route information
Start:
Haddington
Finish:
East Linton
Distance:
9½km / 6miles
Time:
3 hours each way
Terrain:
Natural grass and earth path
Directions:
Starting in Haddington, cross the Victoria Bridge and then turn left beyond the cemetery and cross the Tyne again on the footbridge to Riverside Drive. Turn right and then just follow the river downstream. At Abbey Bridge go through the gate, under the bridge, cross over the sheep field and the rest of the path should be obvious. You pass by Sandy's Mill and Hailes Mill from where you get a great view of Hailes Castle. From here the path takes you to East Linton, 2miles further downstream. If you fancy a longer walk, the John Muir Way continues along the river for another 7miles to Dunbar.
Public transport:
There is a regular bus service between Haddington and East Linton and from Edinburgh.
Local services:
There is a variety of shops, pubs and coffee shops in both Haddington and East Linton.
Public Toilets.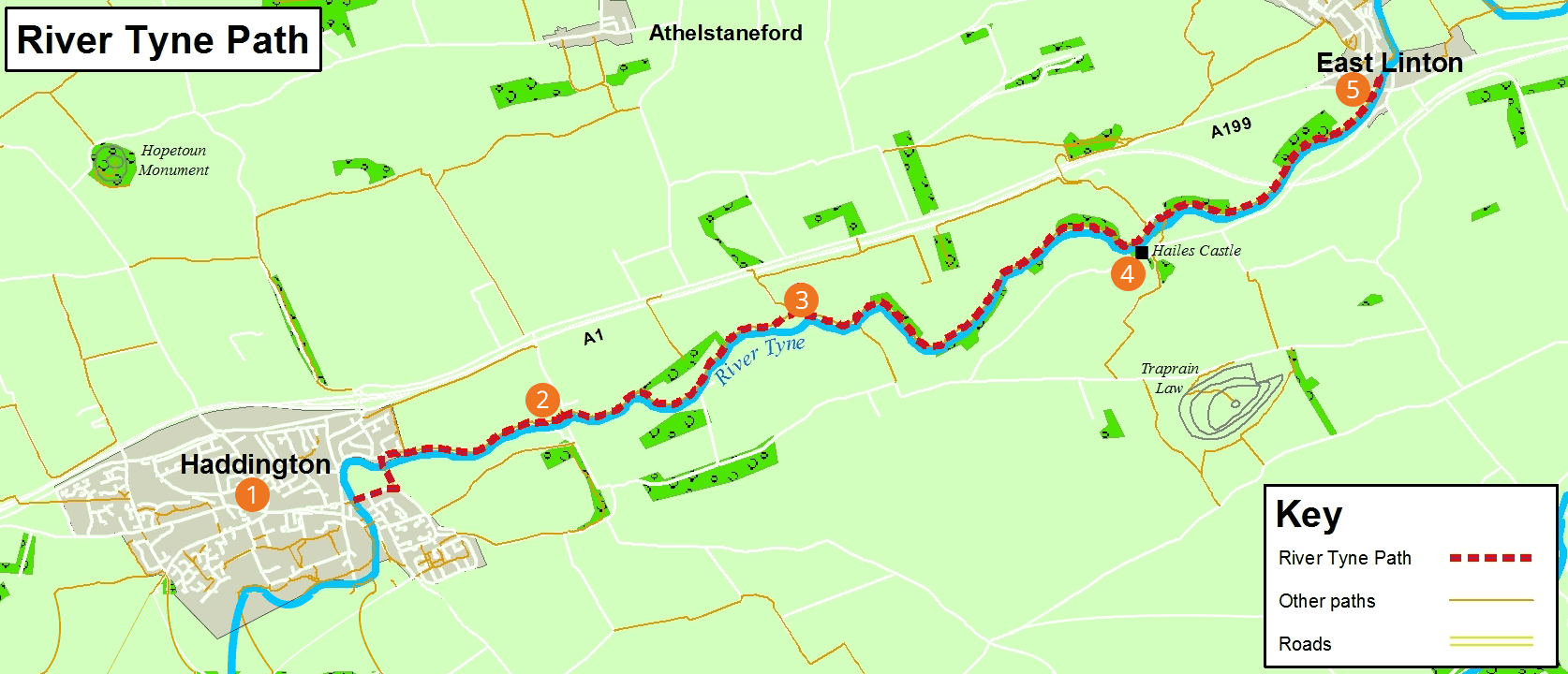 River Tyne Path

- PDF download

points of interest
Haddington
Dating from at least the 12th century, Haddington contains many interesting and historic buildings.
Abbey Bridge
The bridge dates from the 16th century . Nearby there was once a mill and abbey.
Sandy's Mill
This 18th century grain mill is now a private house.
Hailes Castle
The castle was originally built in 1220 and extended since. This is one of Scotland's oldest stone castles and commands a scenic position next to the river.
East Linton
After a bridge was built over the River Tyne in the 16th century, East Linton became an important staging post on the Great North Road.