Haddington Riverside Walk
route information
Start and finish:
Haddington High Street
Distance:
2km / 1¼miles
Time:
½ hour
Terrain:
Well surfaced paths and pavements
Directions:
Starting in Haddington High Street, opposite the market cross, head east. Cross the road when you reach Sidegate and continue straight along Church Street. The road comes to an end at Nungate Bridge. Don't cross the bridge, but continue straight on along the path, then continue along the river, crossing the road near the Poldrate Bridge. Continue on this path for about 250m. At this point turn off right, over a white bridge, and then take the left fork in the path. Continue past the front of the sports centre and cross the road at the pelican crossing and continue into Neilson Park. Continue as far as the toilets and then turn right into Lodge Street to take you back to your start point.
Public transport:
Haddington is well served by buses from Edinburgh, Dunbar and the surrounding towns and villages.
Local services:
There is a good variety of shops and eating places.
Public Toilets.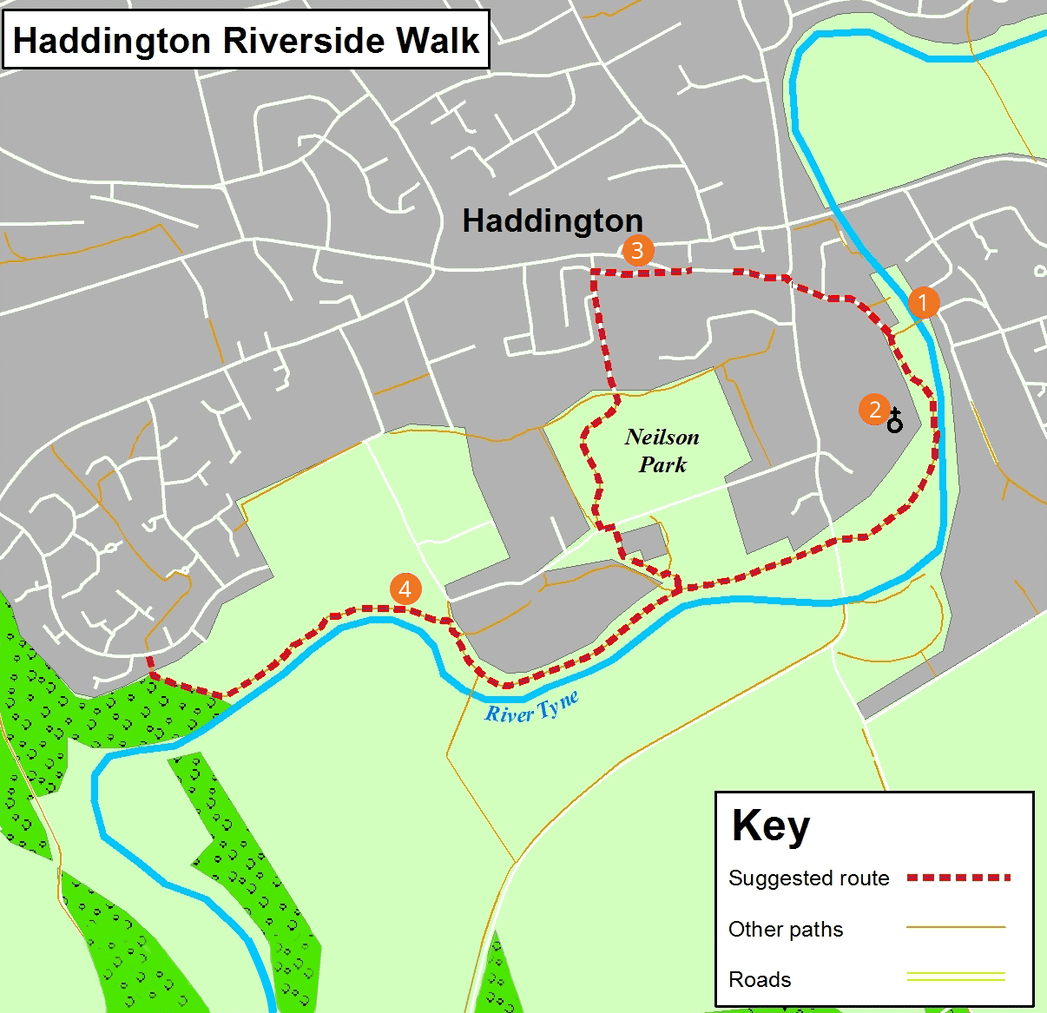 points of interest
Nungate Bridge
A 16th century bridge.
St Mary's Church
Dating from the 14th century.  Restored in 1971 and with a fascinating history.
Haddington Town House
Built to a plan by William Adam in 1748, it comprised a Council Chamber, Jail and Sheriff Court.  Now used for functions and Council offices.
River Tyne Path
Continue your walk on to the River Tyne Path and spot Moorhens, swans, ducks and herons.