Travel To East Lothian
East Lothian is located in the South East of Scotland, neighbouring the capital city of Edinburgh.
The award winning coastline stretches along the southern edge of the Firth of Forth to the boundaries of the Scottish Borders. Getting here couldn't be easier: good access to trains; close to major road networks; and easy access to national and international flights.
Once you have arrived, all towns, villages, attractions and activities are located close together meaning that travel is efficient and simple, giving visitors more time to enjoy themselves. The GoSEStran app is a one-stop-shop to make travel around East Lothian simpler giving you sustainable travel choices. Download it from the App Store or Google Play.
For further information visit www.travelinescotland.com.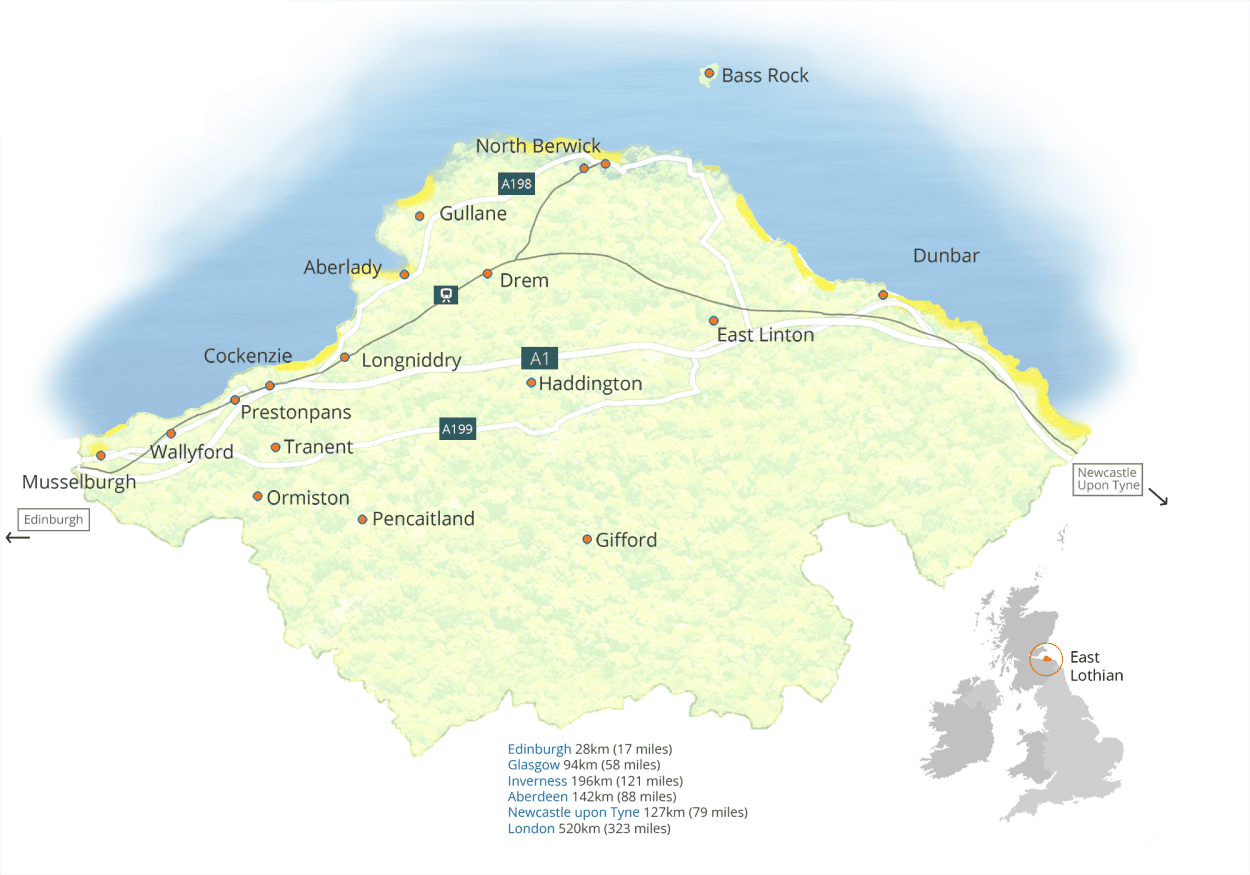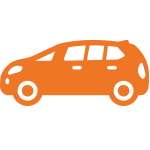 Drive
East Lothian is easily accessed from the A1, A68 and M8.
Edinburgh is only a 30 minute drive away and Newcastle and Glasgow a 90 minute drive.

ev charge points
For Electric Car Charge Points all across East Lothian see the interactive maps on these links.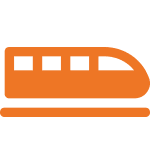 Train

The towns and villages of Musselburgh, Wallyford, Prestonpans, Longniddry, Drem, North Berwick and Dunbar are all served by train stations. This provides easy access to the whole of Scotland via Edinburgh Waverley, and to England via the East Coast Main Line. Regular trains from central London provide direct access to East Lothian in 4 hours. 
For all enquiries visit National Rail or Trainline.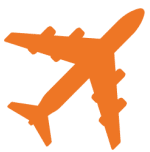 Fly
East Lothian has four major airports close by served by a number of national and international destinations.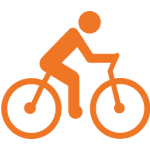 Cycle
East Lothian is easy to navigate by bike. There are National Cycle routes that make it easy to get here from Edinburgh, Midlothian, West Lothian and the Scottish Borders.
Check out our cycling routes.
Bus
East Lothian is serviced by a number of bus operators - 
Young Scot card holders who are under 22 are eligible for free nationwide bus travel.