East Lothian is a great place for cyclists. Long-distance riders can find extended routes with sea views, gentle hills and great cafés. Moira Dunworth and three friends – Heidi, Liz and Grace – take a more leisurely approach to a day cycling adventure on two wheels.
The outing was prompted by Moira's project to cycle over 30 Scottish bridges in 2023, part of a Mamie Martin Fund fundraiser to celebrate being 30 years old as a small charity supporting girls' education in Malawi. Four of Moira's 30 bridges were in East Lothian, where she lived for ten years, and three she did with her friends in a single outing. The fourth, the Electric Bridge in Musselburgh was tackled separately and, despite not being as elegant and handsome as the others, it was a very useful bridge, built in the 1960s to carry the construction traffic for the Cockenzie Power Station and now a dedicated cyclists' bridge.
With their bikes, the group took the train from Edinburgh Waverley to Longniddry. The new trains on that route take more bikes and that flexible space was very handy when they were joined by a man with a surfboard on his bike. The Scotrail staff were super helpful to them all.
At Longniddry, Liz and Grace carried their bikes over the footbridge while Moira and Heidi cycled around by the underpass. Then they enjoyed the old railway path to Haddington - a magical path to ride or walk. The birdsong is amazing and you'll often see deer. By the time they got to Haddington it was coffee time. Coffee stops are an essential part of any day out. With bikes, their favourite place in Haddington is The Loft – plenty of space for bikes and outdoor seating for the faffing around that is a vital part of group cycling days.
After cycling over the Nungate Bridge, the group headed off to East Linton and the Old Tyne Bridge. While being smaller than Nungate it is visually stunning. The ride from Haddington to East Linton is on small country roads and deer, hares and a wide variety of birds added to the pleasure of the empty roads.
The ride onwards to Dunbar is not so quiet but is safe because the pavement is a shared pedestrian and cycle path. Just before Dunbar, the group took a left into Belhaven Bay. Happily, the tide was perfect to show off The Bridge to Nowhere. This bridge is not designed for cycling, Moira's grandson needed to check she doing what she promised and so Moira carefully cycled over and back, holding on to the sides to avoid slipping off.
By now, with all the fun of bridges and photos, the group was cold and hungry. The perfect lunch spot was the café at the Leisure Pool. In this family-friendly space, they got warm food and drinks and the chance to warm up themselves. No seals were to be seen in the harbour that day but it is always worth checking.
They headed home along the same route, 36 miles in total. On the train at Longniddry, they were delighted to find their surfing friend and his bike. He had been surfing in Belhaven Bay, having taken the train to North Berwick and cycled down. Very impressive!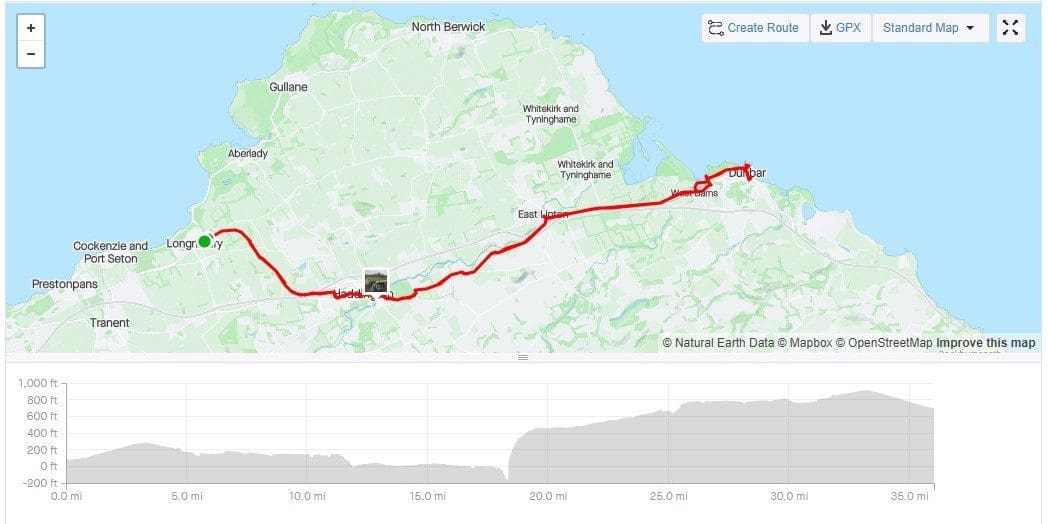 It really is a summer of golf in Scotland – The Home of Golf this year!
Our neighbours in Fife are hosting the 150th Open at the Old Course in St Andrews and here in East Lothian we have not one but two major tournaments.
The Genesis Scottish Open gets things going from 7th-10th July at The Renaissance Club. The best of the best are set to tee off for the third Rolex Series event of the DP World Tour season. Among the Major Champions, Rolex Series winners and World Number Ones battling it out for the trophy are Scottish Scheffler, Jon Rahm, Collin Morikawa, Justin Thomas, Cameron Smith, Patrick Cantlay, Viktor Hovland, Sam Burns and Matt Fitzpatrick.
For event information and tickets
Then from 4th-7th August, the iconic Muirfield, host of 16 Open Championship, hosts the AIG Women's Open. The top players from the women's game are set to tackle this famed links course. Anna Nordqvist aims to become the first player since Yani Tseng in 2011 to successfully defend the title. But she's up against some tough competition from the likes Georgia Hall, Leona Maguire, Nelly Korda, Jin-Yung Ko and Lydia Ko.
For event information and tickets
East Lothian is known as Scotland's Golf Coast and with 21 quality courses it has something for golfers of all ages and abilities from Championship, traditional and modern links courses to classic inland courses. There is a great history here and the courses are set in truly stunning locations. You will find courses designed by such legends as Old Tom Morris and James Braid. Scotland's Golf Course offers some super packages and deals on golf and accommodation. 
If you are coming to East Lothian for a golf event or to play, there is plenty to keep you entertained off the course!
There's the scenery for one thing. East Lothian stretches for over 40 miles of stunning coastline that includes rugged cliffs, golden sandy beaches and gentle rolling countryside. Towns and villages are steeped in history, with excellent places for food and drink, welcoming accommodation and independent shops.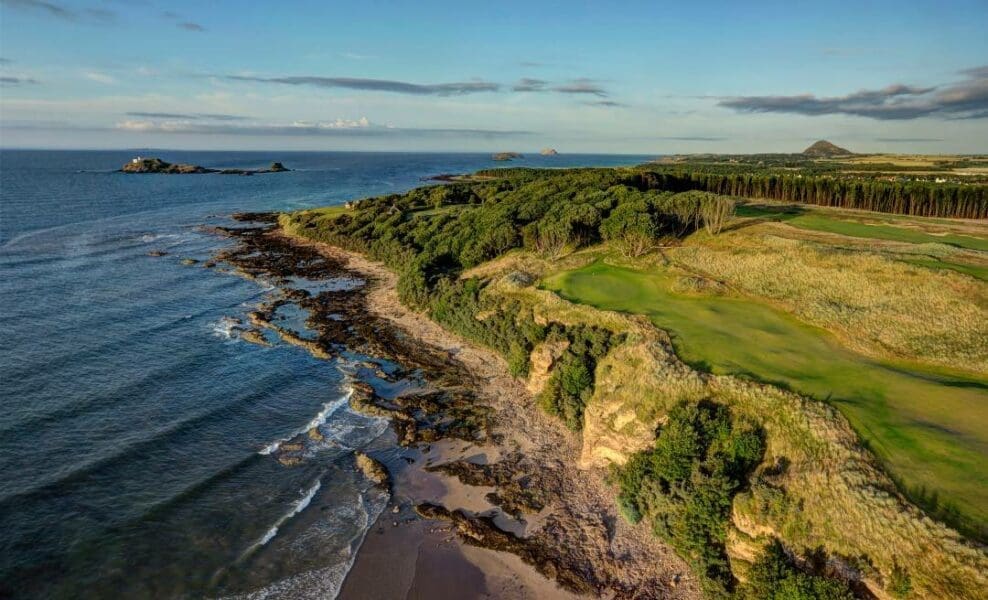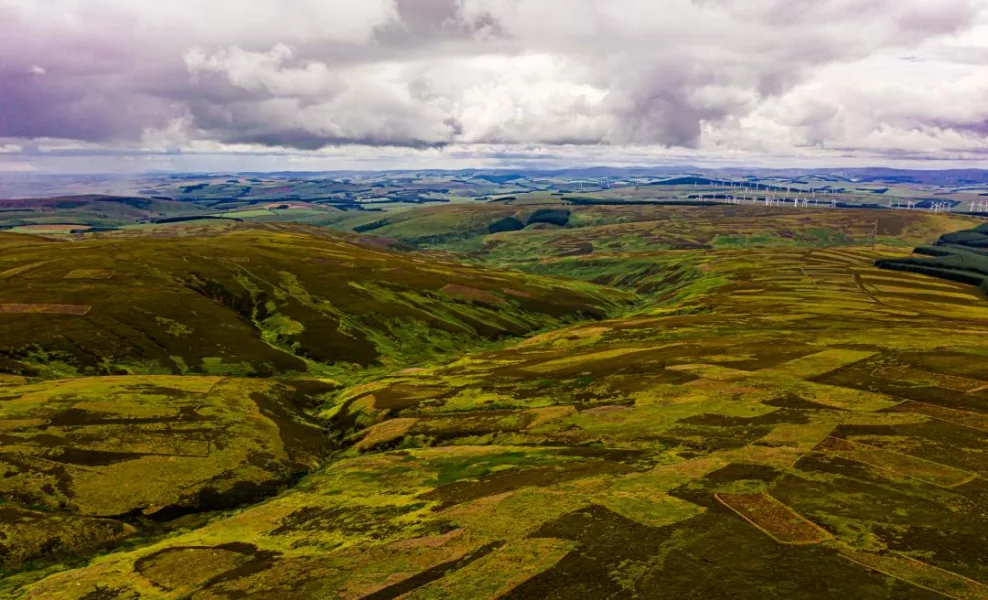 The Renaissance Club is within Archerfield Estate and The Walled Garden is well worth a visit for a bite to eat and to pick up some unique gifts.
Muirfield is just along Scotland's Golf Coast Road on the way to Gullane. We recommend a stroll around this picturesque place and a stop off at one of the restaurants and bars for locally sourced food and drinks. It's a bit of a golfer's dream location with no less than 4 golf courses lining the road. Gullane Bents is one of East Lothian's most popular beaches and if you have the time, a stroll along the dune backed sand is a must.
Head along the coast road to the east and you will find Dirleton. This quaint village is set around a village green which is overlooked by the impressive Dirleton Castle. There are some great places to eat and drink here too.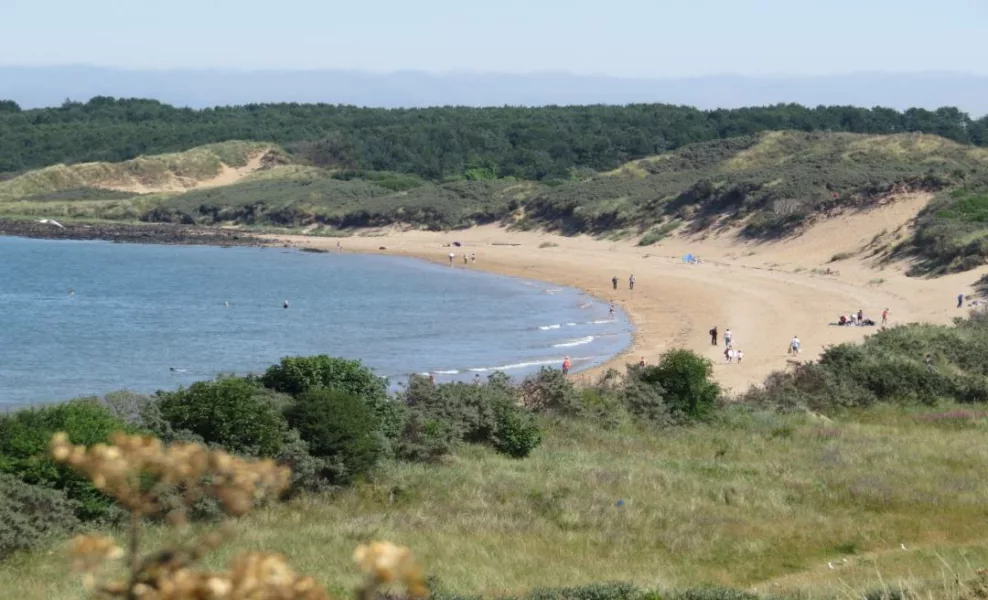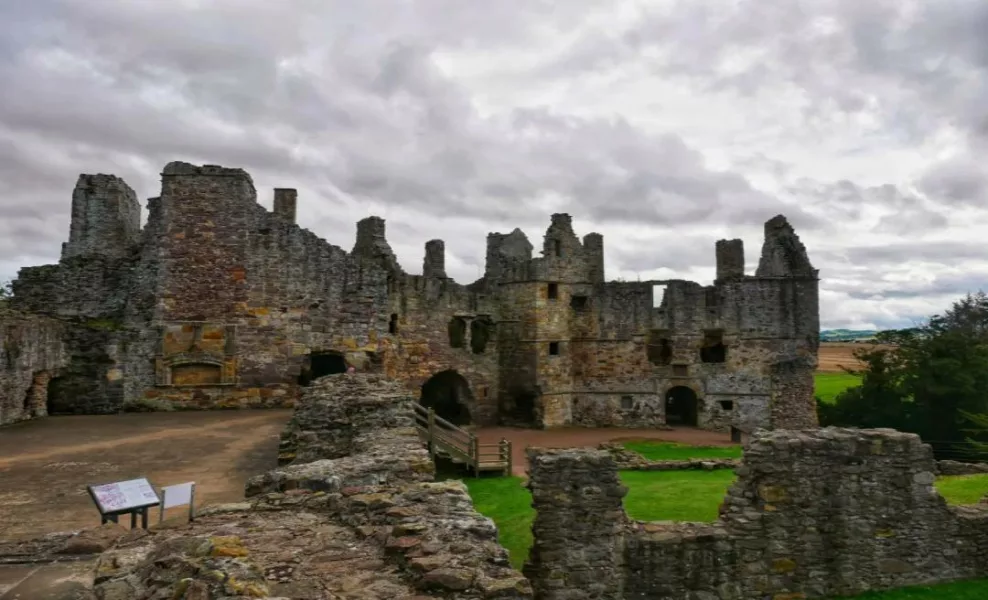 North Berwick is one of East Lothian's best loved towns and it's easy to see why! With 2 beaches, the magnificent Tantallon Castle set on a cliff top, 2 golf courses and the iconic Bass Rock it's easy to spend a while here.
No visit to Scotland is complete without a visit to a whisky distillery. Head inland and visit Glenkinchie - The Lowland Home of Johnnie Walker for a tour and a taste of The Edinburgh Malt.
 You can find everything you need to know about visiting East Lothian at Visit East Lothian and if you plan to visit the beaches be sure to download the Visit East Lothian App available at App Store and Google Play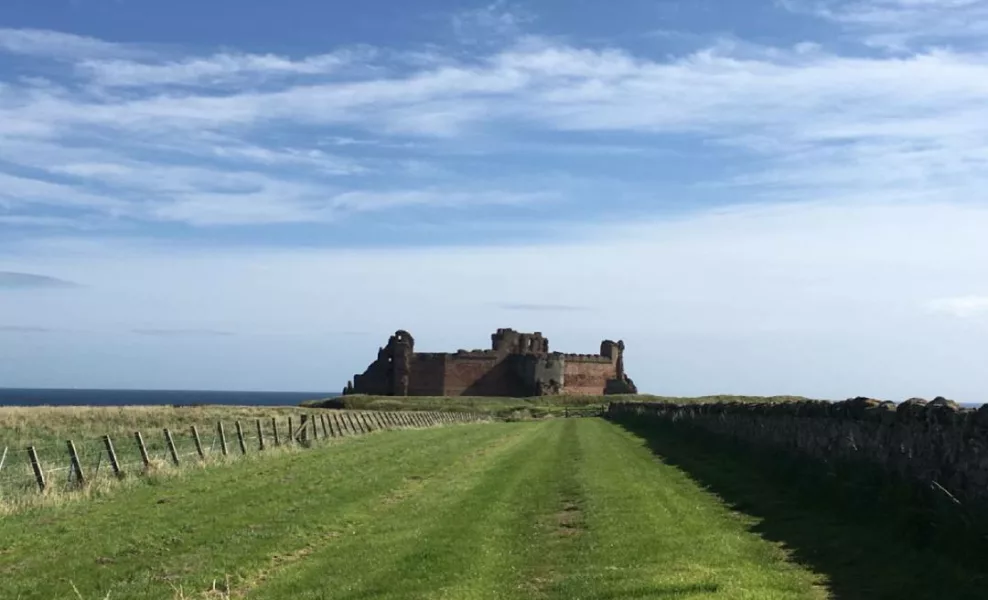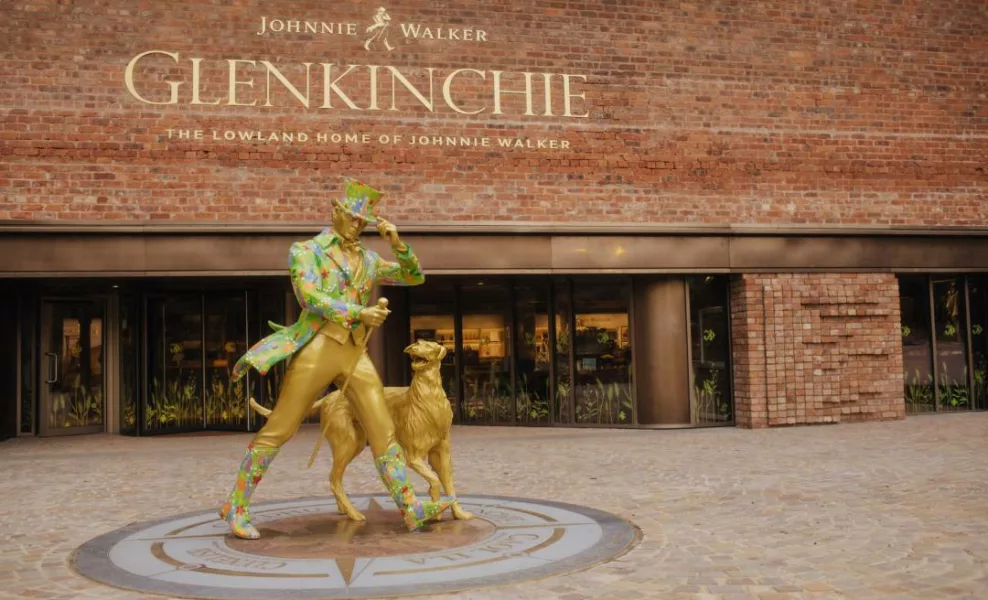 A Couples Weekend Escape to East Lothian...
With many of us choosing to book staycations this year, we really wanted to visit somewhere new to us and East Lothian was definitely an area that we were both excited to explore.
We settled on booking a stay in North Berwick because we really wanted to get away from our usual life in the city and of course, enjoy some of that fresh sea air. But more than that, we are big fans of seafood, nature and history which are all things that North Berwick offers in abundance.
As we were driving into North Berwick, past all of the lovely golden fields and basking in the sunshine, we were both feeling very happy (and a little smug) in our choice to visit East Lothian, as we knew that those back home were not enjoying the same weather!
One of the first things I noticed as we got closer to the town, was the Bass Rock. It took me by surprise as I had no idea that it was so close to land, or that it was quite so imposing! I was impressed and equally taken aback.
Next, we passed Tantallon Castle, another standout location as it's seen perched on the cliffside.
As we carried on towards the town centre, we began to see rows of colourful houses, the water, and happy crowds of people filling the streets. You couldn't help but have a sense of excitement at what was to come.
We had definitely made the right choice.
We spent two days relaxing, wandering the beaches, shopping on the high street, sightseeing at the top tourist spots, visiting cafes and eating copious amounts of glorious food. You can read all about it in our other posts but below are some of my favourite things about our couples escape to East Lothian!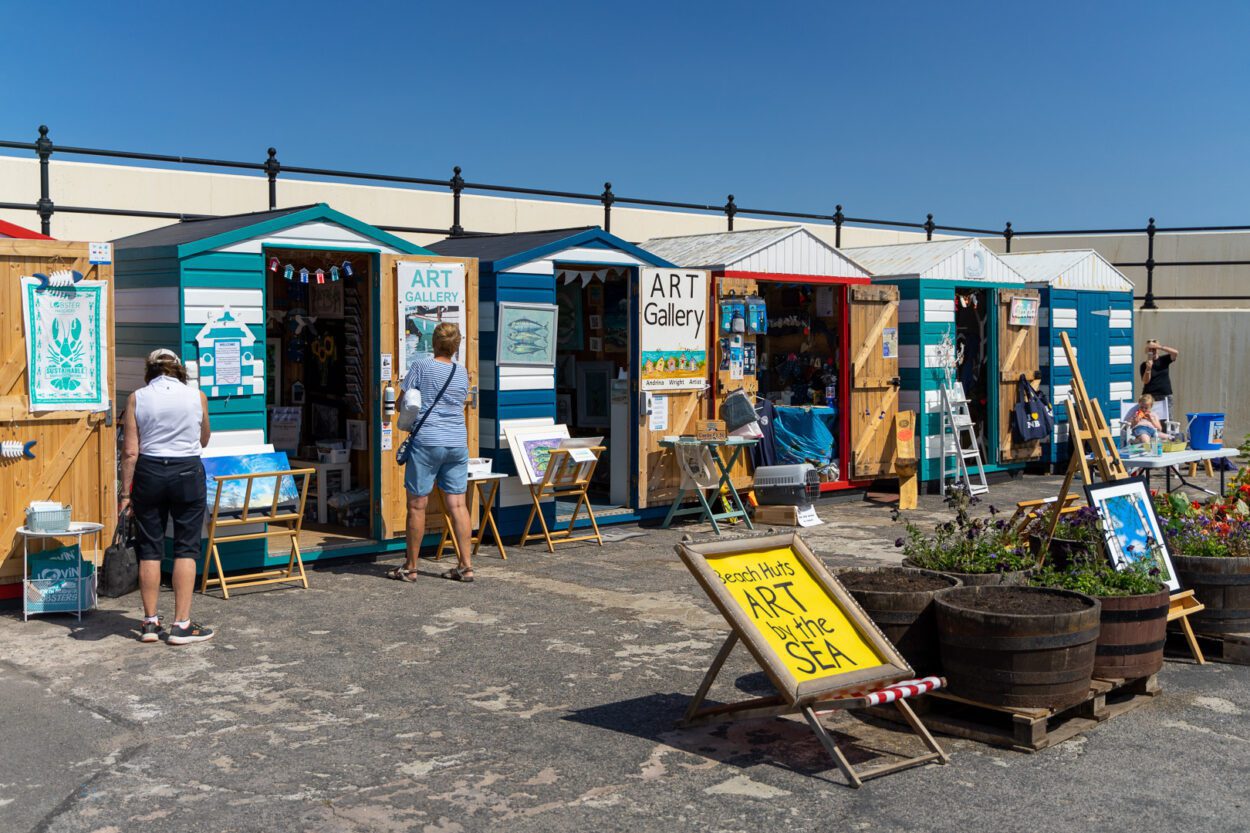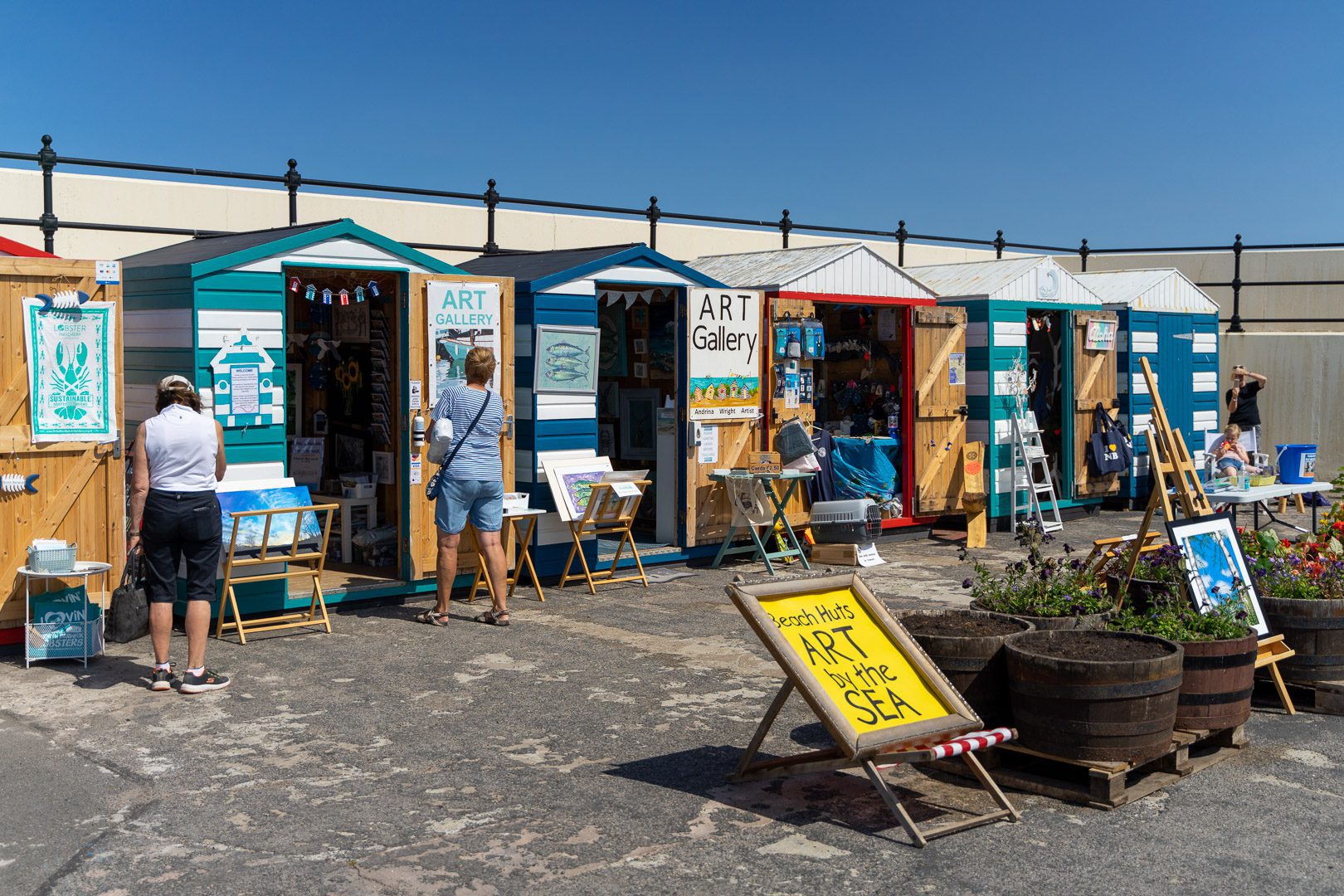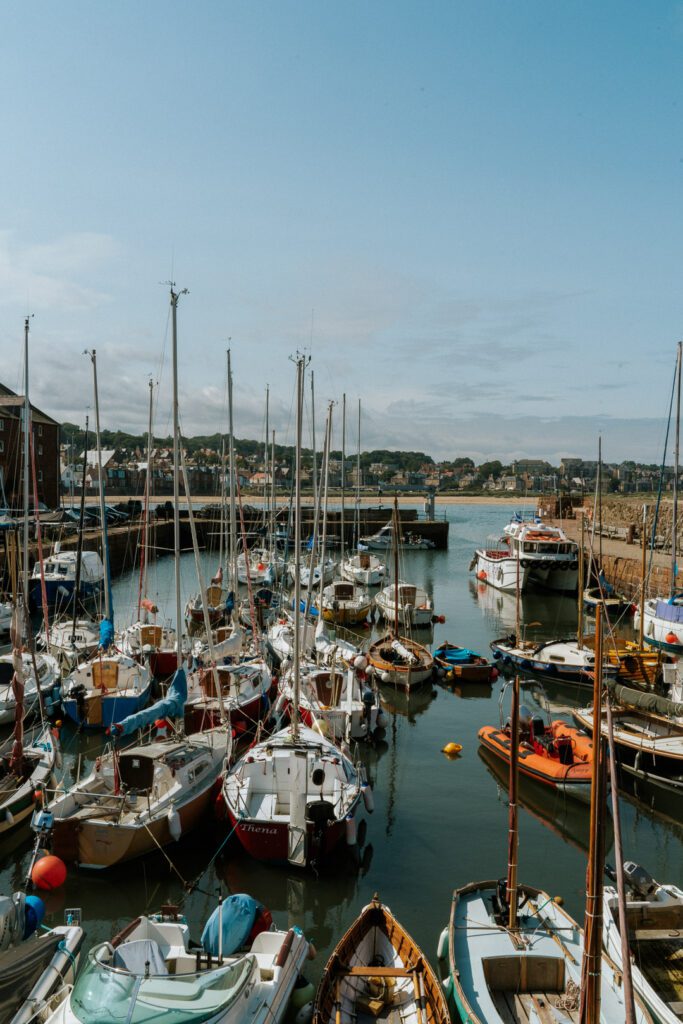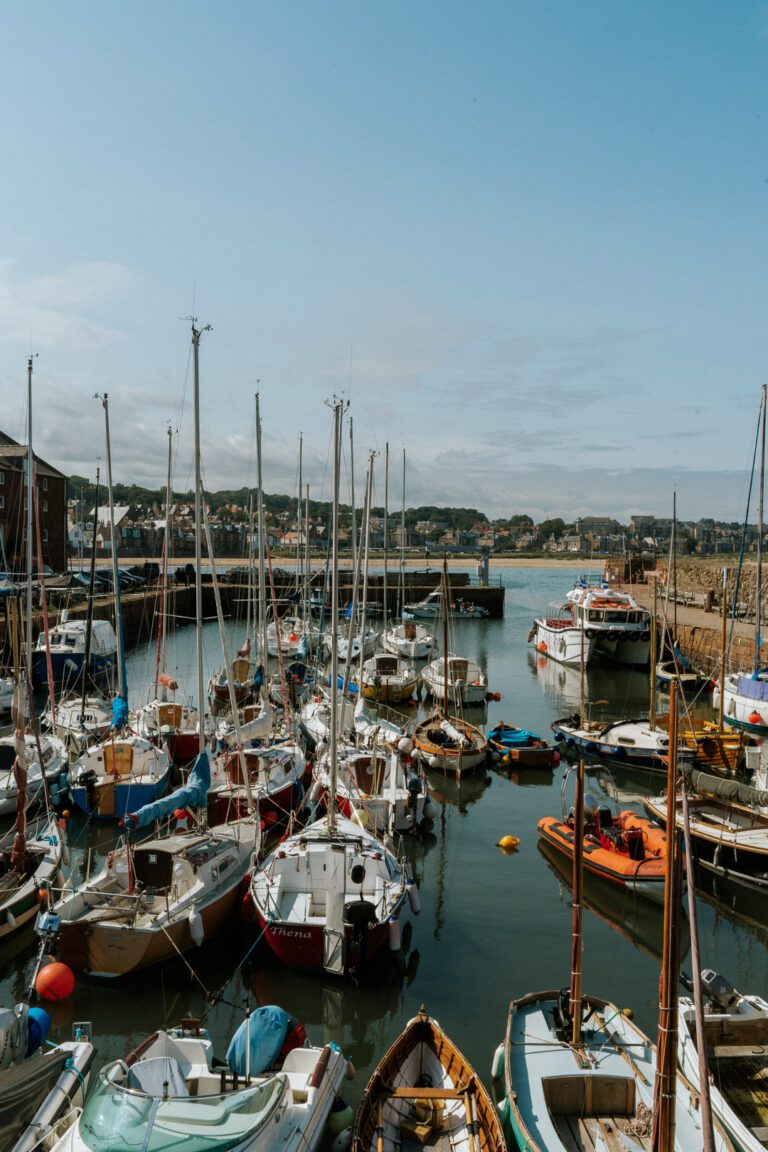 The Secret Cabin
When it came to booking our accommodation, there were so many fantastic options available.
Whether you wanted a hotel by the golf course, an apartment overlooking the water or a caravan for the family, there's something for everyone.
For us, we liked the idea of booking something totally different to our life at home and chose 'The Secret Cabin'. This is a self-catering home that has a fully equipped kitchen, shower room, wood fire and even a private garden. You can find 'The Secret Cabin' tucked away by Seacliff beach, which is around a 10-minute drive from North Berwick High Street.
Despite not knowing the area and it being somewhat hidden, 'The Secret Cabin' was surprisingly easy to find and upon entering, we couldn't believe how lovely it was. I feel very lucky to have stayed, it far exceeded our expectations and we couldn't have looked or wanted for anything more.
There were so many personal touches that added to our visit and definitely did not go unnoticed. Right down to the scones and jam that were waiting to welcome us.
Sadly, as we visited in the summer, we had no need for the woodfire, which felt like such a shame but I can imagine just how wonderful it is to visit over winter!
Seacliff Beach
As mentioned, our accommodation was near Seacliff beach, which we took a walk to in the evening.
This walk, which led us past fields of horses, took maybe 10 minutes. I will say that although you are walking on a road, it is quite steep in parts. If this is a concern, you can always drive to an accessible car park at the beachfront.
We enjoyed our walk and there were never-ending photo opportunities. We were awestruck by the views before us. And even more so when we reached the beach itself.
Part of the pleasure of visiting in the evening is that there were only a handful of other people on the beach with us. Some playing in the water and others walking their dogs.
We stood by the water, admiring Bass Rock ahead of us, and Tantallon Castle to the left of us.
Eventually, we wandered over the rocks (make sure to look out for the tiny harbour!) and took in more of the sights.
This was a wonderful time spent detaching from real life and feeling truly relaxed.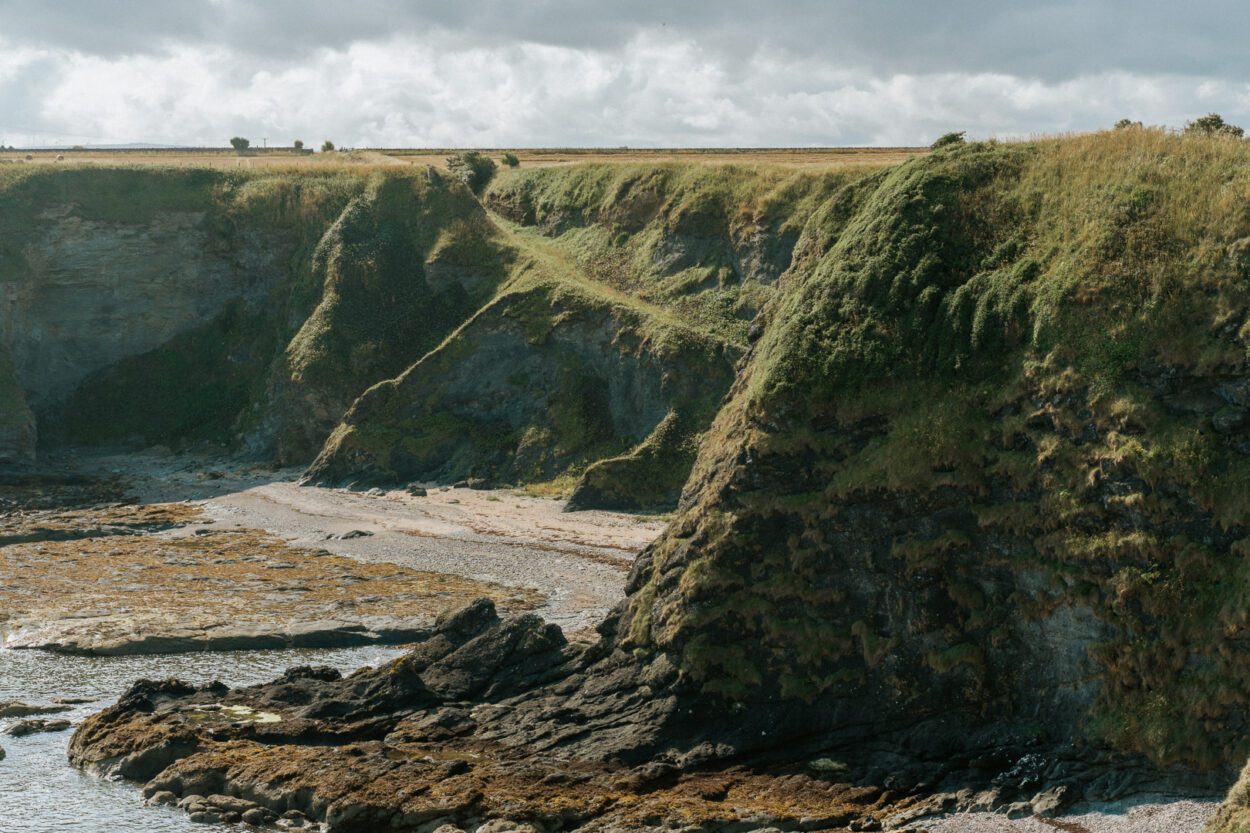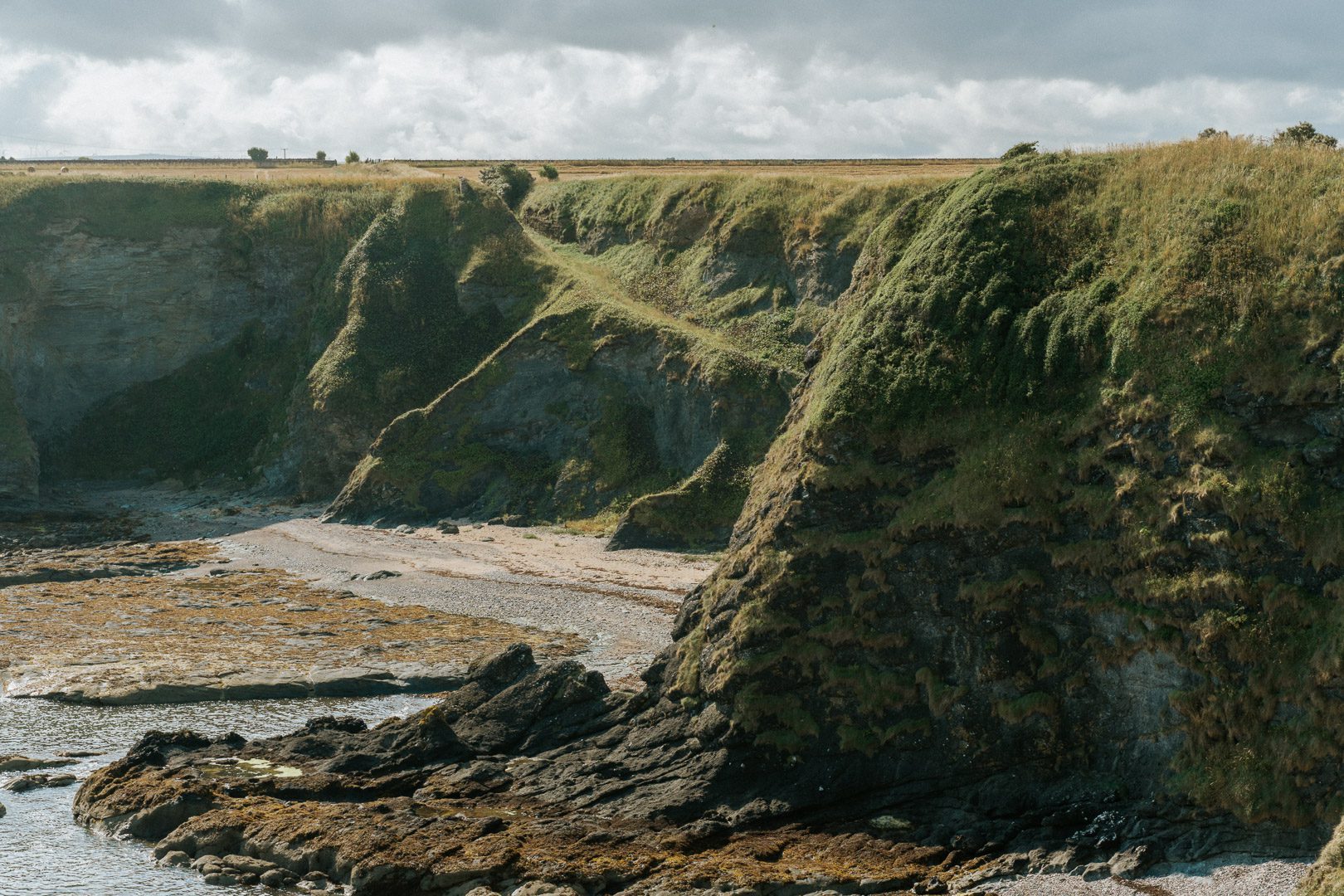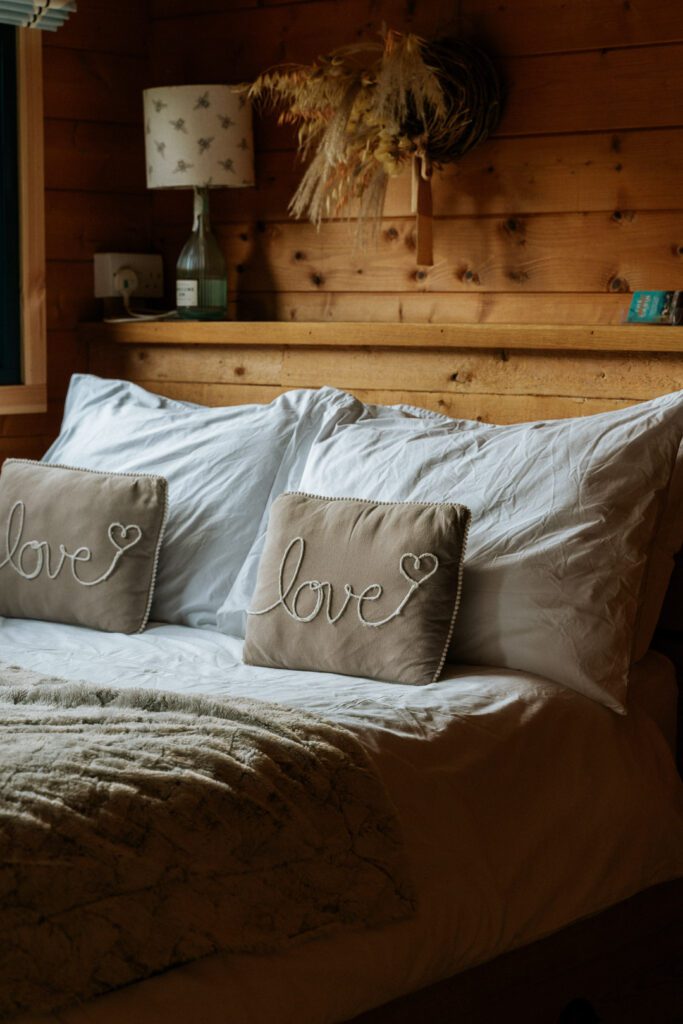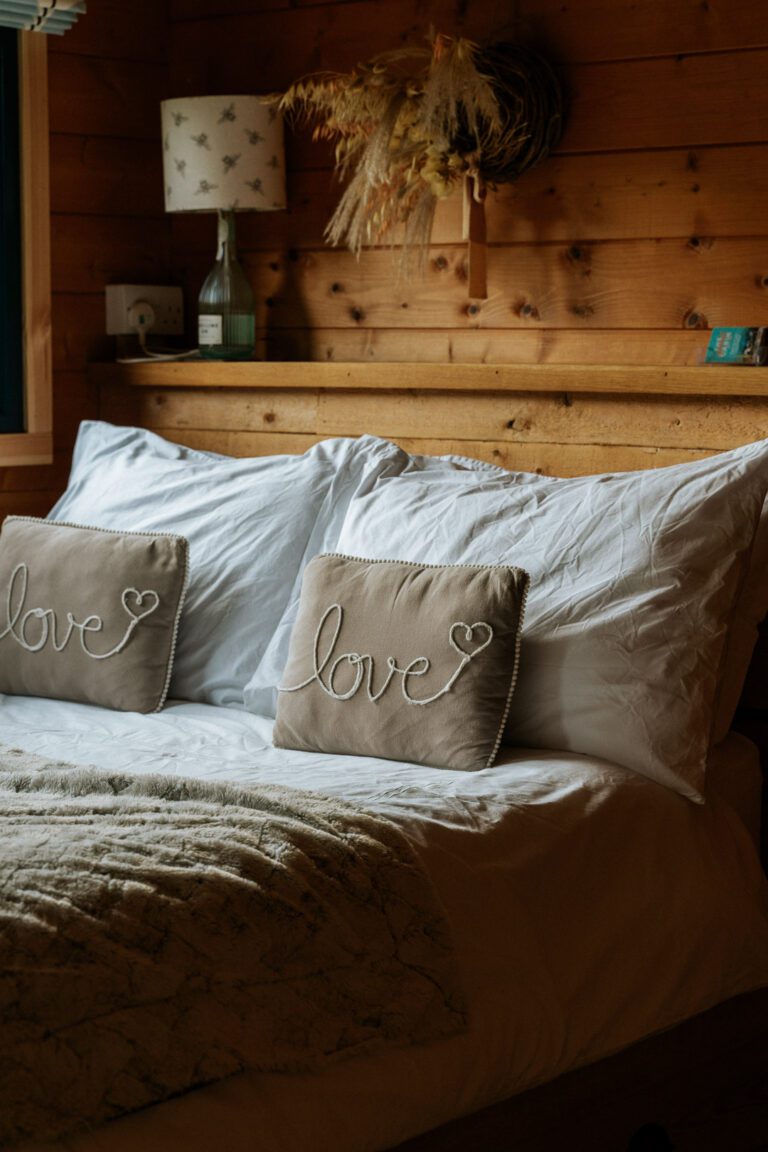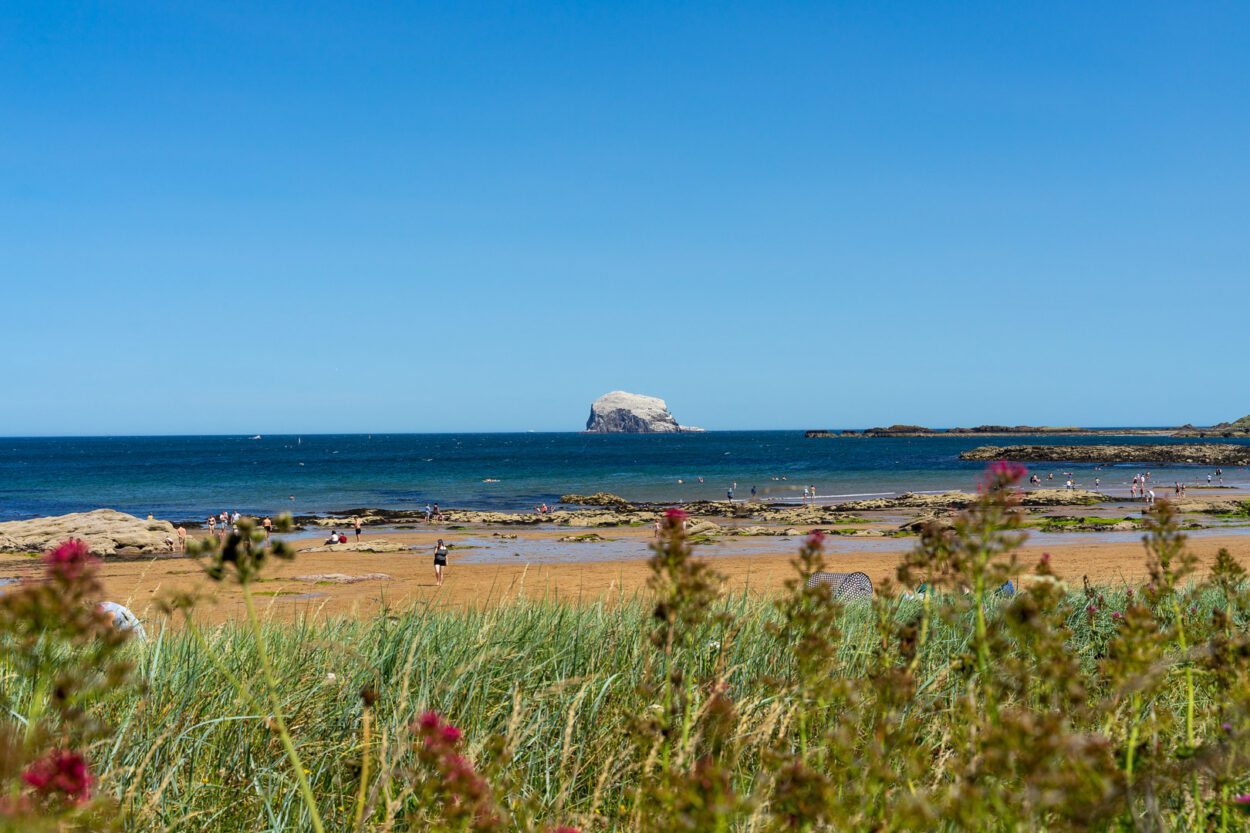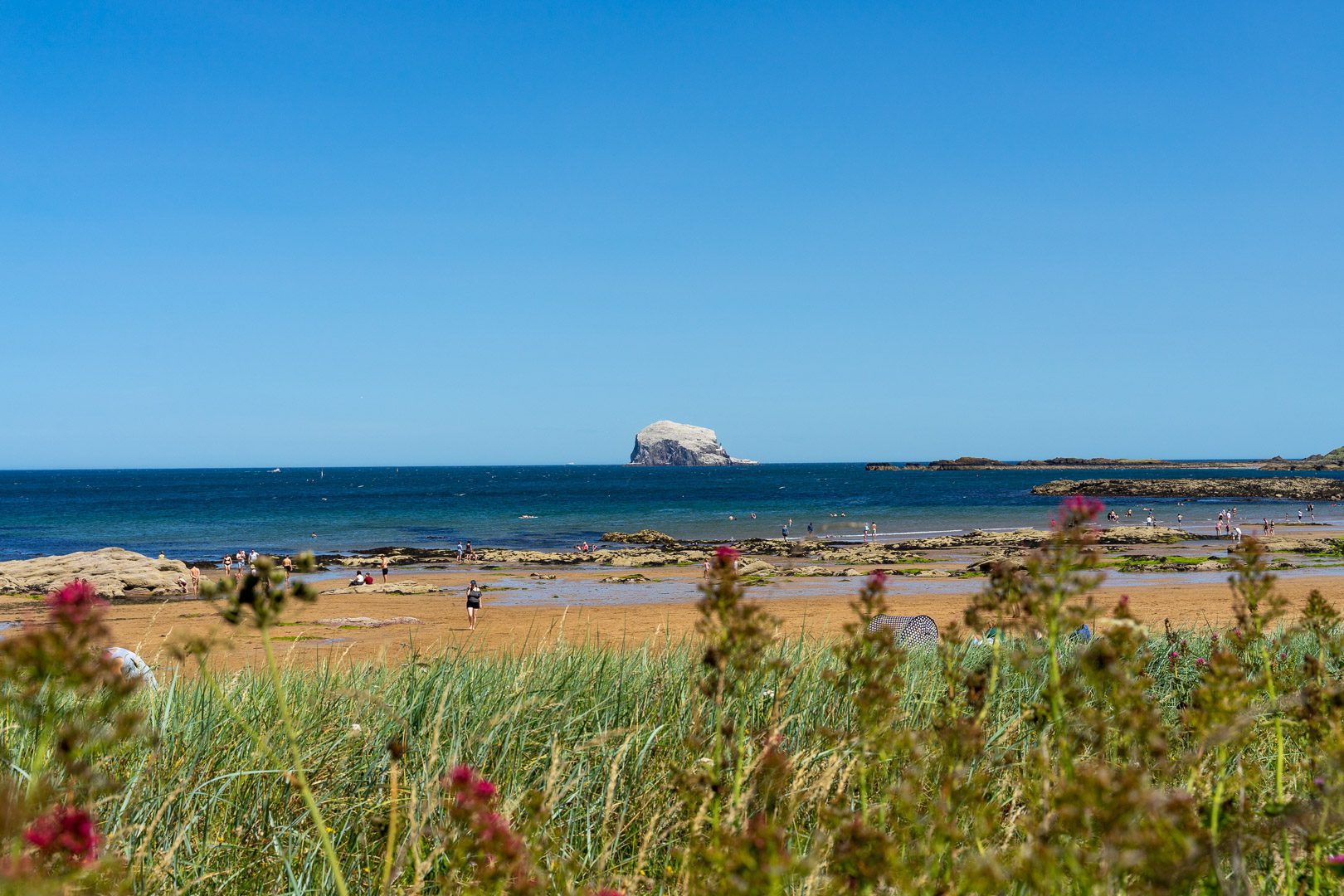 Haddington
Haddington is yet another picturesque, beautiful town (East Lothian is filled with them!) and we spent many hours walking around the streets whilst exploring the area.
We went to The Loft Cafe, where we received a delicious breakfast and we even sat outside where we got to enjoy more of the glorious sunshine. A rarity for Scotland!
From there, we walked around the town centre, visiting many of the local and charity shops. Sadly, we didn't find anything to buy on our visit but it's a great stop for some shopping.
Two of my favourite experiences from our time there were the walk around St Marys Pleasance Garden and a visit to Nungate Bridge. I loved the stonework and the town had a really lovely atmosphere.
As a personal love interest, there are some really beautiful buildings to be seen in this area and some of my favourite pictures of the entire trip were taken in Haddington.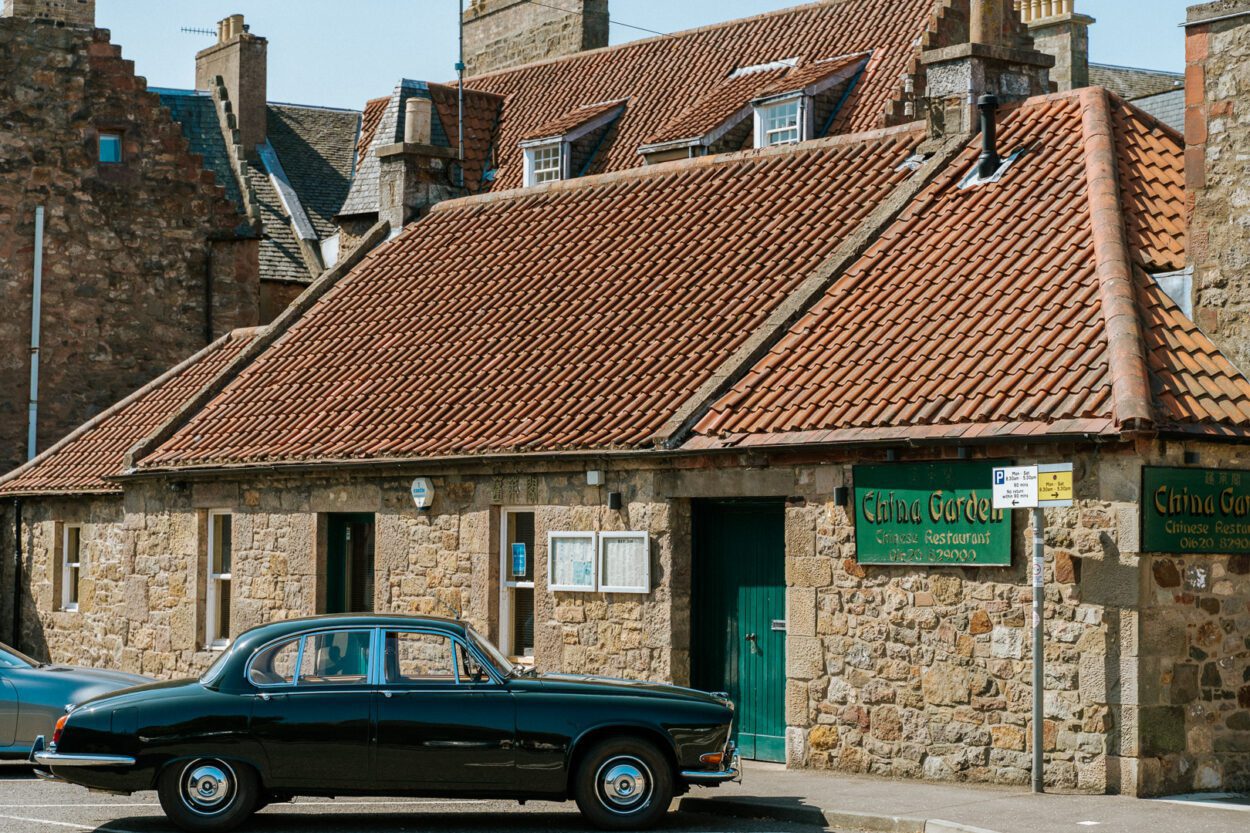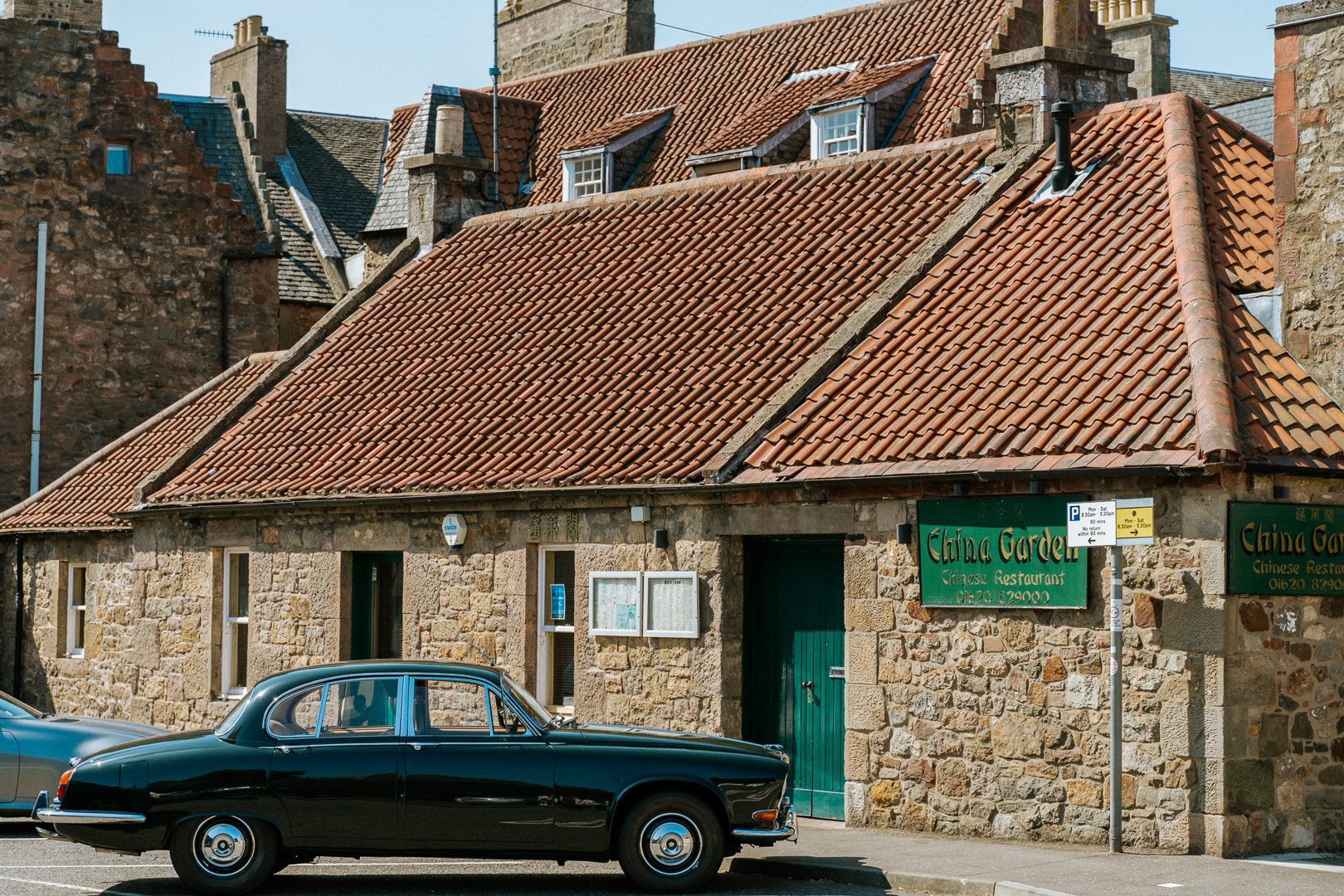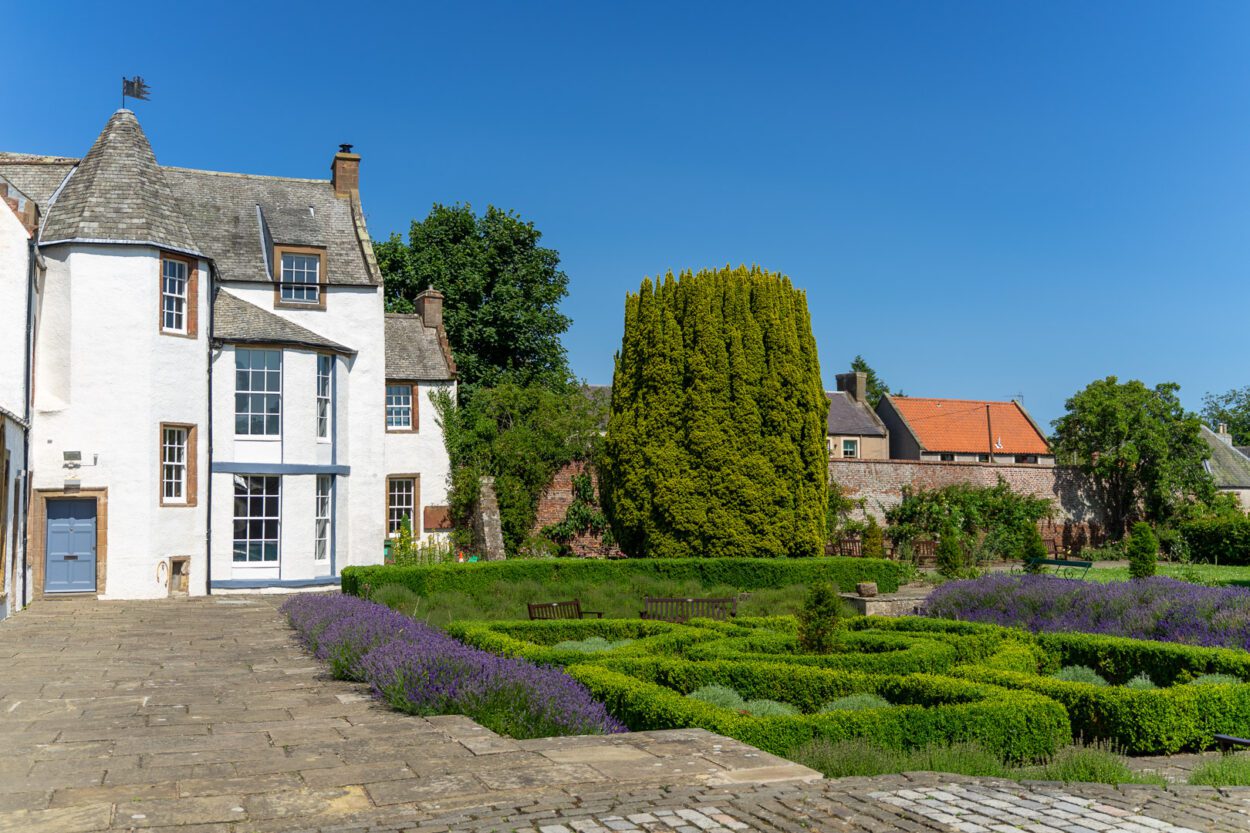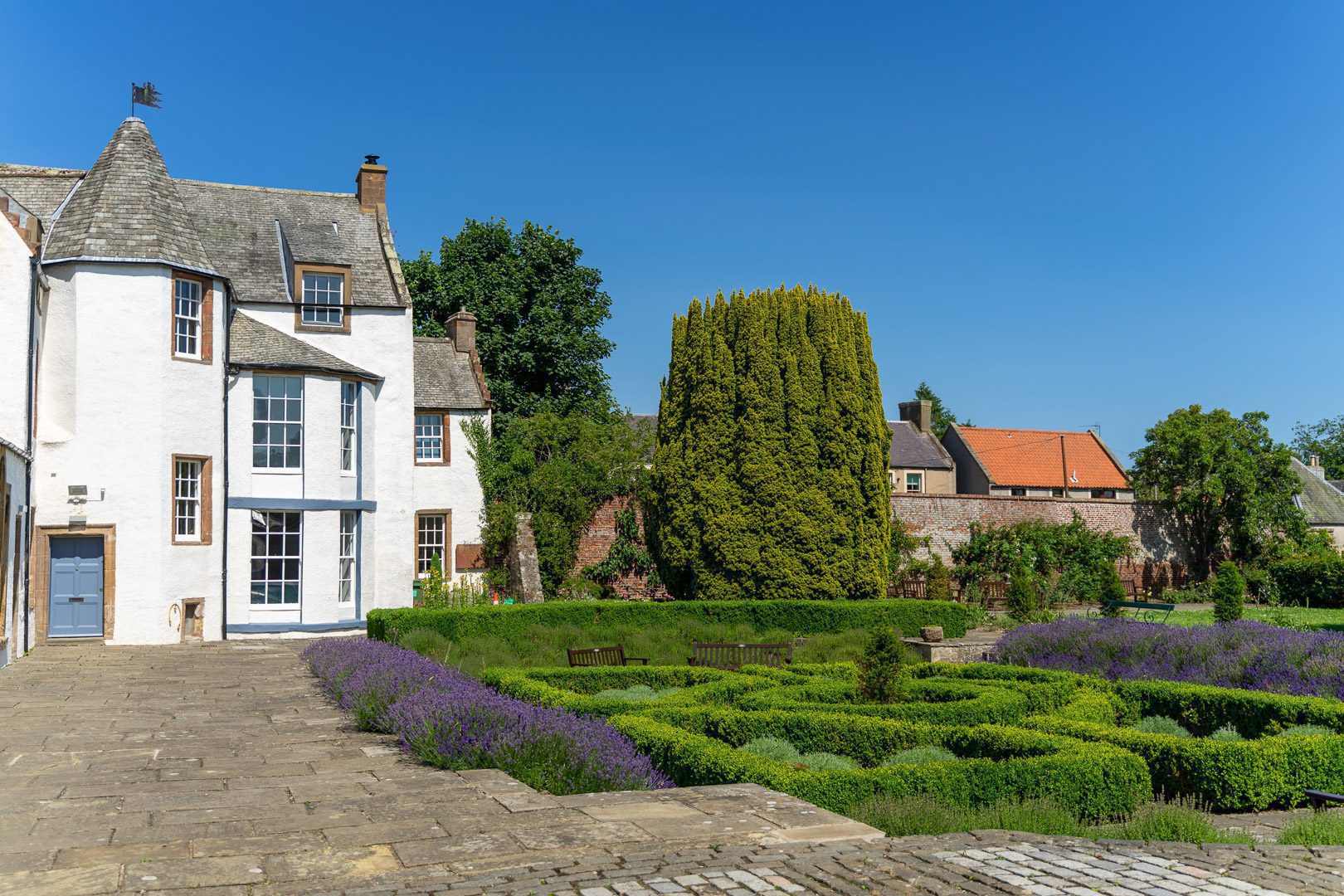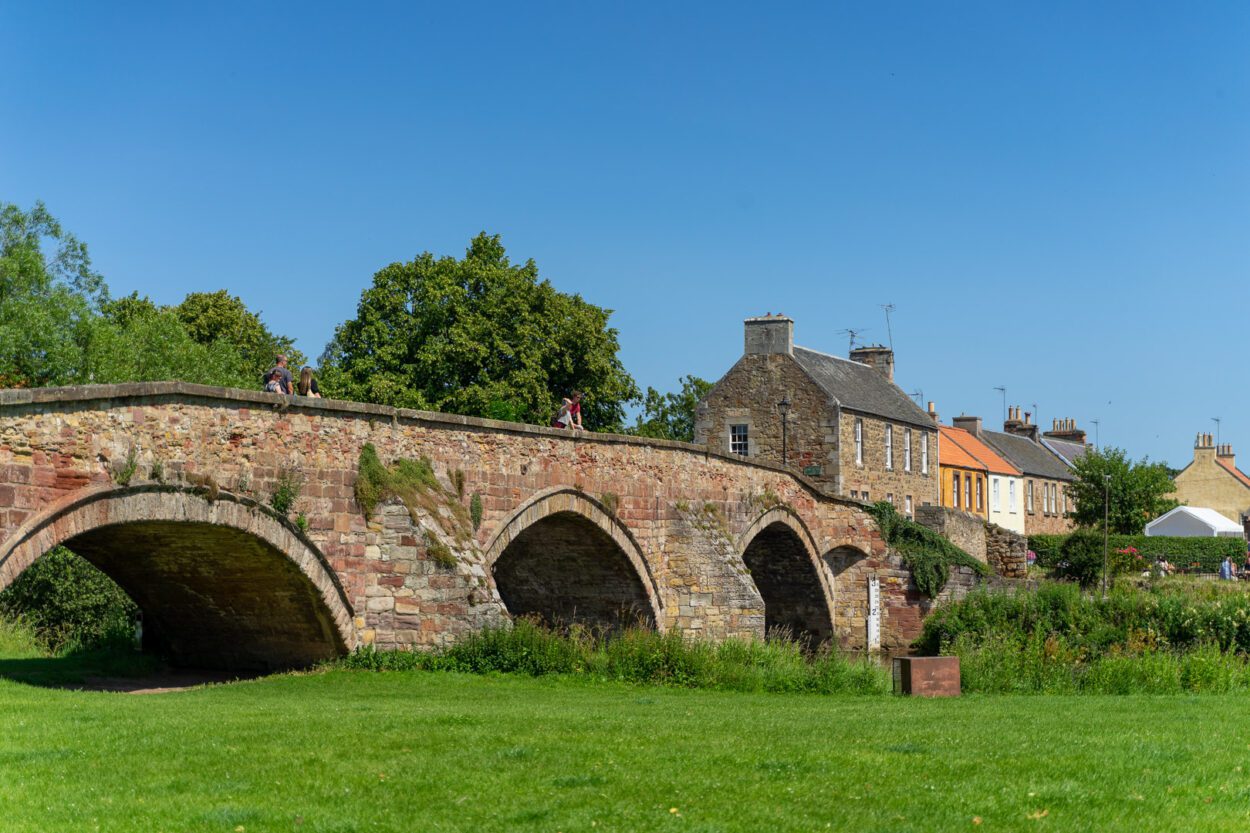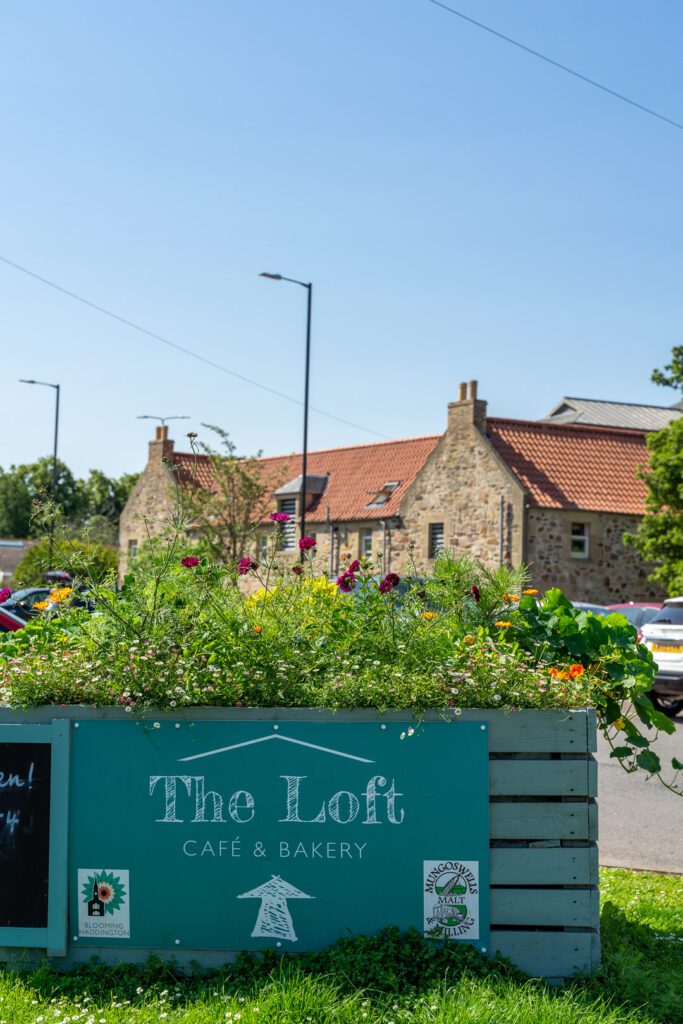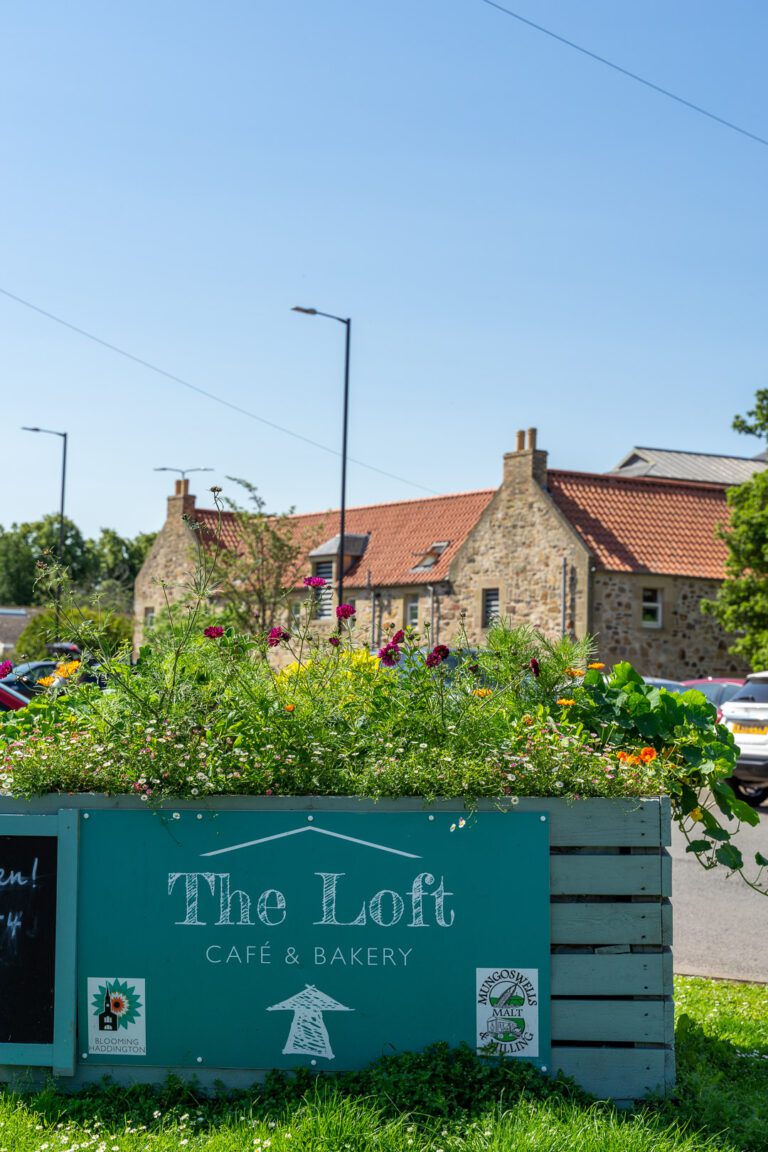 Museum of Flight
As with all couple escapes, I think we can agree that there is usually an element of compromise required. And agreeing to visit the National Museum of Flight was mine. Or so I thought.
Now, I love learning about history, wandering museums, having new adventures and I was more than happy to visit East Fortune, but I really didn't think that it would have much to offer me personally, as my knowledge of planes, undoubtedly, leaves a lot to be desired.
However, I loved it. From start to finish, I thoroughly enjoyed the visit and walk around the East Fortune Airfield and it was nice to see my partner having so much excitement and passion for something.
There are so many planes of all kinds to see, but of course, the Concorde was the main attraction. It is where we spent the majority of our time and I think there's always an element of fun in getting on a plane, even if you aren't going anywhere.
It may not have been at the top of my list of places to visit initially, but it's one that I would definitely recommend now that I have been.
We experienced so much of North Berwick in such a short space of time and had the most wonderful break away!
It may have been a short visit but we left East Lothian with so many great memories, and definitely, some things left to tick off the list!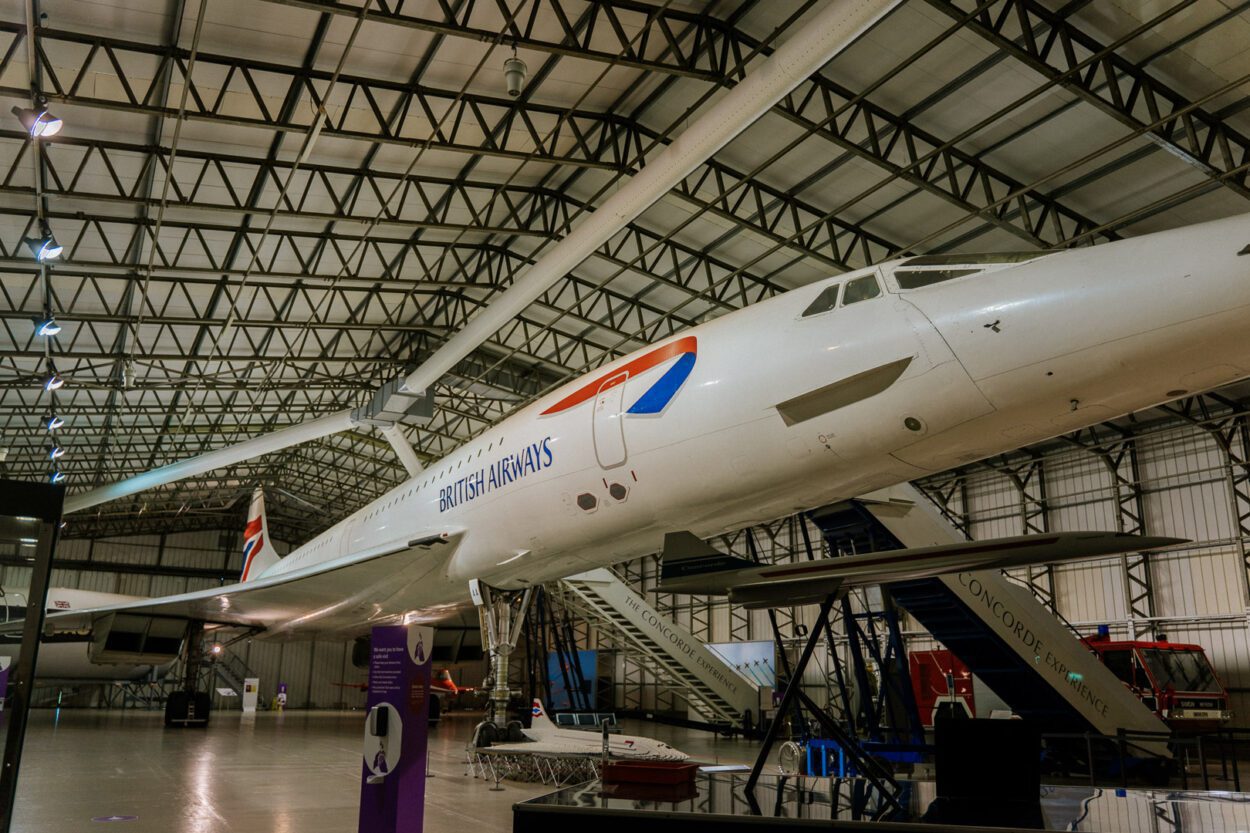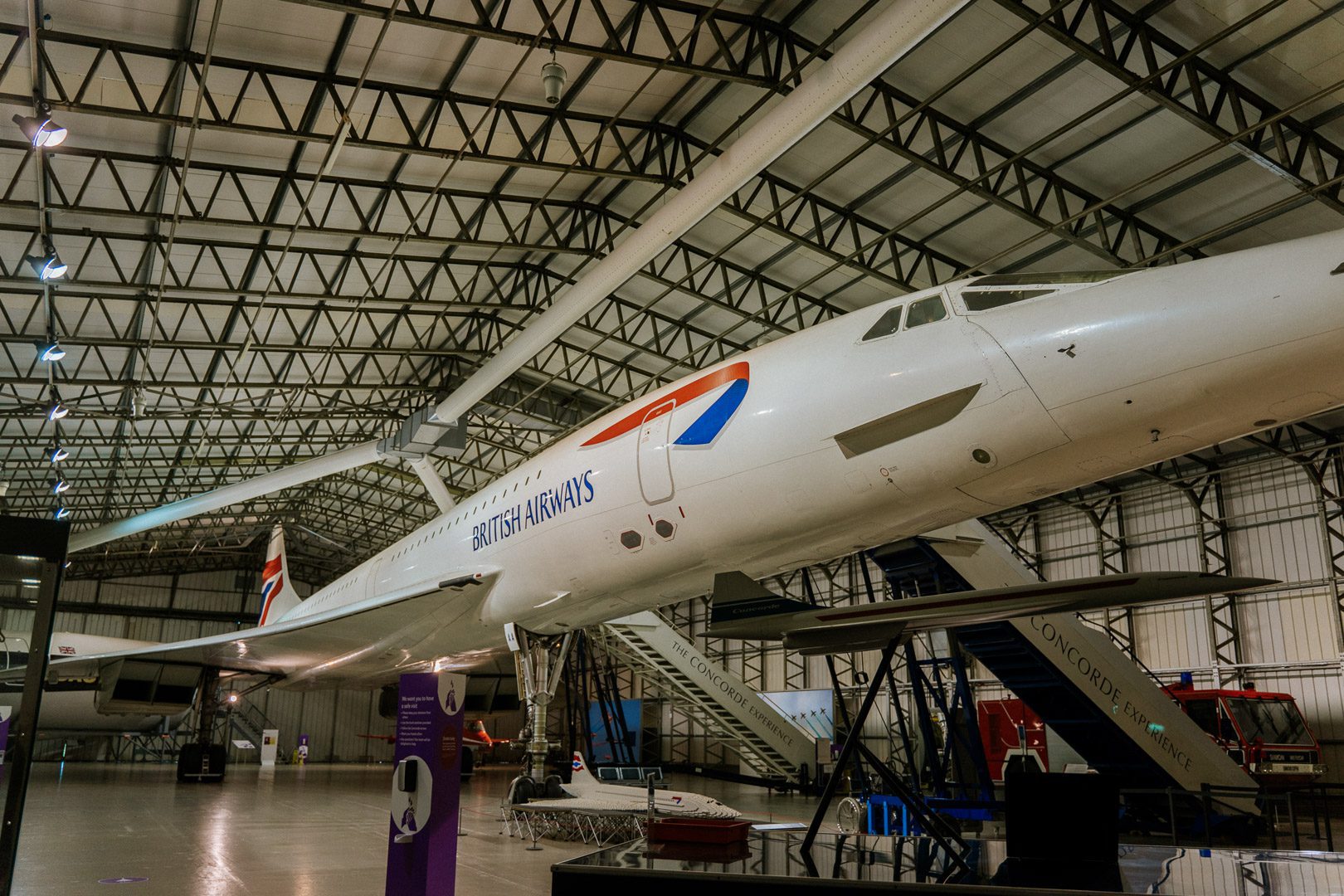 Looking after our health and wellbeing has come to the fore during the Covid-19 pandemic.  And as we strive to find open spaces and places where we can relax, take time to reflect and look after ourselves, it is encouraging to see new ideas for outdoor activities and exploration.
Dunbar in East Lothian is the start or end point of the John Muir Way, one of Scotland's Great Trails linking Helensburgh in the west with John Muir's birth place Dunbar in the east. 
The 134 mile route takes you on a journey through Scotland's central belt exploring a rich and varied landscape, history and heritage.  East Lothian is home to three sections covering 41.5 miles and taking in some of the country's most scenic coastline from Musselburgh to Dunbar.  
For 2021 and Scotland's Year of Coasts and Waters, East Lothian is pleased to partner with the John Muir Way to bring a range of coastal off route itinerary suggestions for those looking to explore further.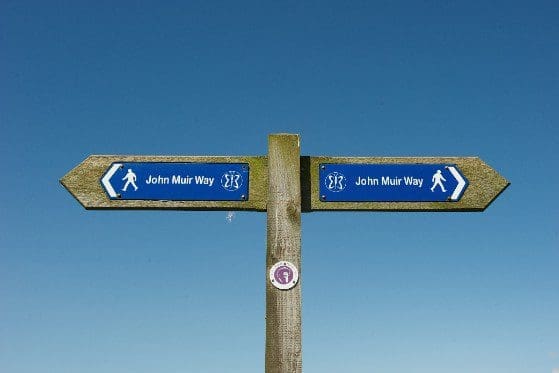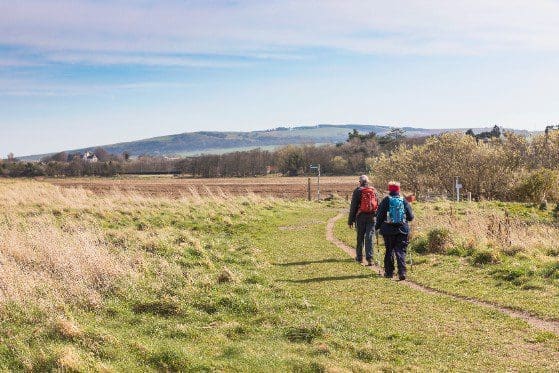 There are four walking routes and two cycling routes to try...
Walking routes:
Fisherrow to Port Seton - Just east of Scotland's capital city Edinburgh, lies Fisherrow Harbour in Musselburgh.  From here you can walk to the traditional fishing village of Port Seton, enjoying the rich birdlife as you go.
North Berwick Sandcastles - One of East Lothian's best loved seaside towns is North Berwick.  This route takes in sandcastles at the stunning Yellowcraig beach and an impressive Historic Environment Scotland castle with beautiful gardens at Dirleton.
North Berwick Law to Tantallon Castle - For amazing views you can't beat The Law in North Berwick and the vista from Tantallon Castle perched dramatically upon a cliff top.
Dunbar to East Linton - For some of the finest views on the whole route you need to walk the coast between Dunbar with its harbour, cliffs and miles of golden sand and the picturesque village of East Linton.
For more information on Walking In East Lothian
Cycling Routes:
Fisherrow to Aberlady - The Firth of Forth coastline from Musselburgh makes for a scenic cycle to Aberlady Bay nature reserve.
Dunbar to North Berwick - This loop takes you along quiet roads and sandy pathways covering East Lothian's most popular towns to visit. Cycling in East Lothian
For more information on Cycling in East Lothian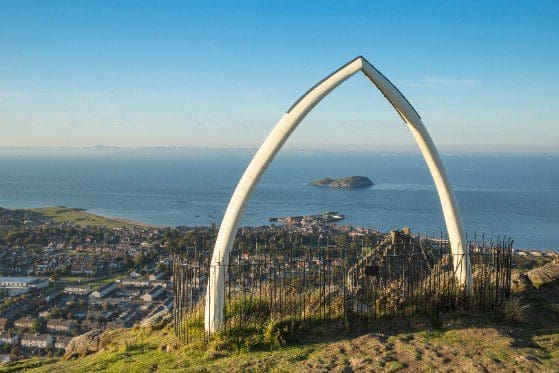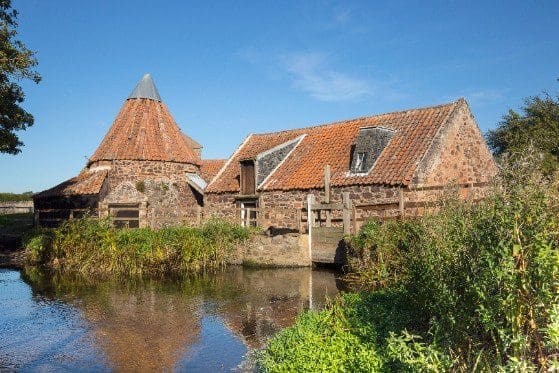 Speaking of the new itineraries, Elaine Carmichael spokesperson from Visit East Lothian, the region's destination marketing and management organisation, said: "As the birthplace of John Muir, East Lothian works closely with the partners on the john Muir Way and is particularly pleased with these new off route itinerary ideas.  We hope that they will inspire those who have already walked or cycled the route to explore further and enjoy East Lothian's great outdoors."
Gavin Morton, Marketing Development Officer for the Green Action Trust (the charity behind the John Muir Way) said, "It's been great to see the growth in popularity of the John Muir Way among walkers and cyclists taking on this coast to coast trail in recent years. Now, with the addition of 20 day trip ideas across the country, even more people can enjoy the landscapes, sights and sounds of central Scotland's great outdoors, whether it's a day spent exploring their local area, or a weekend trip further afield."
Visit here to plan your East Lothian John Muir Way micro adventure!
Who doesn't love a takeaway?  East Lothian has plenty to choose from and some of our cafes and restaurants are offering this service too while eating indoors has not been possible.  Here's a few to whet your appetite!
The Rocks, Dunbar
The Rocks is an award-winning restaurant known for its locally sourced dishes such as freshly caught seafood and prime beef.  On Friday, Saturday and Sunday you can enjoy takeaway hot drinks, pies and sweet treats from The Courtyard.  You can also pre-order your chef-prepared heat at home Sunday roast – so no need to miss out!
Number 7, Haddington
If you want a sumptuous 3 course meal then you should have a look at Number 7's menus which feature hearty home cooked favourites such as macaroni and cheese, steak pie, curry, rice pudding and crumble.  Pre order for delivery or collection.  
No. 12 Hotel & Bistro, North Berwick
A well-loved family run hotel & bistro, No 12 is serving takeaways from their garden bar.  Perfect for picking up hot & cold drinks, breakfast rolls, panini's, wraps, cakes and scones.  They also serve the heavenly Luca's ice cream!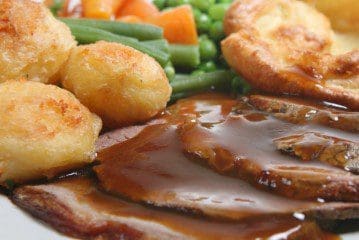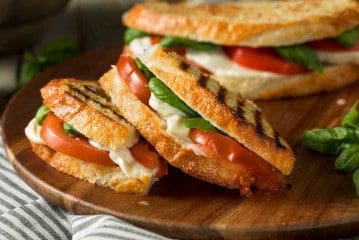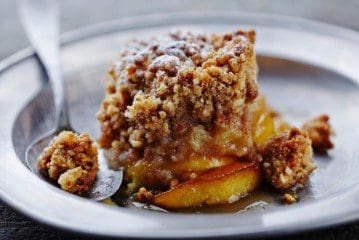 Cadell's Cafe, Cockenzie
Located in Cockenzie House, a 17th century mansion now home to artists' studios and gift shops, Cadell's is operating a coffee house in the garden.  This is just the perfect spot for your coffee and cake fix.  Available Sunday – Wednesday.
Giancarlo's Italian, Tranent
Satisfy your longing for pizza and pasta from Giancarlo's!   Their take away menu has old favourites and new flavour combinations of delicious restaurant standard food to enjoy at home.  Why not add a thirst quenching frozen cocktail?  Order online for pick up or delivery.
East Coast, Musselburgh
Continuing the Crolla family tradition of serving some of the best fish and chips around, East Coast are open for take away and click and collect Thursday – Sunday.  Choose from a selection of traditional foods battered, beer battered and panko bread crumbed.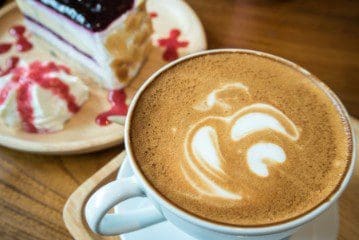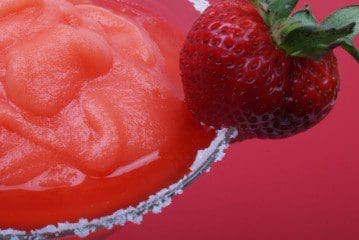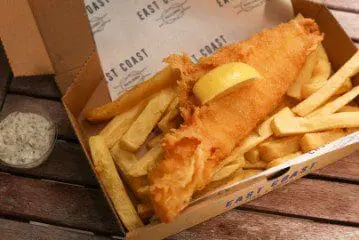 So there you have it just a few suggestions for you to enjoy some great East Lothian cooking at home or outdoors.  
Please keep checking our social channels for updates on our hospitality businesses opening up in the coming weeks. 
Meanwhile #staysafe and #loveeastlothian
East Lothian has some fantastic walks – whether you fancy a bit of an uphill climb for amazing views or prefer something a little bit flatter – we have plenty of ideas to help you keep fit and active as you enjoy your outdoor exercise.  Oh and we should say, don't forget that these walks are suitable for your dog's daily exercise too!
Yellowcraig Beach
East Lothian is not known as Edinburgh's Coast & Countryside for nothing and we certainly do have some of the country's finest beaches.  Yellowcraig makes for the perfect beach walk with your dog combining forest, dunes and a seemingly endless stretch of wide open golden sand.  Enjoy spectacular views of the 1885 lighthouse on the island of Fidra – the inspiration for Robert Louis Stevenson's Treasure Island.
North Berwick to Tantallon Castle
North Berwick is a charming traditional seaside town with super beaches for leisurely strolls.  However, a scenic 10km walk takes you to the majestic Tantallon Castle perched upon the cliff tops and back to the town.  This walk offers stunning views of North Berwick, the Bass Rock, coastline and the castle.  For more information.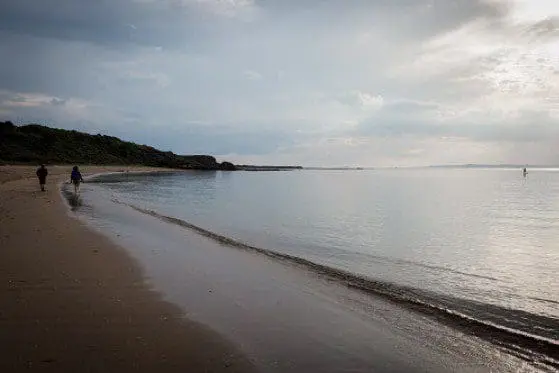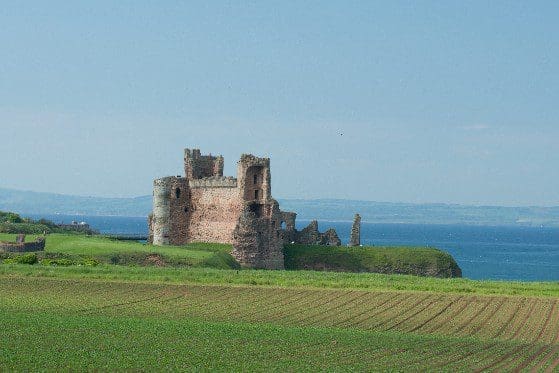 Longniddry Railway Walk 
Quieter than the popular coastal areas, walkers can head inland by following the peaceful path along the old railway line.   The walk begins at Longniddry train station car park and goes all the way to Haddington (6.6km one way).  This may be too far to tackle if you are doing a return journey - so you might want to pick a spot to stop and double back!  This flat and well-kept path is also great for cycling – and for wildlife spotting.  Redhouse Castle, a 15th century tower house and Hopetoun Monument built in 1824 on top of Byres Hill can also be seen on your walk.  For more information.
Gosford Estate
Gosford Estate grounds are open for walkers to explore at their leisure (permit required).  They were created as gardens for the estate's residents and contain forests, lakes and follies including an ice house, mausoleum and boat and bath house.  Paths are marked and you can choose from the Ponds or Dowdy Walks.
Gosford House, built in the late 18th century by the 7th Earl of Wemyss, is an impressive neo-classical mansion.  You can book tours of the house and grounds privately as well as on public open days.
Dogs are welcome as long as they are kept on a leash.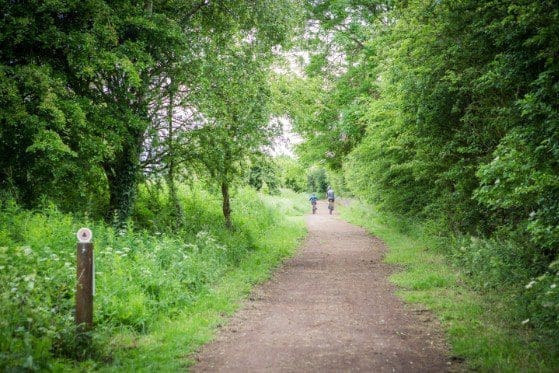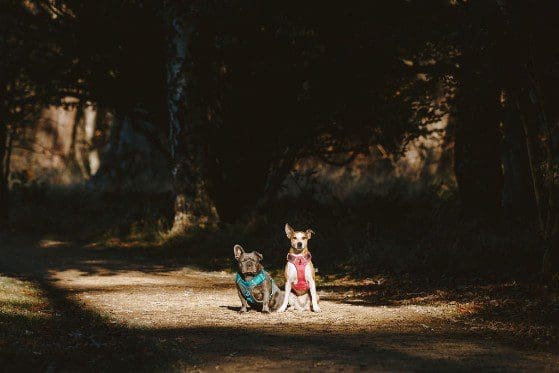 Traprain Law
Traprain Law is the site of the famous Roman silver hoard.  A steep but short (2km) climb takes you to the top for breath-taking views of the surrounding countryside.  While the silver has long gone today you can see the wild ponies who call the Law home.  Dogs should be kept on a leash.
Pressmennan Wood
Situated near Stenton just outside Dunbar, Pressmennan Wood is ideal for families with dogs and has a selection of walks to choose from.  A wonderful mature woodland with a lake is home to a variety of wildlife as well as magical creatures!  Children will love looking out for the tiny hidden doors to the houses of the mythical 'Glingbobs' and 'Tooflits'.  A walk around the lake is about 4kms.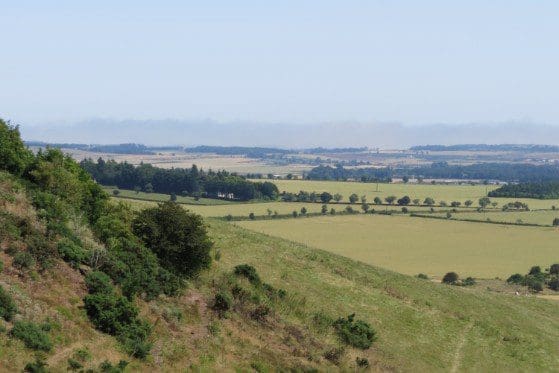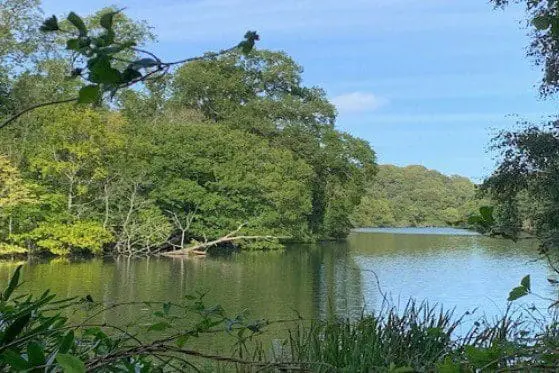 Please follow the Outdoor Access Code at all times to ensure that you, your dog and others have a safe and enjoyable experience.
Remember to follow the Scottish Government's current Covid-19 guidance and #staysafe #loveeastlothian
East Lothian is full of a wide variety of exciting things to do if you just know where to look!  From outdoor adventures to delicious places to eat, plus plenty of independent shops to browse, and inspiring museums, it really does have a bit of everything.
We love exploring our local area and we're always coming across new things to see and do, with active pursuits often featuring highly on our list but with some cultural and historic experiences thrown in too.
Originally we discovered East Lothian as a couple and found plenty to keep us entertained, and now as a young family, we're often looking for active pursuits to wear the little one out as well as being very keen on great food and learning about the rich history of East Lothian.
Since we're often sharing our favourite things to do and places to explore with visitors from near and far, we thought we'd share them with you too!
Foxlake Adventures - Dunbar
Foxlake is all about outdoor adventure and pushing your limits.
The star attraction is a low ropes course that runs over water, and will challenge you to put aside any fear and just go for it!  You don't wear a harness as you cross over various obstacles on three different routes to the zipline tower, instead you'll just fall in, swim to the side and begin again.
We had the best experience with a group of friends celebrating a birthday there.  It's the perfect place for both big and little kids!
On the adjacent lake, they also have wakeboarding and "Ringo", which is a large inflatable that's attached to a wire and tears up and down the lake as you hold on and try not to fall in.
In the nearby trees, you can traverse the ZipTrail, a zipline course that reaches up to 30ft above the ground, and there are even off-road Segway experiences too.
Most of these activities are for ages 6 or 8 plus, but there's a small children's playground and a cafe serving delicious home-cooked food and from where you can watch the activities if you're there with little ones too.
All in all a great day out!
Glenkinchie Distillery - Pencaitland
Scotland is full of whisky distilleries, and so, of course, one can be found in East Lothian too!
Known as the "Lowland Home of Johnnie Walker", the newly renovated Glenkinchie Distillery makes for a lovely day out.  Upon approaching, you walk through the fragrant gardens and can read the story of Glenkinchie on boards as you go along, before being welcomed into the elegant reception area and shop.
From here, you can take an excellent tour of the distillery and learn more about the Edinburgh Malt and how it became part of Johnnie Walker's legendary whisky.  Followed up by tastings of course!
Or head upstairs to the stylish restaurant and bar that overlooks the gardens.  You can grab a coffee or sample one of their platters full of locally sourced ingredients like smoked salmon, cheese, and homemade oatcakes.
Belhaven Bikes - Dunbar
Belhaven Bikes in Dunbar are primarily an independent shop offering all sorts of bicycle paraphernalia, as well as scooters, clothing, and plenty of accessories. They will also do repairs on everything from bicycles to wheelchairs!
However, they also offer bicycle rentals, including the ability to be dropped off at the start of the John Muir Way.  The John Muir Way is a coast to coast walking and cycling route that runs from Helensburgh in the west to John Muir's birthplace at Dunbar in the east.
If you don't want to go quite so far then you can take a peddle around the harbour at Dunbar and to Lochend Woods, or just take in a small part of the nearby part of the John Muir Way and John Muir Country Park.
The Go East Lothian Trail is also a family-friendly cycling route between Dunbar and North Berwick, exploring some of the beautiful scenery along the John Muir Way.
Belhaven Bikes provide cycling maps alongside rentals and have an abundance of information about routes in the area and what's best for the conditions when you want to go.
It's a great day out and they have children's seats available so you can take little ones too!  The area around Dunbar is a beautiful stretch of Scotland to explore and by bike means you get to enjoy it at your own pace.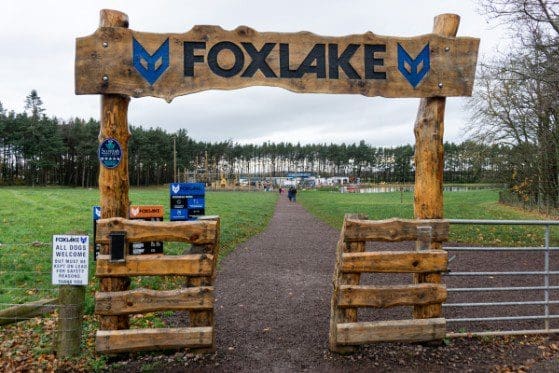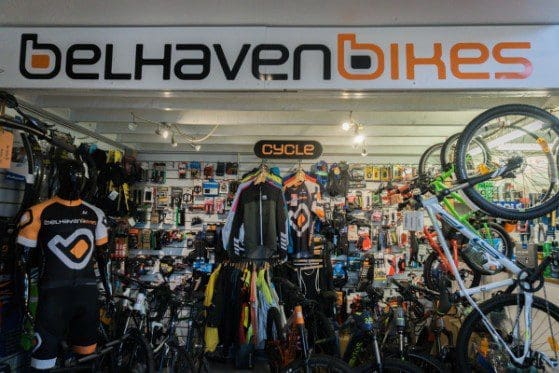 The Brunton - Musselburgh
The Brunton is a thriving performing arts venue in Musselburgh that opened in 1971 and is still going strong.  They offer all sorts of entertainment including theatre, music, film screenings, children's shows, comedy and dance performances.
There's always something new happening, and they usually have events that are related to what's going on throughout the year too, like shows celebrating St Andrew's Day and Christmas pantomimes.
The Bistro at The Brunton is open throughout the day for brunch, lunch, coffee, and cake, and in the evening for meals as well, with special pre-theatre menus for some shows.
It's always worth checking to see what's happening when you're in the area!
East Lothian Walks
If you want some more outdoor active adventures, then East Lothian is the perfect place.  Known for its coastlines but also rural farming land dotted with various woods and forests, East Lothian has plenty of walking routes to explore and it's so easy to get to from Edinburgh. 
Carberry Hill
The woodlands around Carberry near Musselburgh make for a lovely walk, but they also hold historical significance for Scotland.  Carberry Hill was the site of the Battle of Carberry, which ended with Mary Queen of Scots dismounting her horse and surrendering on 15 June 1567.  There's a commemorative stone marking the event that you will find if you head towards the top of the hill.
Pressmennan Woods
A beautiful wooded area with a network of pathways and home to Pressmennan Lake.  There's lots of wildlife to be spotted and you may even be lucky enough to see an otter or a deer.  One path is especially fun for families, with sculptures in the trees and small doors that mark the homes of 'Glingbobs' and 'Tootflits'.   Our little one loved it!
Pencaitland Railway Walk
This is a shared cycle and walking route that runs along the former railway line.  It's a one-way track with car parks at both ends, one near Carberry Hill and the other near Saltoun Forest.  You can just walk part of it and return if you wish of course!  There are some information boards along the way that tell you about the history of the railway that began in 1867 and ran until 1965.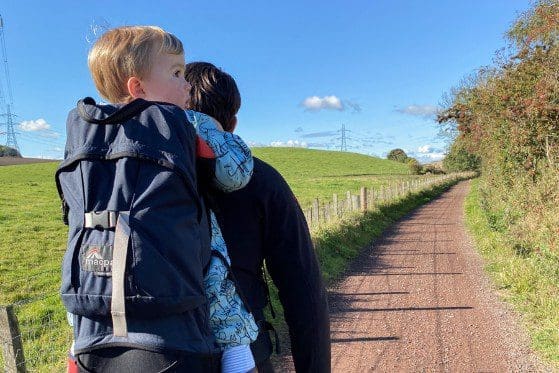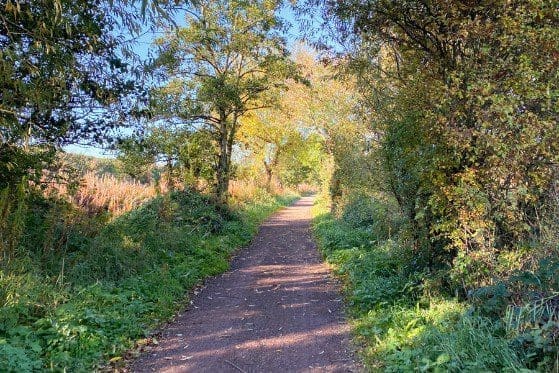 National Museum of Flight - East Fortune
We really can't stress how much we love visiting the National Museum of Flight, so it's amazing that it's right on our doorstep!  It's located on the best-preserved WWII airfield in the UK at East Fortune, although its history stretches back to WWI as well.
Easily the most exciting exhibit for us is the Concorde Experience, where you can see one of the 17 remaining Concordes up close, as well as learn a lot more about this impressive feat of engineering.  You're able to go onto the plane itself and see right into the cockpit, and imagine what it might have been like to be one of those who made the transatlantic journey from Paris or London to New York in under 3 hours.
However, there's plenty of other exhibitions of interest as well.  Our two-year-old is a little plane obsessed, so he loved being surrounded by so many of one of his favourite things!  It's hard to imagine actually flying in some of the tiny planes in the Civil Aviation Hangar, and the development of the aircraft in the Military Aviation Hangar is impressive.
With several planes dotted across the airfield outside as well and a cafe offering plenty of refreshment options you can easily spend a day exploring and learning from the knowledgeable staff.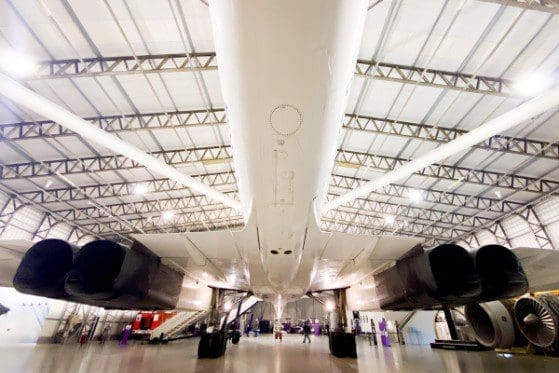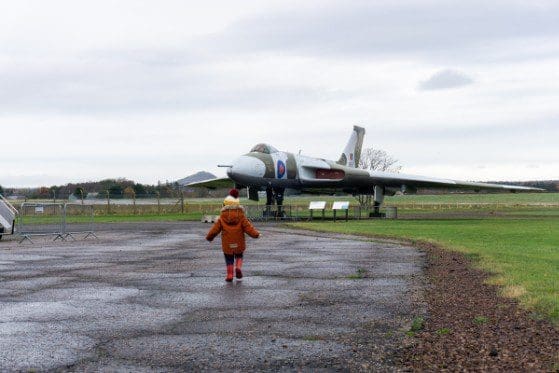 John Gray Centre - Haddington
Haddington is a lovely Scottish market town full of lots of independent shops and great places to eat, and it's well worth popping into the John Gray Centre while you're there too.
The John Gray Centre in Haddington aims to bring together information about the history of East Lothian, archaeology, archives, and other museum exhibits, alongside the local library.
The museum is FREE which is fantastic and offers both permanent and temporary exhibits.  Right now they have one about Discovering Ancient Egypt.  You can also join in with their archaeology events that take place throughout the year, including local digs and surveys.
East Lothian Beaches
East Lothian enjoys over 40 miles of coastline, and arguably some of the best beaches in Scotland.  Certainly the best close to the country's capital.  There are so many we haven't even come close to exploring them all, although we're certainly working on it!
These are a few of our favourites:
Gullane Bents
Backed by towering sand dunes, Gullane beach is a popular spot for sunbathing and swimming.  It's an ideal beach for families with a large expanse of sand and generally calmer waters.
Milsey Bay - North Berwick
Located right in the town itself, and sporting a small pond built into rocks that holds the seawater when the tide is out, it's not hard to see why this is a very popular beach on a sunny day!  
You can easily pop into North Berwick and grab an ice cream from Alandas Gelateria, or a fish supper from North Berwick Fry, and then enjoy it back on the beach.
Seacliff
This beautiful beach has featured in both the Outlaw King and Mary Queen of Scots films, and is a great spot to explore the rock pools at either end of the beach, as well as for the views of Tantallon Castle.  A good beach for any weather!
Whitesands
Living up to its namesake with lovely white sand, this crescent beach is framed by a rocky shoreline and grasslands where there's plenty of room for picnics. Although we have had to resort to a picnic in the car thanks to the Scottish weather!
And special mention also goes to the Bridge to Nowhere, also known as Belhaven Bridge.  At high tide, it is completely surrounded by the sea and looks as though it's a bridge in the ocean with no purpose.  However, at low tide, there is a stream running underneath and the bridge allows you to cross over to visit the beach beyond.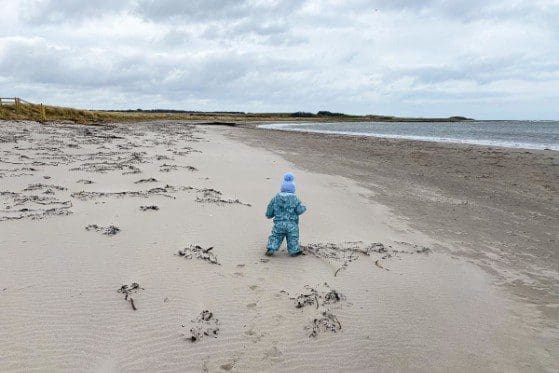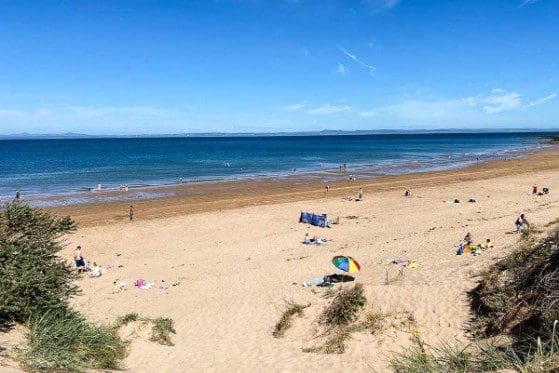 John Muir Birthplace - Dunbar
John Muir may be famous throughout North America as the "Father of the National Parks" and his quotes about nature, like "The mountains are calling and I must go", are known worldwide.
But less well known are his humble beginnings in Dunbar, where he was born in 1838 and went to school, before moving to America at age 11.
He went on to become an inventor, author, geologist, and environmental campaigner, amongst other pursuits.  But he even said himself that his love of all things wild began when he was a boy in Scotland.
You can now learn more about his life in his place of birth, which has been transformed into a free museum (although donations are welcome of course).
The museum has three floors of interactive and family-friendly displays, is fully accessible and it also has a nature-themed museum shop that includes locally made and recycled items.
Flag Heritage Centre - Home of the Saltire
Did you know the Saltire flag is the oldest in Europe and even the Commonwealth, and that it first appeared in East Lothian?
At the battle at Athelstaneford in East Lothian in AD 832, King Angus was fighting against the Saxons when he feared defeat, and while leading prayers he saw a white cloud formation in the sky, of the saltire against a blue backdrop.  He recalled the legend of St Andrew who is said to have asked to be crucified on a diagonal cross and vowed that if they won he would make St Andrew the patron saint of Scotland.  And behold, the Scots won and St Andrew and the Saltire became synonymous with Scotland.
Now near the famed battle site, you can visit a doocot (a small building formerly used to house pigeons or doves) that has been transformed into a heritage centre for the Saltire flag.  It contains an audio-visual dramatisation of the above story, and you can also view the battlefield from there too.
East Links Family Park
We love visiting East Links Family Park!  It's the perfect spot for our animal and train obsessed little one since you can journey on a train around the whole park and see all of the animals within. Not to mention the go-karts, trampolines, mini diggers and tractors, crazy golf, and fortress complete with slides to explore.
It's so good to have a family-friendly adventure park like this in East Lothian, and we like to spend a day there, having lunch at one of the many picnic tables available too.
As you can see, East Lothian has an eclectic range of things to do for all sorts of different interests!  The outdoor opportunities are endless, and there are plenty of cultural and historic experiences to be found too.  So what are you going to do in East Lothian first?  
Always follow current guidelines, check specific arrangements and opening times with businesses, know before you go and #loveeastlothian.
The Burns Family East Lothian Connections
This Burns Night (25th January), as we stay safe and enjoy celebrating our national Bard at home we also celebrate his connections with East Lothian.  While we cannot be sure if the man himself visited East Lothian, the family connections are still strong.  His brother Gilbert set up home here together with his mother Agnes and sister Annabella.
Gilbert Burns was Rabbie's younger brother.  The brothers worked together as tenant farmers and Gilbert helped with Rabbie's book sales.  Shortly after Rabbie's death in 1796, Gilbert and his large family moved to Morham in East Lothian.  Gilbert first worked as estate manager to Captain John Dunlop and then as factor to the Lennoxlove Estate.  The family took up residence at Grant's Brae on the Haddington to Bolton road.  The house has long gone but today you can visit a monument to Agnes near the location.  The inscription on 'Burns's Mother's Well' reads, "Drink of the pure crystals and not only be ye succoured but also refreshed in the mind. Agnes Broun, 1732 - 1820. To the mortal and immortal memory and in noble tribute to her, who not only gave a son to Scotland but to the whole world and whose own doctrines he preached to humanity that we might learn."
Gilbert, Agnes and Annabella are buried in Bolton Parish Kirkyard.  You can see the tombstone erected in memory of the family in the graveyard. 
As is often the case, Burn's mother had a strong influence on him.  Agnes learned songs, ballads and stories from her grandmother and passed them on to her children.  While she had basic reading skills she did not learn how to write!
You can find out more about the Burns family connections to East Lothian and Burns Supper clubs here in the archives at the John Gray Centre.  And if you are in any doubt as to the legacy of Rabbie Burns, check out this interactive Burns supper global map from the University of Glasgow Interactive Map of Burns Suppers.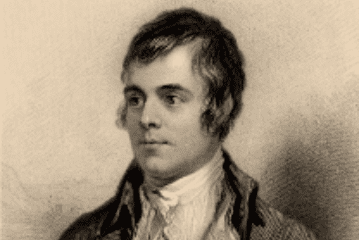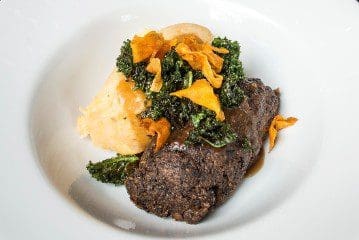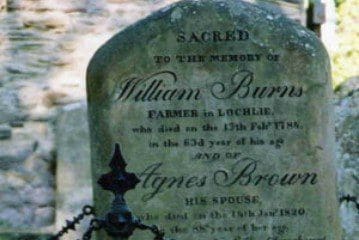 Cook up The Perfect Burns Supper
It's haggis catching season, if you've not been fortunate enough to bag one for yourself this year don't worry, here in East Lothian we can help!
With Burns Night just around the corner, why not stock up on some essential foodie delights to celebrate.
East Lothian's Findlay's awarding winning haggis is made from an old recipe using only the finest ingredients, seasoning and oatmeal.  They also make gluten free, wild venison, vegetarian and Asian haggis to celebrate at home in style.
For everything to make the perfect main course, check out John Gilmour butcher's Chieftain Haggis, Neeps & Tatties Box - vegetarian option available.
If you fancy a three course feast, The Brand Family Burns Supper in A Bag has everything you need – starter, main and a pudding!
You could really push the boat out and round off your meal with cheese and oatcakes.  The Cheese Lady offers a fine selection to choose from.
Traditionally, your Burns Supper would be washed down with a wee dram and we would recommend East Lothian's Glenkinchie, the Edinburgh malt (a key component of Johnnie Walker Whiskies).  Or you could be a bit daring and shake things up with a Thistly Mac, Thistly Cross Cider's twist on the famous Whisky Mac and the perfect accompaniment!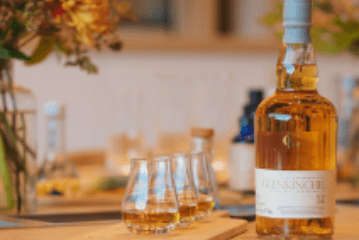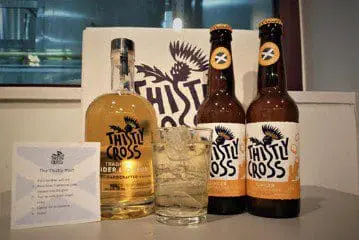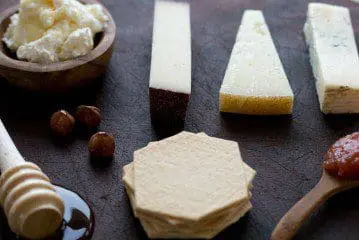 Happy Burns Day from East Lothian! #staysafe #stayathome
Some hae meat an canna eat,
And some wad eat that want it;
But we hae meat, and we can eat,
Sae let the Lord be thankit.
                                                                          Selkirk Grace
Local East Lothian blogger Sonja Bolger shares her family's top tips for eating and shopping this Christmas.
What does it mean to eat and shop local? It's all about supporting independent retailers and hospitality near where you live, rather than branded chains. By supporting these locally run businesses you're investing in your own community and helping it thrive. 
You know, the people that might remember your name if you pop in a few times, or ask after your little one. They remember your favourite drink or just how you like your pizza. The people that started their business because they have an unquenchable passion for what they do and wanted to step out on their own.
Independent shops help to bring a unique character to a high street and often bring a more intimate shopping experience. And the best thing about supporting these shops is that they stick around and we get to experience something a little bit different. 
In East Lothian, we're so lucky to have a large number of people running amazing independent ventures, from great places to shop to delicious places to eat. In the spirit of encouraging people to shop local, we want to share some of our favourites! 
North Berwick
North Berwick is always a pleasure to visit!  It's been one of our regular weekend ventures ever since we moved to Edinburgh years ago and now we live in East Lothian this quaint seaside town is right on our doorstep. 
The perfect blend of nature and nourishment makes North Berwick popular with both visitors but also locals. While the beach, walks and scenery are obviously a draw we also love the wealth of the little shops and amazing places to eat as well. 
Here are a couple of our favourites:
Westgate Galleries
Westgate Galleries is a little bit of everything we've mentioned! Somewhere to shop local but eat local too! 
As well as displaying a wide collection of art for sale they have lots of other gifts like jewellery, homewares, and cards. 
But we also love their cafe, the Orangery, the perfect place to pause in between browsing. They serve soups and sandwiches and a delicious array of homemade cakes. On our last visit, Phil had the chocolate orange cake and I had a Cranachan sponge cake. So good!
Definitely one to seek out when you're in North Berwick. 
Lockett Bros
Just along the High Street is another of our North Berwick independent favourites. Locket Bros are specialists in wine and whiskies, but also beers and other spirits too. 
The store has a relaxed European feel that perfectly suits the pace of North Berwick, with cushioned window seats offering a space to stop and have a drink. Yes, that's right, Lockett Bros is much more than your usual off-licence, they're also licensed for tastings and drinks, and they have a whole cabinet filled with mouth-wateringly good cheeses so that you can have a nibble alongside your tipple too. 
The staff, besides being very friendly, are also really knowledgeable and can recommend different brands with similar tastes to ones you like, or something new altogether. If you want to discover something for yourself or surprise a loved one then they'll definitely be able to help. 
North Berwick Fry
You can't pay a visit to the seaside without having some fish and chips.  You will not be disappointed if you decided to pay North Berwick Fry a visit! 
We have often gone to North Berwick just to share some fish and chips as we wander along the beach. It's an excellent way to spend a day but does require a good chip and Fry won't let you down. They often have a queue but it is well worth the wait, we promise.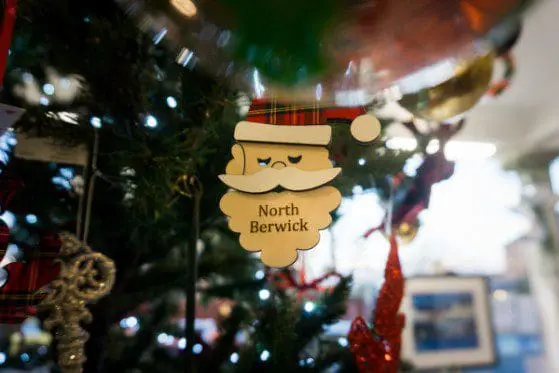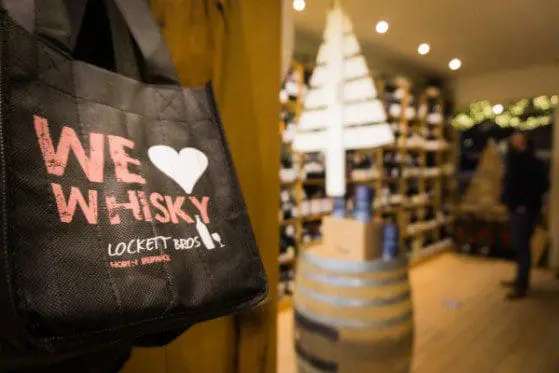 Dunbar
Dunbar is a hidden gem, tucked away in the east of the region. It's known as the birthplace of John Muir, an influential naturalist who moved from Scotland to the United States, and is known there as the 'Father of the National Parks'. The John Muir Way, a coast to coast walk or cycle route starting in Helensburgh and ending in Dunbar is also named for him. 
However, there's more to Dunbar than its most famous son. It's the wide-open High Street packed with independent stores that draw us there now too! 
Flux
We're familiar with Flux because we used to frequent the sister store of the same name in Leith, although the one in Dunbar is a little larger so offers even more lovely things to peruse. The shelves are packed with beautiful gifts, clothing, and homewares. It really was our go-to for unique gifts and it's great to discover that East Lothian has its own Flux! 
One of our favourite things about Flux is their own brand of candles. They make the shop smell absolutely divine as soon as you walk through the door. We've tried several of their various scents, although we have many more to go! We can recommend the Oats & Honey and Rhubarb & Ginger in particular. 
Flux also has a great range of unique gifts for babies and young children. It's nice to be able to pick out something and not worry someone else will have got it too. It's pram friendly as well which is a real winner with our family, though keeping small hands off all of the colourful toys and books was a challenge - he wanted it all! 
Dunbar Garden Centre
This is probably the biggest store on our list but that doesn't mean it's not a great place to shop (and eat) local. It's much more than just a place to shop for garden essentials! 
The Dunbar Garden Centre has a large gift department that sources from local suppliers (check out North Berwick Candles) and also a restaurant and farm shop that seeks to use East Lothian produce and producers as well. 
We'll happily stop in for a bite to eat and a browse whenever we're nearby, and our little boy loves running around and seeing all of the different garden adornments and furniture. There's even a little playground next to the restaurant too!
At Christmas time they have large displays with lots of beautiful decorations to choose from, and a Santa's Grotto where the kids can meet Santa too. It makes for a fun day out to get in the Christmas spirit!
Graze Coffee & Chocolate House
Graze looks unassuming from the front, but they have a large cafe seating area and courtyard out the back, where they serve homemade soups, sandwiches and other light lunches, as well as ice cream from Giaccopazzi's down the coast in Eyemouth. It's the perfect place to stop for a bite to eat while shopping in Dunbar. 
However, as you can tell by the name, they also offer a great range of coffee, cakes, traybake, and chocolates! Their menu even boasts a "chocolate soup" which is a bit like chocolate fondue and is not to be missed. 
They have various chocolate and coffee-related gifts for sale as well. Buy for yourself or treat someone else! 
More recently Graze began offering homemade donuts to order, and scrumptious takeaway savoury platters that would make a great treat for a night in.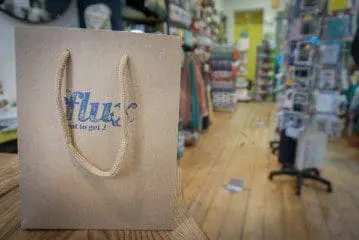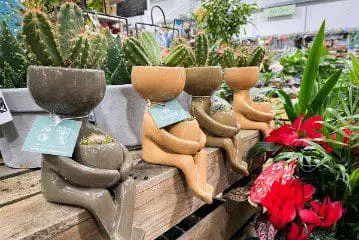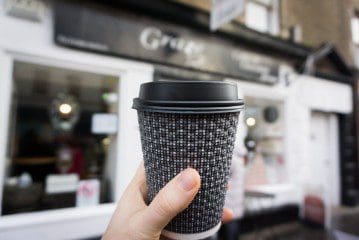 Haddington
Haddington is a picturesque town with a real feel of history and tradition. It's often referred to as 'the hidden toun' thanks to its surprising position amongst the agricultural fields of East Lothian rather than on the coast. 
It's what's known as a 'market town', which is a small town in a rural setting that would have hosted a regular market for the local area. This tradition of local independent retailers has continued in Haddington, which is home to many excellent independent shops and eateries. 
Gibsons of Haddington
Gibsons celebrated their 25th year as a family business in 2020, and it's not hard to see why they've stuck around and proved so popular over the years. The staff we've met are lovely, and they really care about their customers and want everyone to have a wonderful shopping and gift experience both online and in-store.
The shop truly caters for everyone, with jewellery, homewares, kids' toys as well as backpacks, lovely scarves, luxury beauty products, a huge array of candles and scents, and plenty of other cute knick-knacks - especially Christmas ornaments!
They even offer a service to wrap and post your gifts UK-wide for you so you don't need to wait at the post shop in the busy season! Alongside free delivery in the East Lothian area for orders over £15, click and collect, an online shop, and special evenings for vulnerable people to come in and shop with time slots, you can see what we mean by going above and beyond!
The Malt Kiln
The beautiful shop windows at the Malt Kiln invite you in for a further look. They carry a variety of gifts from scents and candles to cards, unique children's clothes and gifts, beauty products, stationery, handbags and jewellery. For a small shop, it really is filled to the brim with plenty for you to choose from!   You can also shop online on their website with delivery available around the UK, or do a click and collect order as well. 
The Loft
The Loft may look unassuming from the outside, but it's home to a spacious and light cafe loft cafe that aims to share simple but great food. We love stopping by whenever we're in Haddington, especially for their homemade sausage rolls! 
Everything is prepared freshly on-site, and they use lots of local suppliers who really care about their products too, so it's a double opportunity to support local. 
If you don't have time for a sit-down meal then be sure to stop by the Little Loft Shop which offers takeaway drinks and food. 
Haddington Wines & Whiskies
Haddington Wines & Whiskies pride themselves on stocking beers, wines and spirits from small independent producers who have their own story to tell, and really care about the products they're producing. This means you can trust that choosing something from their store is going to top quality! 
They also aim for customer satisfaction, providing not only recommendations for new things to try but also what beers will work best with your evening meal of choice. Hampers and gift sets are also available which make for great gifts! If you live in East Lothian there's free delivery on orders of over 24 bottles, in the radius of 10 miles from the shop. You can mix and match too!
It's these extra touches and innovations that set all of the places we've enjoyed in East Lothian apart from the major chains that, after shopping locally, feel a little impersonal and bland. 
Glenkinchie Distillery
Known as the Lowland home of Johnnie Walker, and the "Edinburgh Malt", Glenkinchie has just reopened after extensive renovations. The Victorian distillery is set amongst beautiful gardens where you can stroll along and read the story of the distillery. 
You're met at the front door by the Johnnie Walker Striding Man himself, before entering the newly renovated visitors' area, complete with a lovely gift shop, and a stunning cafe and bar upstairs that overlooks the gardens. 
They offer excellent distillery tours for the whisky-lover in your life or even those that are just curious about how exactly it all works. You learn more about the rich heritage of the brand, the importance of the location and people involved throughout the distilleries extensive history as well as getting to sample some whisky of course, but they also do cocktail samples too!
While Phil took a tour, our little boy and I (mostly I) enjoyed a delicious platter of smoked salmon, St Andrews cheese, olives, nuts, sun-dried tomatoes, and oatcakes. The hardest part was choosing what to have from the plentiful menu options including seafood, meat, and vegetarian options! They had highchairs available and were very family-friendly. We can't wait to pop back.
Glenkinchie offers a lovely experience, a really modern take on the distillery tour, that you can give as a gift to someone else, or treat yourself by enjoying some time out in beautiful surroundings.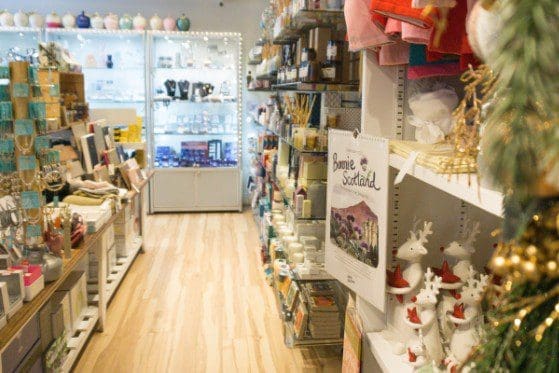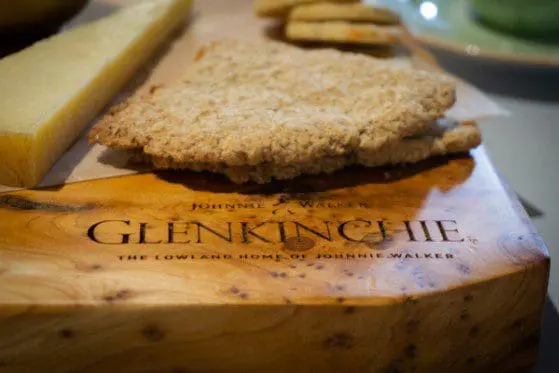 Musselburgh
Musselburgh is a historic town, known as the 'honest toun'  but maybe better known for its golf and racecourse, and it's lovely seaside position - interestingly it gets its name from the mussel beds that can be found along its shore. 
It's the largest town in East Lothian and only 5 miles away from Scotland's capital and, of course, there are some great independent retailers on the High Street too.
Blueberry Gifts
We were so excited to discover Blueberry Gifts, tucked away at the end of the High Street. It's so good to have a lovely local shop to buy gifts and knick-knacks from. 
For a small shop, they carry a great range of jewellery, cards, gifts, and sweet treats. You can find everything from candles and mugs to Scottish tablet and delicious chocolate. 
They really showcase the benefit of having small independent shops in the high street as they always have something unique, including some Musselburgh branded items which you wouldn't find elsewhere.
S. Luca 
To say that Luca's is a Musselburgh institution would be an understatement. They've been making and serving ice cream for over 100 years and a queue can often be seen coming out of the door, even in winter. Imagine the quality of the ice cream to be that popular in a Scottish winter!
Officially named S. Luca after its founder, Luca Scappaticcio, the ice cream parlour was first opened in 1908. The ice cream is still produced in the same factory as it was then, next to the parlour, and to the original recipe. There are a number of seats to the rear of the store where friendly staff will help you navigate the range of sweet and savoury treats on offer. At the front of the store is the ice cream parlour where you can choose from a wide range of flavours to take away with you.
Miros Village
A personal favourite of our sons, since we have popped into Miros Village enough now that he is recognised and is happy to chat with the staff! 
Miros serves possibly the best coffee in Musselburgh and offers a great family-friendly menu. As well as this you can pick from an excellent range of traybakes and cakes. This is often our downfall, even when we only pop in for a flat white!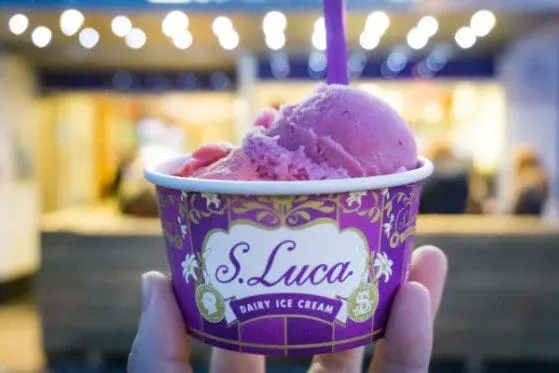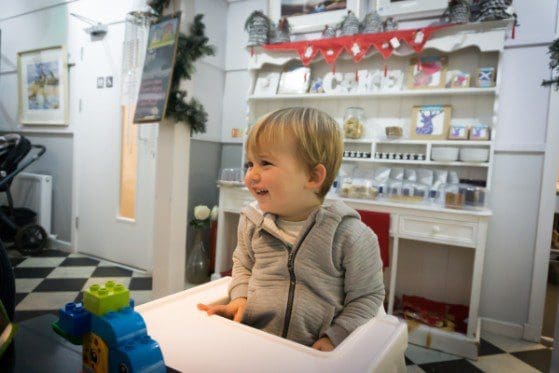 The East Lothian Gift Card
Shopping local for yourself means getting to enjoy the experience of shopping in smaller independent retailers who stock unique wares, but as you can see you can also find lots of great gifts and treats for your loved ones too. 
However, if you have someone who's a little harder to buy for, or you want to give them the choice for themselves, then the East Lothian gift card is the answer. It means still supporting local businesses while at the same time giving someone else the gift of choosing whatever they want from a large number of retailers in East Lothian who accept the card, rather than limiting a gift card to just one place. 
How does it work?
It works in the same way as a gift card would for just one store, but it can be used in over 130 independent businesses across East Lothian. 
You choose the card amount, gift it, and then the receiver can spend it across any one of those businesses, or even multiple places. For example, they may want to buy a little gift from a shop, but then also eat out somewhere nearby too. 
Nearly all of the businesses that we mentioned above accept the East Lothian Gift Card, along with over 100 others, so they definitely won't be short of places to use it, or struggle to find something that suits. You can find the list here.
And there you have our suggestions on where you might like to pop into next time you're shopping in East Lothian! This list is by no means definitive and part of the fun of exploring each town and village in the area is finding these hidden gems that offer so much to the community, run by lovely people who are just waiting to say hello and help you with whatever you need. 
The ultimate guide to autumn in East Lothian
Landscape and lifestyle photographer and blogger, Amelia shares her favourite autumn places in East Lothian and while she is unable to visit us at the moment, we hope that she will be able to when restrictions permit again soon.  We also hope that this will give you inspiration if you are planning your travels for next year or if you are local and are looking for new places to go!
Scotland is a place that I hold very close to my heart, and whilst I usually head for the hills, living just across the South East border has ignited my love of the rugged coastline, and the picture book villages that are scattered around the countryside.  Add in forests and woods that come alive during autumn and East Lothian is suddenly the ultimate location for a Scottish day trip.
This blog outlines my favourite spots for the ultimate autumn colours, the best place to grab breakfast and/or lunch, a stately home set in the most glorious grounds, and the most picture perfect little Scottish village.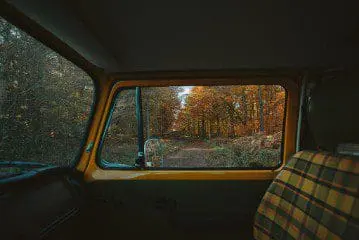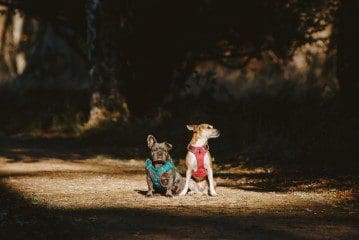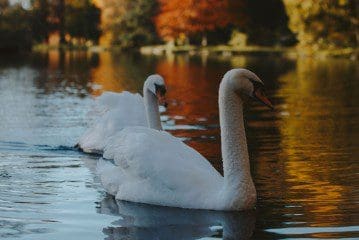 Binning Wood
Binning Wood does have to be one of the most magical autumn locations I have stumbled upon so far.  Vast, with trails and tracks criss-crossing through it, come October through November, it is a riot of colour; yellows, oranges, reds and browns as far as the eye can see.  Popular with dog walkers, and actually a memorial wood, there are hours to be passed here, discovering the many and varied trees, shrubs and wildlife.  As well as taking as many photos of the autumn colours as you can, and crunching through piles of freshly fallen leaves!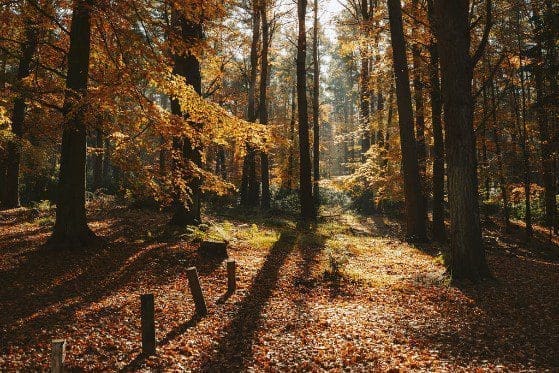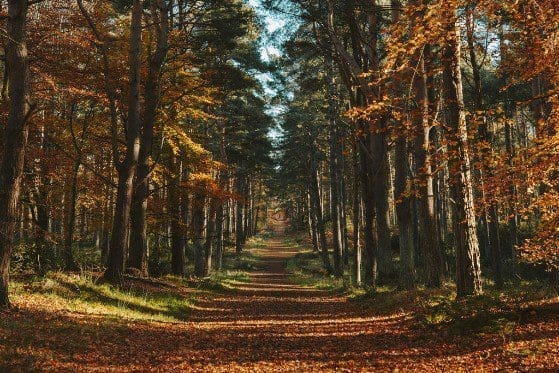 Gosford House
As stately home grounds go, these have to be some of the most beautiful ones I have visited.  This is not a statement to be taken lightly, as I have visited my fair share of them all around the country!
The reason I fell in love with Gosford was the sheer variety of buildings, landscapes and trees.  From a pyramid shaped Mausoleum, to a picture perfect and teeny tiny stone cottage on the shores of a lake.  The house itself, is a stunning and sprawling building, complete with a walled garden and endless interiors to be discovered. Something to look forward to on my next visit.  Finding all of those quirky little buildings and hidden gems that were scattered all over the estate was just the icing on the cake.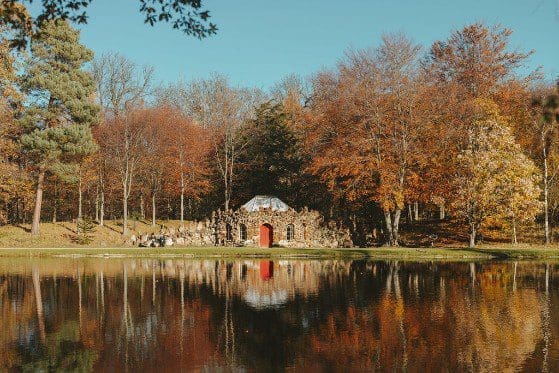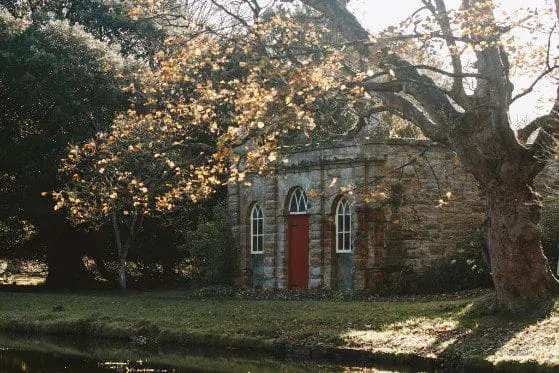 The Loft Cafe and Bakery
An accidental find, tucked away behind the high street in Haddington. The Loft Cafe and Bakery was the perfect place to stop in and fuel up after a cold day exploring East Lothian.  Dog friendly, and serving a huge array of food that is all made on site, as well as ethically sourced coffee by Artisan roasters in Edinburgh.  There is nothing not to love here, next time I am coming in for breakfast!
Dirleton
Dirleton is a beautiful picturesque little village, nestled in the coastal countryside of East Lothian. Drenched in warm sun, and with the tail end of autumn just starting to fade away it was possibly the most beautiful morning for a wander and the perfect opportunity to give the dogs a leg stretch. Dirleton has enough charm to keep you pottering around for a few hours, and that is before you even visit the impressive castle! You'll not want to leave before stopping off at Almafi Ice Cream & Coffee Parlour – where Scotland meets Italy – here you can enjoy East Lothian's famous S. Luca ice cream!
 Please follow the current guidelines and #loveeastlothian responsibly.