The return of the Genesis Scottish Open to The Renaissance Club in East Lothian is just around the corner! As the excitement builds in anticipation of world-class golf, we are taking some time to explore the 19th hole and all that awaits you beyond the greens. East Lothian has a rich history, pristine beaches, breath-taking nature and wildlife, charming towns and villages, tantalizing food and drink, and a wide array of outdoor adventures. Let us be your guide as we uncover the hidden gems and unforgettable experiences that make East Lothian a must for both golf enthusiasts and explorers seeking a warm and authentic Scottish destination.
The 19th hole:  East Lothian's culinary scene is a feast for the senses. Sample the region's finest produce and indulge in exquisite dining experiences from family friendly restaurants or welcoming pubs, bars & cafes. Dine at The Bonnie Badger in Gullane, a Michelin Bib Gourmand restaurant serving creative dishes crafted with locally sourced ingredients. For a taste of the sea, visit The Lobster Shack in North Berwick, known for its' freshly caught seafood and stunning coastal views.
Some of our golf courses offer their own clubhouse or bar where golfers can gather after their round such as Craigielaw Golf Club and Winterfield Golf Club whilst enjoying amazing views out across the course. Other places to unwind and dine just a short distance from our golf courses are The Old Clubhouse in Gullane, The Dunmuir in Dunbar, The Golf Tavern in Haddington and Duck's  Inn in Aberlady, a 2 AA Rosette dining experience, where you can try your hand at the bar stool putting challenge! Stay and Play: East Lothian is rightly famous as Scotland's Golf Coast, offering 21 golf courses from 18 golf clubs along 30 miles of stunning coastline between Musselburgh to the west and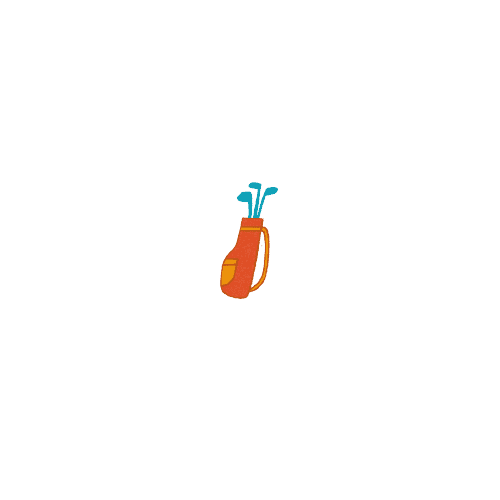 Dunbar to the east to suit golfers of all abilities. While you are attending the Genesis Scottish Open, take the chance to book a round or two on some of the world's top courses. There is a wealth of accommodation in East Lothian catering for golfers – you can even book Stay and Play packages.
Culture and Heritage: Embark on a journey through time as you explore East Lothian's historical landmarks and magnificent castles. Visit the awe-inspiring Tantallon Castle or the majestic Dirleton Castle, both steeped in history and with enchanting gardens or grounds. Immerse yourself in the peaceful surroundings at Preston Mill which had a starring role in the TV series Outlander.
Serene Beaches: East Lothian boasts a coastline of stunning beaches. Head to picturesque spots like Gullane Bents, Yellowcraig Beach or Belhaven Bay where golden sands and pristine waters invite you to unwind, build sandcastles and take refreshing dips in the sea.
Cycling and Walking: East Lothian offers a wealth of opportunities for both cycling enthusiasts and avid walkers. Take time to relax and enjoy the region's natural beauty and embark on unforgettable journeys as you follow a range of trails through rolling landscapes. Pedal or walk along the John Muir Way where you can soak in panoramic coastal views and explore historic landmarks along the route or follow routes further inland to the Lammermuir Hills.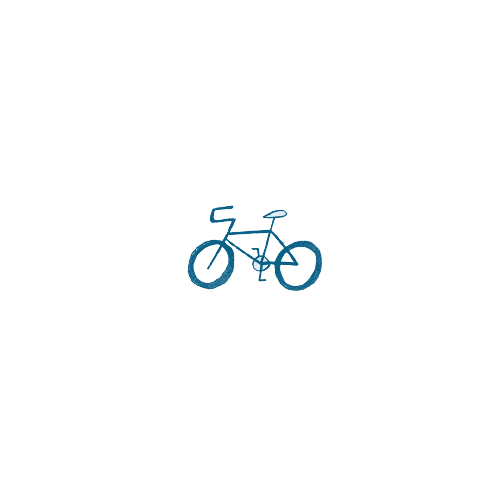 Outdoor Experiences: Our stunning coastline is a playground for watersports enthusiasts. Foxlake Adventures is the perfect place for outdoor fun! Strap on a wakeboard and glide across the water, test your balance and agility high above the ground on the Foxfalls rope course or take on the challenge with the new addition to the park, the giant floating Aqua Park. Coast 2 Coast invites you to catch some waves and experience the exhilaration of surfing whether you're a beginning or experienced surfer. Climb, jump, swim and explore the rugged East Lothian coastline with Ocean Vertical. Or try your hand at open water swimming, kayaking, paddleboarding or a spot of flying fishing at Whiteadder Sports Centre.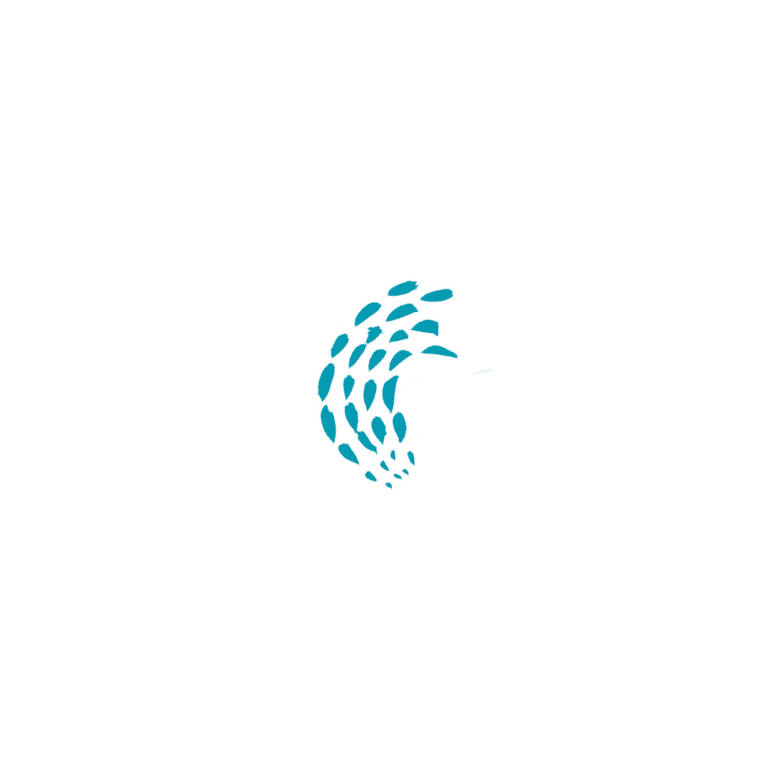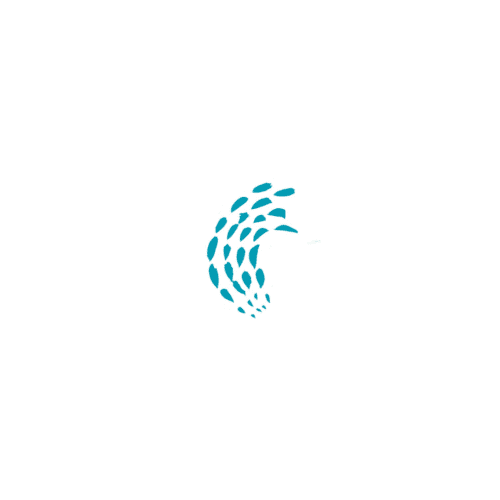 Nature and Wildlife: Set out on a wildlife adventure at the Scottish Seabird Centre in North Berwick, where you can take a guided boat trip around the islands of the Forth including the Bass Rock, the world's largest Northern gannet colony. Discover Aberlady Bay Nature Reserve, a haven for birdwatchers, where you can witness migratory birds in their natural habitat. Or take leisurely walks in John Muir Country Park and revel in the tranquility of woodlands, dunes, and grasslands.
Charming Towns and Villages: East Lothian is dotted with charming towns and villages, each with its unique character and attractions. Explore the historic town of Dunbar, birthplace of famous conservationist John Muir. Enjoy the traditional seaside town of North Berwick, where you can browse boutique shops, visit art galleries, and savour delicious seafood at the harbour.
Distillery Tours: No visit to East Lothian would be complete without experiencing its renowned distilleries. Explore Glenkinchie Distillery, the lowland home of Johnnie Walker, and take a guided tour to learn about the whisky-making process and sample their exceptional Scotch whisky. Additionally, a visit to NB Distillery offers a chance to discover the craft behind their artisan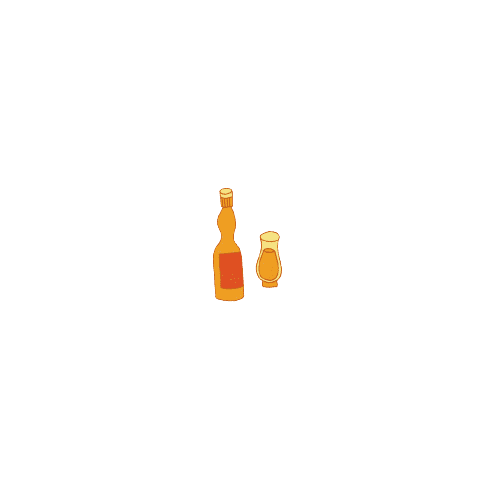 gins and enjoy a tasting of their handcrafted spirits.
East Lothian promises a truly memorable experience. So, venture beyond the golf course and create lasting memories beyond the greens! For more information go to visiteastlothian.org.
Before you visit, download the free Visit East Lothian App where you can get up to date information on parking at East Lothian Council coastal car parks and much more to make the most of your visit to East Lothian. Download the App at the App Store or Google Play.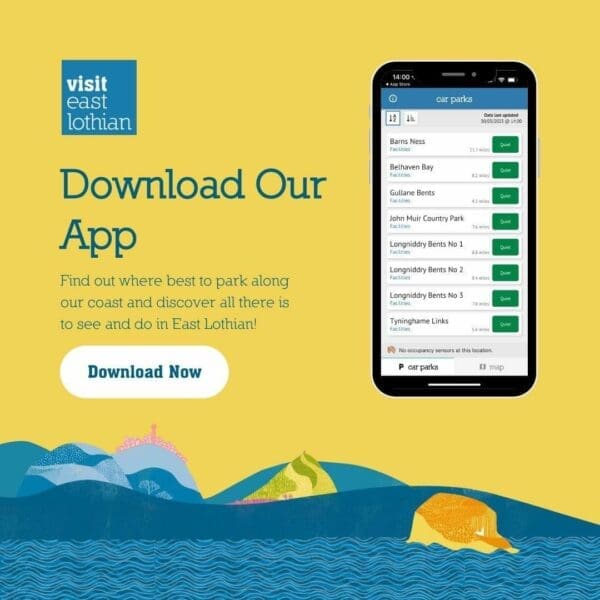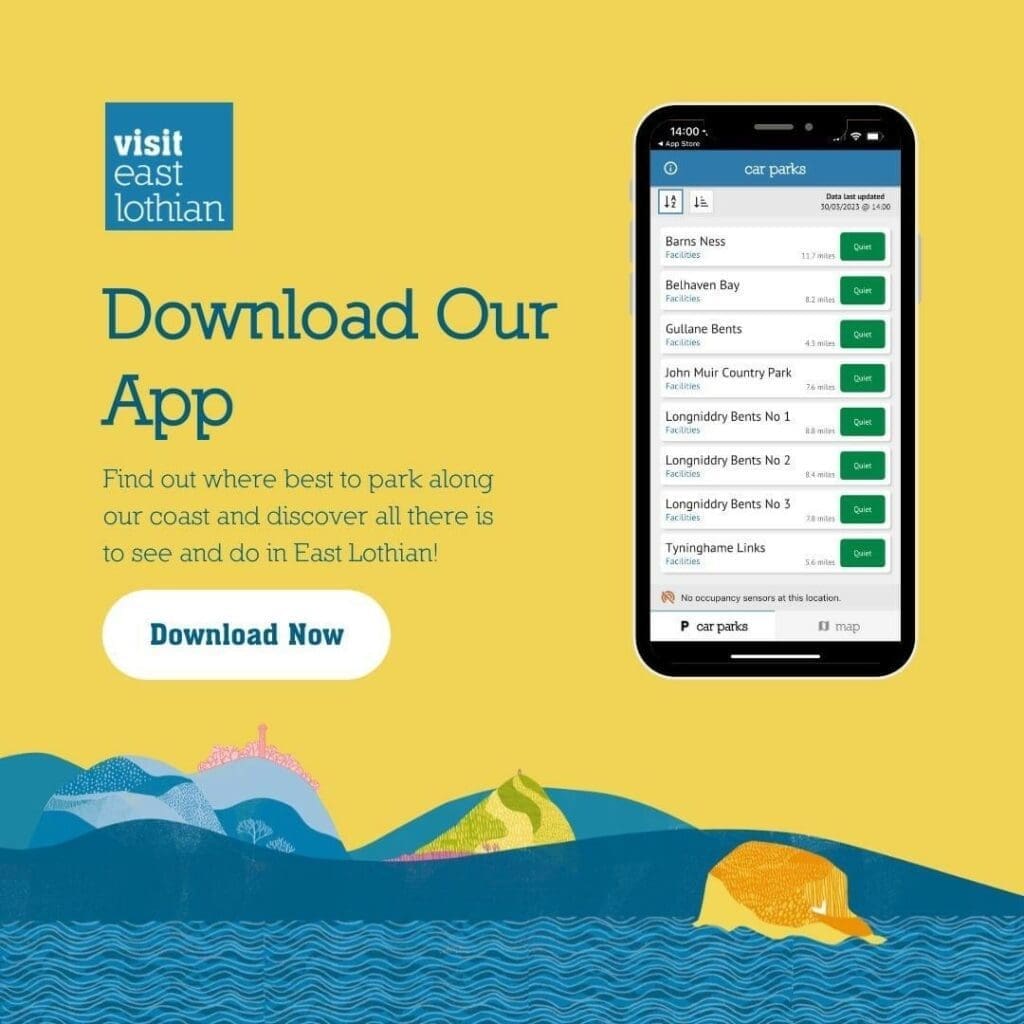 East Lothian is a great place for cyclists. Long-distance riders can find extended routes with sea views, gentle hills and great cafés. Moira Dunworth and three friends – Heidi, Liz and Grace – take a more leisurely approach to a day's cycling.
The outing was prompted by Moira's project to cycle over 30 Scottish bridges in 2023, part of a Mamie Martin Fund fundraiser to celebrate being 30 years old as a small charity supporting girls' education in Malawi. Four of Moira's 30 bridges were in East Lothian, where she lived for ten years, and three she did with her friends in a single outing. The fourth, the Electric Bridge in Musselburgh was tackled separately and, despite not being as elegant and handsome as the others, it was a very useful bridge, built in the 1960s to carry the construction traffic for the Cockenzie Power Station and now a dedicated cyclists' bridge.
With their bikes, the group took the train from Edinburgh Waverley to Longniddry. The new trains on that route take more bikes and that flexible space was very handy when they were joined by a man with a surfboard on his bike. The Scotrail staff were super helpful to them all.
At Longniddry, Liz and Grace carried their bikes over the footbridge while Moira and Heidi cycled around by the underpass. Then they enjoyed the old railway path to Haddington - a magical path to ride or walk. The birdsong is amazing and you'll often see deer. By the time they got to Haddington it was coffee time. Coffee stops are an essential part of any day out. With bikes, their favourite place in Haddington is The Loft – plenty of space for bikes and outdoor seating for the faffing around that is a vital part of group cycling days.
After cycling over the Nungate Bridge, the group headed off to East Linton and the Old Tyne Bridge. While being smaller than Nungate it is visually stunning. The ride from Haddington to East Linton is on small country roads and deer, hares and a wide variety of birds added to the pleasure of the empty roads.
The ride onwards to Dunbar is not so quiet but is safe because the pavement is a shared pedestrian and cycle path. Just before Dunbar, the group took a left into Belhaven Bay. Happily, the tide was perfect to show off The Bridge to Nowhere. This bridge is not designed for cycling, Moira's grandson needed to check she doing what she promised and so Moira carefully cycled over and back, holding on to the sides to avoid slipping off.
By now, with all the fun of bridges and photos, the group was cold and hungry. The perfect lunch spot was the café at the Leisure Pool. In this family-friendly space, they got warm food and drinks and the chance to warm up themselves. No seals were to be seen in the harbour that day but it is always worth checking.
They headed home along the same route, 36 miles in total. On the train at Longniddry, they were delighted to find their surfing friend and his bike. He had been surfing in Belhaven Bay, having taken the train to North Berwick and cycled down. Very impressive!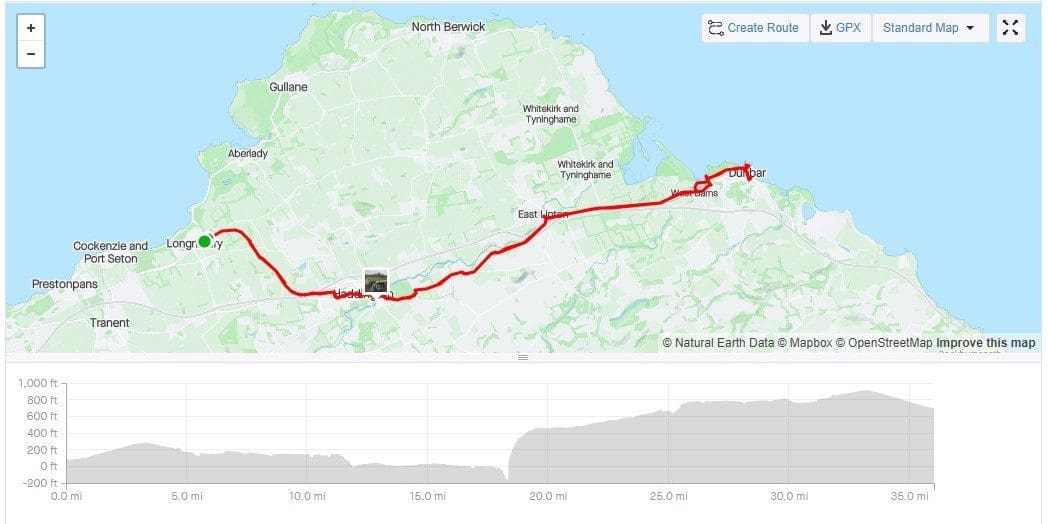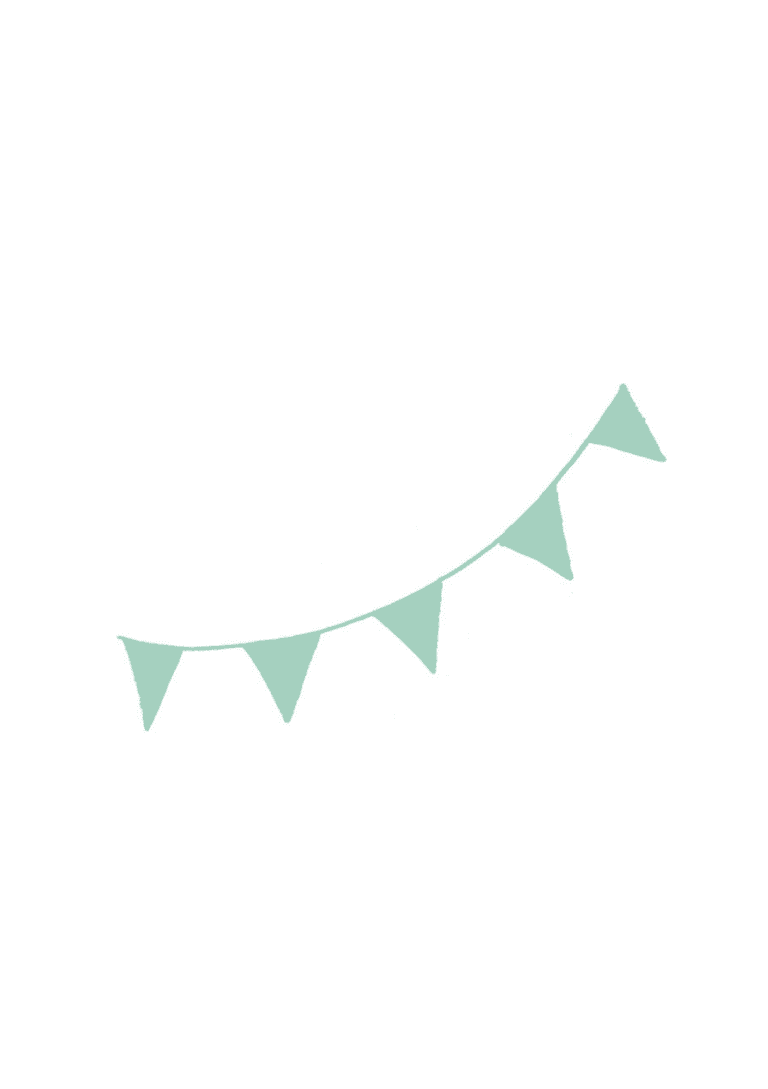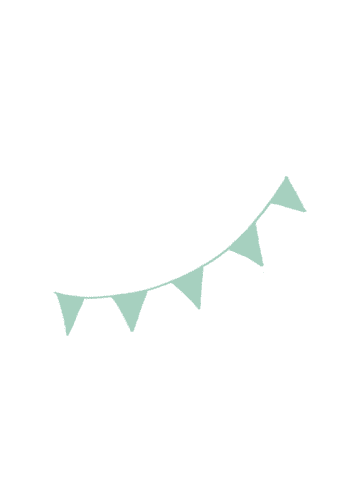 Fill your wedding day with unforgettable memories in one of Scotland's most picturesque regions.
Sink your feet into golden sand, dip your toes in the gently rolling waves, stand at a cliff top or view point – the options on our stunning coast and in our tranquil countryside are endless.
From stately homes and castles to exclusive use properties, marquees on the beach or something more unusual or quirky, East Lothian has a range of beautiful venues to choose from offering a truly magical backdrop for the perfect wedding.
Gosford House
Gosford House hosts a limited number of wedding receptions each year for an exclusive experience. The magnificent two-tier Marble Hall along with its exterior balconies with stunning views provide a jaw-dropping set for a wedding ceremony. The Dining Rom seats up to 100 guests, the adjoining Octagon Room a further 48 guests in equally wonderful surroundings. For bigger celebrations, a marquee can be erected on the rear lawn.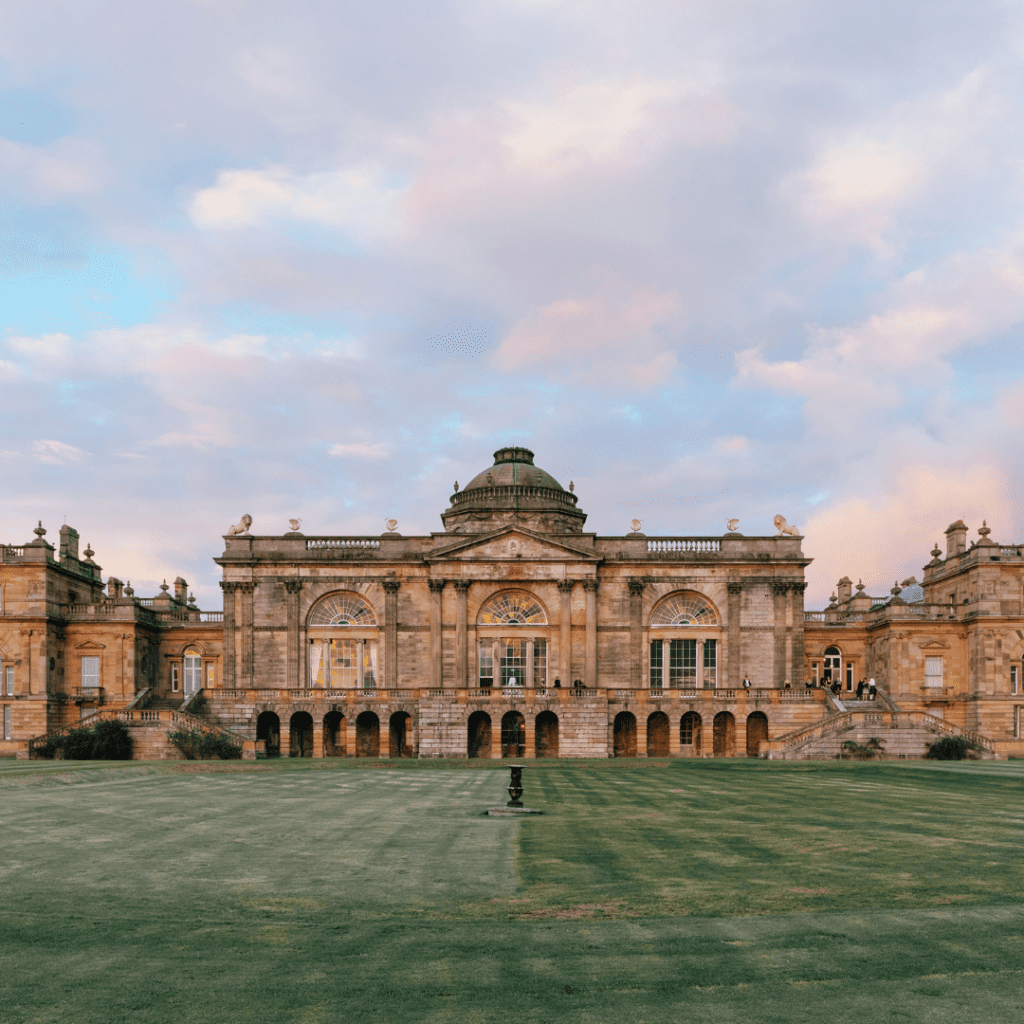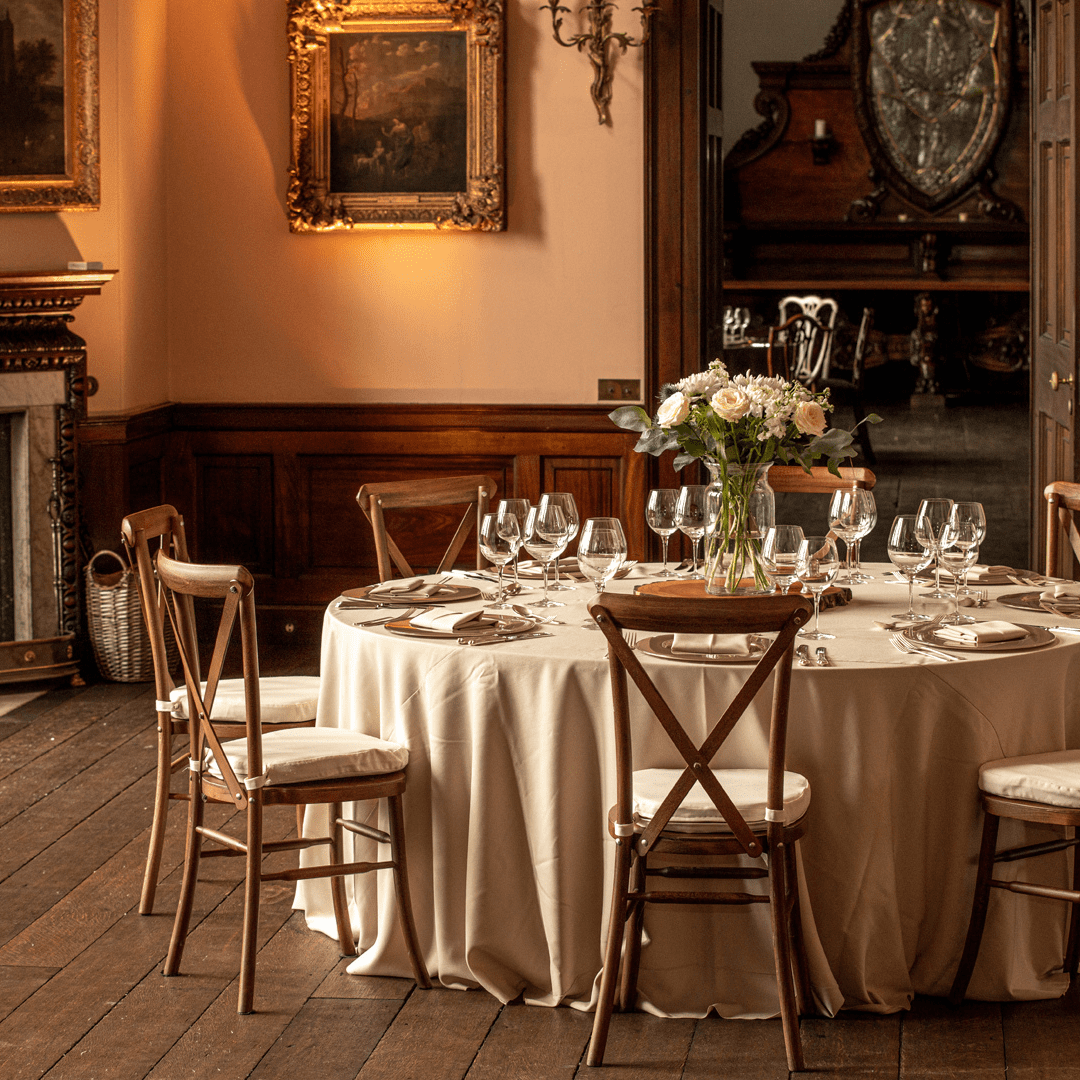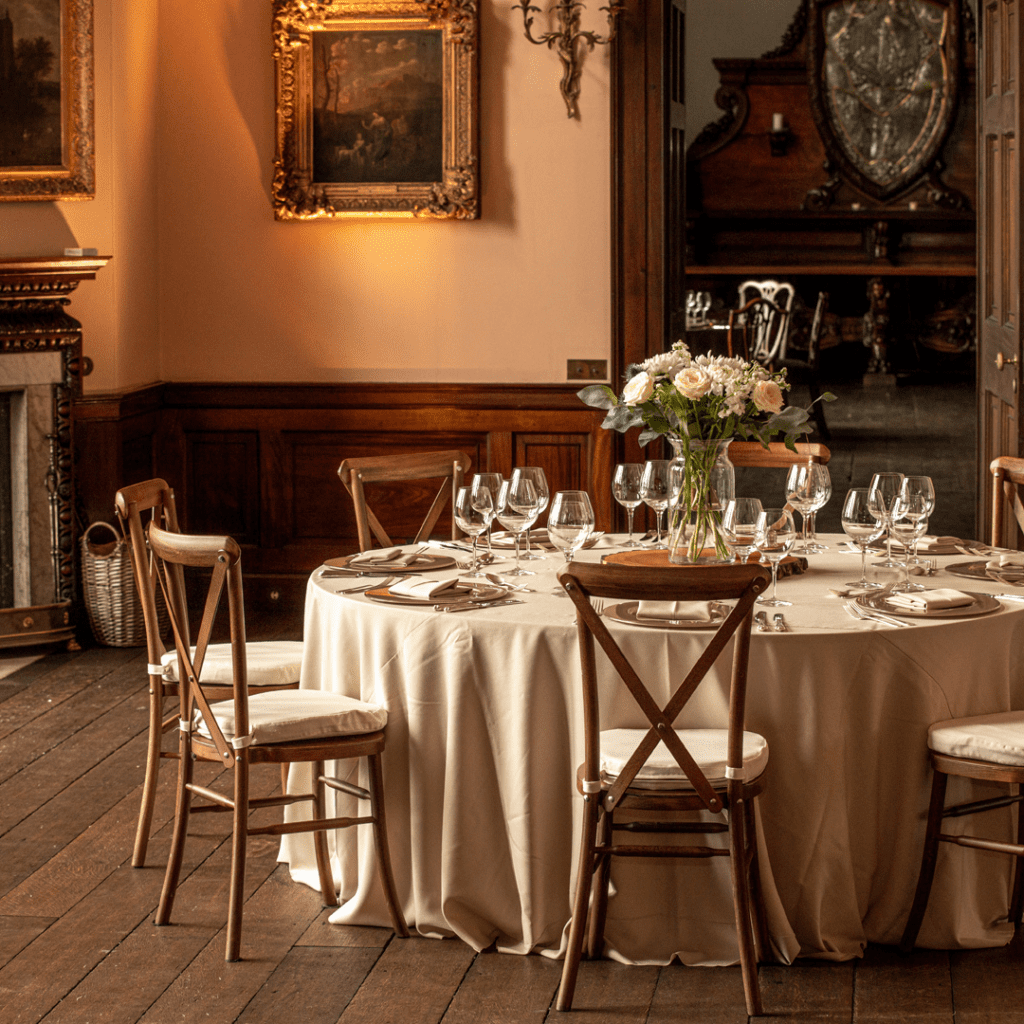 Yester Estate
Available exclusively for special weddings and events, the 15,000 sqm Georgian Walled Gardens at Yester Estate make for a glorious backdrop to a wedding, accommodating from 25 to 1,000 plus guests.
Through a second set of gates, the smaller 'White Garden' can be found. A third of the size at 5,000 sqm and brimming in season with only white flowers. This romantic space can be used for a reception, guest 'glamping site' or a more intimate wedding setting.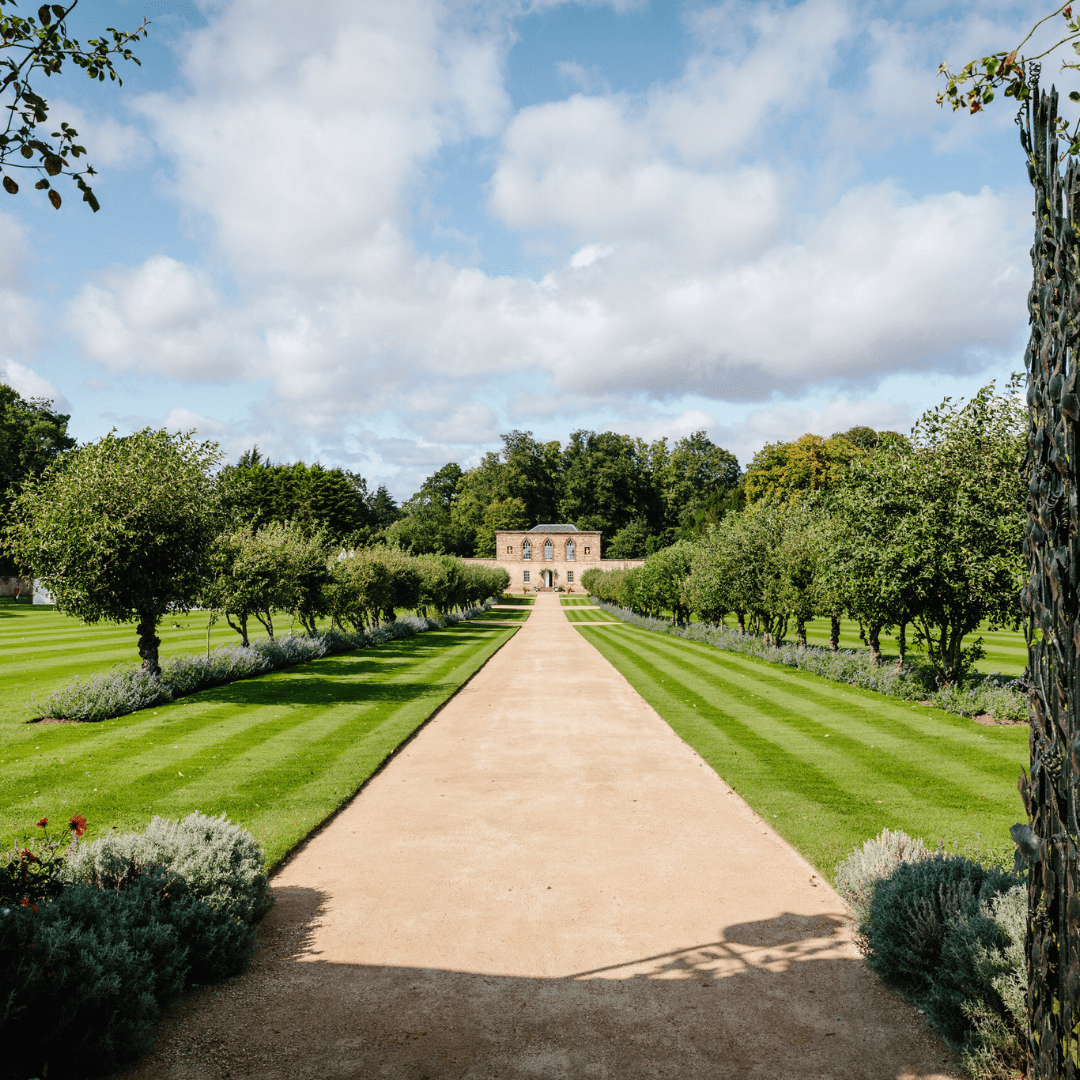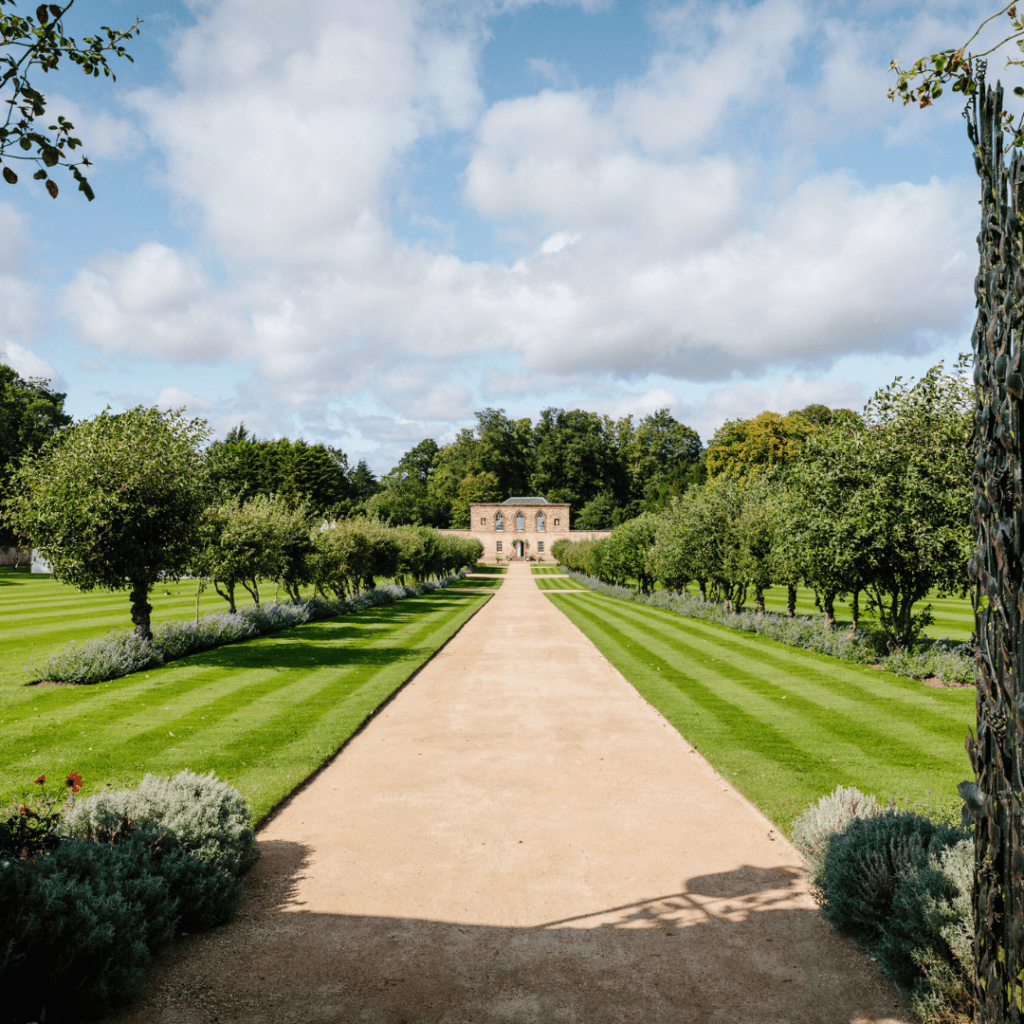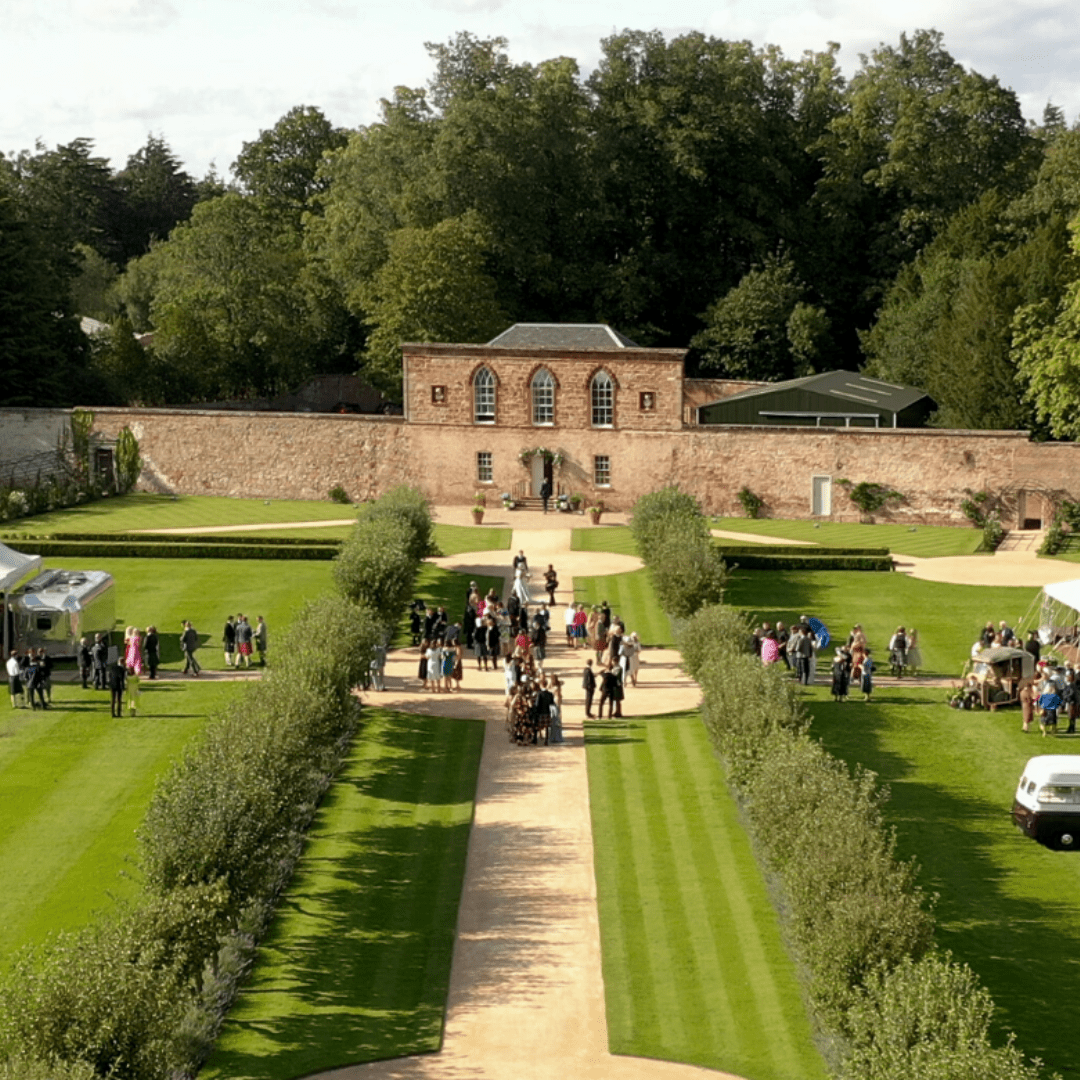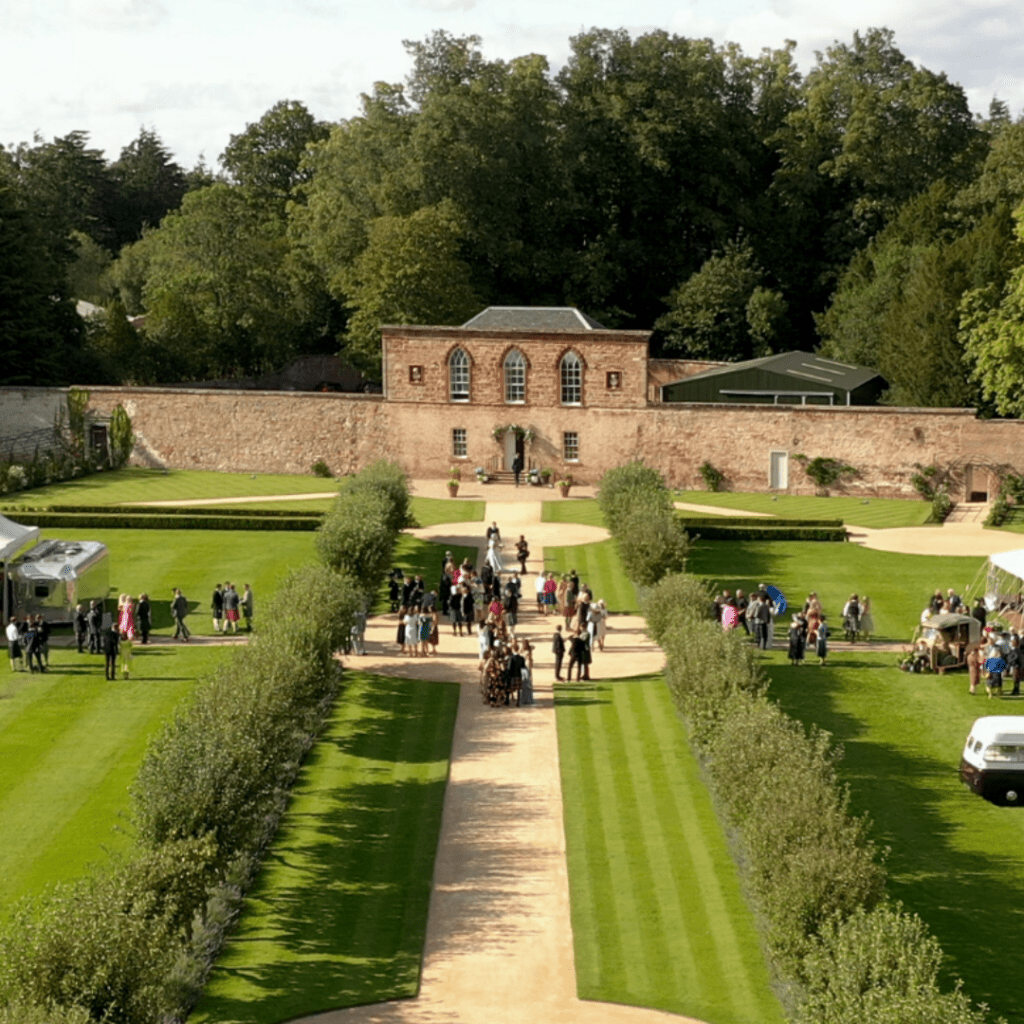 Whitekirk Hill
Set within 140 acres of mixed landscape, including woodland, ponds and grassy meadows. The venue can host up to 150 guests and boasts incredible views across the fields to Tantallon Castle, the Bass Rock and North Berwick Law. Nine luxury lodges sleeping up to 53 people, and an award-winning spa, make this a first-class one-stop wedding shop.
Eskmills
Located in the heart of Musselburgh on the banks of the River Esk. With its 300 guest capacity and beautifully manicured gardens, Eskmills offers a fairy-light wedding vibe and the 19th century former mill has been restored to preserve its original charm and character while incorporating modern amenities for a comfortable and enjoyable experience.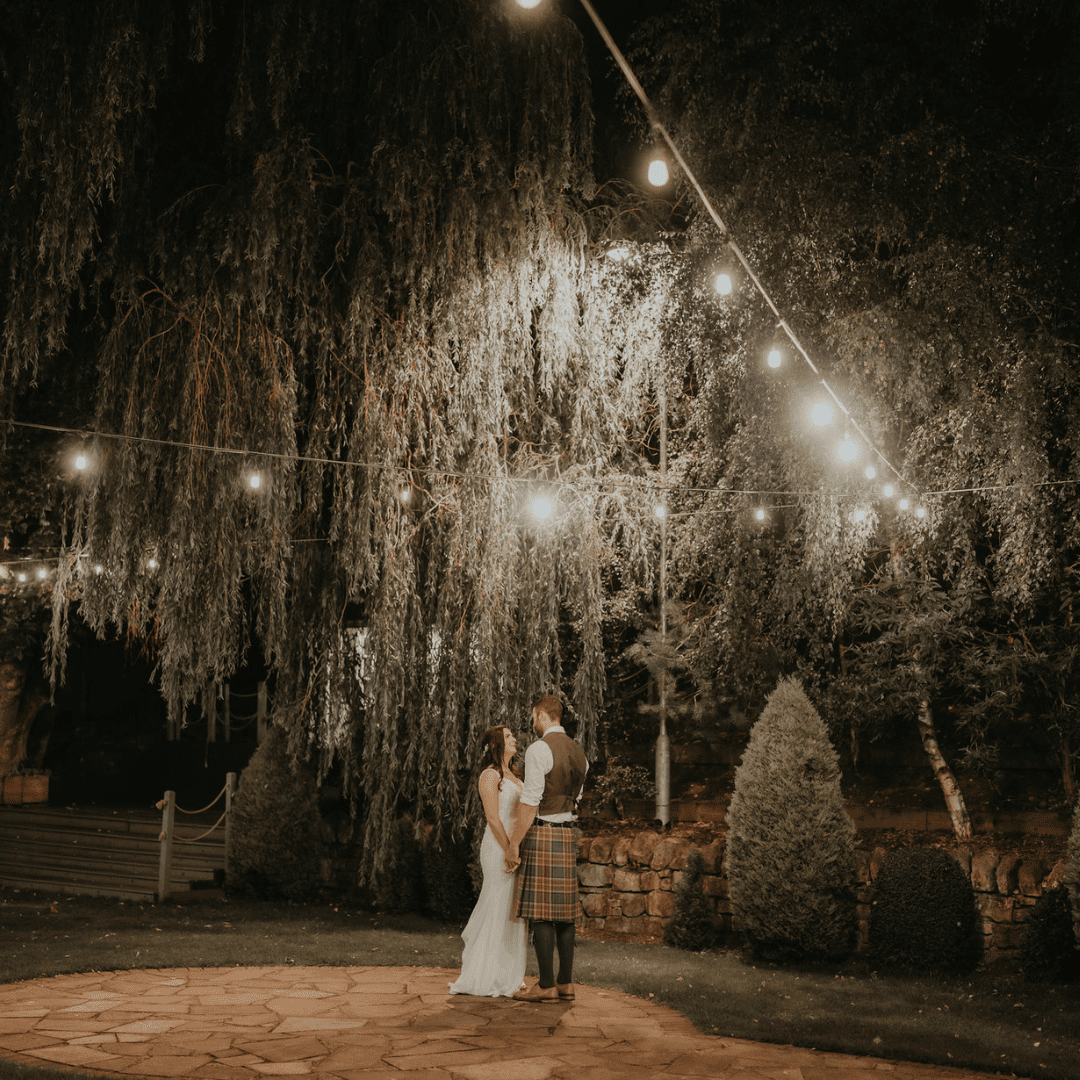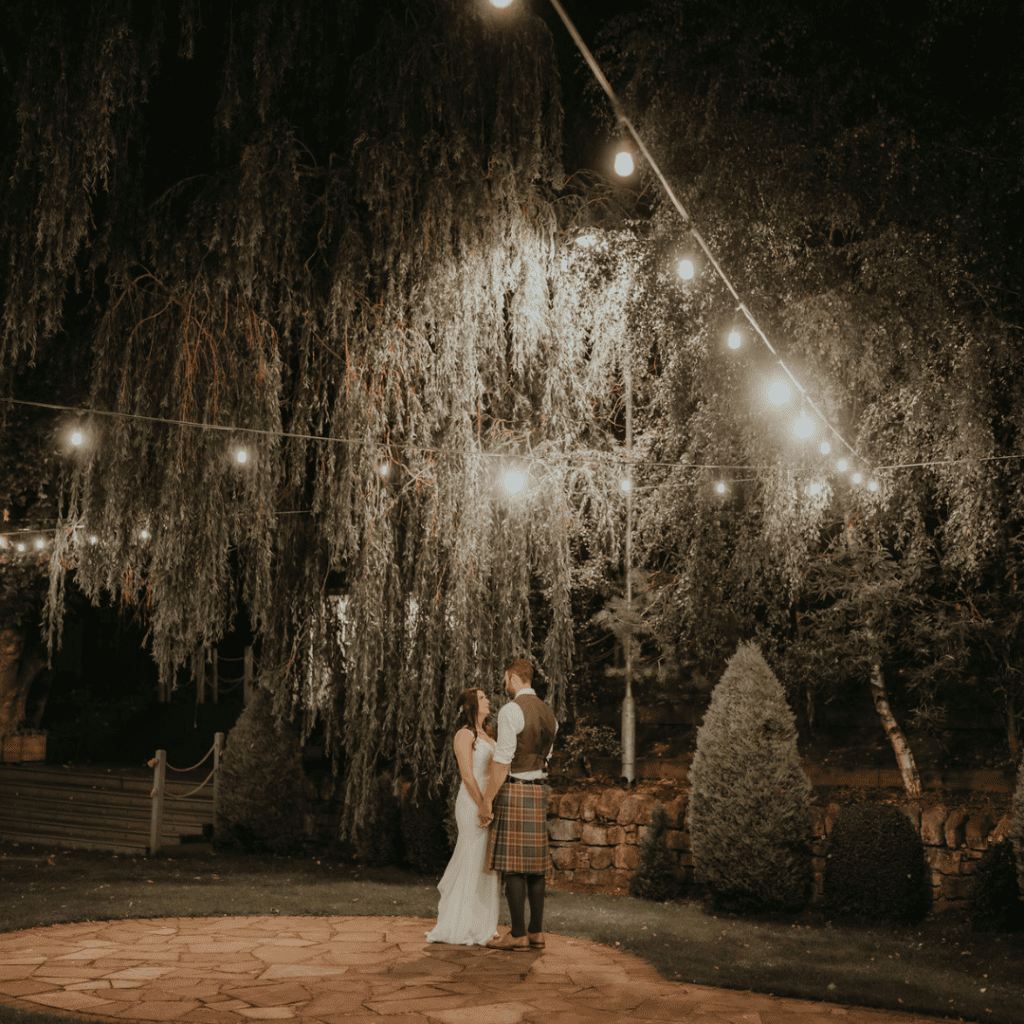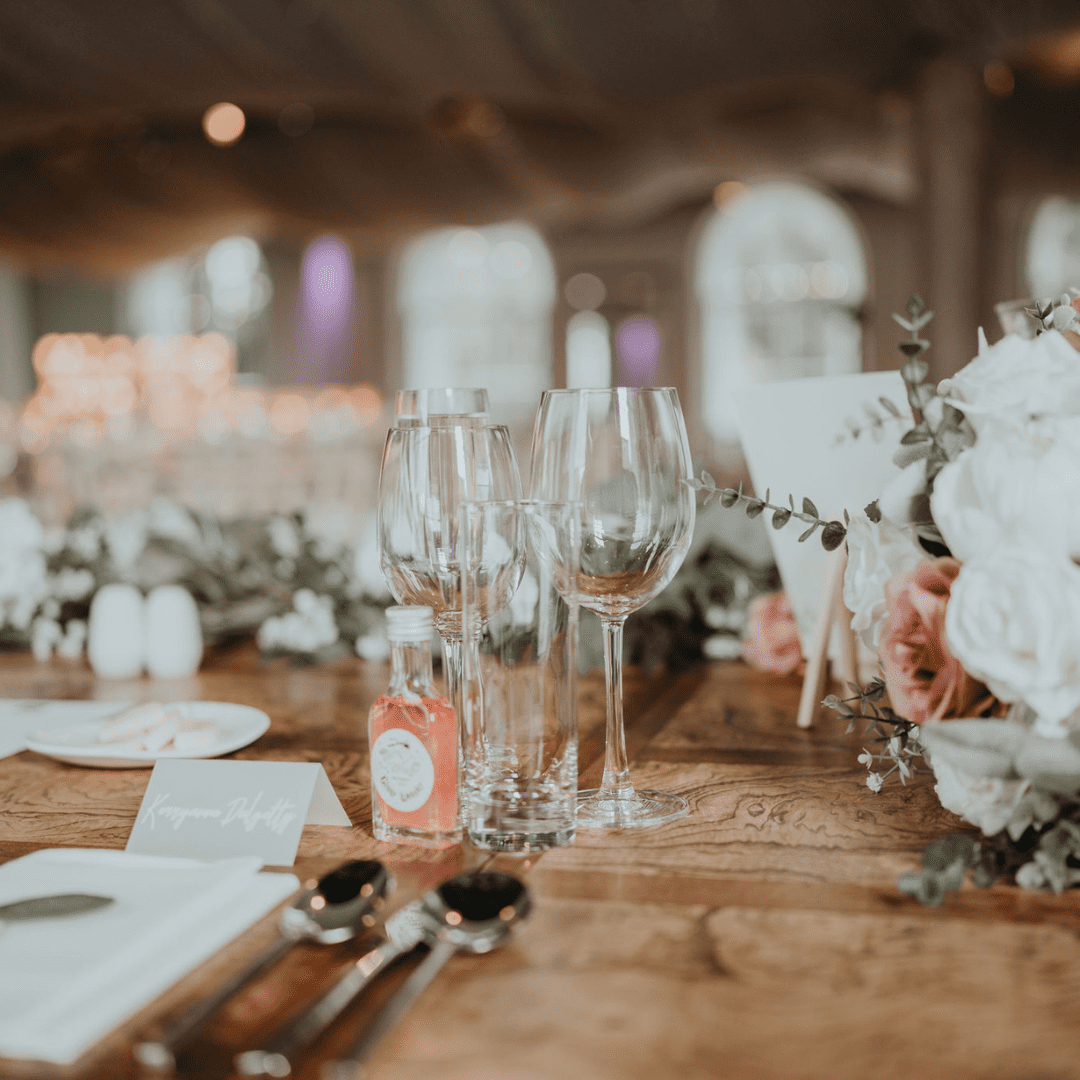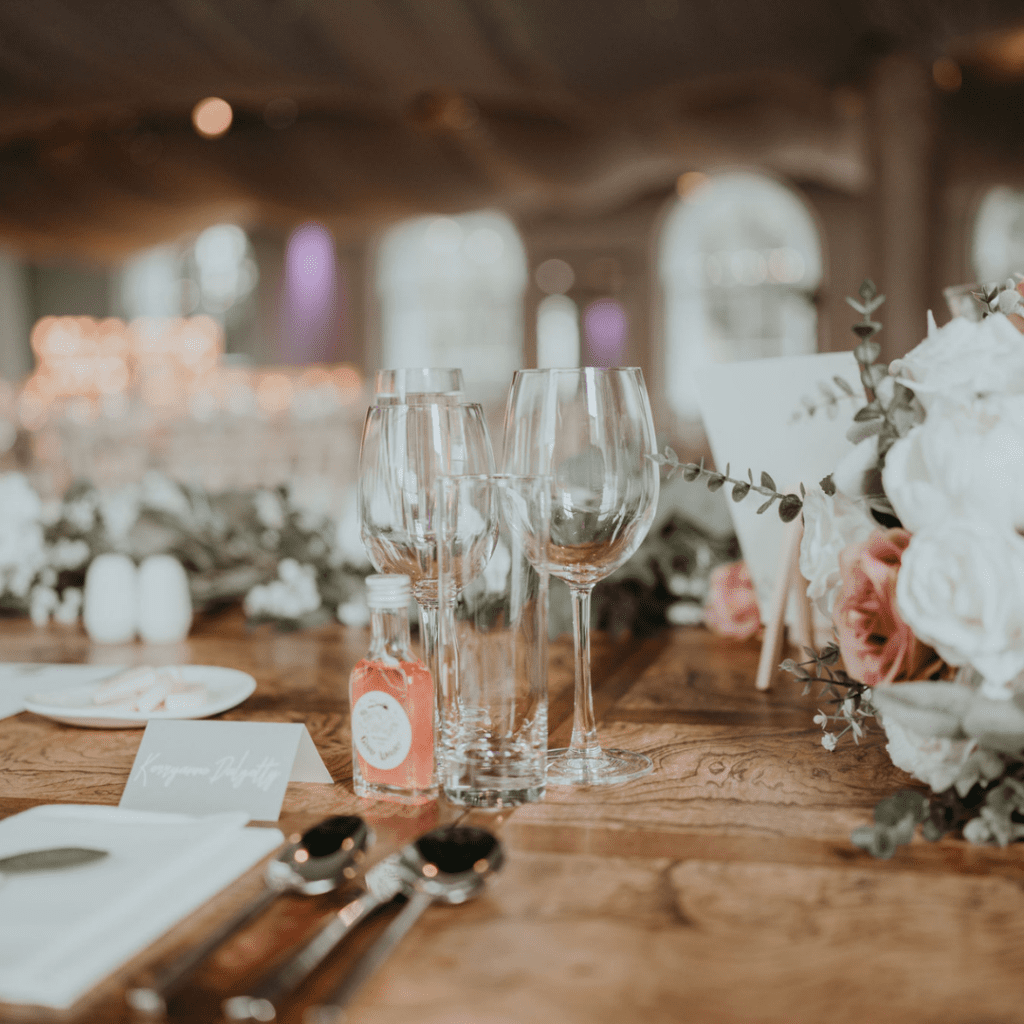 Colstoun House
Located near Haddington, Colstoun House is Scotland's oldest family home. Set in ancient woodland and steeped in history, the venue can accommodate 150 guests for wedding receptions in the Coach House and 100 guests in the historic drawing room. Wedding ceremonies can be held all over the parkland and in the walled garden. The house has 10 uniquely named and decorated bedrooms providing accommodation for up to 20 guests.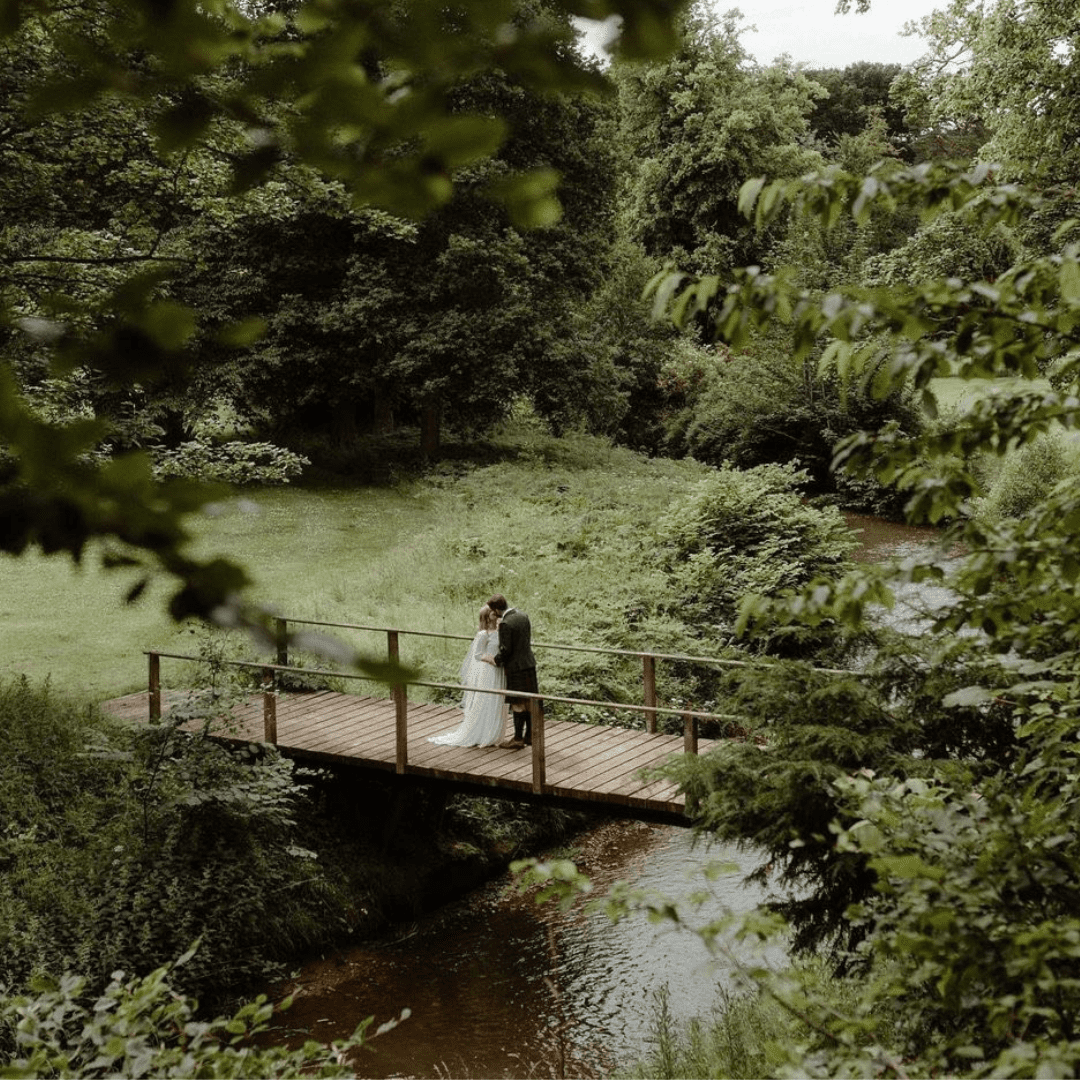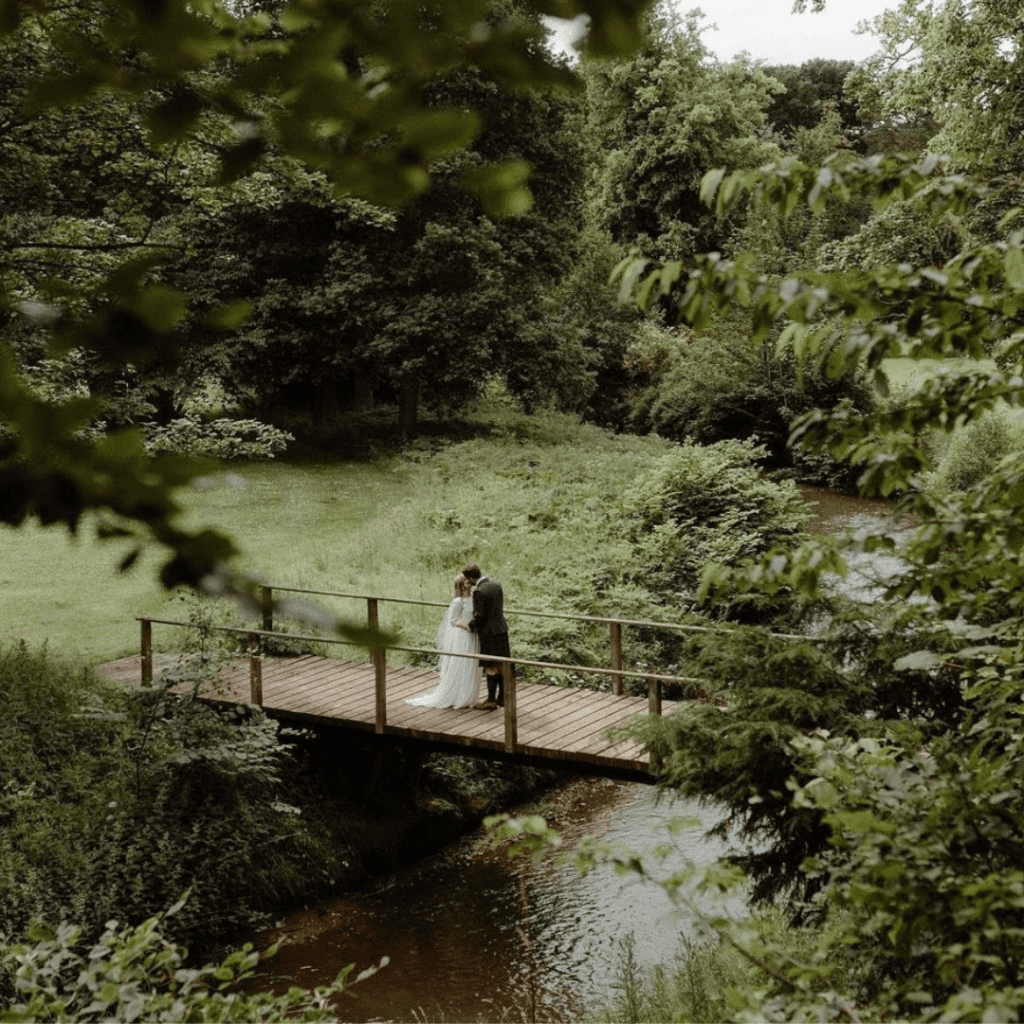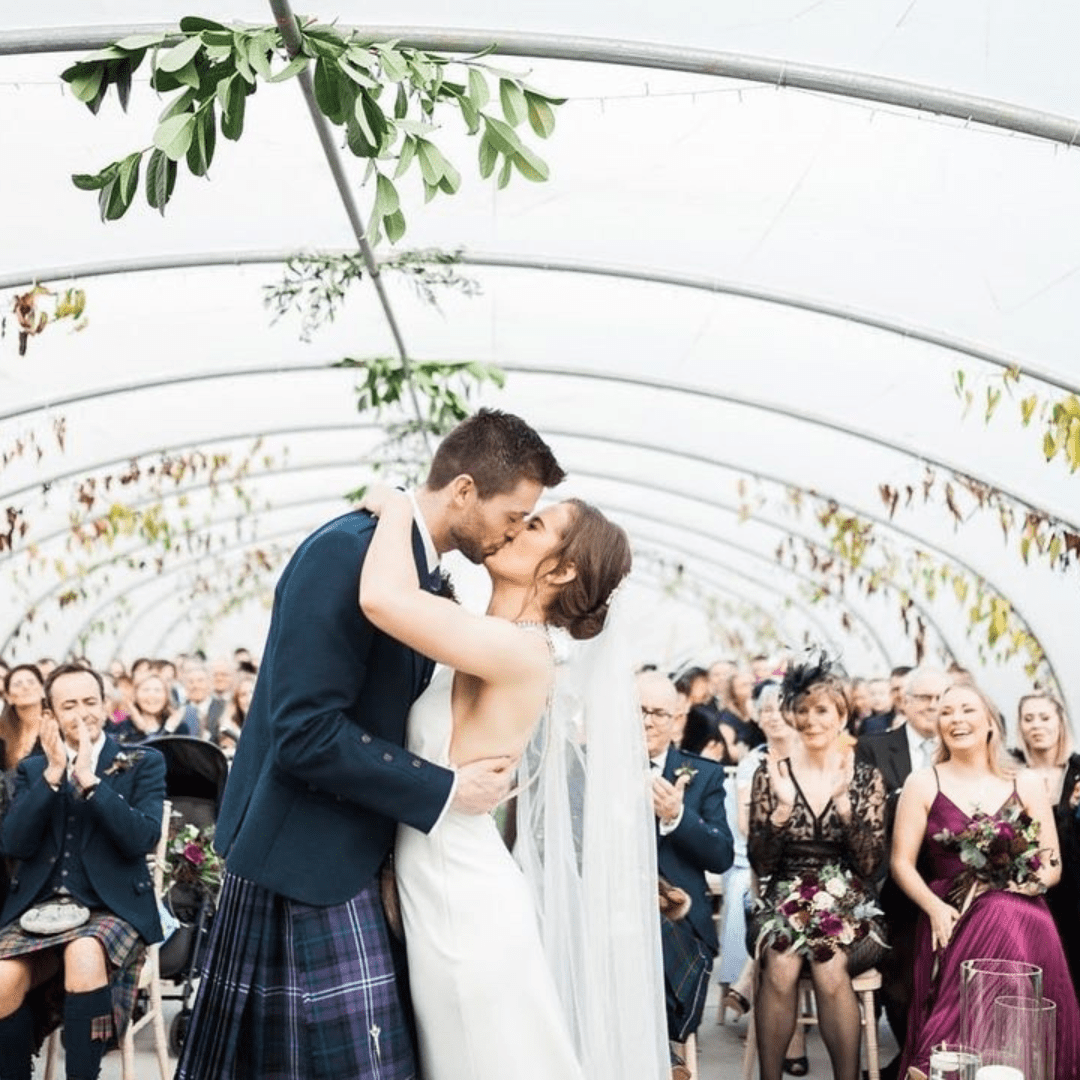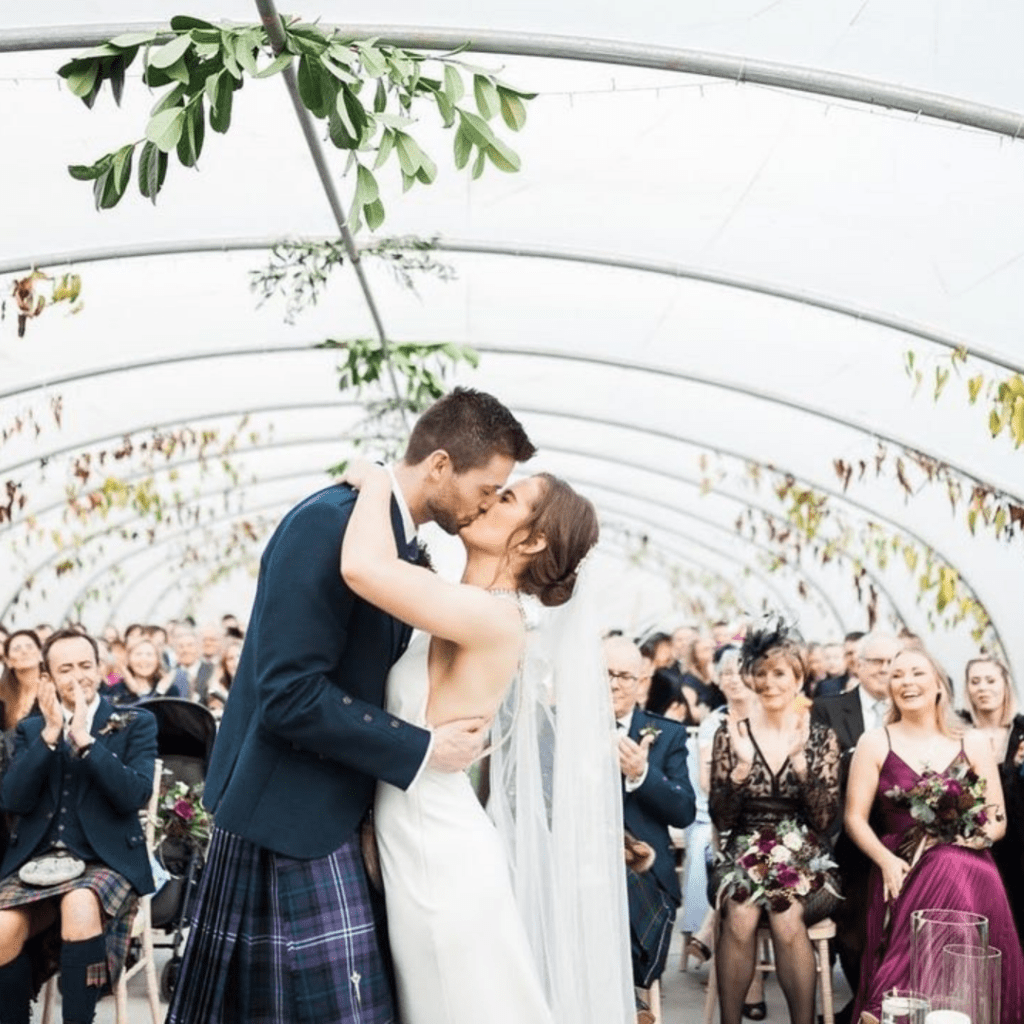 John Muir Tipis
Nestled by the woods on a coastal farm, fringed by the John Muir Country Park, this very special place is brimming with bohemian charm. The four tipis with rustic tables and benches can take up to 150 people, fairy lights and fire pits add to the ambience and the local alpacas bring the wow!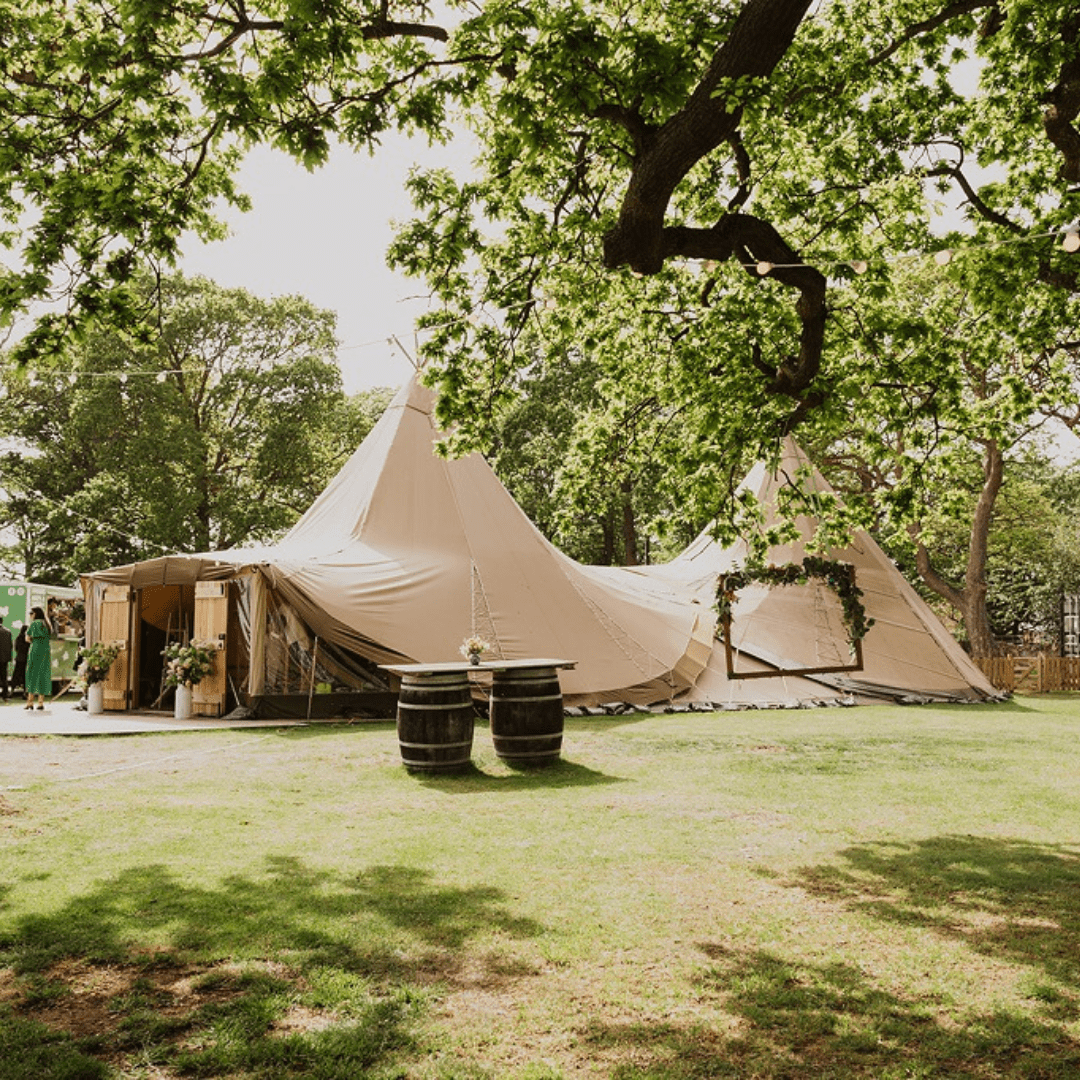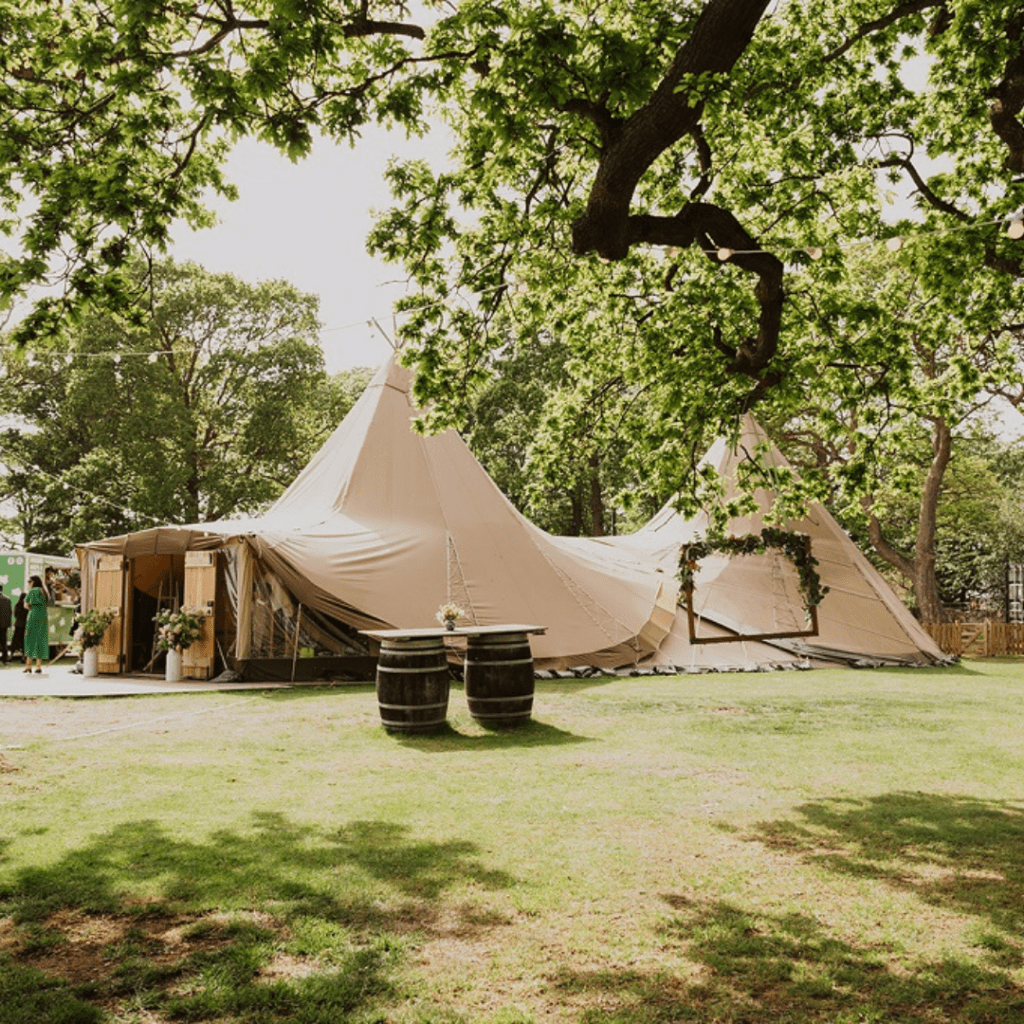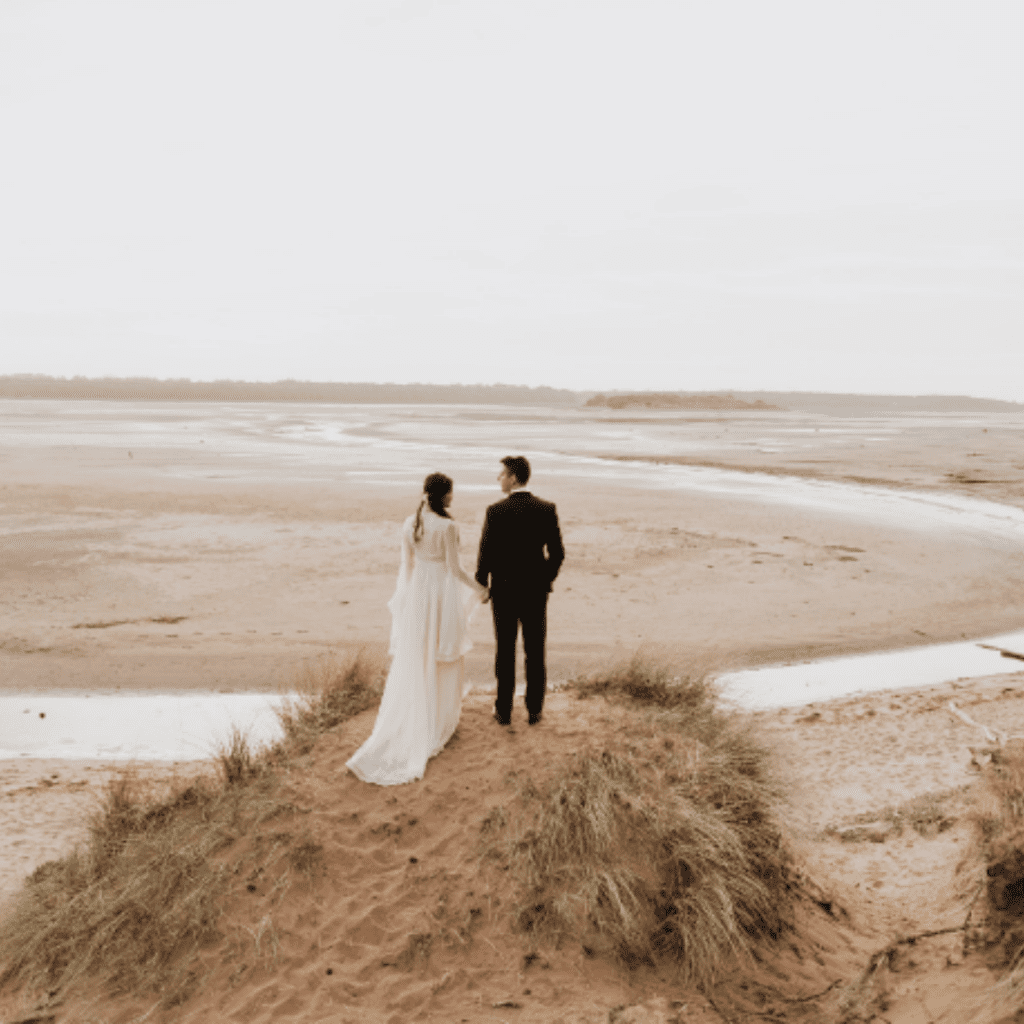 The Mart
A former auction Mart building which one stood in the centre of the historic East Linton, this incredibly striking hexagonal timber building dates back to 1850 and is the last structure of its kind remaining in Scotland. Used as a film location in Outlander, The Mart is truly one-of-a-kind venue that can accommodate up to 100 people seated.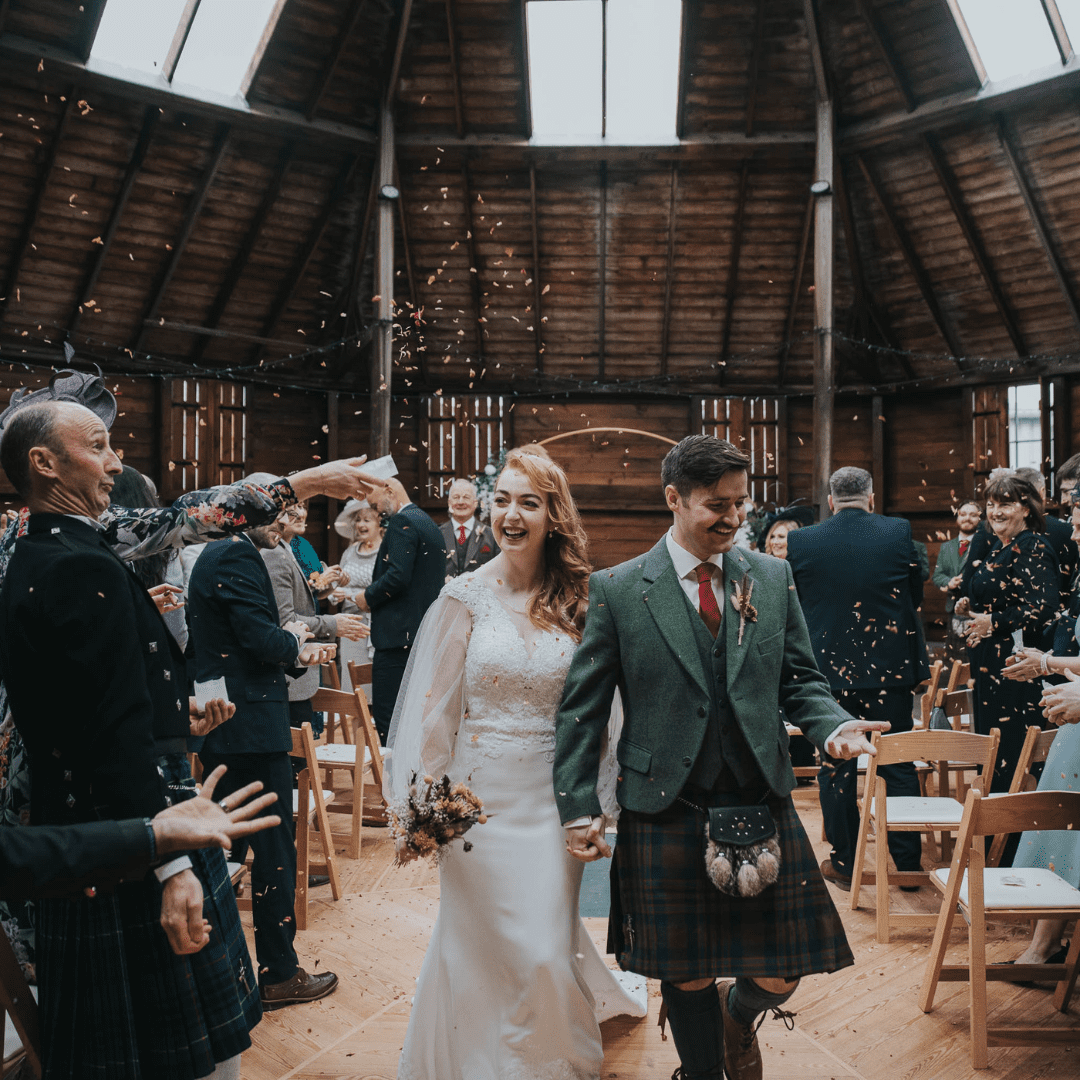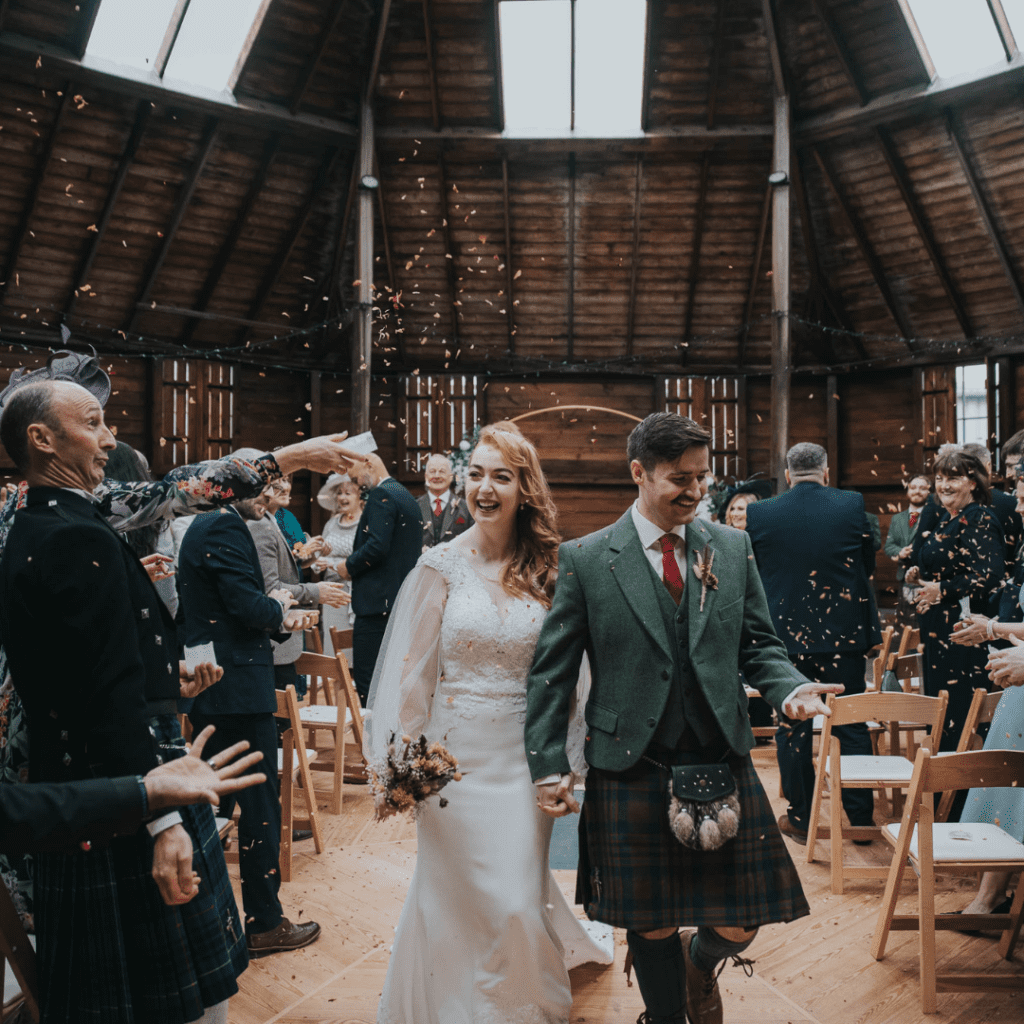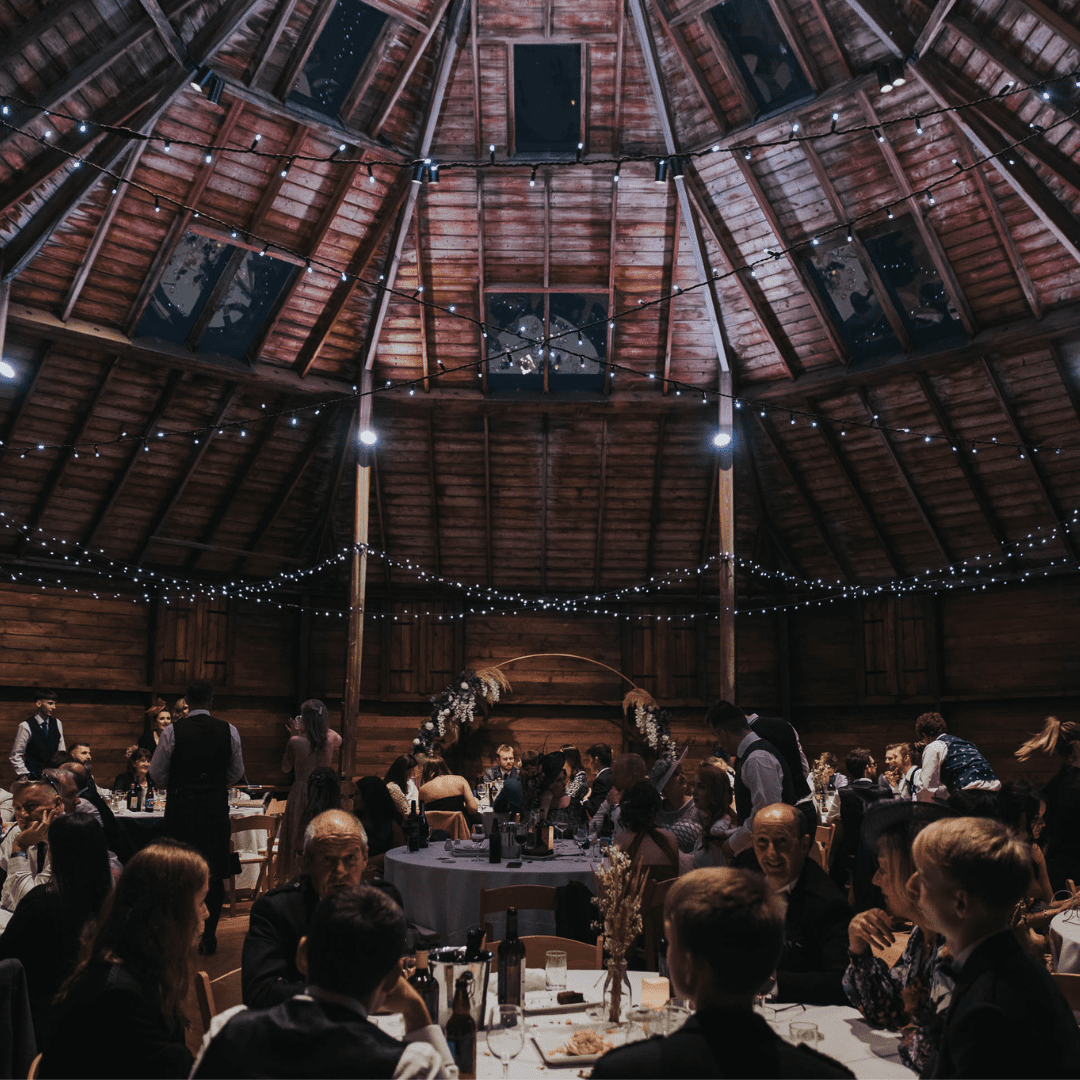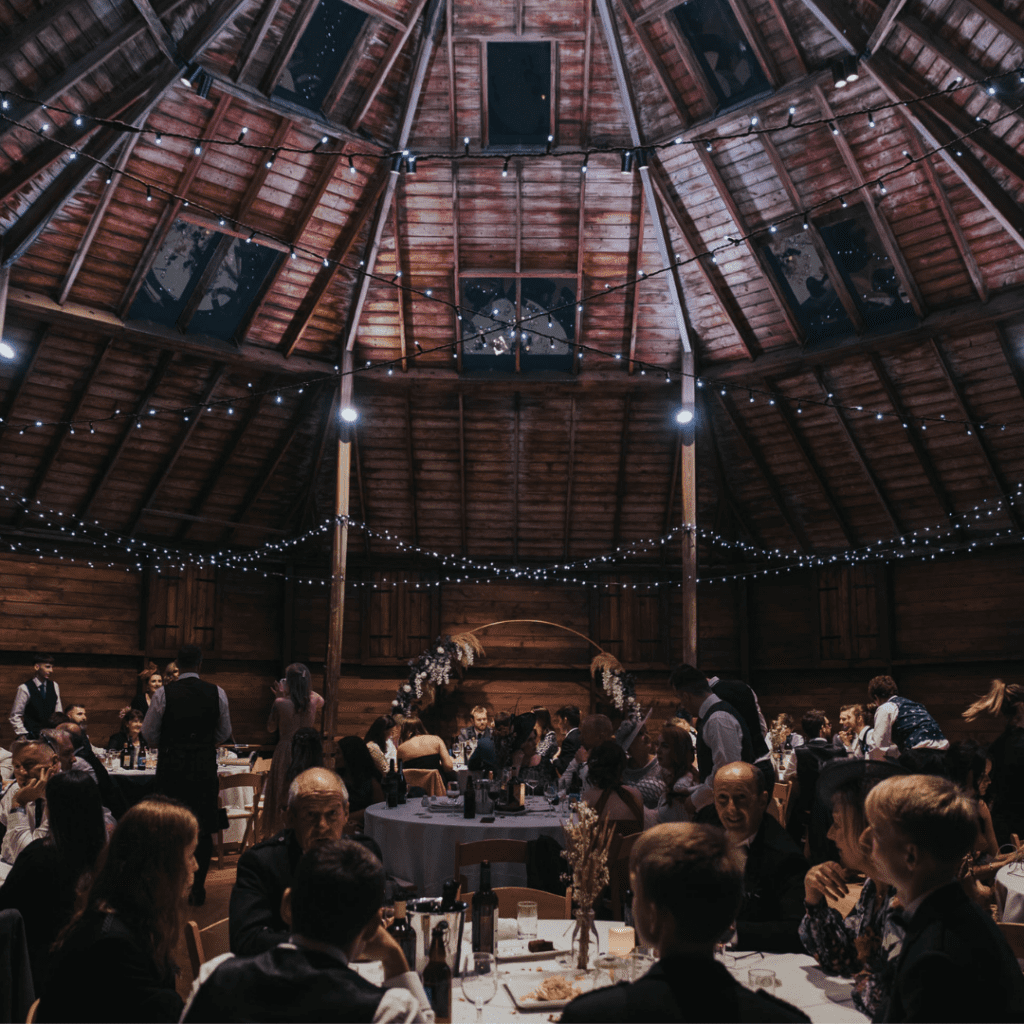 Ravensheugh Log Cabin
Perched on a stunning clifftop beside the woods, high above the beach, the cabin was built in the 1960s by the 12th Earl of Haddington to remind his beloved wife of her native Canada. The panoramic views over Ravensheugh Beach to the Bass Rock, Isle of May and Firth of Forth are sublime.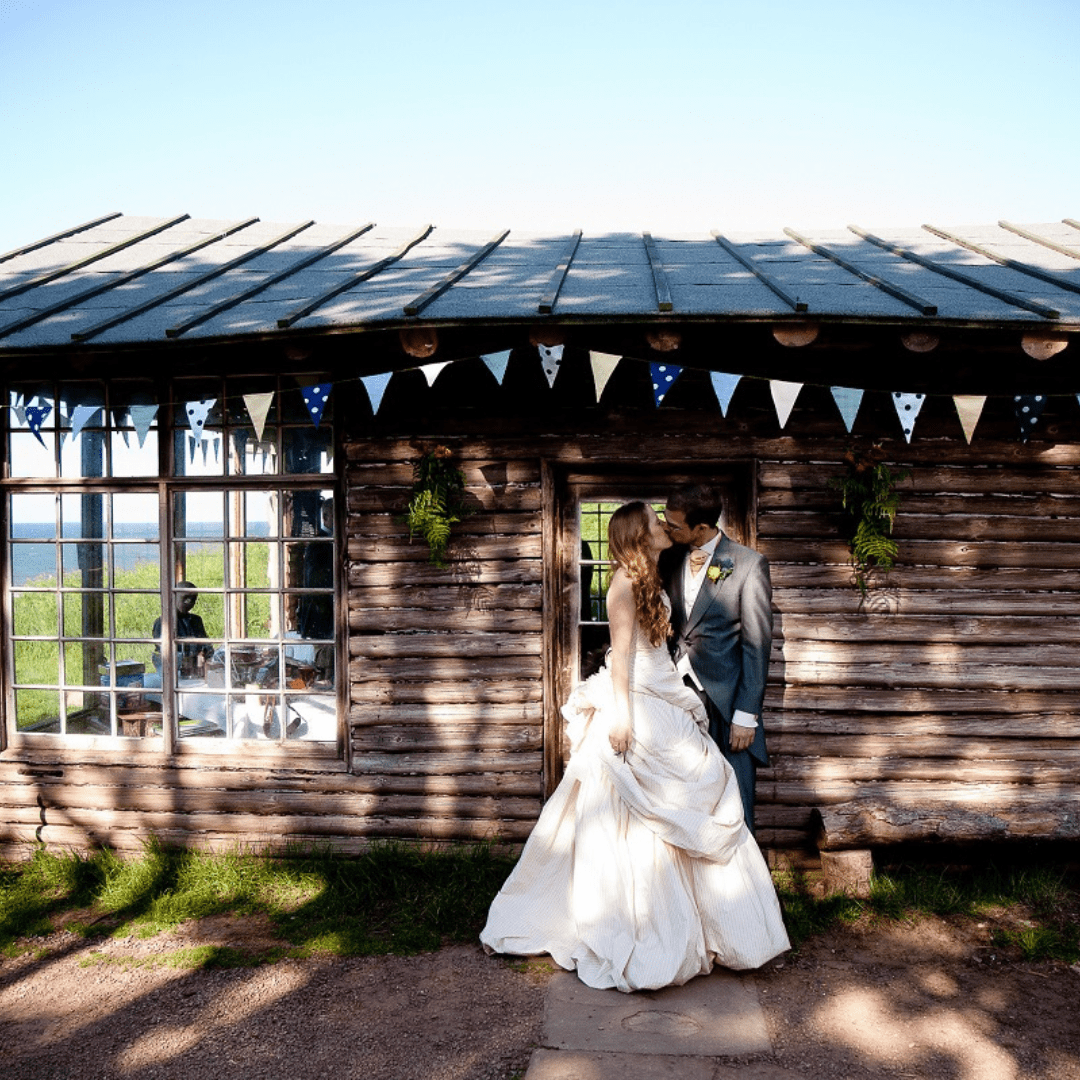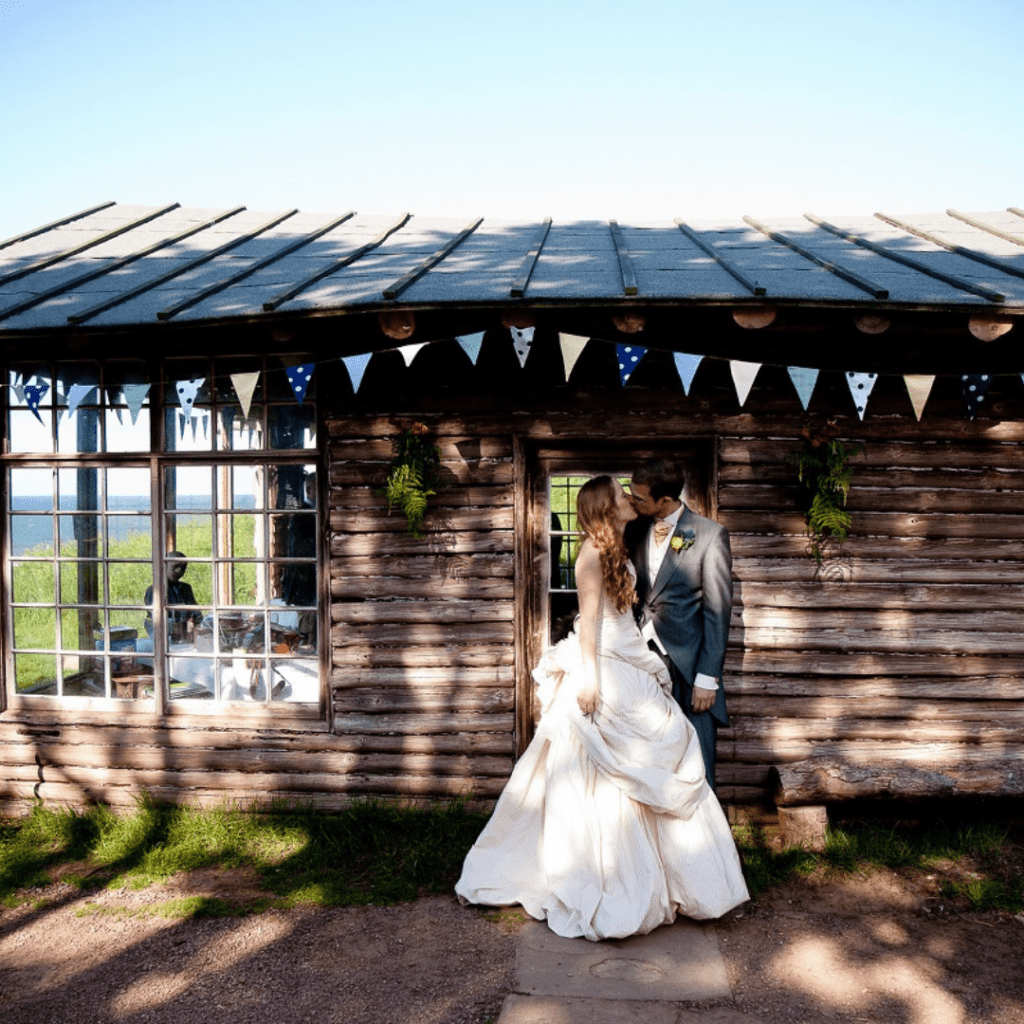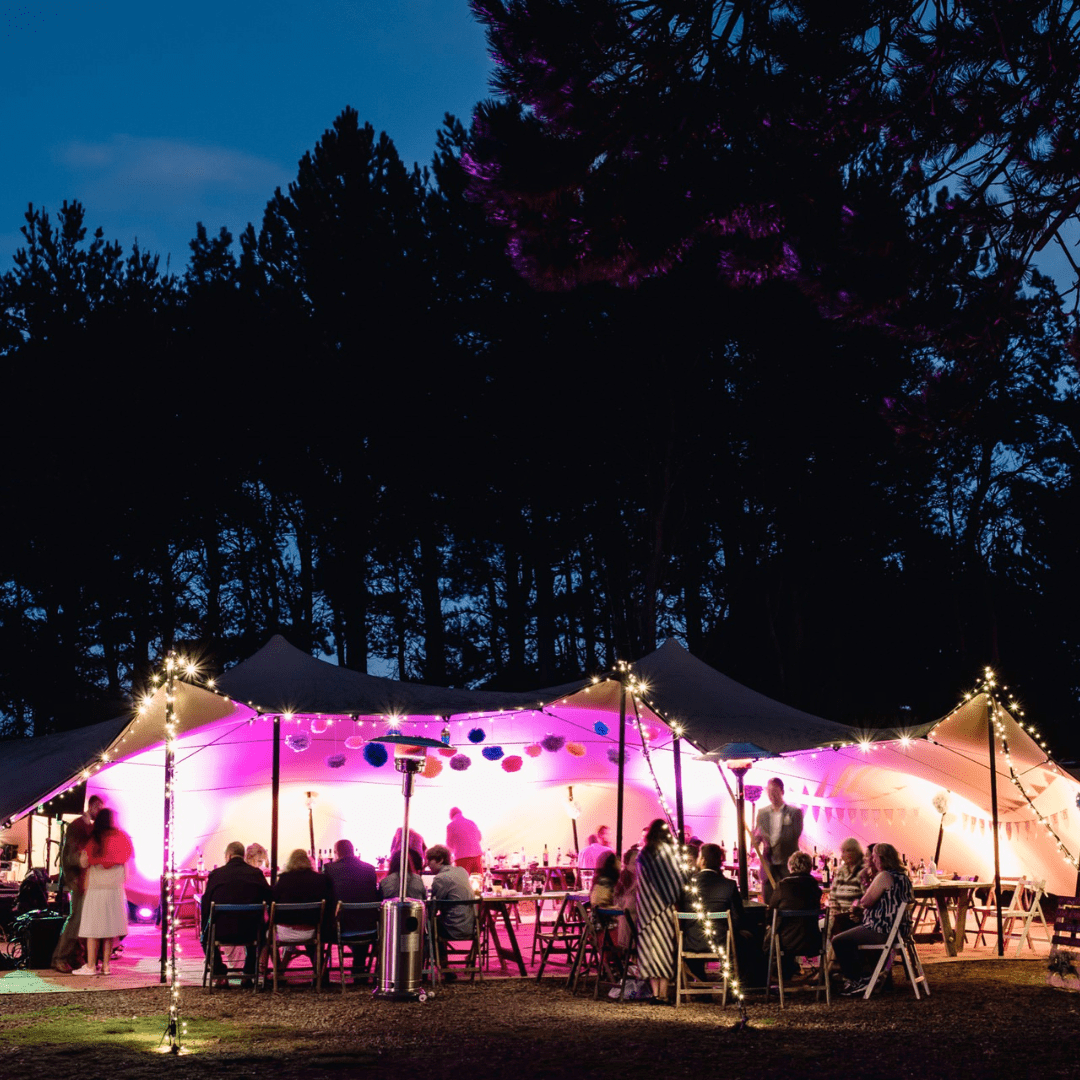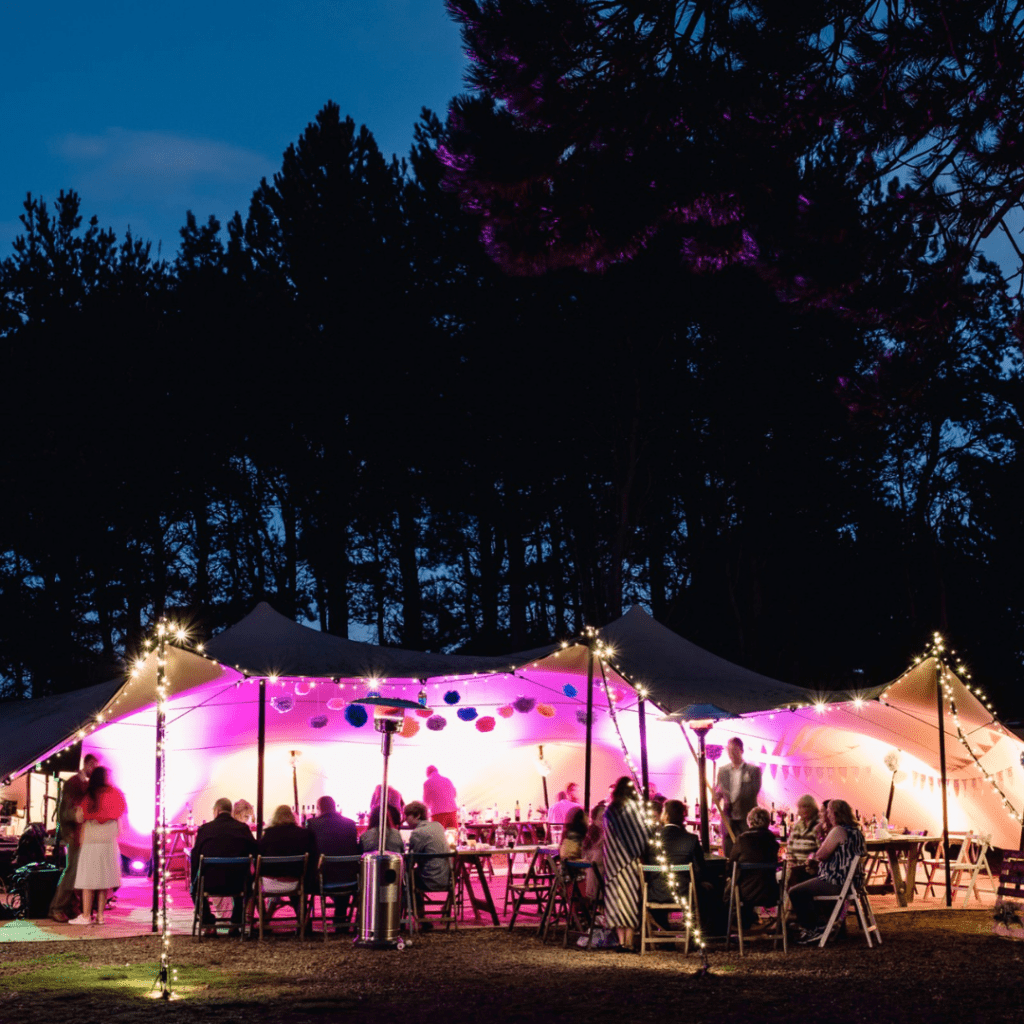 The Harbour Chapel
Situated on the road down to Dunbar's harbour, the Harbour Chapel is the oldest Wesleyan Chapel in Scotland dating back to 1764. Beautifully restored with a contemporary twist, the magnificent stained-glass windows originate from St. Giles Cathedral in Edinburgh. This truly unique and atmospheric space can hold up to 80 for a reception and 120 for evening celebrations.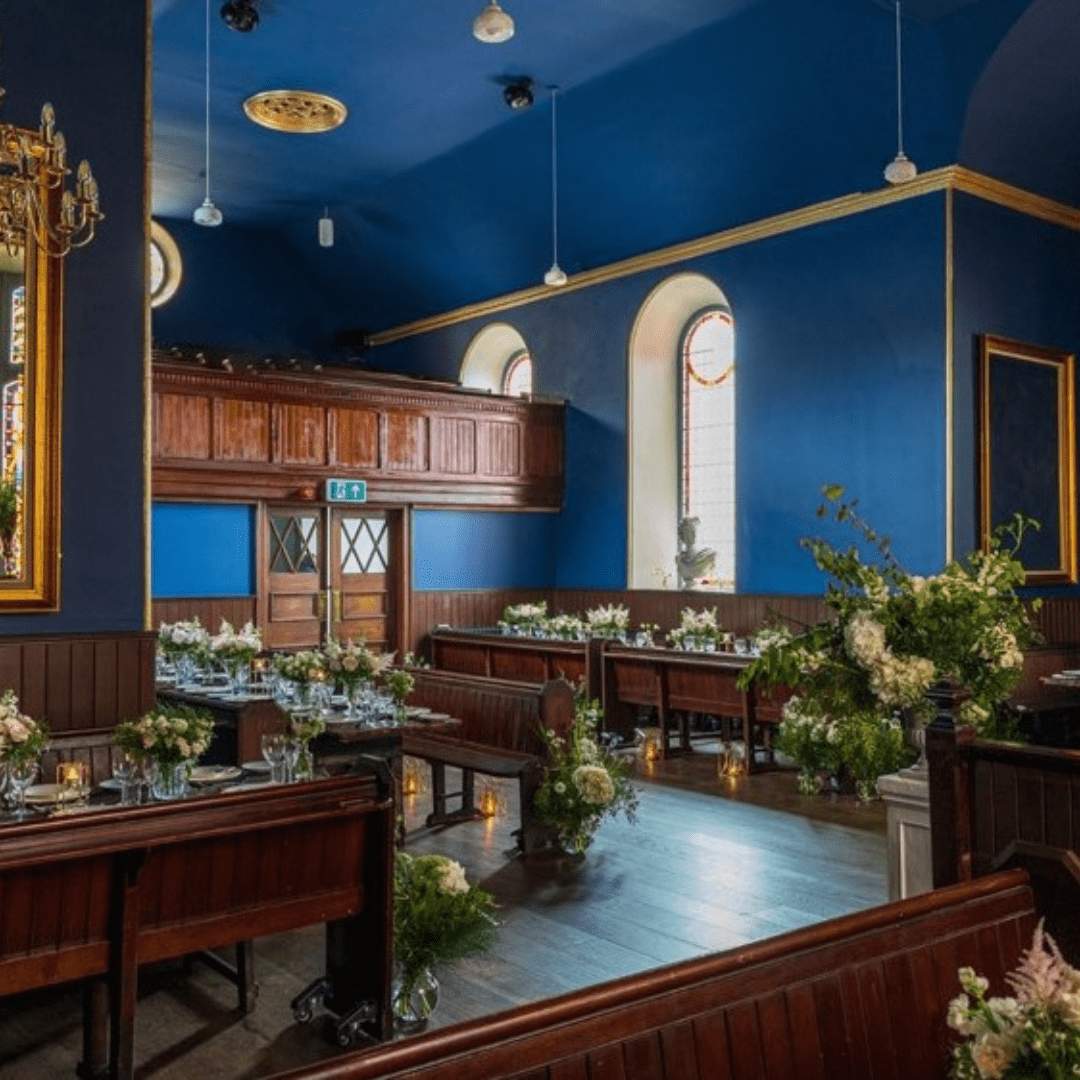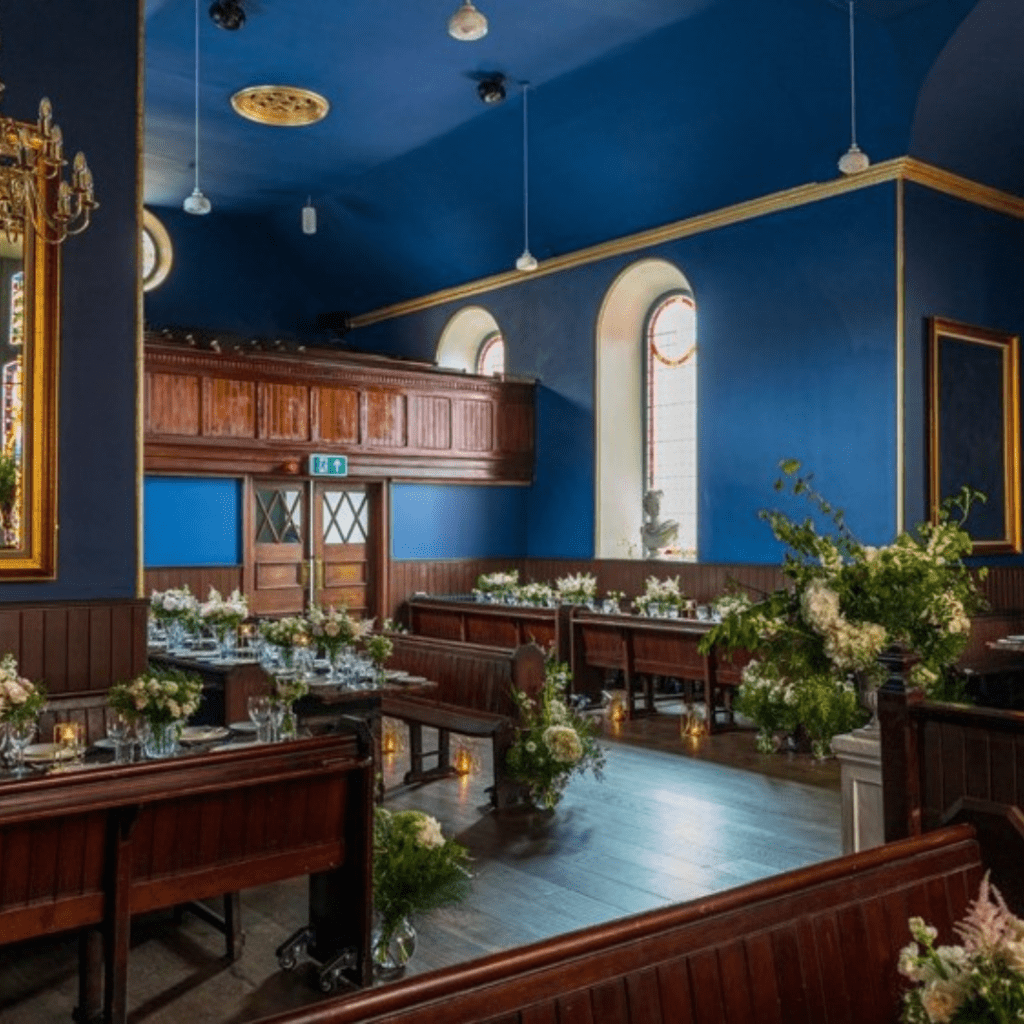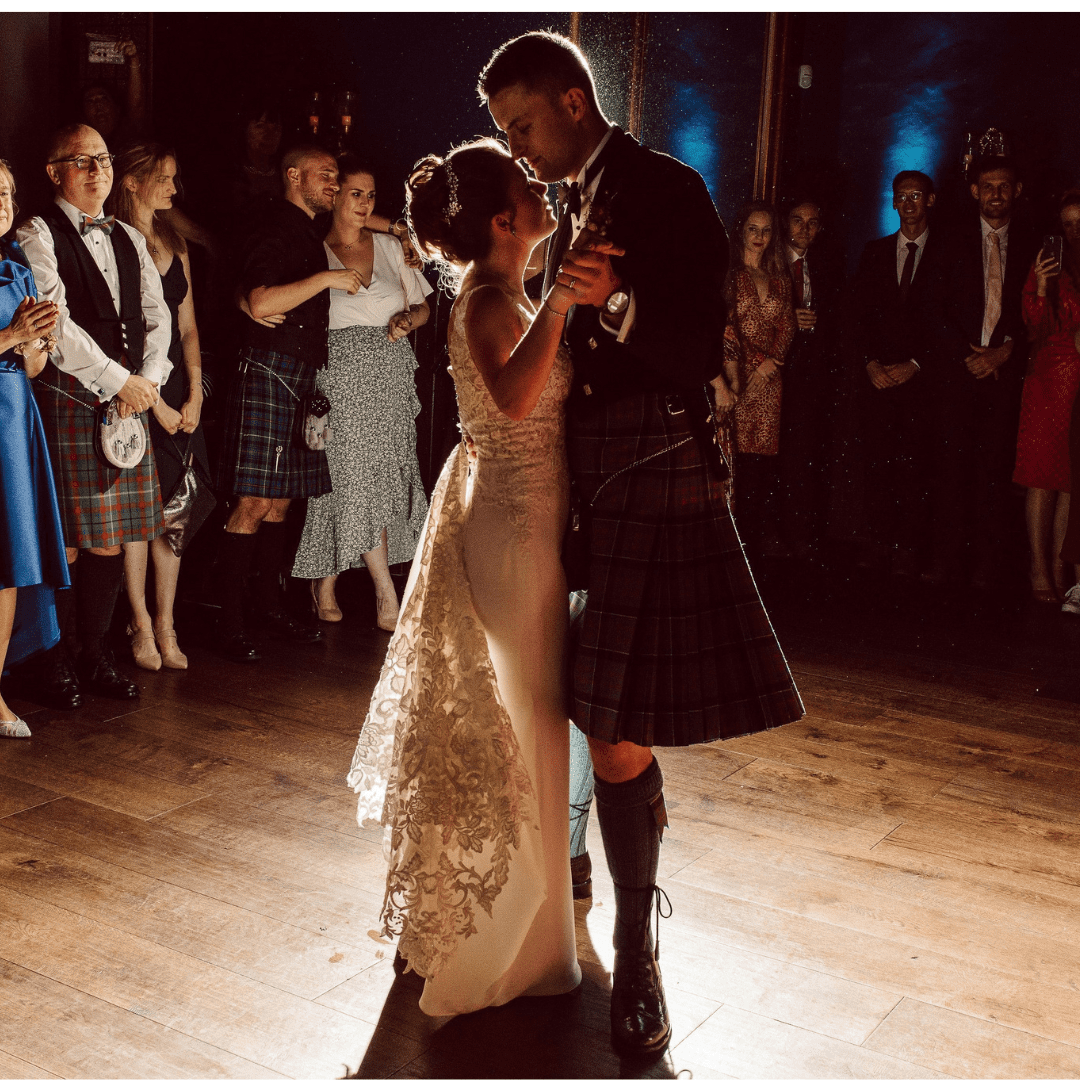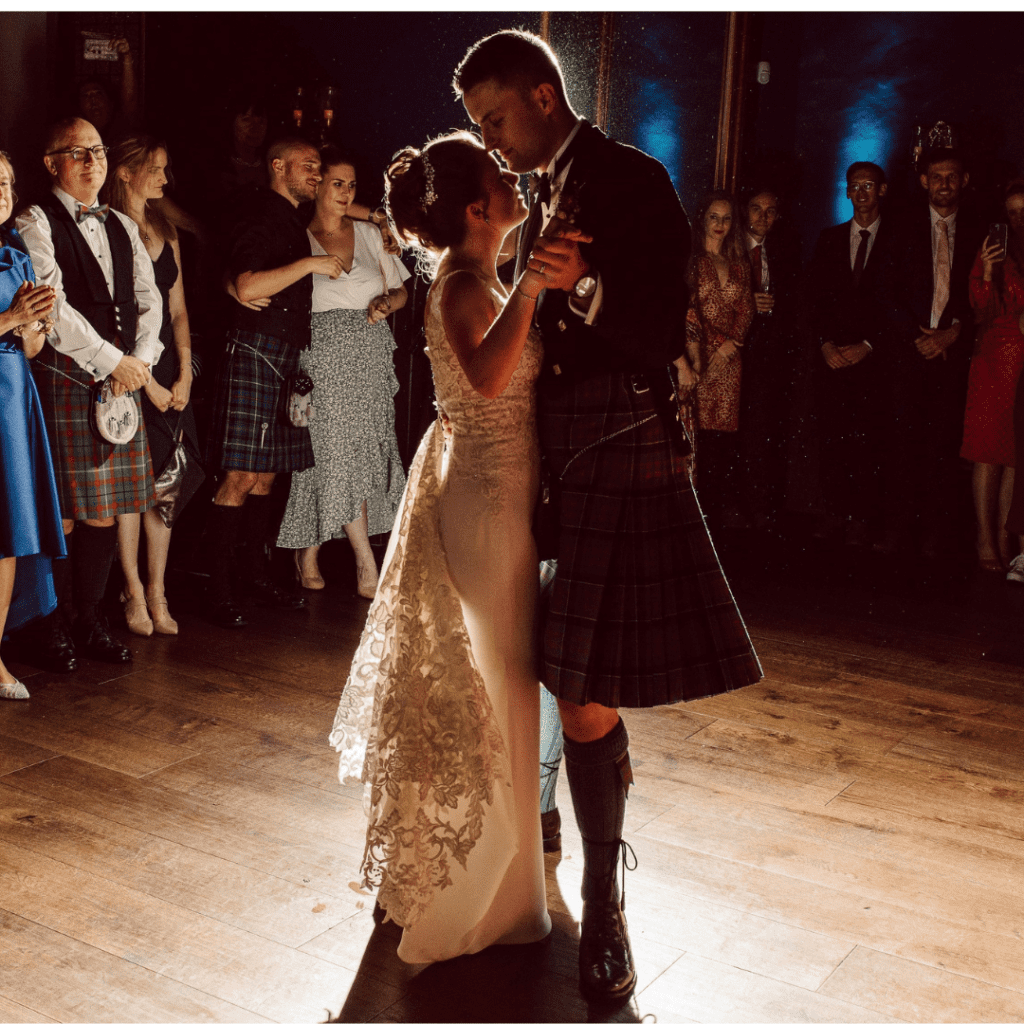 The Seton Garden
The Seton Garden has been in the Bathgate family for five generations, originally a prosperous market garden, cultivating soft fruits and vegetables until recently establishing itself as an exclusive-use marquee venue. Located next to the stunning Seton Collegiate Church, this walled garden is a veritable black canvas when it comes to staging your big day.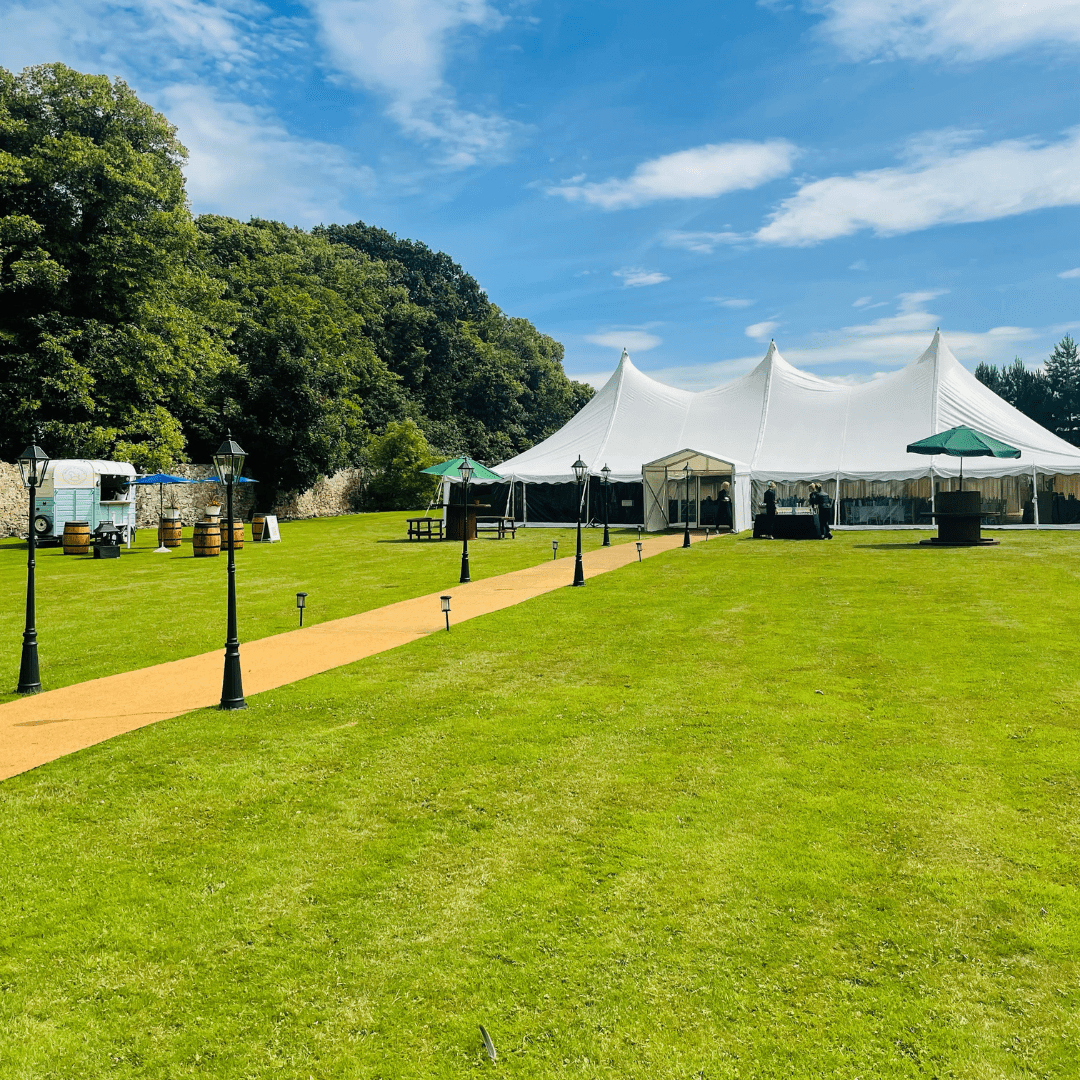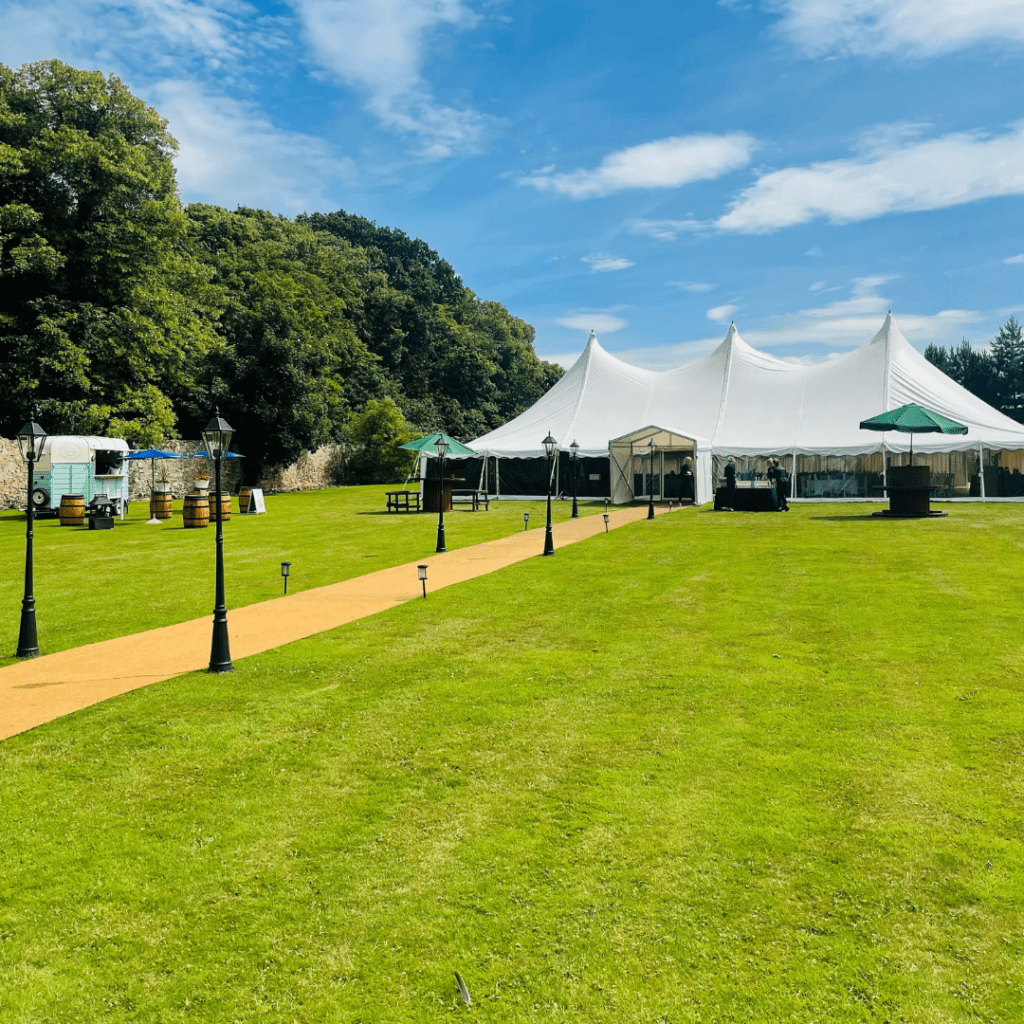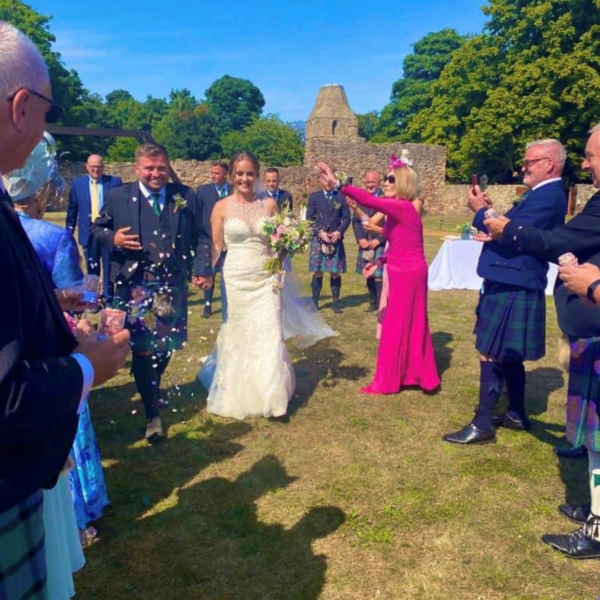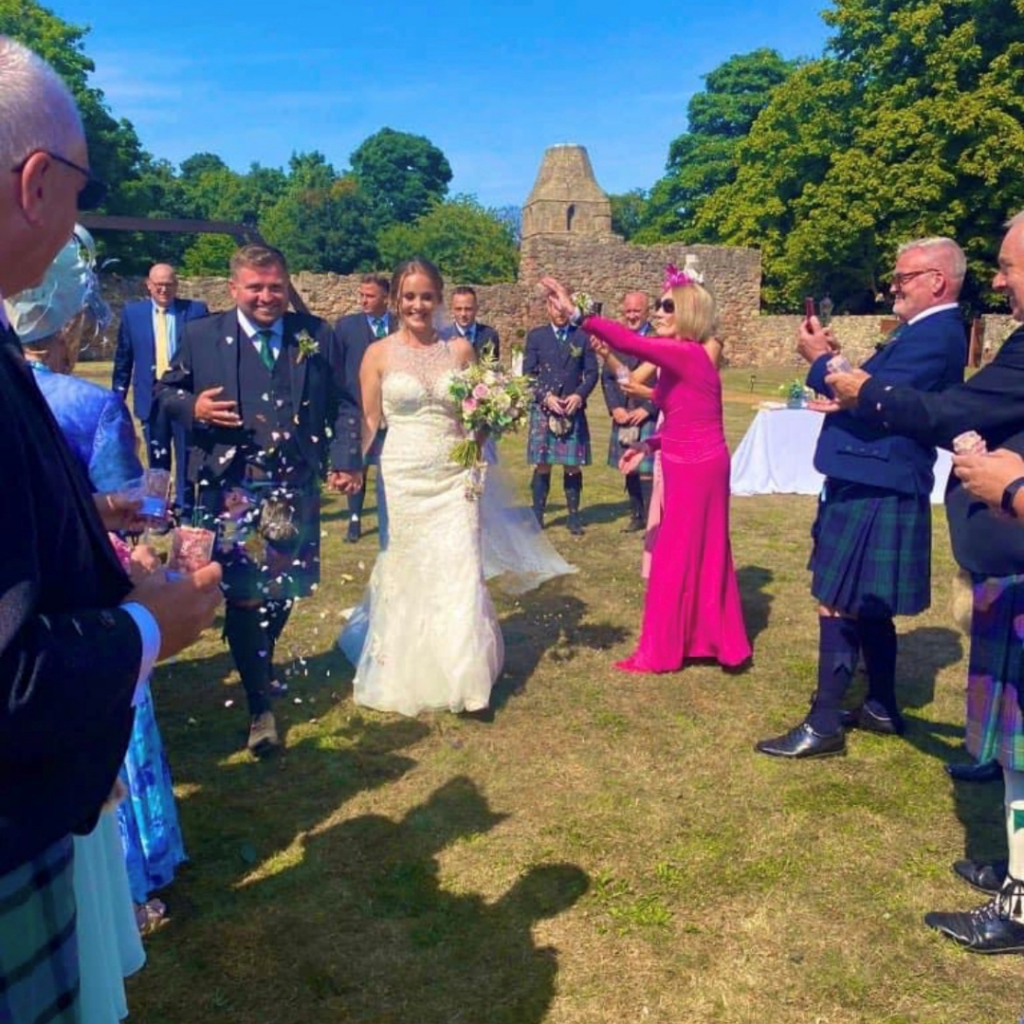 Winton Castle
The stunning 15th century Winton Castle is set within a rich, 2,500 acre woodland estate and has two special rooms for weddings; the magnificent Drawing Room overlooking Sir David's Loch and the stately Dining Room which both hold over 100 guests. Outdoor spaces include the beautiful manicured walled garden with its wisteria walkway and terraced estate gardens. There is also accommodation options.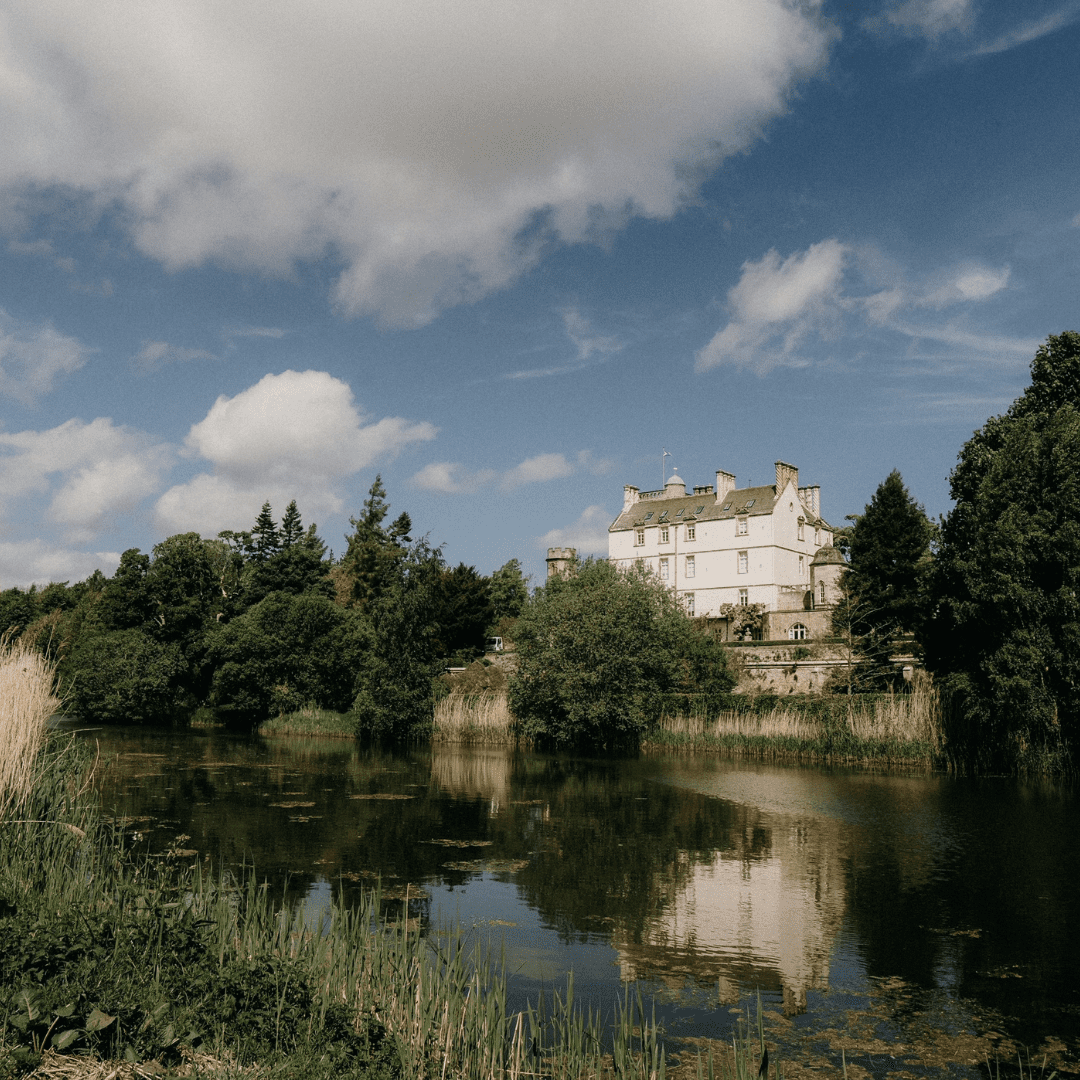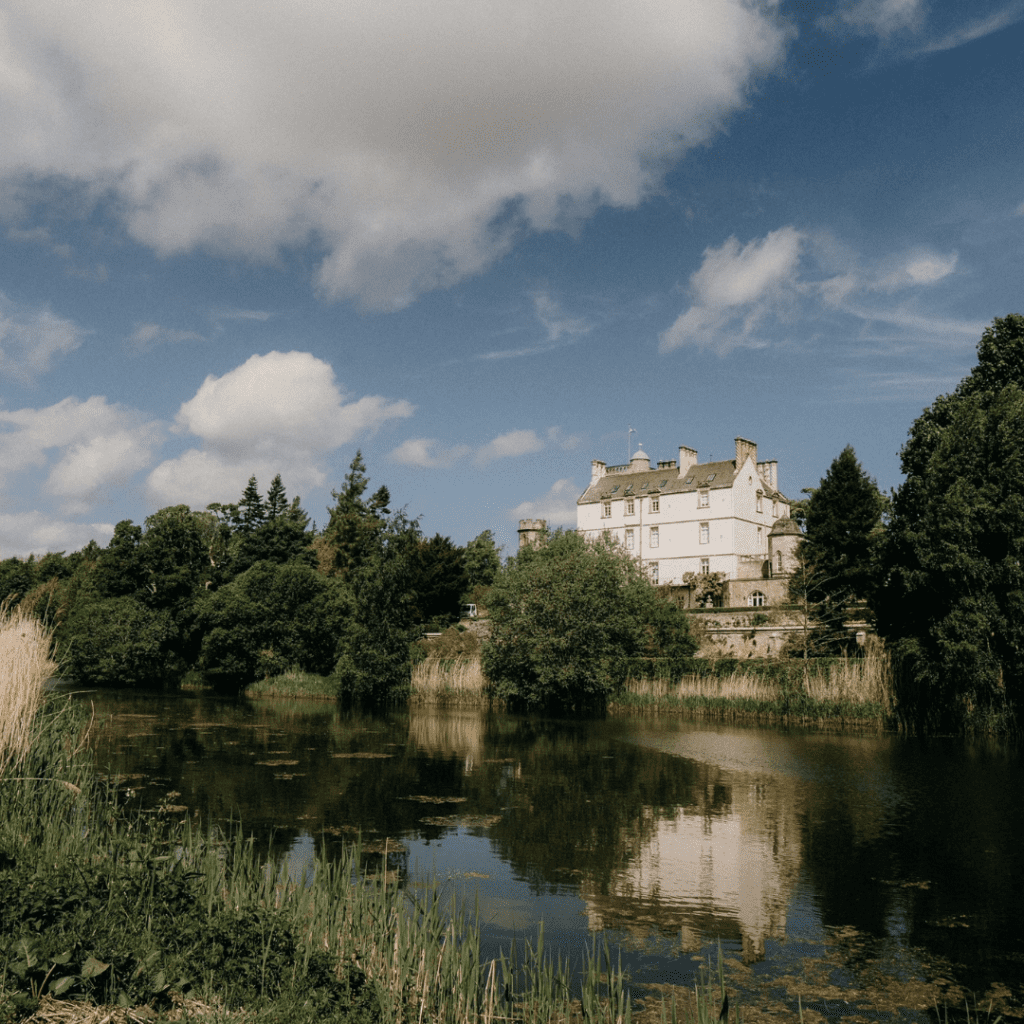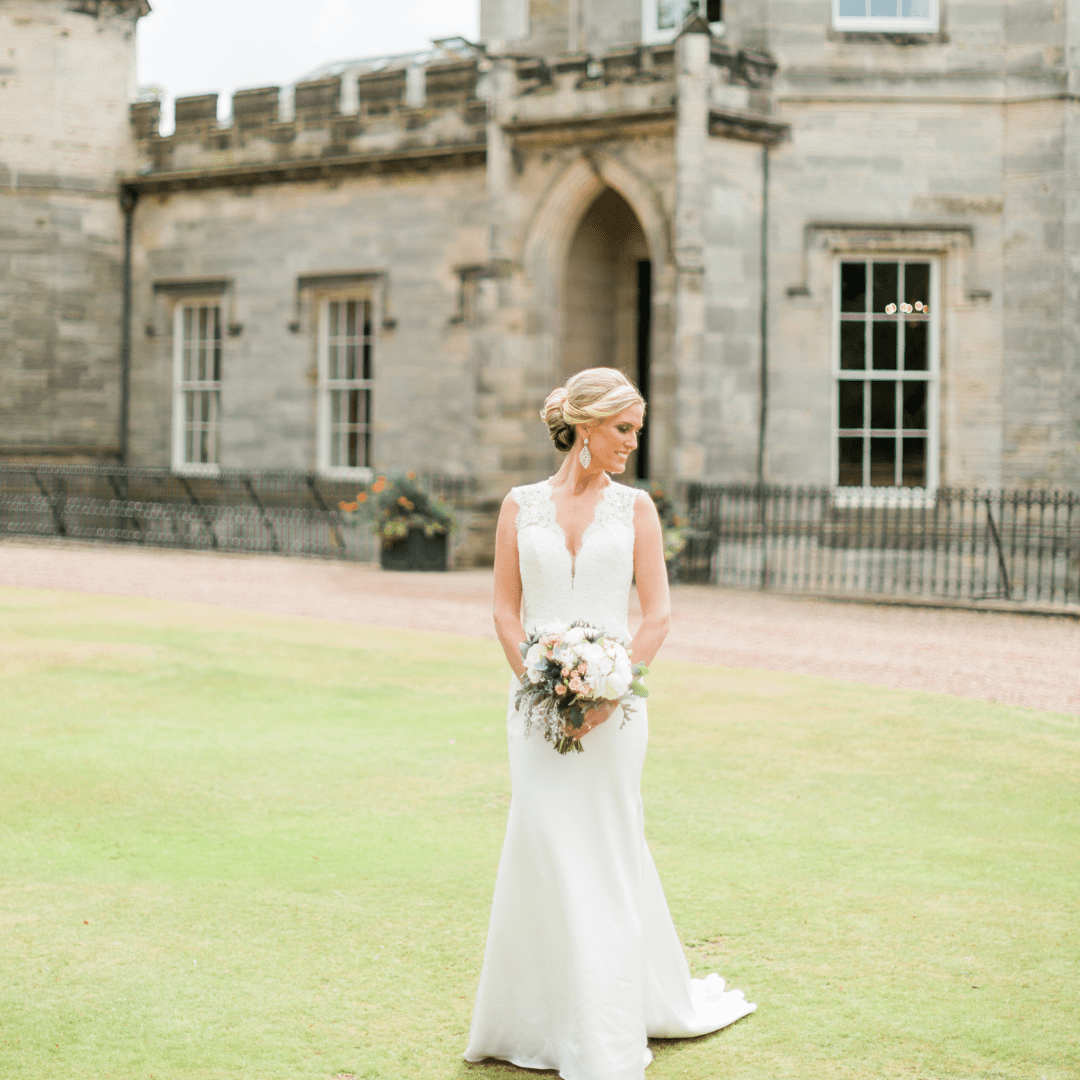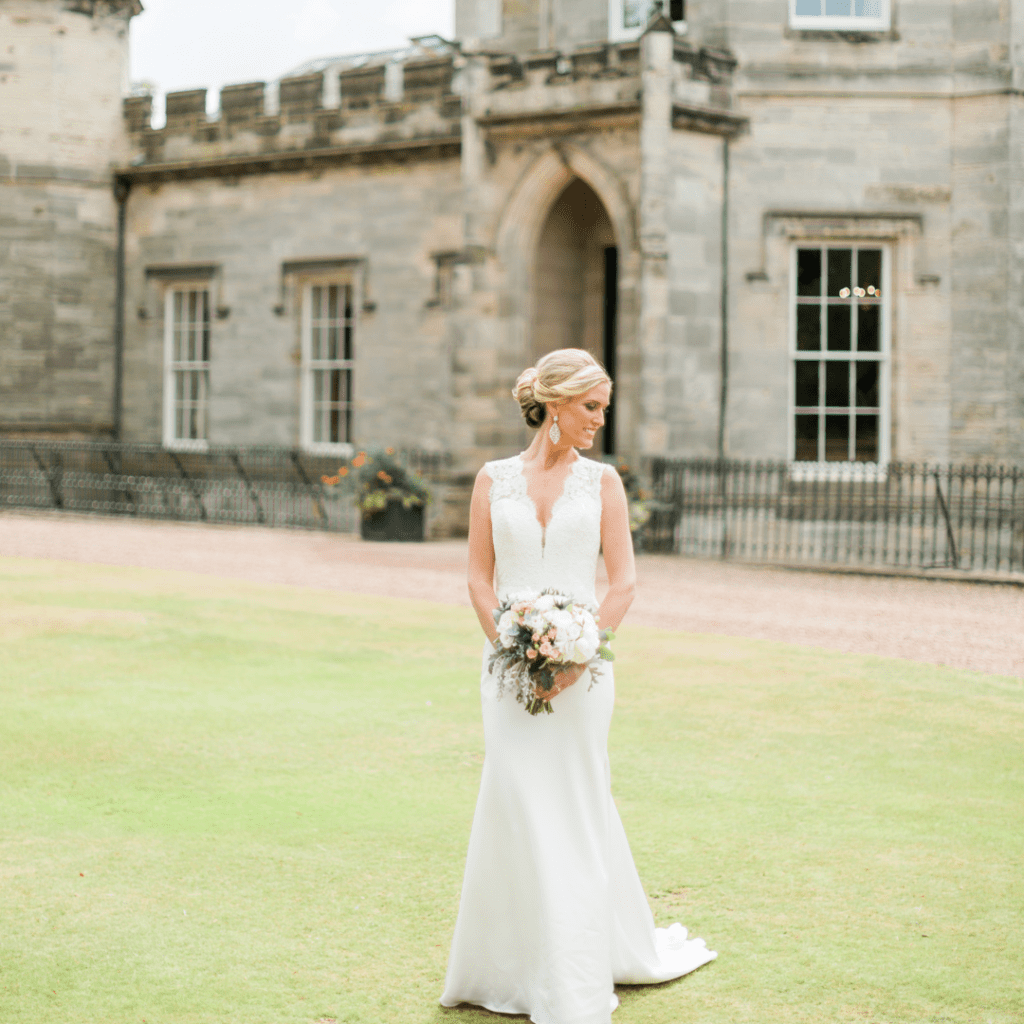 Gilmerton House
A stunning 17th century Georgian mansion, Gilmerton House only takes on a limited number of weddings a year on an exclusive use basis to ensure the best experience for couples. The house boasts six distinctive reception rooms, ten bedrooms and an expanse of stunning gardens that can be adapted to suit any size of celebration.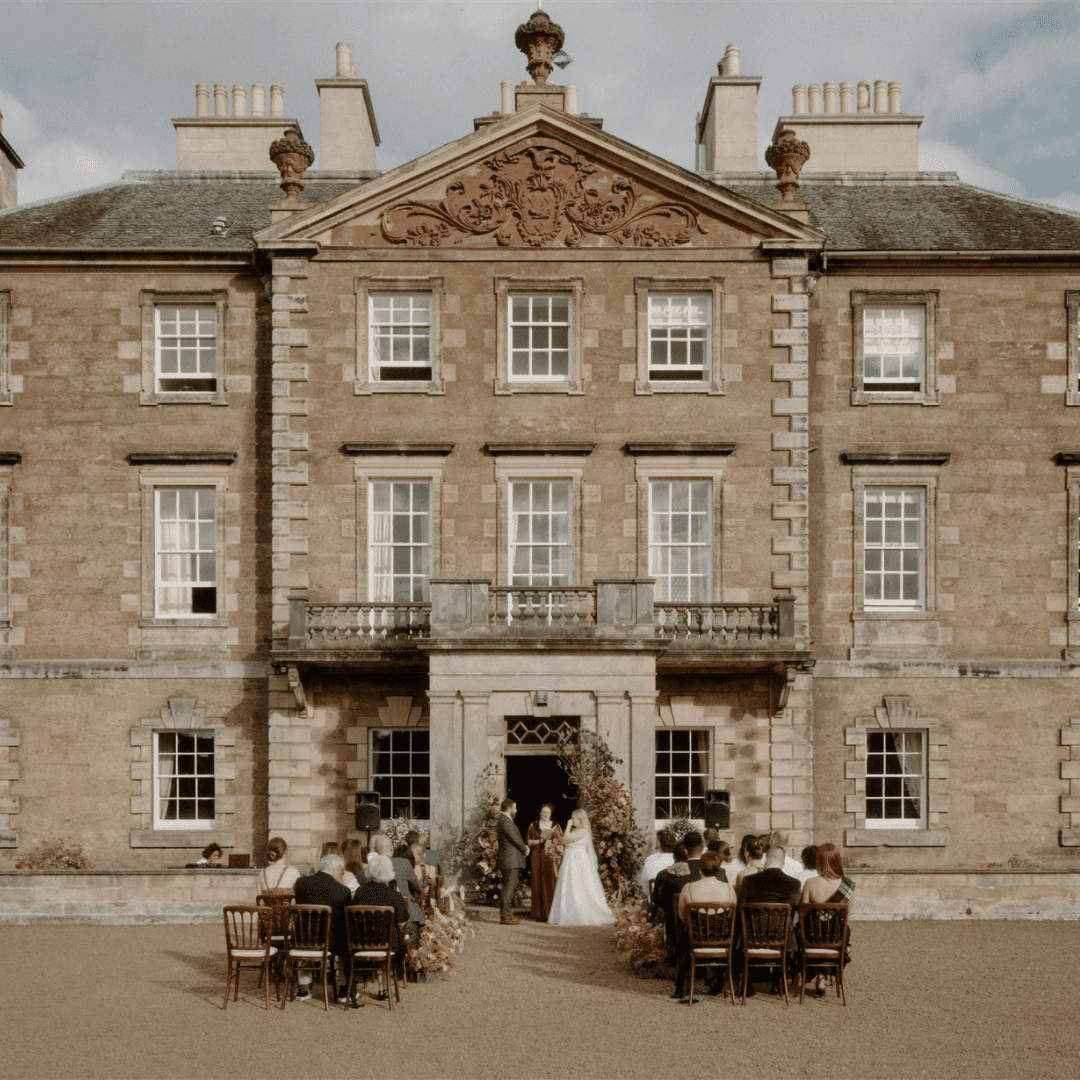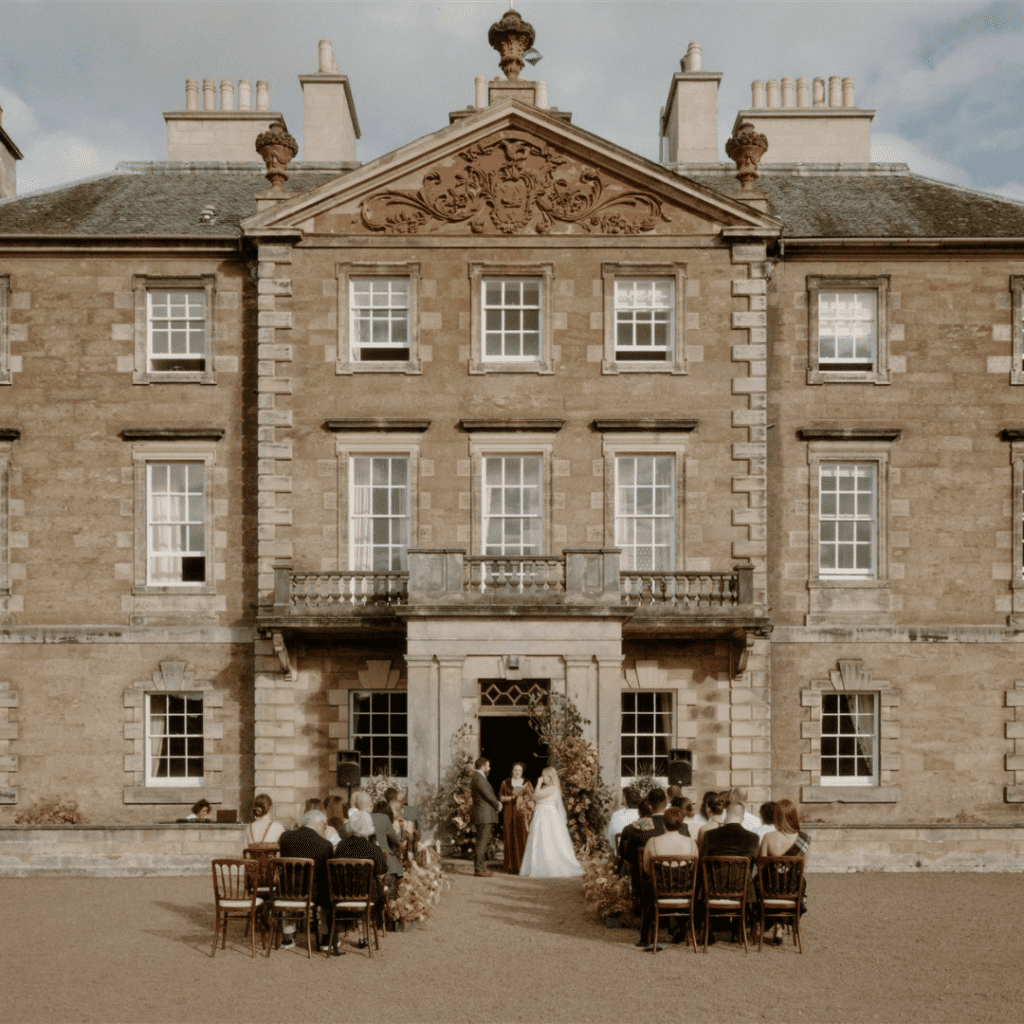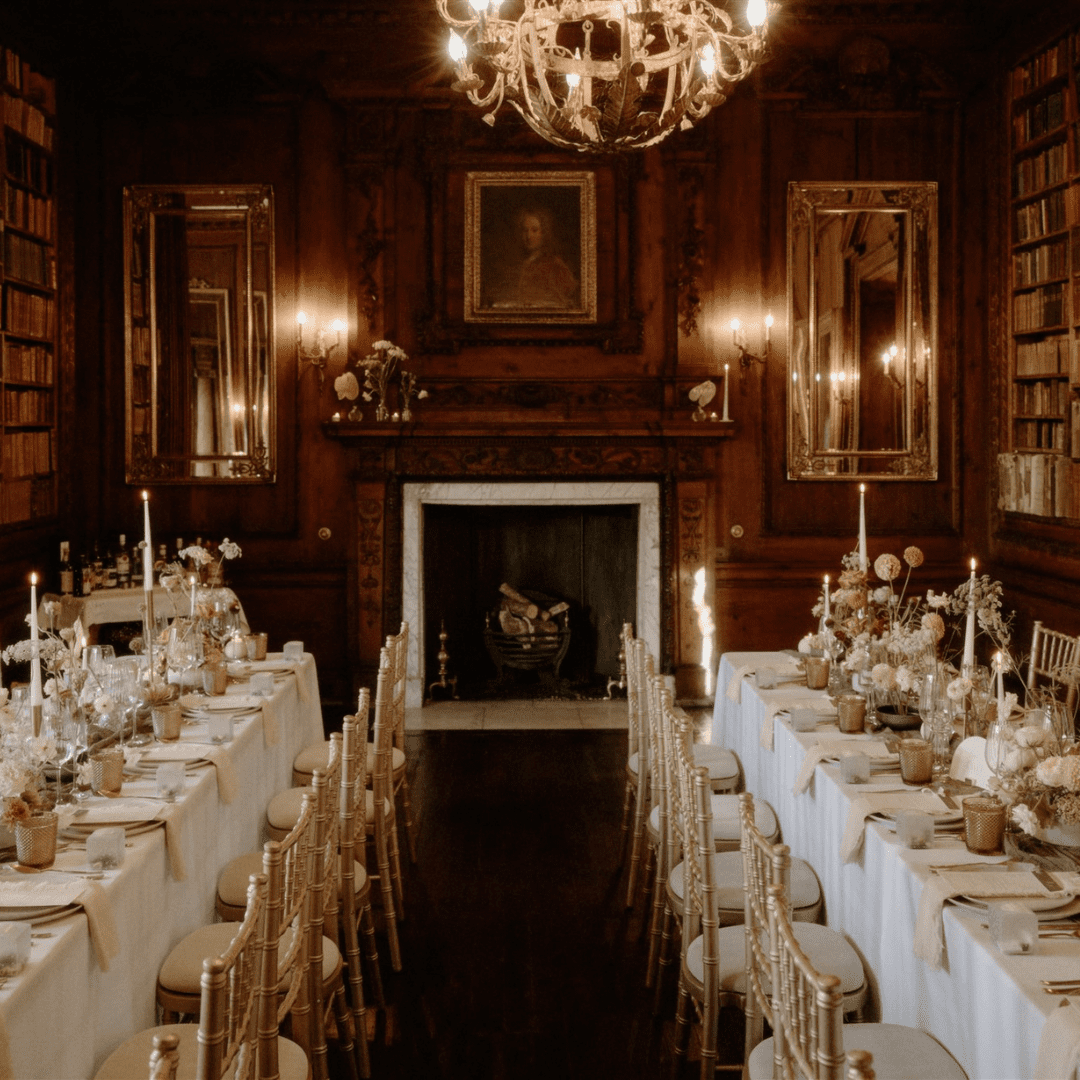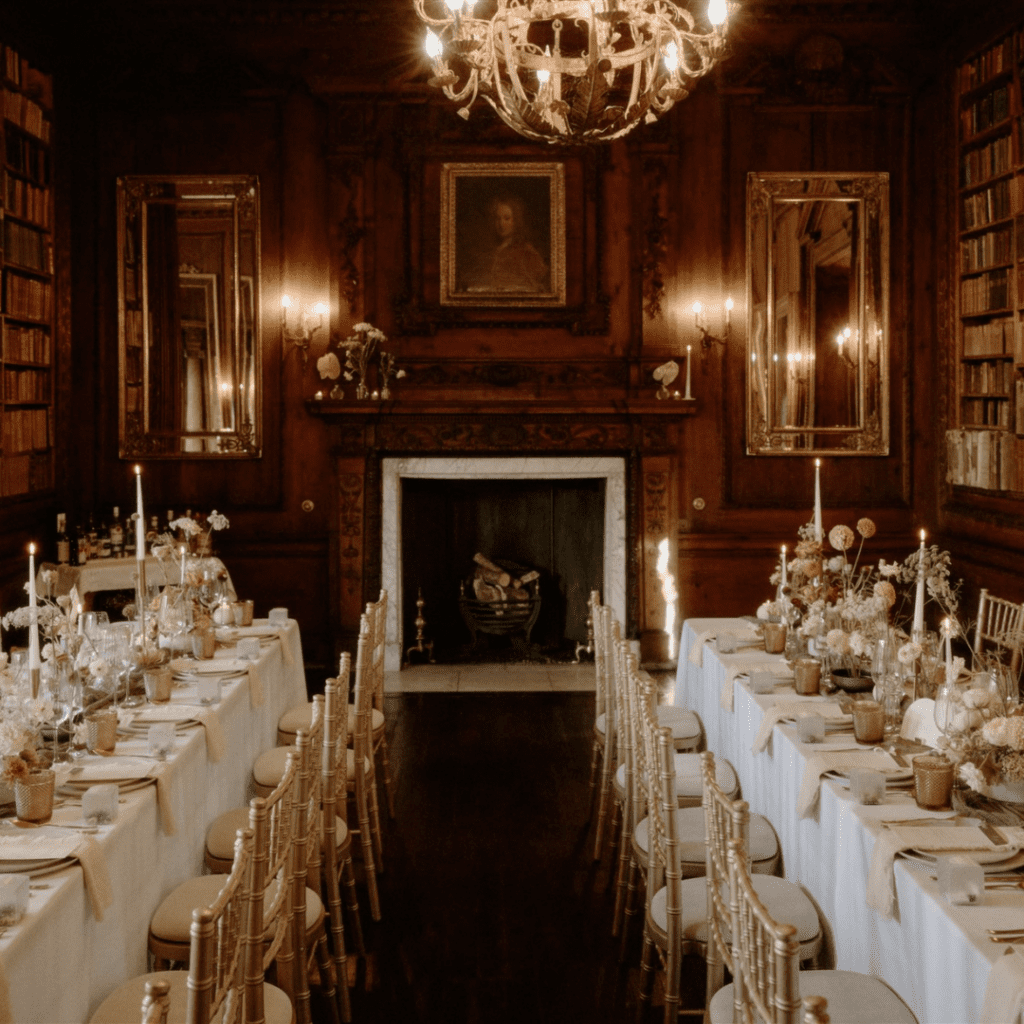 Dunglass Estate
An historic 15th century gothic church sits at the heart of the beautifully landscaped Dunglass Estate, providing the perfect backdrop for an intimate ceremony, the other choice being the Stable Yard. Receptions for up to 100 are held in the luxurious Dunglass Pavilion and guest accommodation for 28 people includes the romantic treehouse.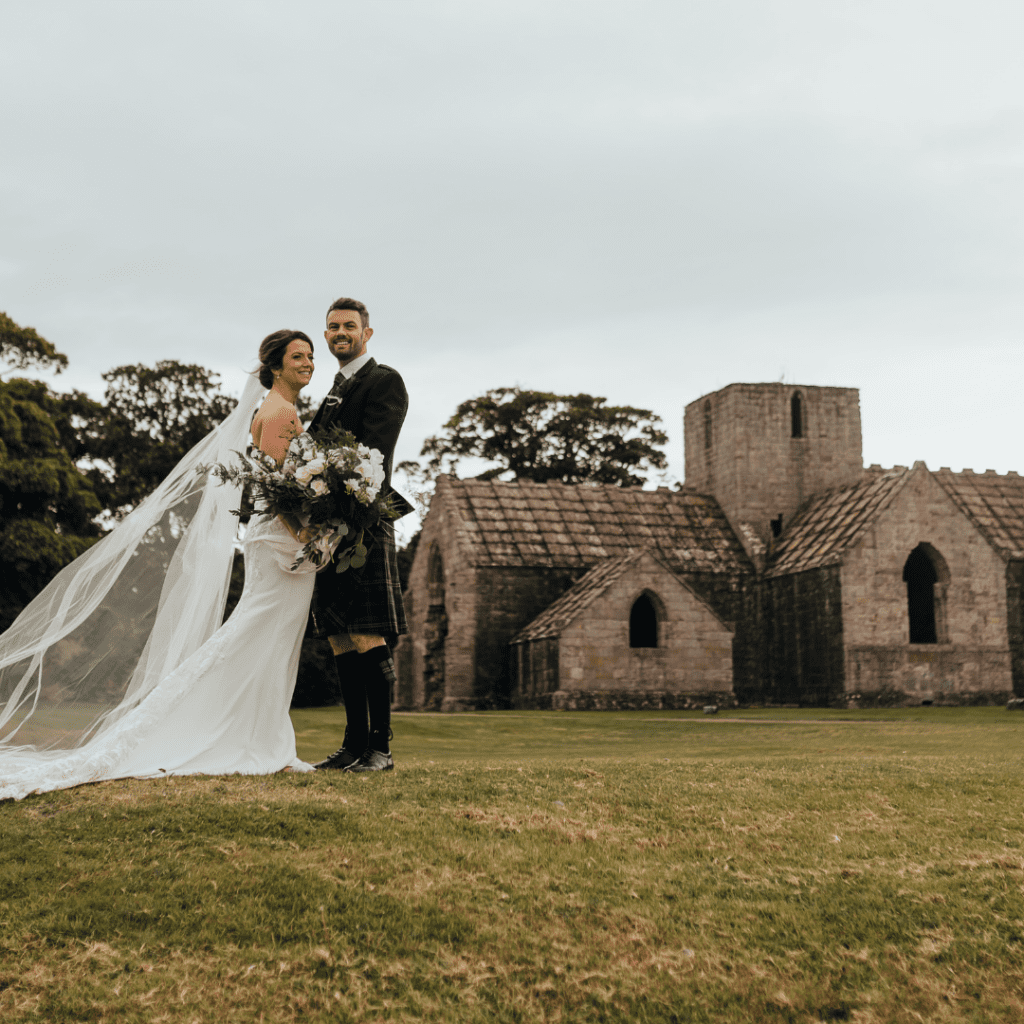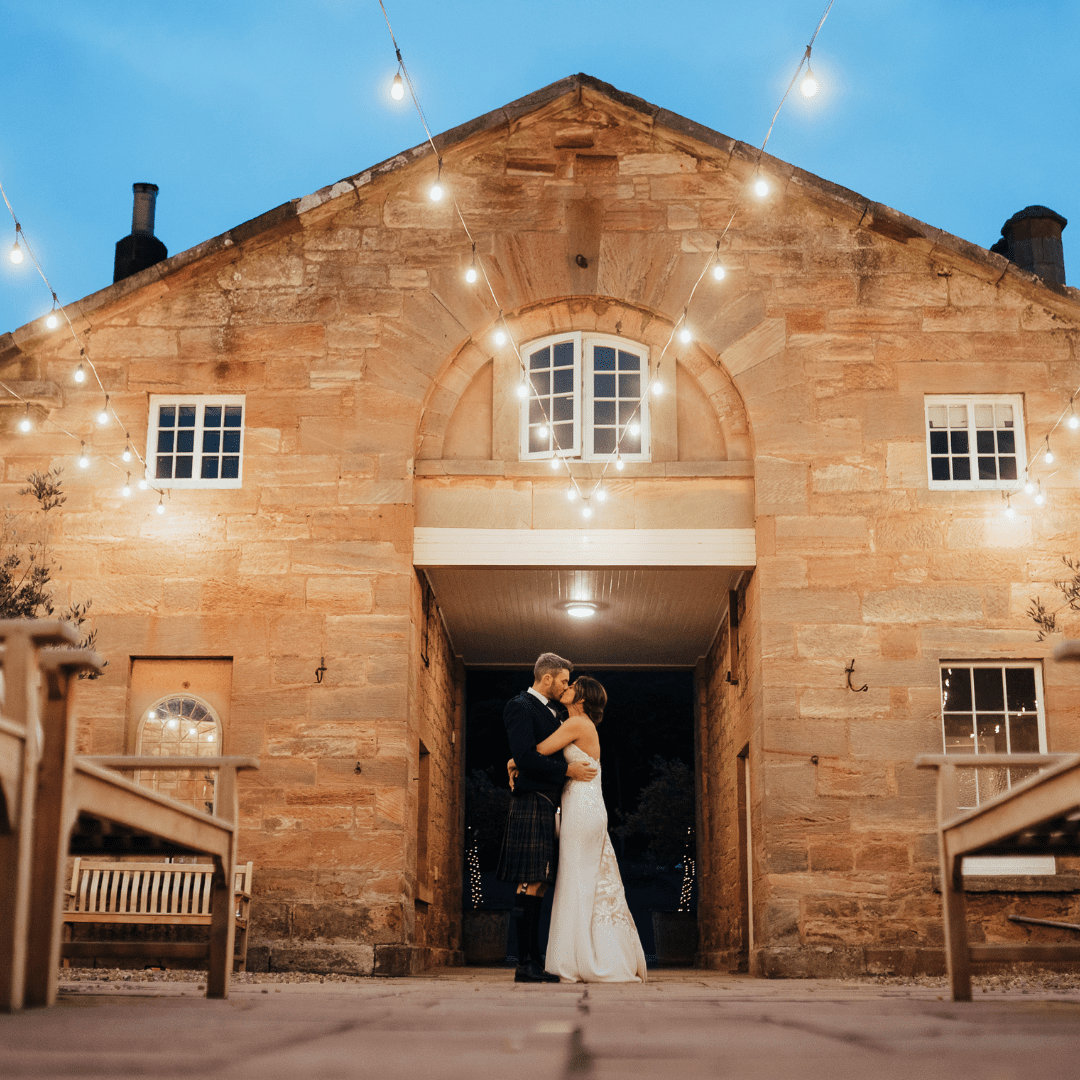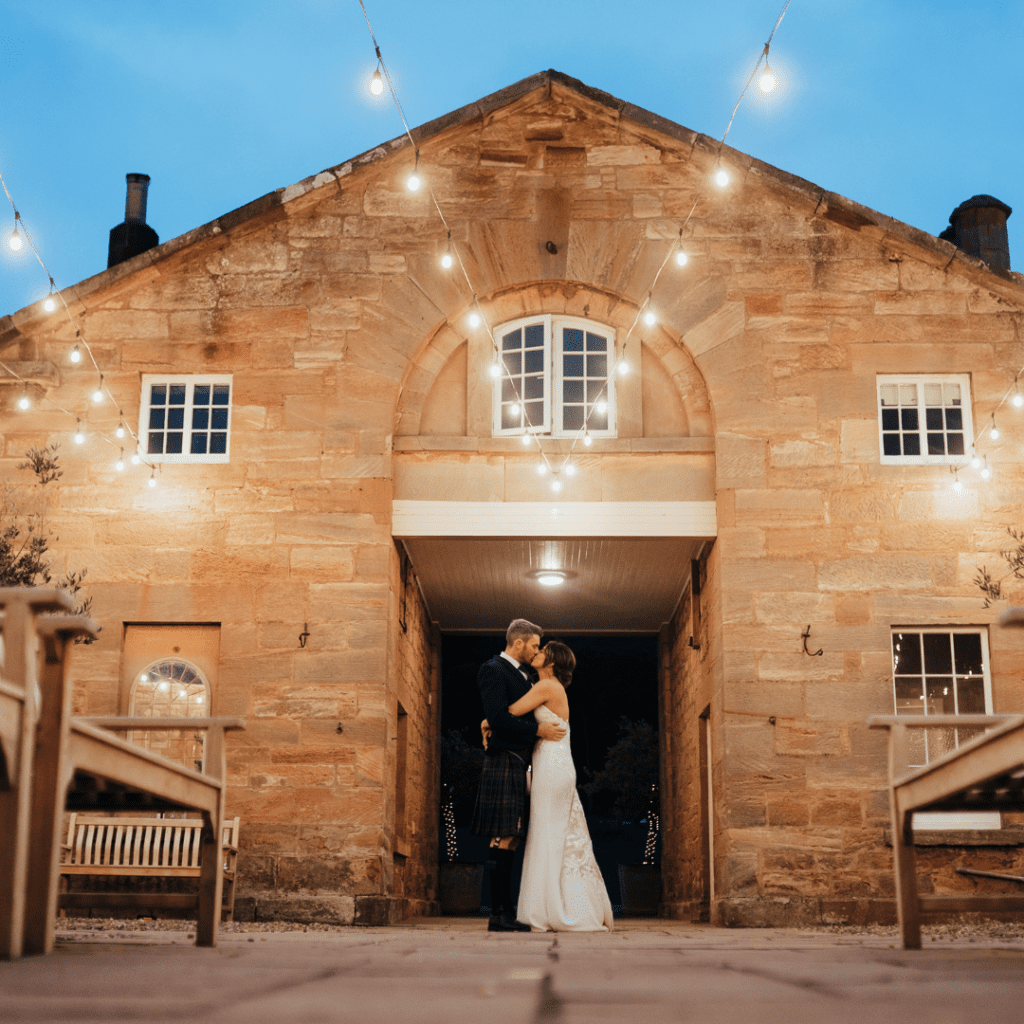 Archerfield
Archerfield offers both the sumptuous stately home glamour of Archerfield House and the cool contemporary vibe of the Waterfront space, with overnight accommodation of up to 134 guests. So whether you're wanting a traditional fairytale, or the ultimate extravaganza with a coastal backdrop, Archerfield promises to be the luxury wedding venue you've been searching for.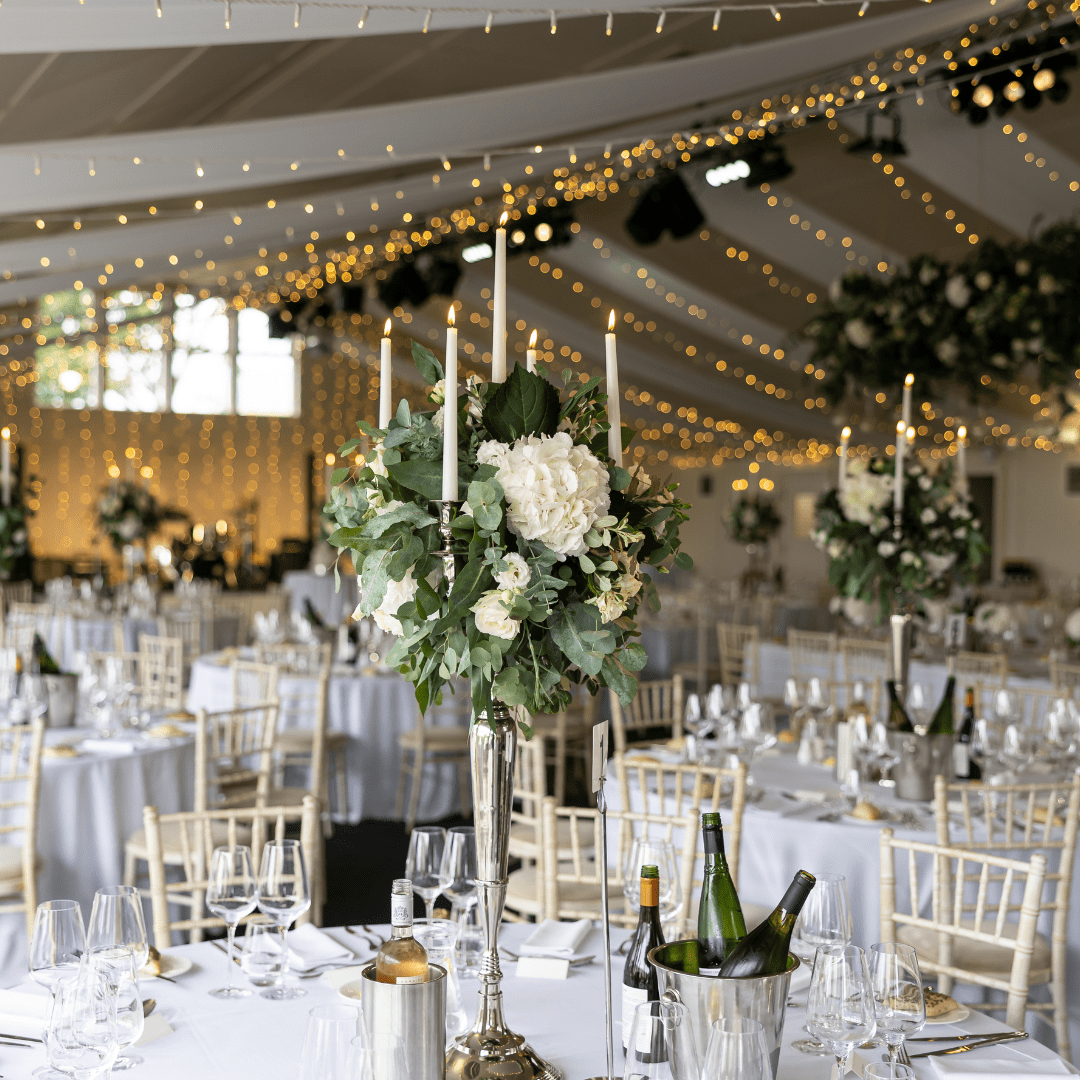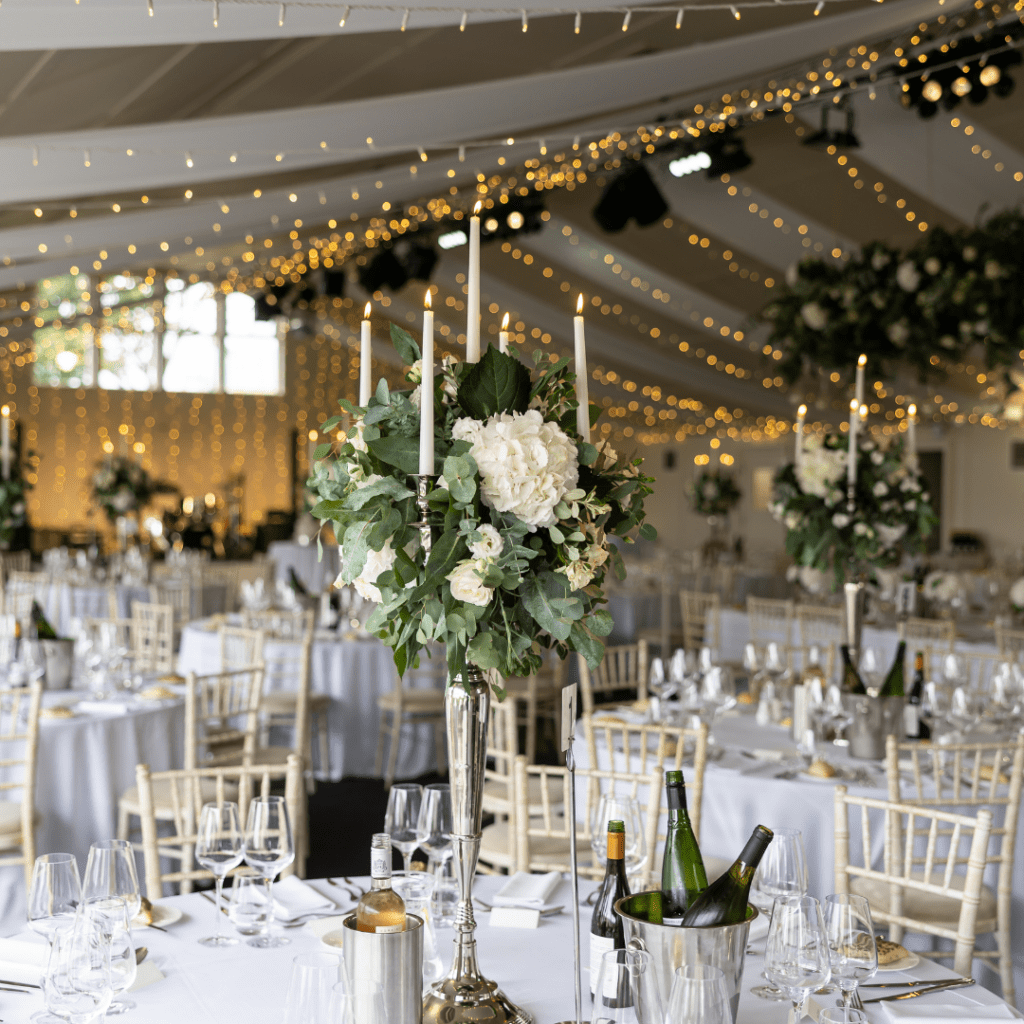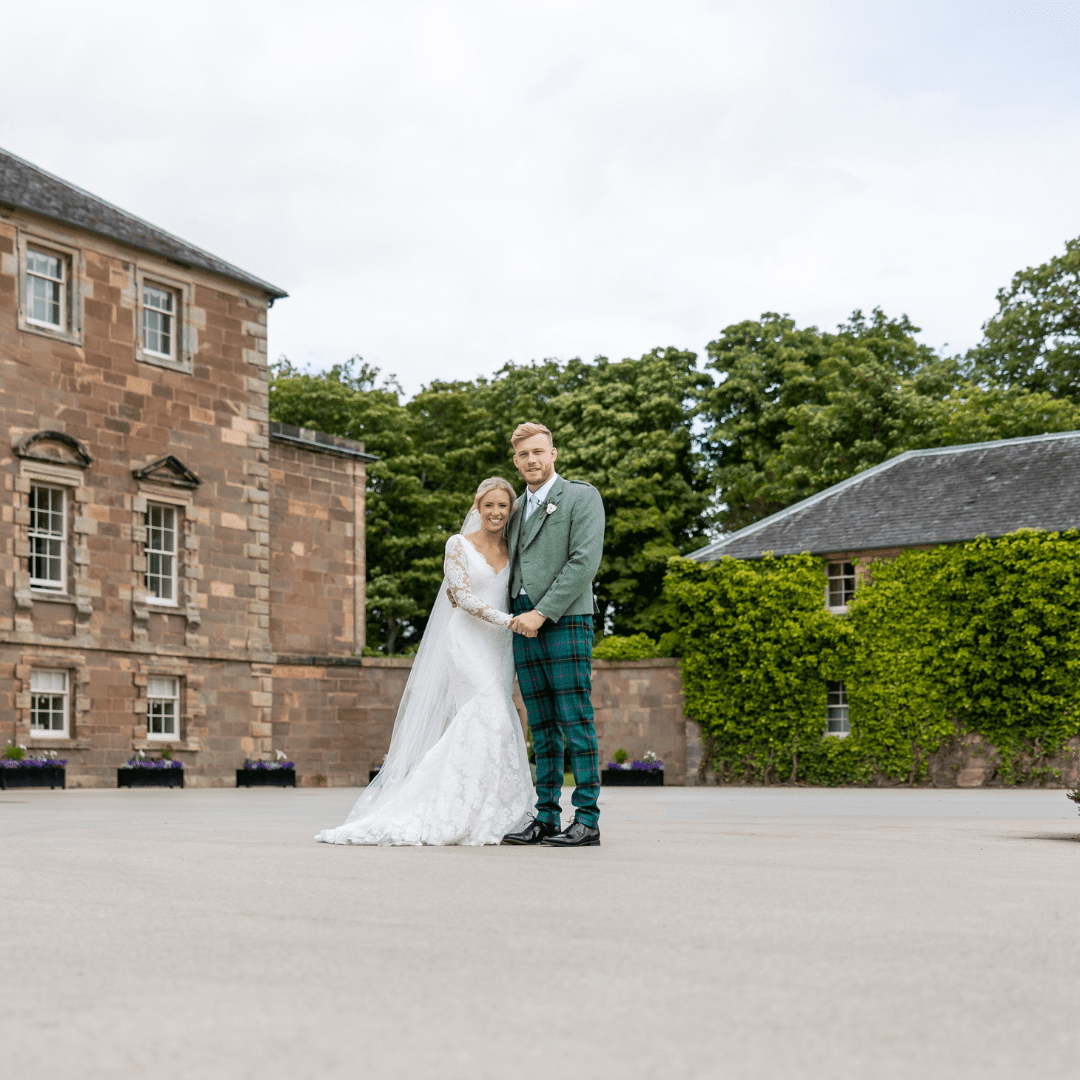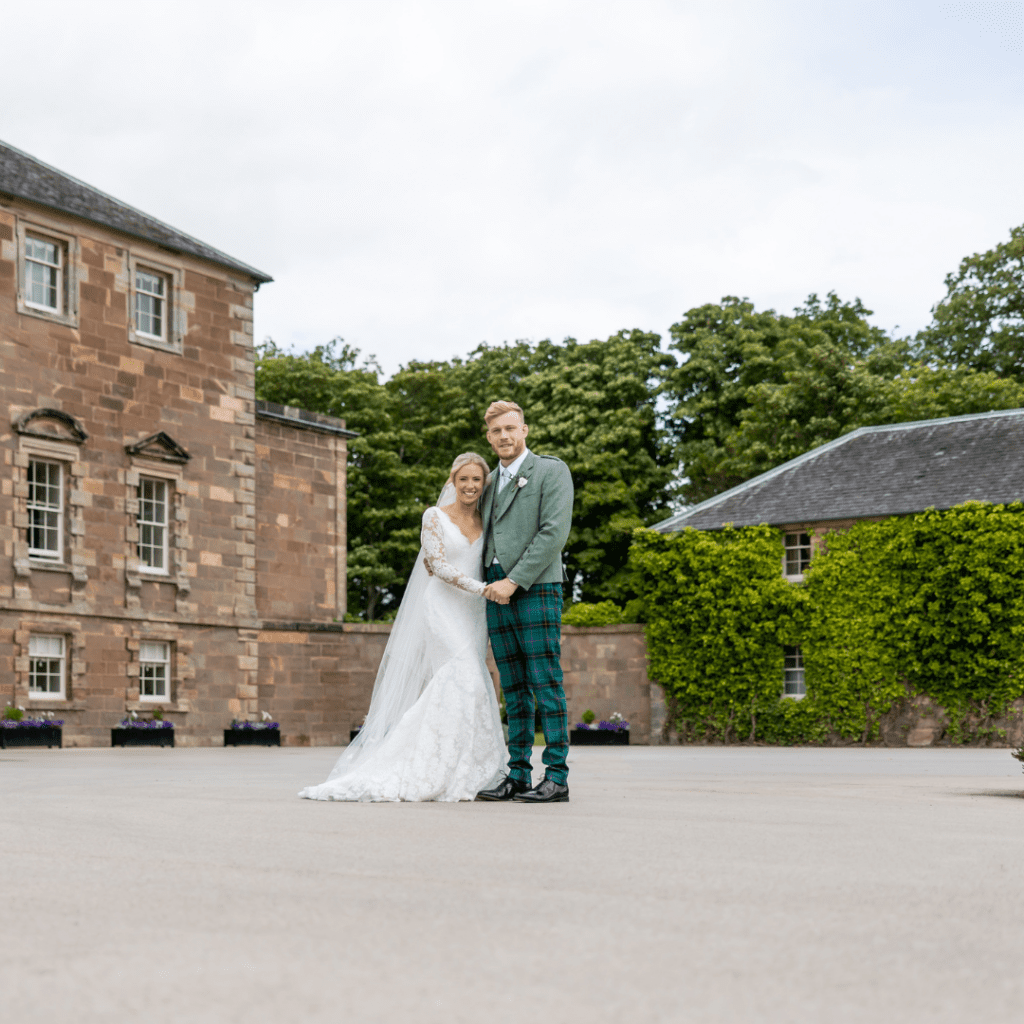 Carberry Tower
Carberry Towner Mansion House and Estate is a luxury, award-winning exclusive-use wedding venue set in 40 acres of stunning estate grounds. Wedding spaces inside the private chapel, which seats up to 150 guests and is connected to the banqueting pavilion via a fragrant pergola walkway. The Champagne Terrace is glorious in the summer.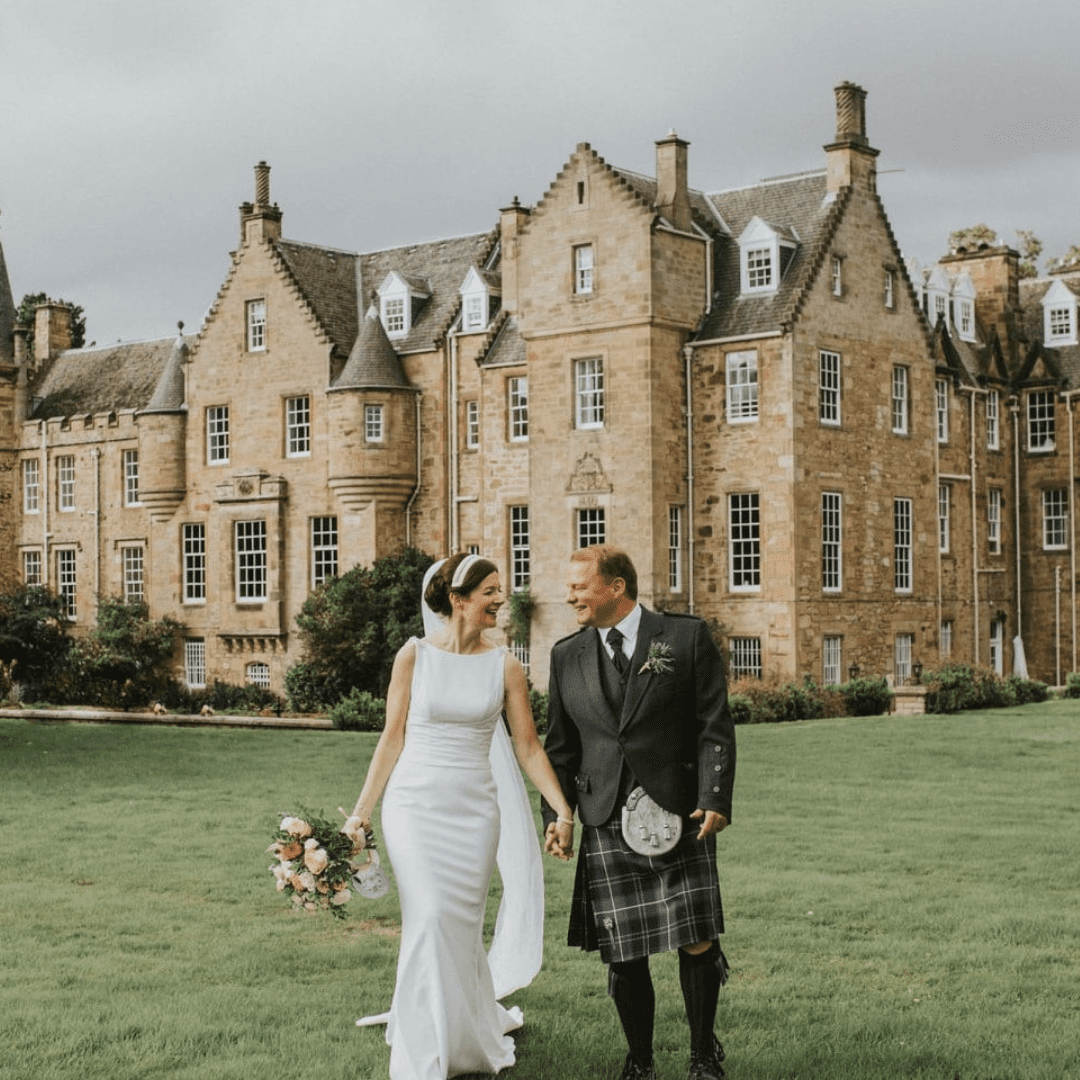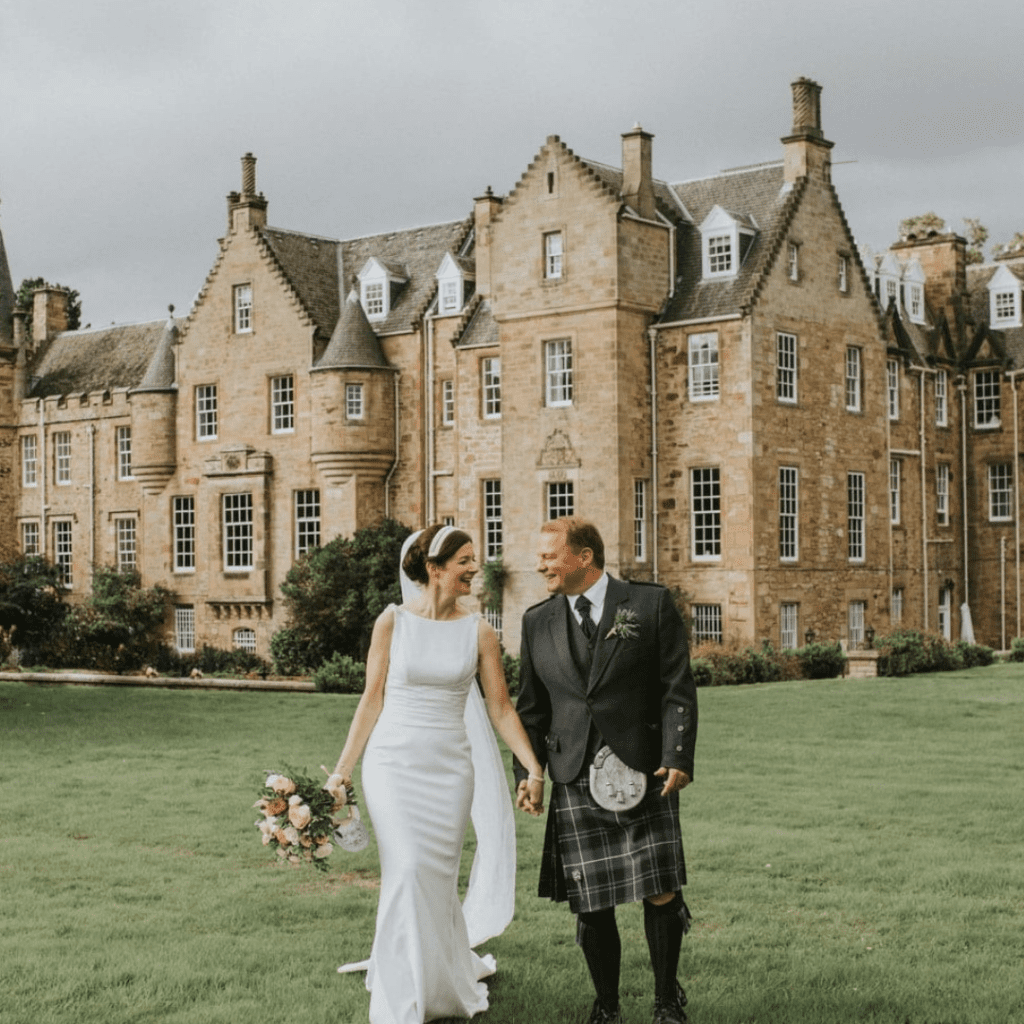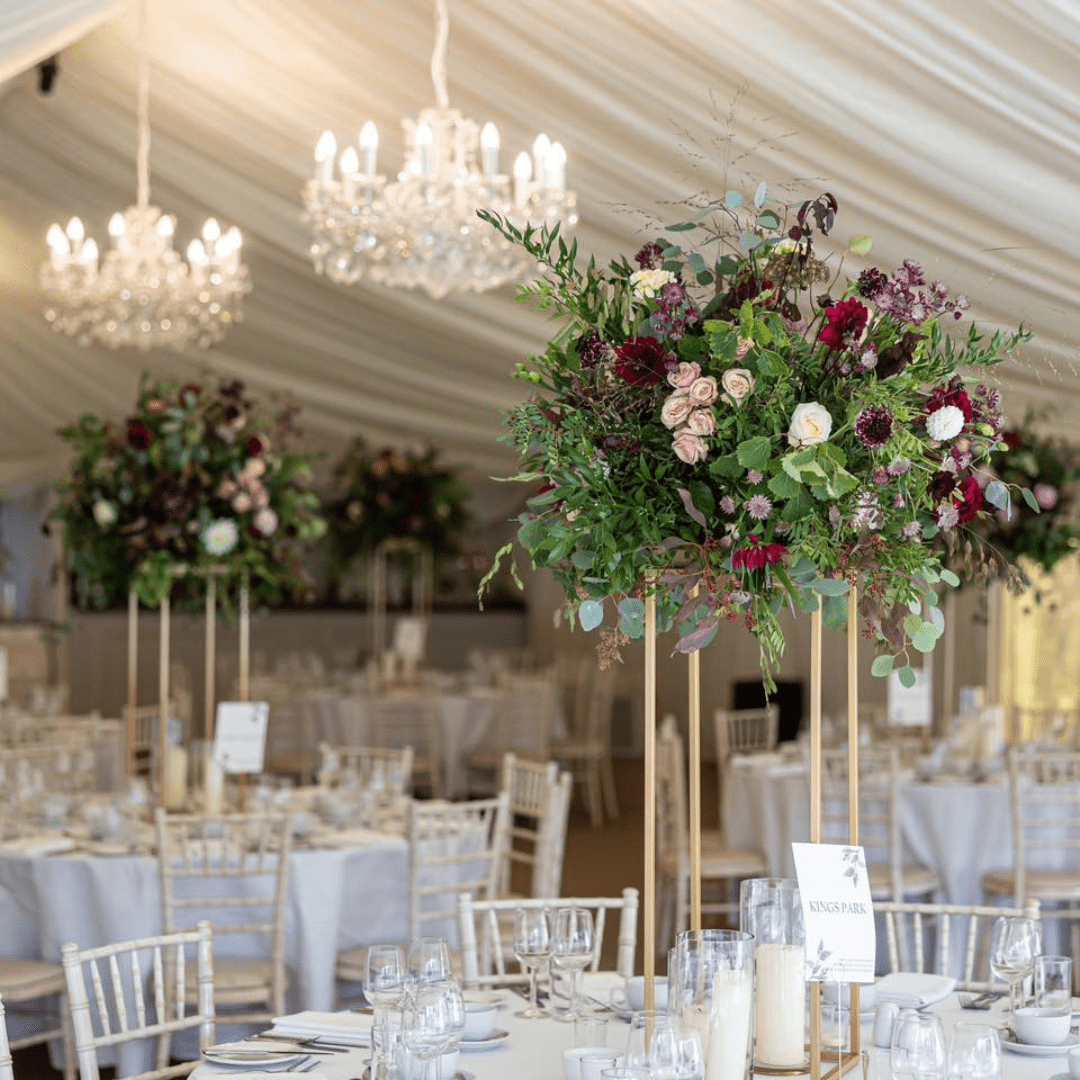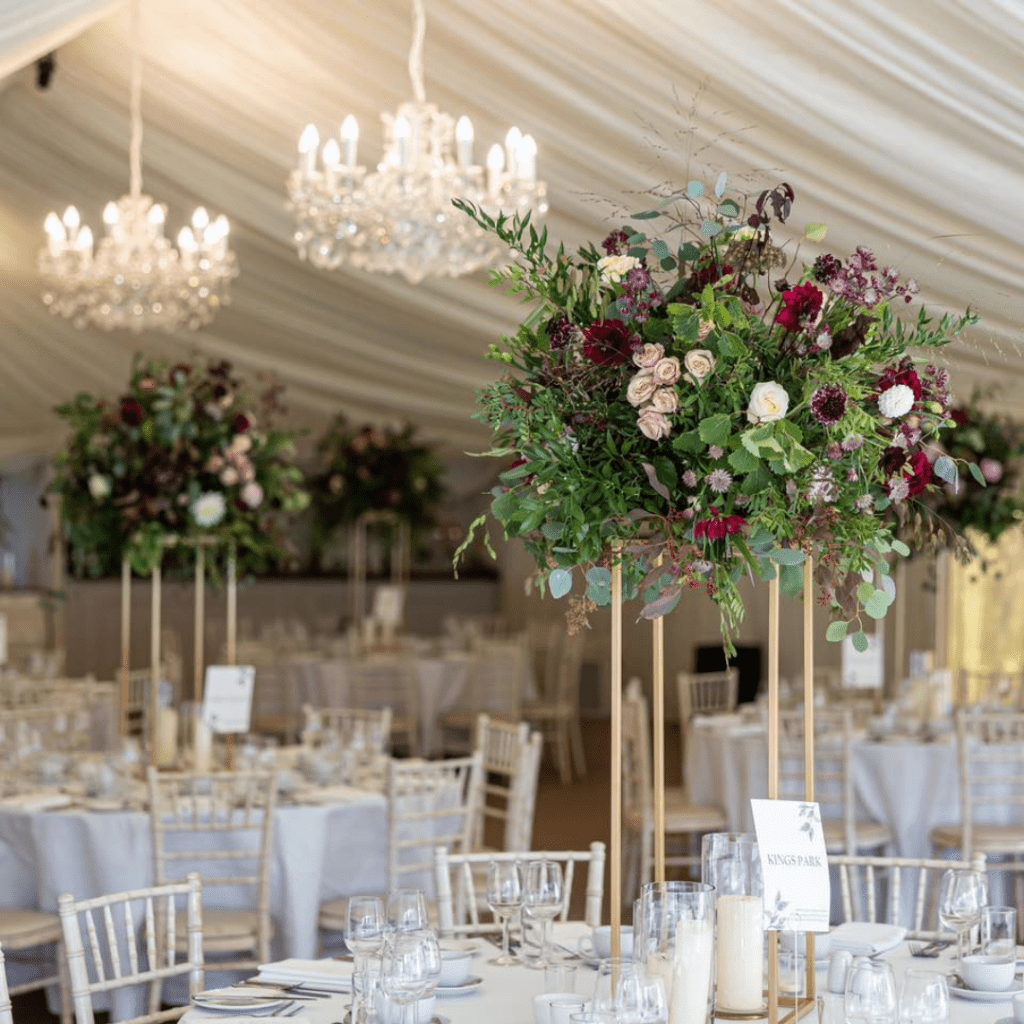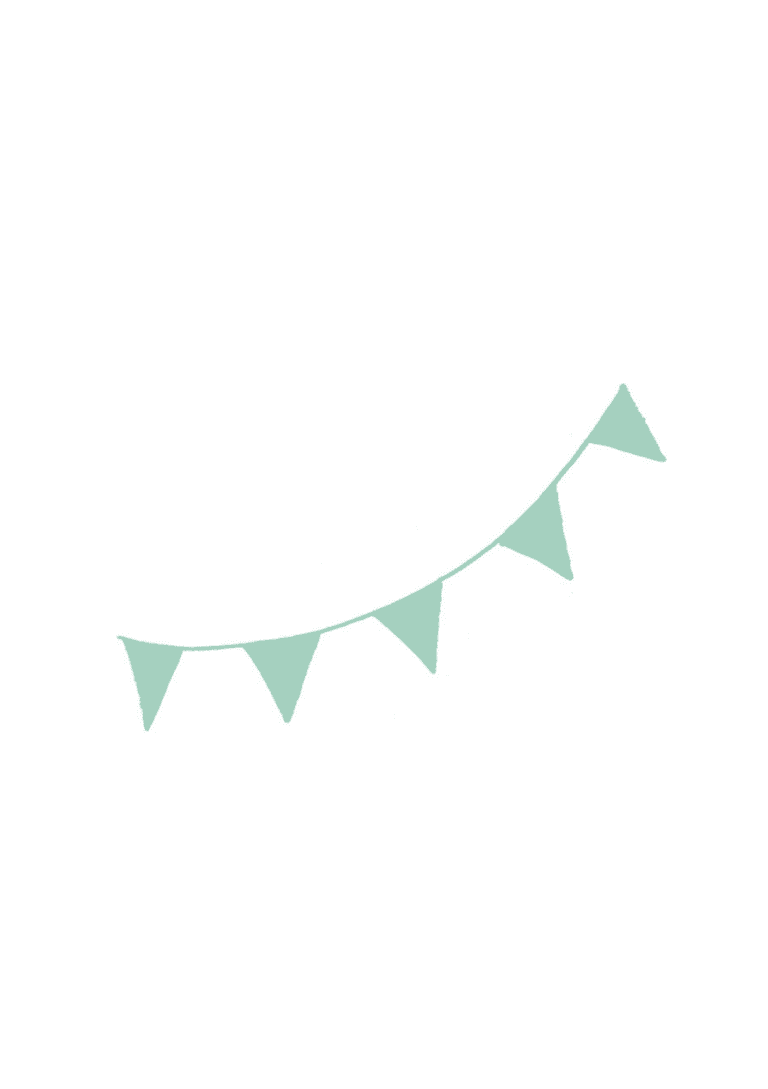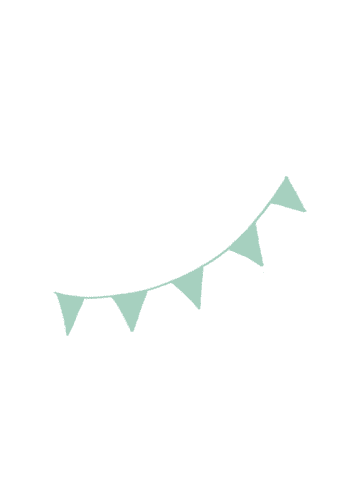 The Burns Family East Lothian Connections
This Burns Night (25th January), as we enjoy celebrating our national Bard, we also celebrate his connections with East Lothian. While we cannot be sure if the man himself visited East Lothian, the family connections are still strong. His brother Gilbert set up home here together with his mother Agnes and sister Annabella.
Gilbert Burns was Rabbie's younger brother. The brothers worked together as tenant farmers and Gilbert helped with Rabbie's book sales. Shortly after Rabbie's death in 1796, Gilbert and his large family moved to Morham in East Lothian. Gilbert first worked as estate manager to Captain John Dunlop and then as factor to the Lennoxlove Estate. The family took up residence at Grant's Brae on the Haddington to Bolton road. The house has long gone but today you can visit a monument to Agnes near the location. The inscription on 'Burns's Mother's Well' reads, "Drink of the pure crystals and not only be ye succoured but also refreshed in the mind. Agnes Broun, 1732 - 1820. To the mortal and immortal memory and in noble tribute to her, who not only gave a son to Scotland but to the whole world and whose own doctrines he preached to humanity that we might learn."
Gilbert, Agnes and Annabella are buried in Bolton Parish Kirkyard. You can see the tombstone erected in memory of the family in the graveyard. There is also a Burns monument on the Haddington to Bolton road and a nearby well dedicated to Agnes Broun.
As is often the case, Burn's mother had a strong influence on him. Agnes learned songs, ballads and stories from her grandmother and passed them on to her children. While she had basic reading skills she did not learn how to write!
You can find out more about the Burns family connections to East Lothian and Burns Supper clubs here in the archives at the John Gray Centre.  And if you are in any doubt as to the legacy of Rabbie Burns, check out this interactive Burns supper global map from the University of Glasgow Interactive Map of Burns Suppers.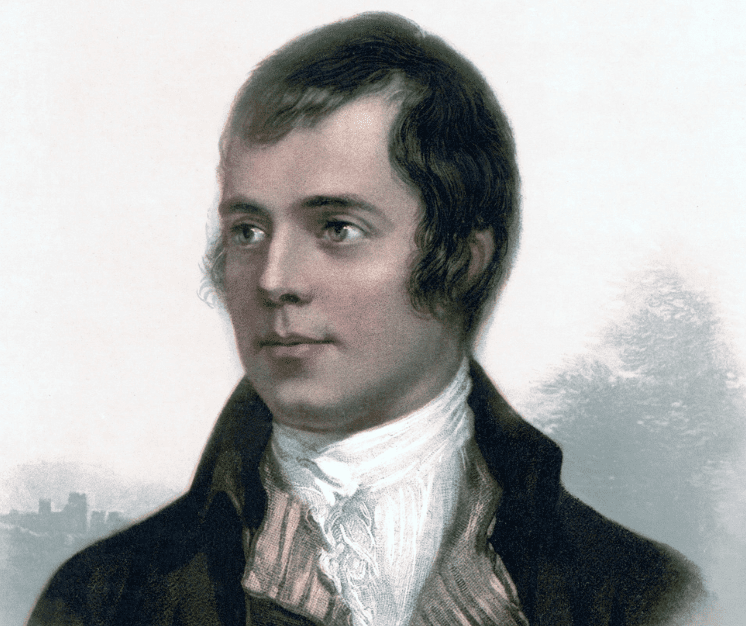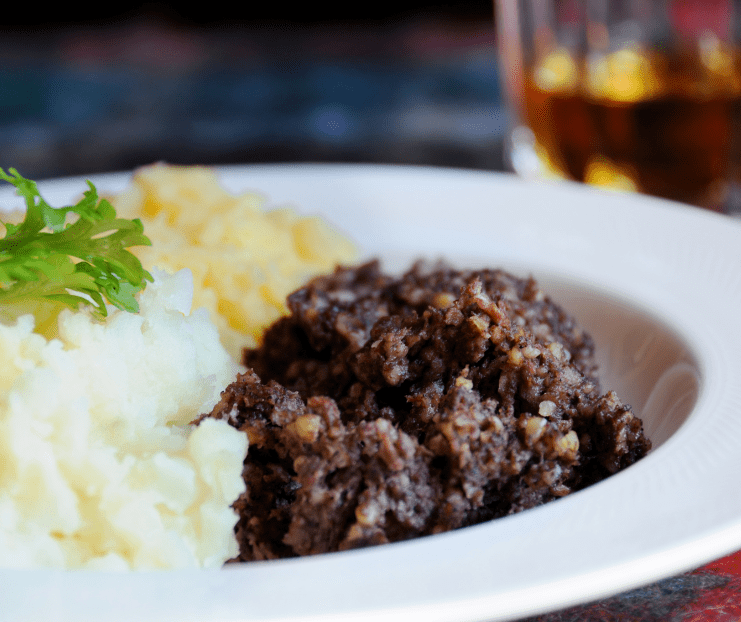 Burns Events
Celebrate and discover traditions and history in East Lothian with these forthcoming events:-
Wednesday 25th January - Burns Supper at The Lawn, Marine Hotel, North Berwick, 7pm. Expect a warm Scottish welcome, traditional Burns Supper with piper, Address to a Haggis and Glenkinchie whiskies.
Saturday 28th January - Burn's Night at the Mercat Grill, Whitecraig, 7pm. A superb evening is lined up with a full Burn's Supper, lovingly created by their talented chef from fine, local produce and a few drams!
Cook up The Perfect Burns Supper
It's haggis catching season, if you've not been fortunate enough to bag one for yourself this year don't worry, here in East Lothian we can help!
With Burns Night just around the corner, why not stock up on some essential foodie delights to celebrate.
East Lothian's Findlay's awarding winning haggis is made from an old recipe using only the finest ingredients, seasoning and oatmeal.  They also make gluten free, wild venison, vegetarian and Asian haggis to celebrate at home in style.
If you fancy a three course feast, The Brand Family Burns Night Meal for 2 has everything you need – starter, main and a pudding!
Jo's Kitchen at The Mart, East Linton has created a delicious family Burns menu bursting with those traditional Scottish flavours. You can enjoy it as feast for 2, for the whole family or why not make a dinner party of it?
You could really push the boat out and round off your meal with cheese and oatcakes.  The Cheese Lady offers a fine selection to choose from.
Traditionally, your Burns Supper would be washed down with a wee dram and we would recommend East Lothian's Glenkinchie, the Edinburgh malt (a key component of Johnnie Walker Whiskies).  Or you could be a bit daring and shake things up with a Thistly Mac, Thistly Cross Cider's twist on the famous Whisky Mac and the perfect accompaniment!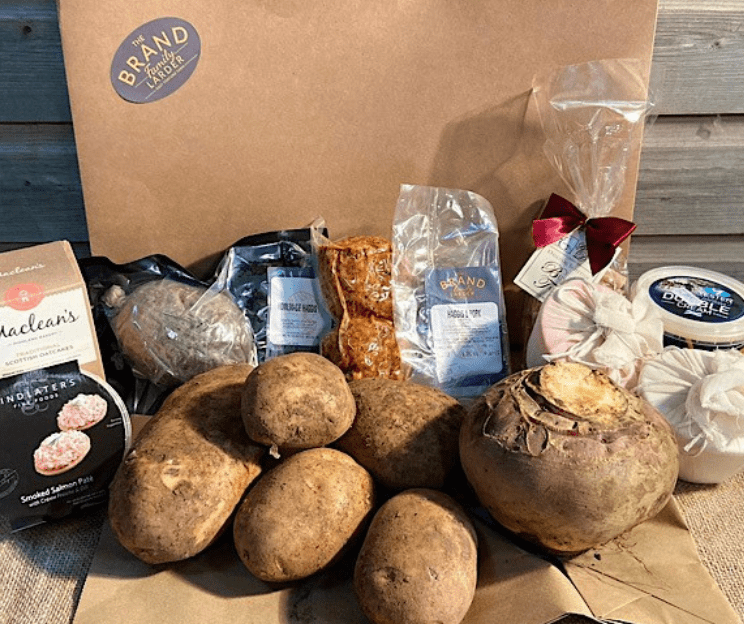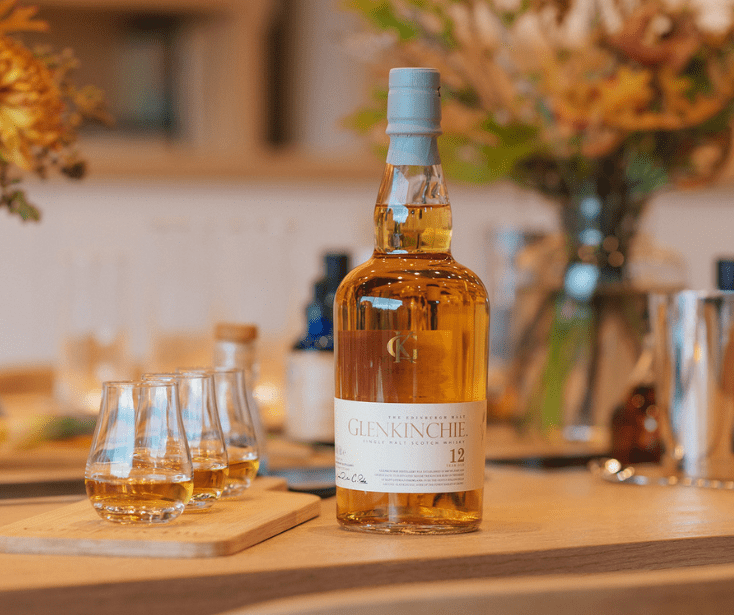 Happy Burns Day from East Lothian!
Some hae meat an canna eat,
And some wad eat that want it;
But we hae meat, and we can eat,
Sae let the Lord be thankit.
                                                                          Selkirk Grace
There's nothing more relaxing than wrapping up warm and escaping outside for a leisurely stroll to explore the winter landscapes. Here are our top picks of winter walks in East Lothian.
Pressmennan Wood
Magical creatures live in this wood - will you be lucky enough to spy a Glingbob or Tootflit?
This 5.5km circular route around Pressmennan Lake, one of only four designated lakes in Scotland, is the perfect place to take curious little people - although it can get muddy and isn't great for buggies.
If you're feeling more adventurous and energetic, the 18km Herring Road circular leads you into the heart of the Lammermuirs along this ancient trading route from the starting point.
Post Walk Pit-Stops: The Pine Marten, Dunbar
Pressmennan Lake Route Information
Butterdean Wood
Under the custodianship of the Woodland Trust, Butterdean Wood on the outskirts of Haddington is slowly being restored to native woodland.
There are more than 5km of paths to explore, with two waymarked trails and several wildlife-themed sculptures to find. Car parking available.
Post Walk Pit-Stops: The Waterside & The Golf Tavern, Haddington
Butterdean Wood Route Information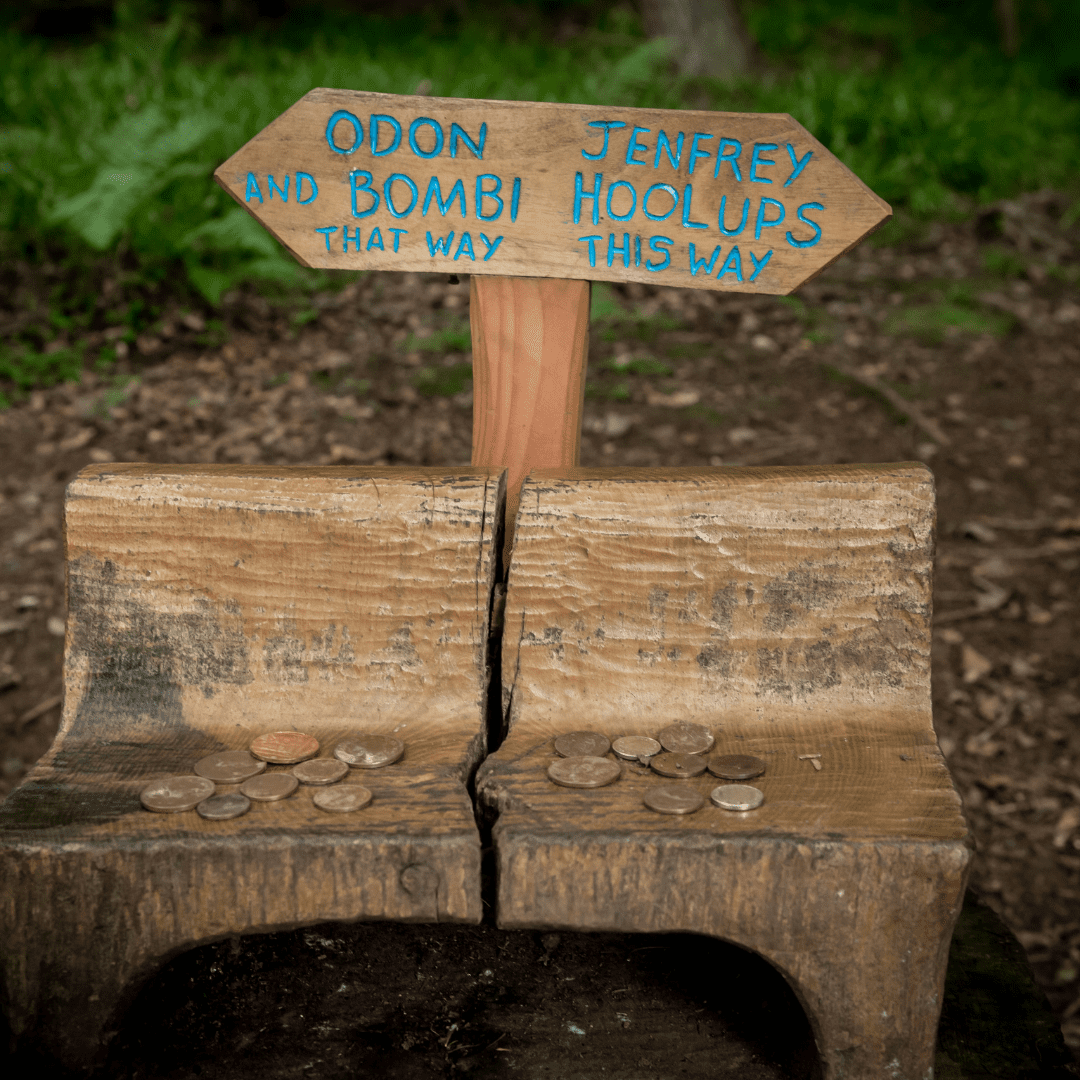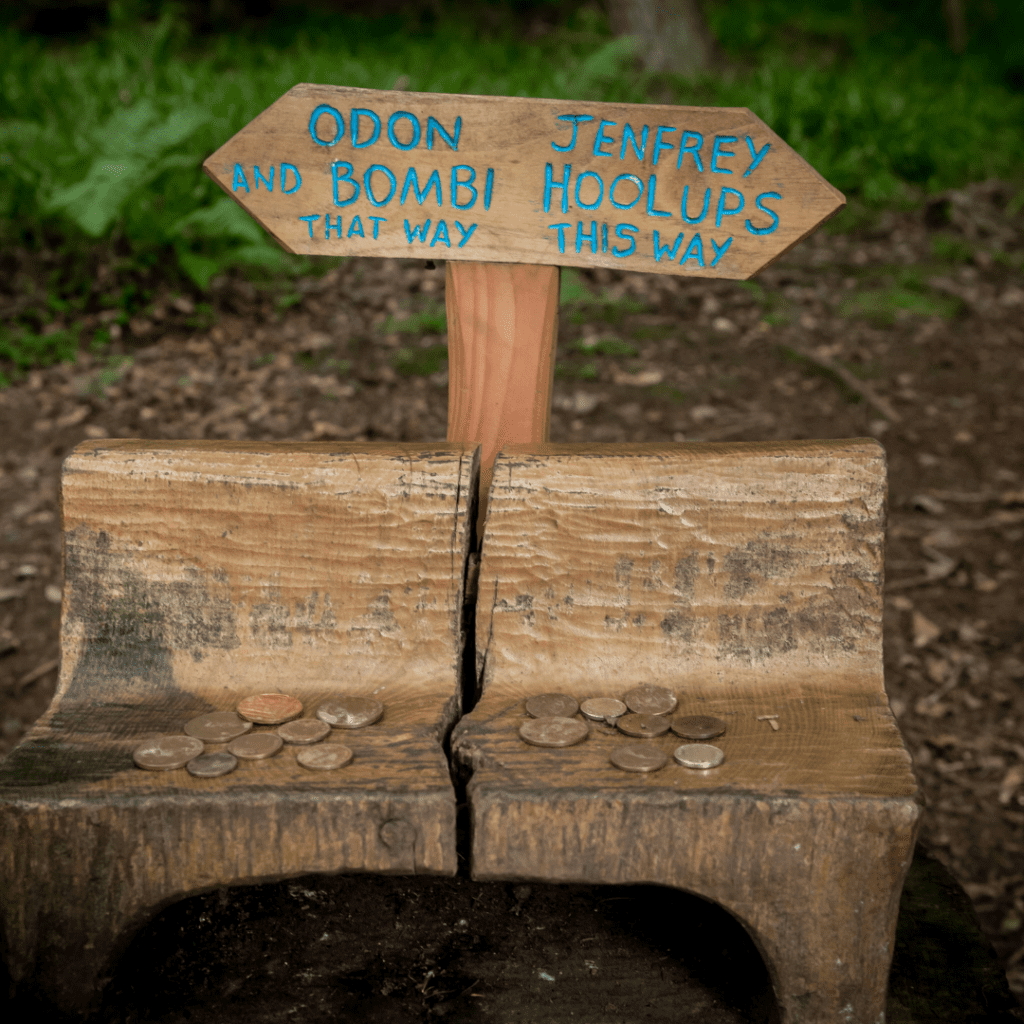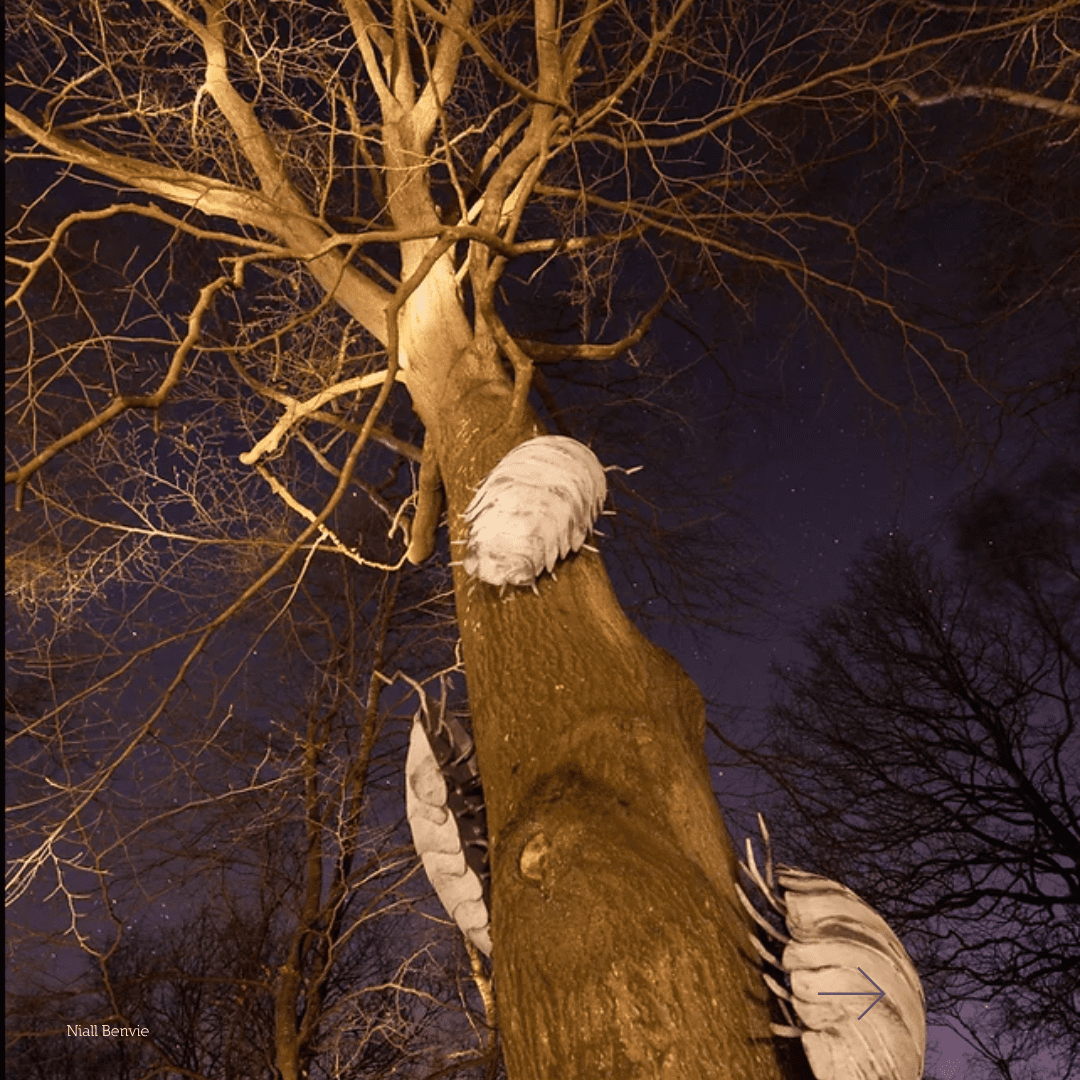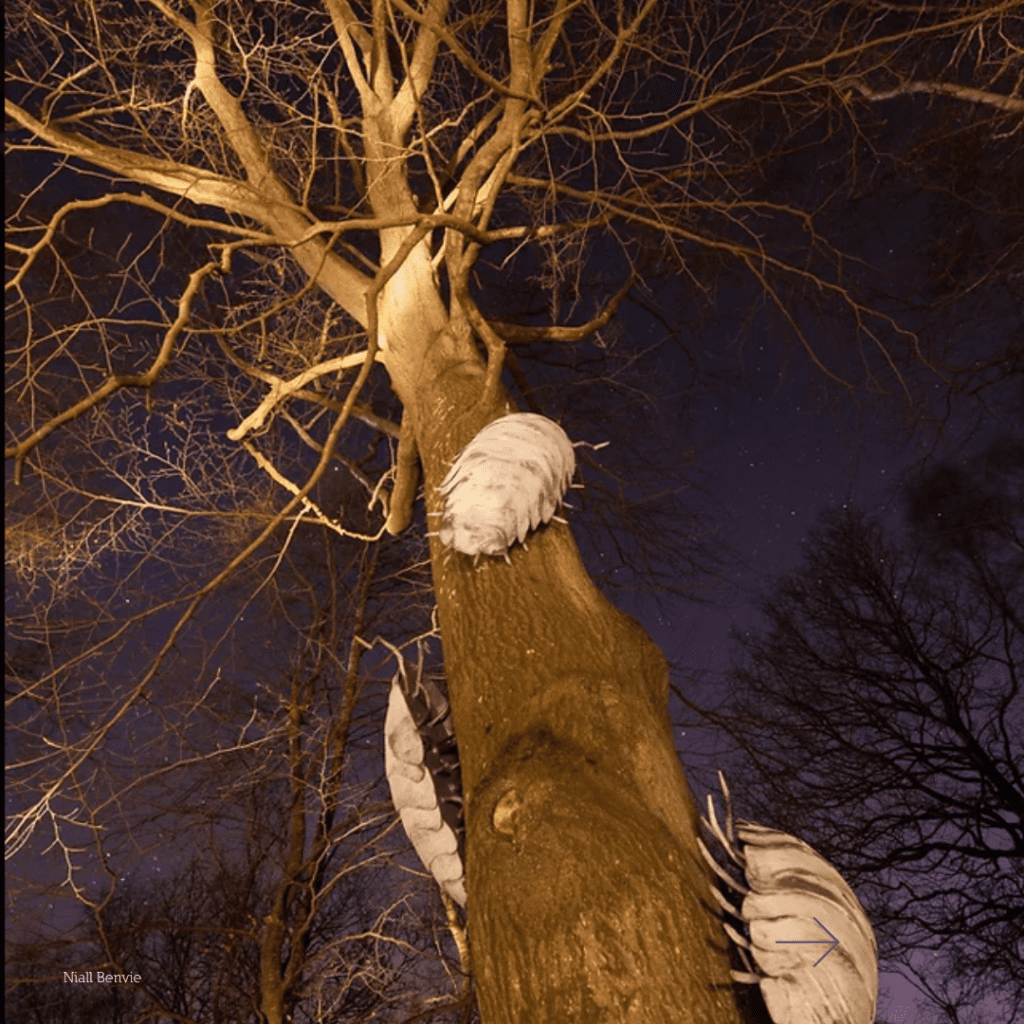 Hailes Castle
One of Scotland's oldest stone castles, Hailes Castle dates from the 1200s and has links to Mary Queen of Scots. A scenic nature-filled three-mile round trip from the village of East Linton takes you along the River Tyne to this quiet ruin. Note, there are quite a few steps on this walk, so unless you're feeling particularly fit, leave the buggy behind.
Unfortunately, Hailes Castle is closed to the public at the moment but you can still take in the views of this amazing castle as you walk by.
Post Walk Pit-Stops: Crown and Kitchen & The Mart Farm Shop, East Linton
Hailes Castle from East Linton Route Information
Dunbar Clifftop
This dramatic coastal walk forms part of the final section of the 134-mile John Muir Way, which connects Helensburgh on the West coast and Dunbar on the East. The 2.5km trail is mostly tarmacked but does involve steps. Park at Dunbar Leisure Centre.
Post Walk Pit-Stops: The Brig & Barrel, Dunbar
Dunbar Clifftop Trail Information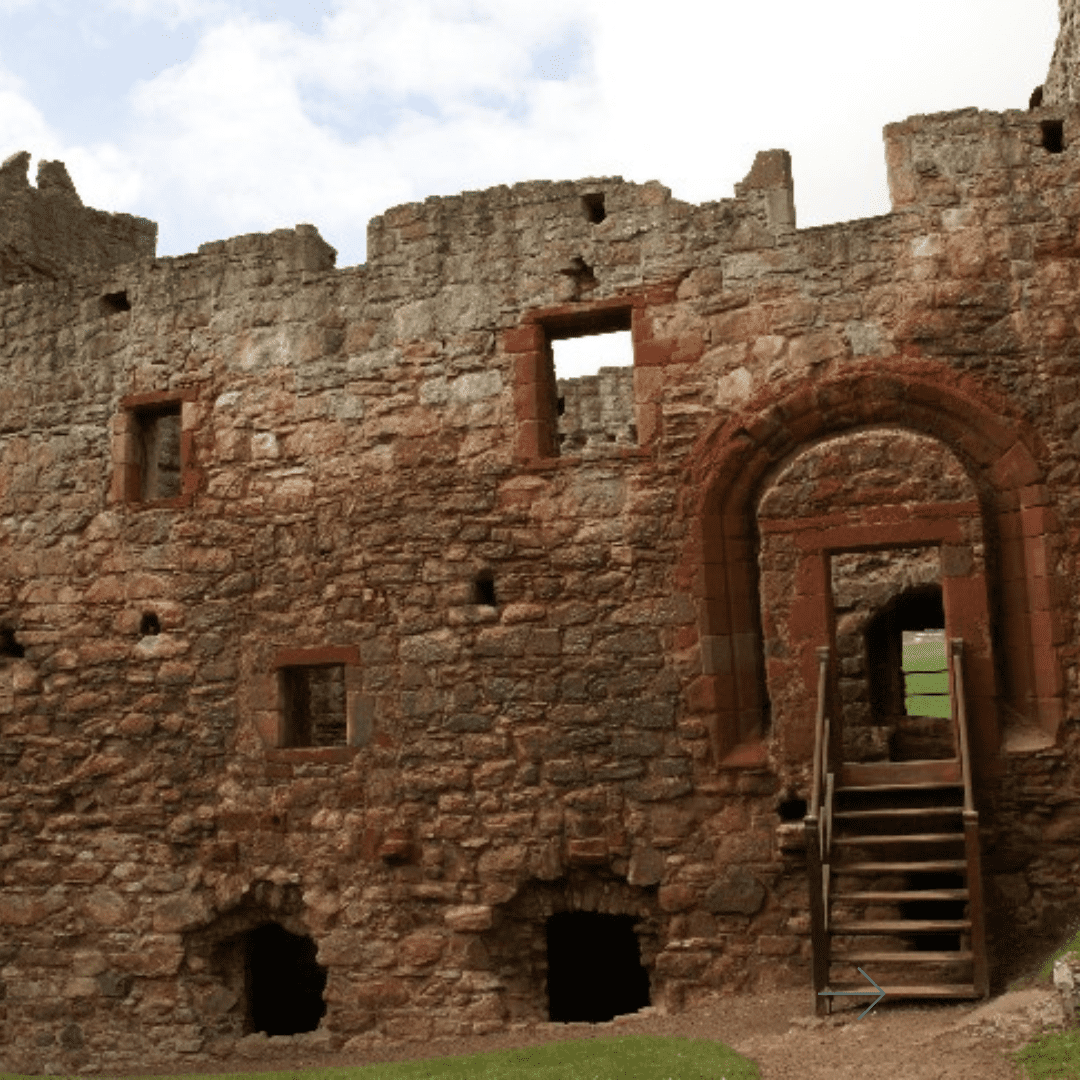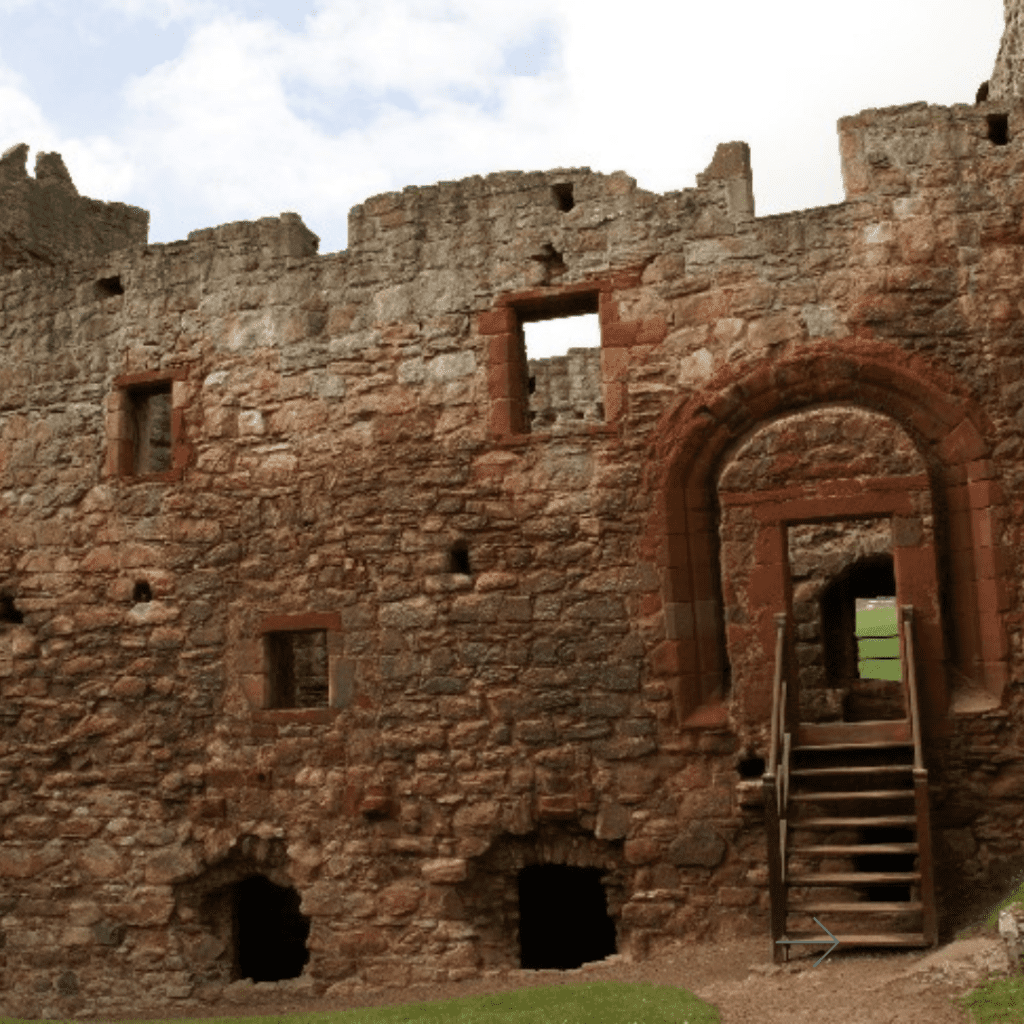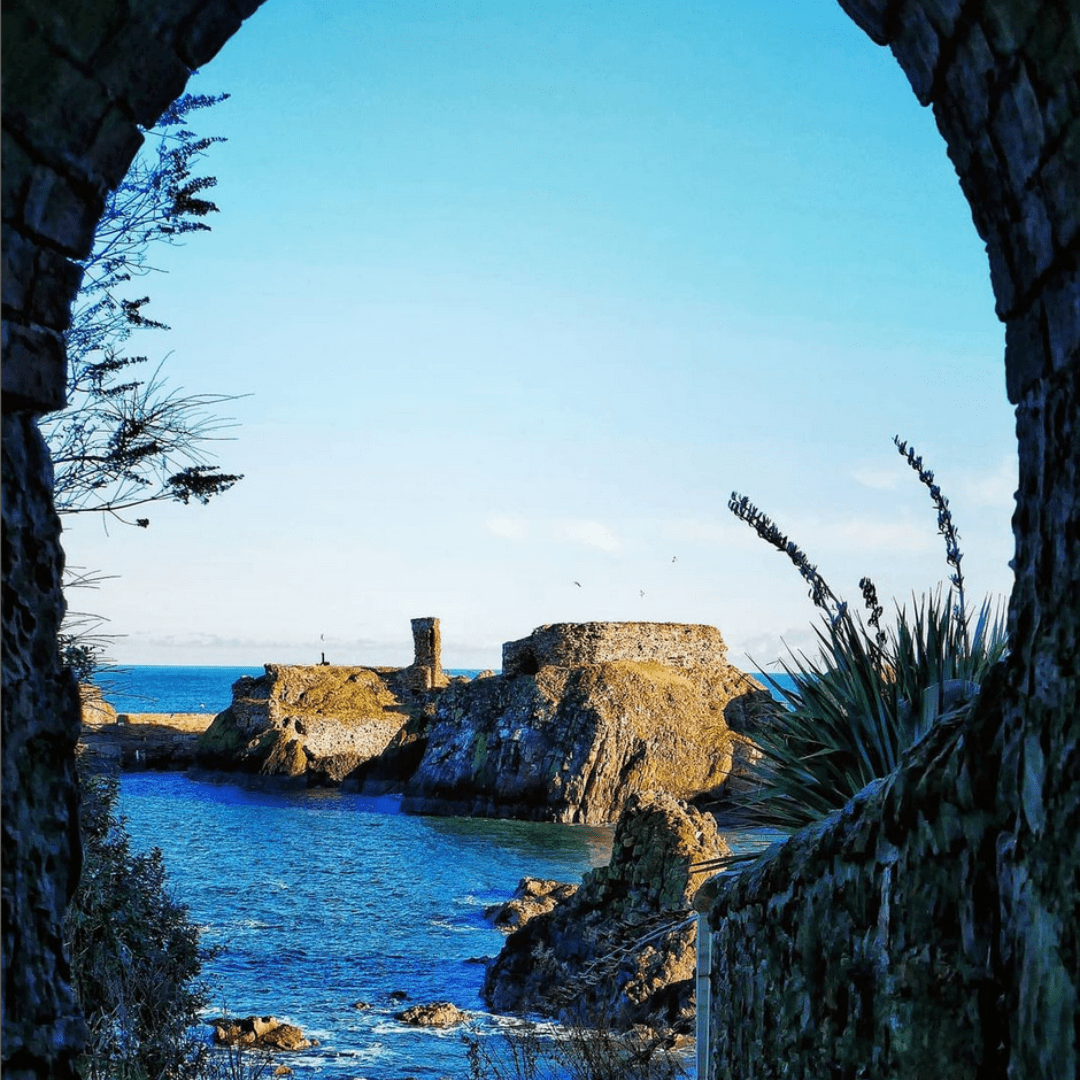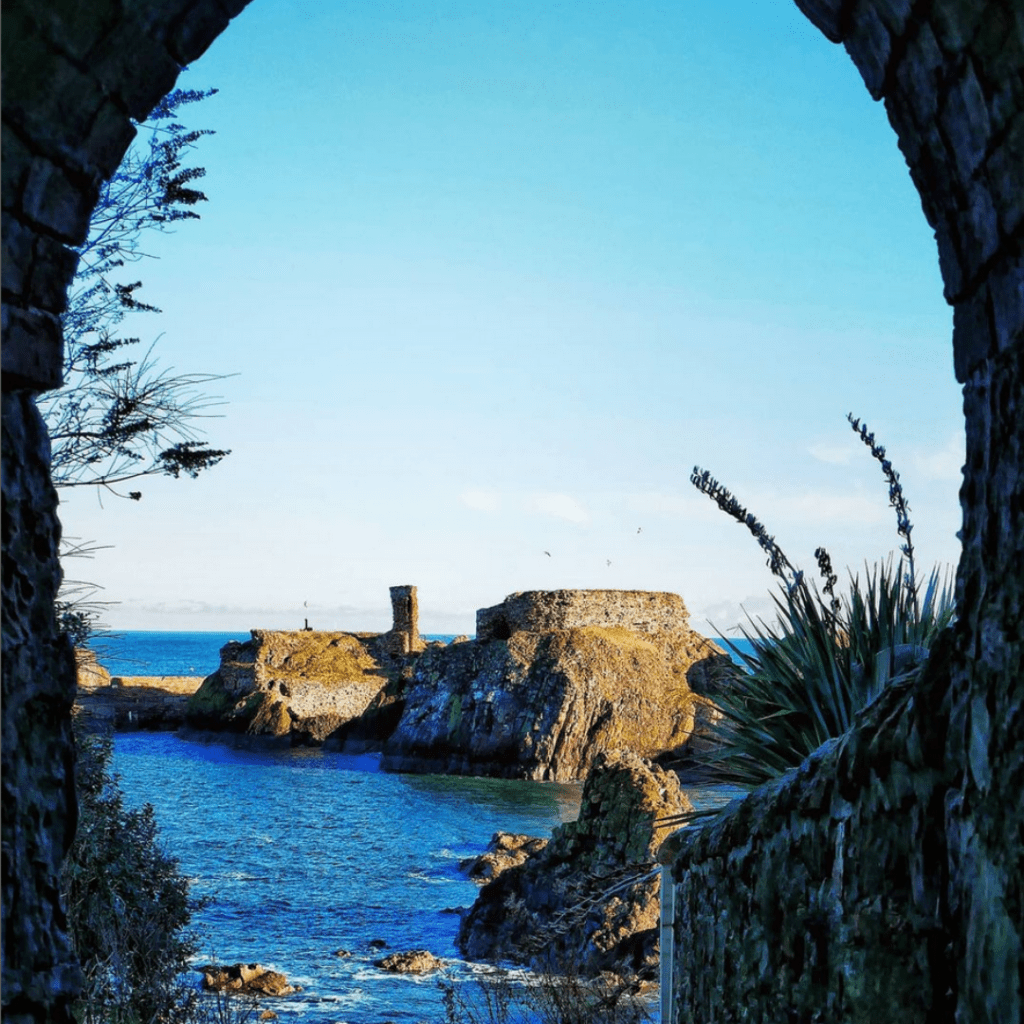 Levenhall Links
Levenhall Links in Musselburgh is not just a bird watcher's paradise. The mix of grassland, woodland, ponds and ash lagoons also make it a stunning place for a stroll. Park at Millhill and begin the walk by heading out to the mouth of the path that follows the sea wall, offering incredible views over to Fife and Edinburgh. Return to the start through the grassy meadows that sit next to Musselburgh Racecourse.
Post Walk Pit-Stops: Miro's Village, Musselburgh
Musselburgh & Firth Walk Route Information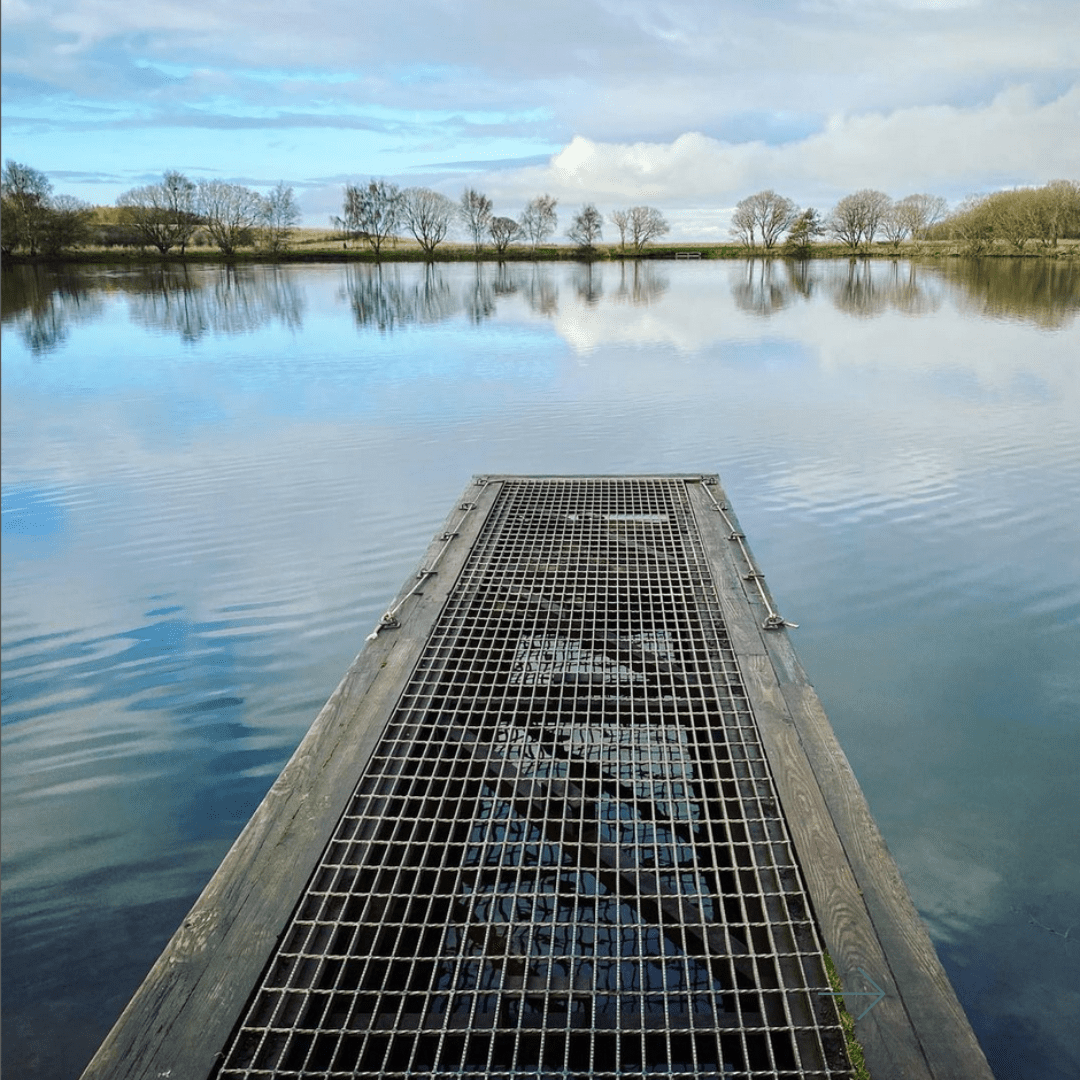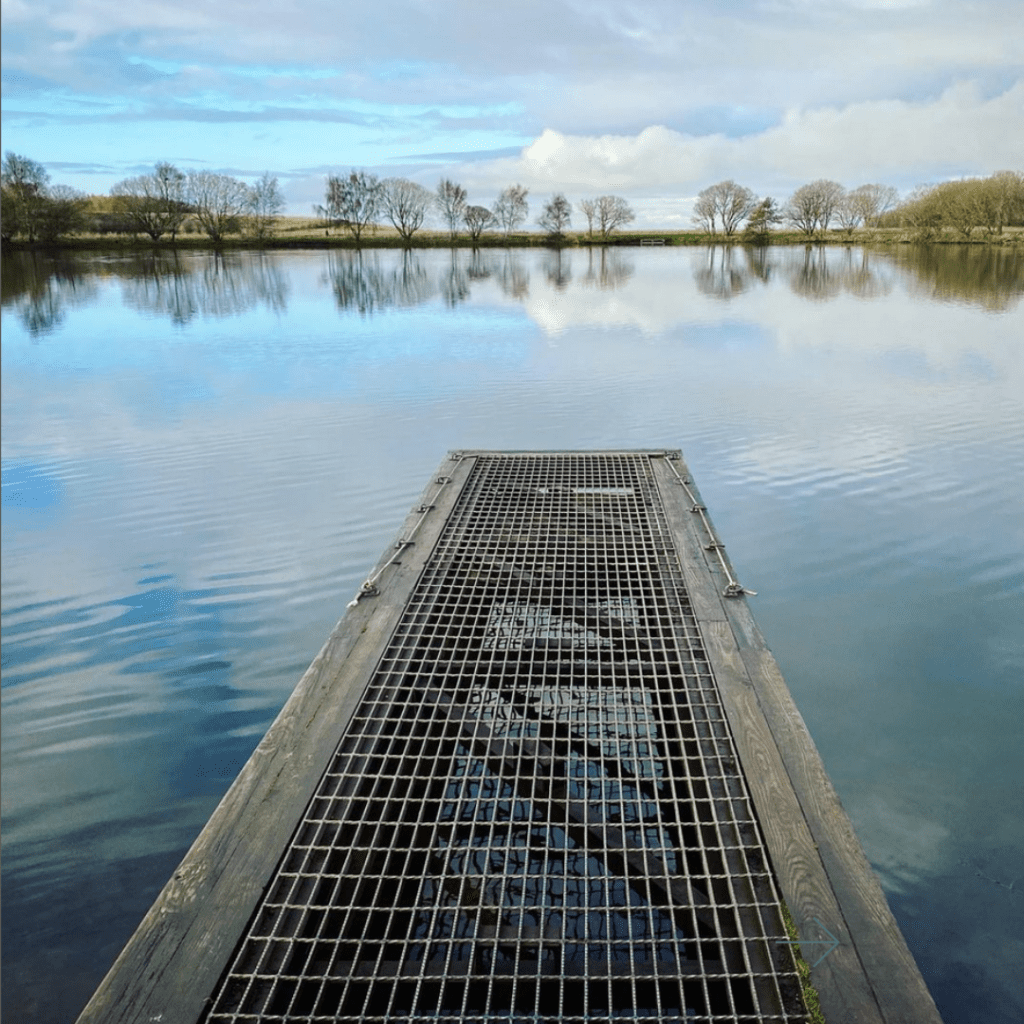 Looking for some inspiration on what to buy someone this Christmas? Take a look at our guide to some of the best local producers, makers, movers and shakers in East Lothian and their unique and beautiful festive gift offerings.
An ethical adventure company based in Dunbar, specialising in paddleboarding, coasteering, surfing and mountaineering around Scotland offering gift vouchers that take you where you feel most alive!
Lifestyle store Village Green Home supports East Lothian creatives and independents. Visit the shop next to the Strawberry Barn just outside Dunbar, or head to their website.
Laura Thomas
Laura Thomas Co use plant-based ingredients to make natural soaps and scents for a sustainable lifestyle. Discover more at their website or visit their store on North Berwick High Street.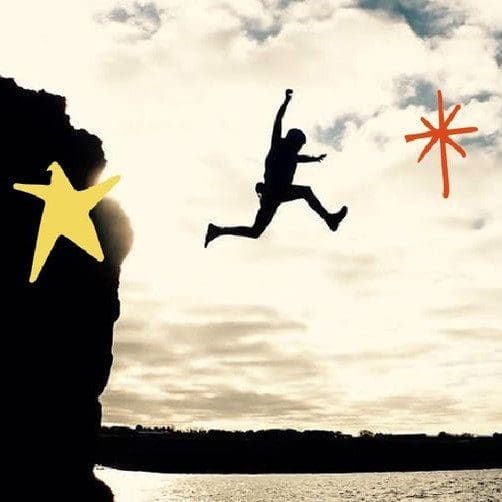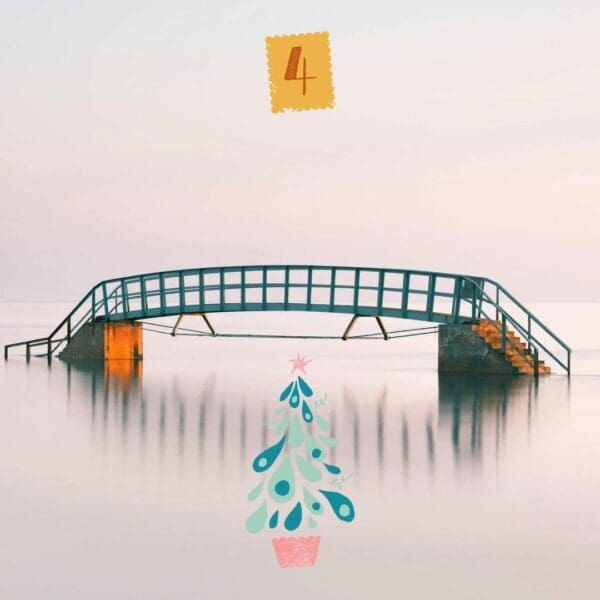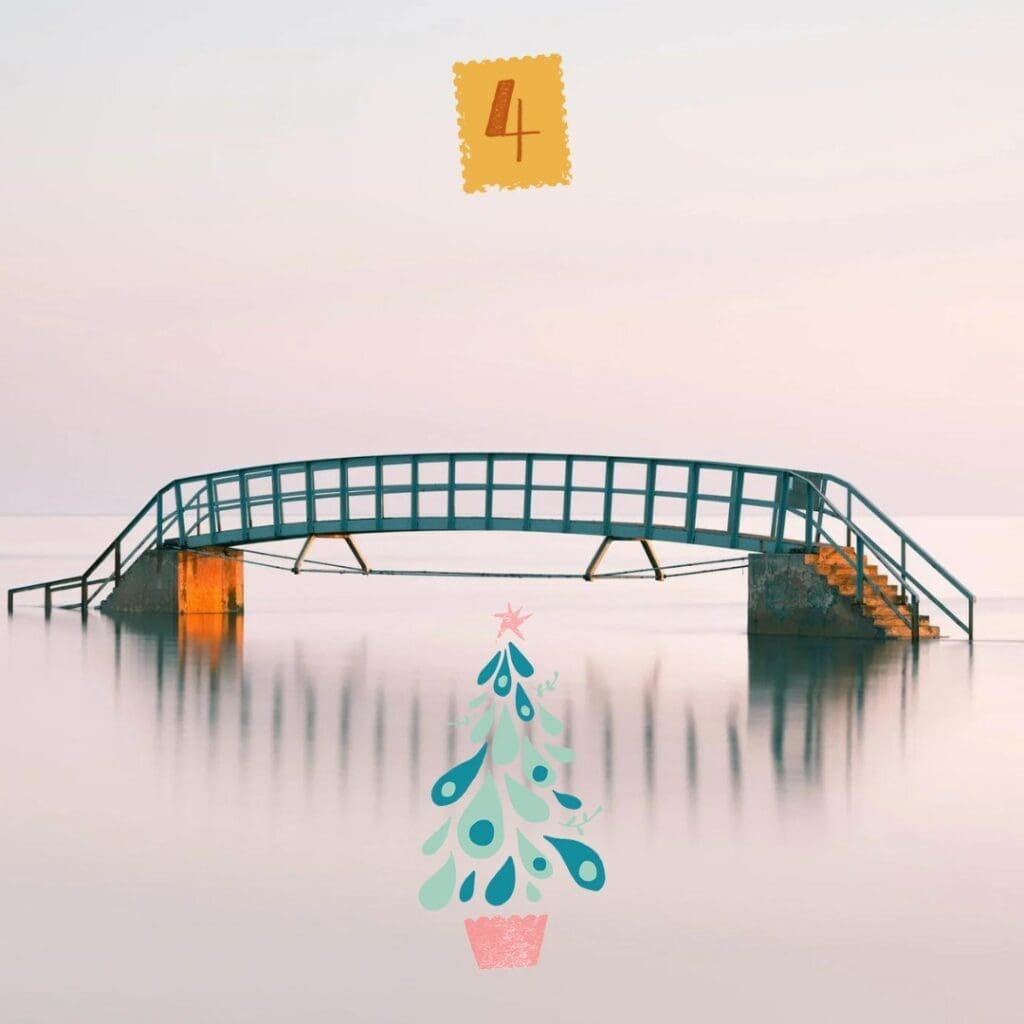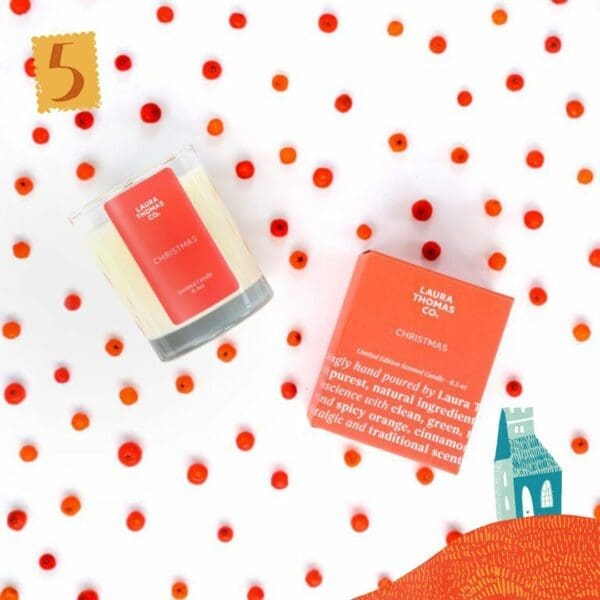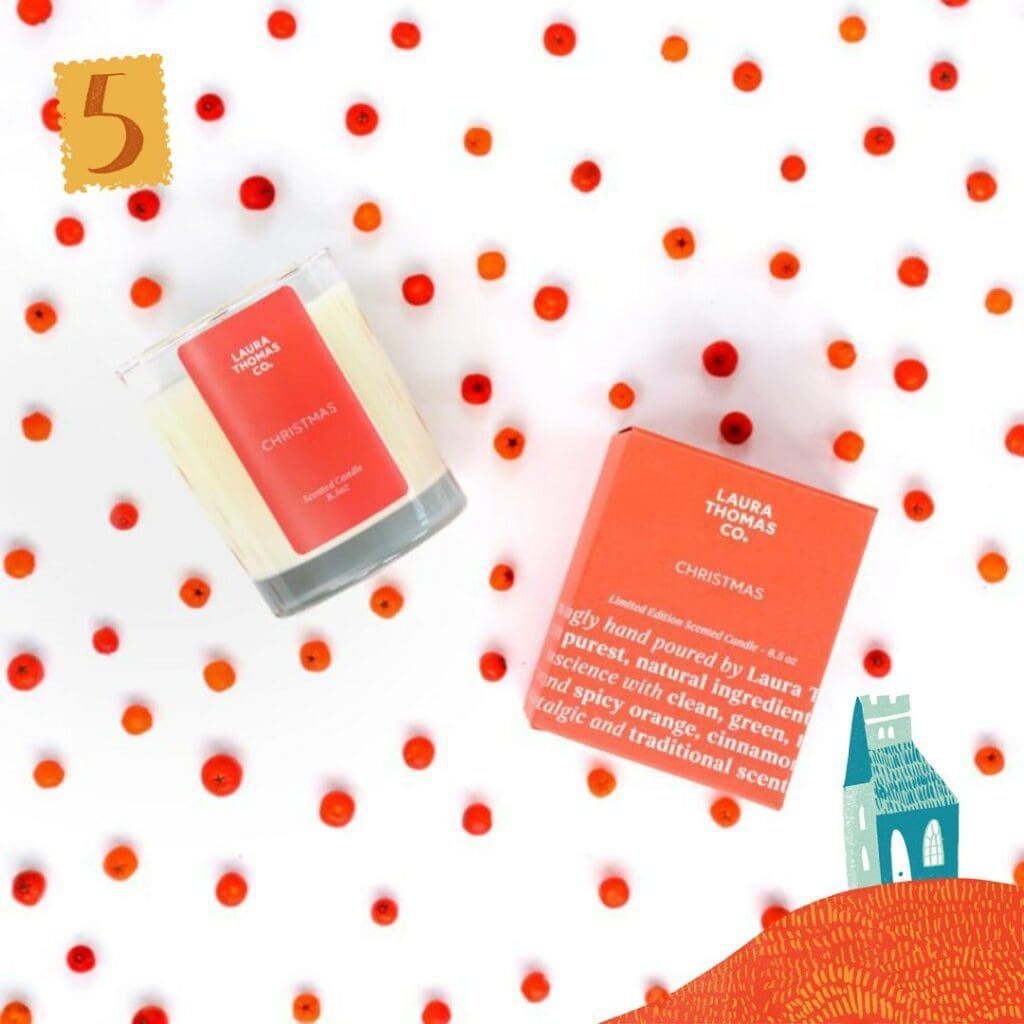 Give the gift of choice with an East Lothian Gift Card this Christmas. There's over 100 local businesses to choose from and it's valid for a year so the lucky recipient can take their time and enjoy spending!
Choose from quirky gift shops, hairdressers and beauticians to popular tourist attractions, golf courses and restaurants to sample East Lothian's fantastic food and drink.
Foxlake Adventures gift vouchers allow you to gift everything from wakeboarding sessions to their Foxfall low ropes course creating fun-filled experiences for all in the great outdoors. Enjoy a fun day out at this 5-star adventure hub just outside Dunbar.
Chocolate Tree
Stunning range of ethically sourced craft chocolate using only the finest premium ingredients. Including hand crafted bean to bar visually beautiful organic couverture bars and delicate flakes to enjoy the perfect cup of cocoa.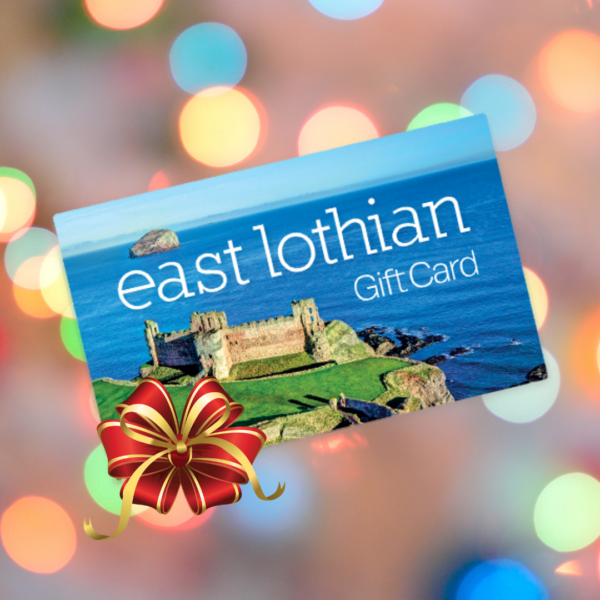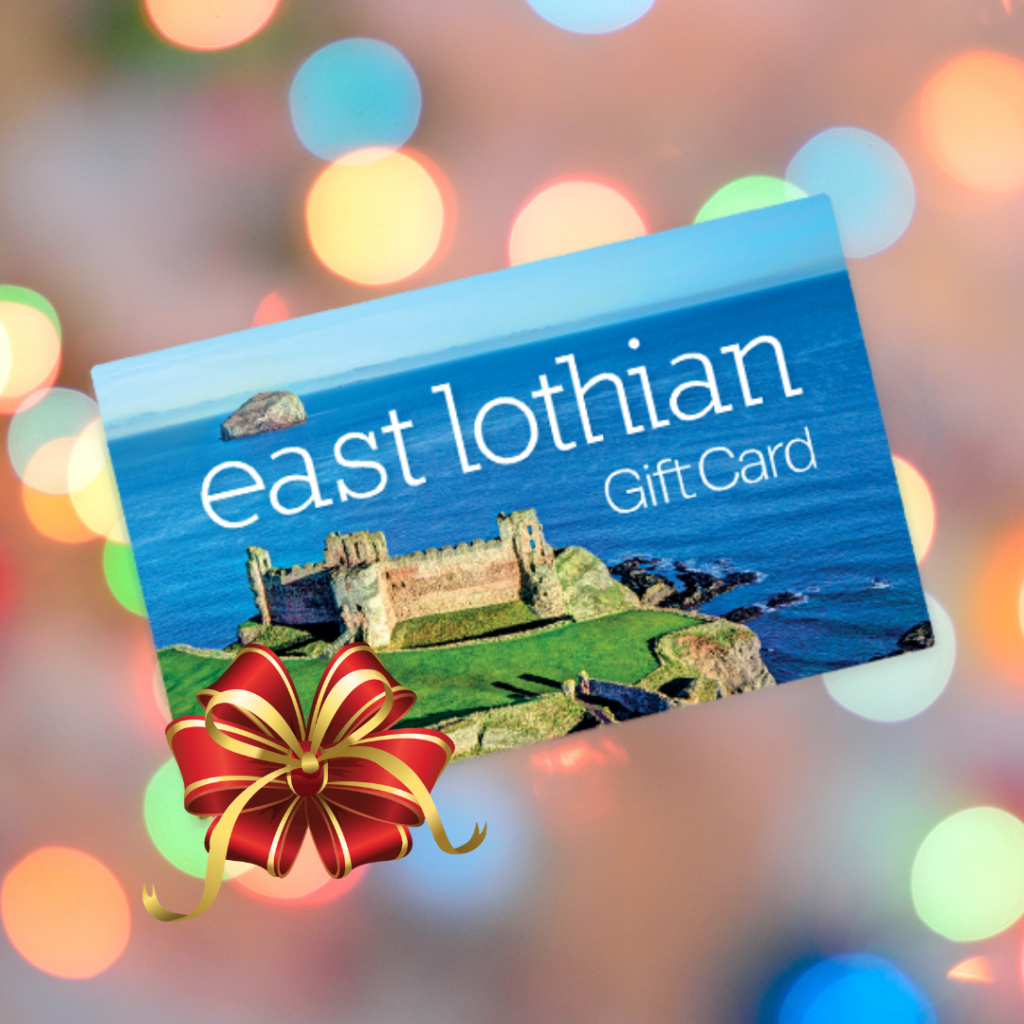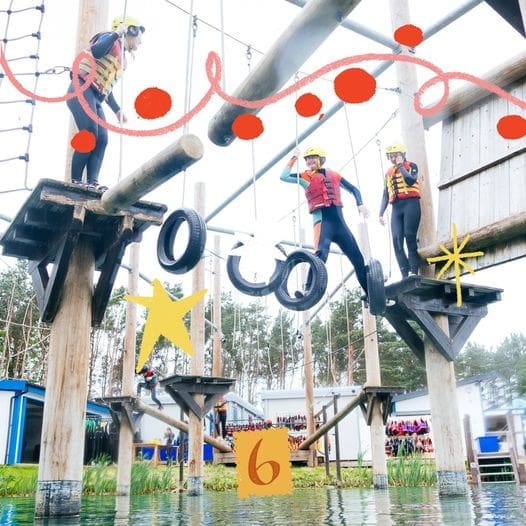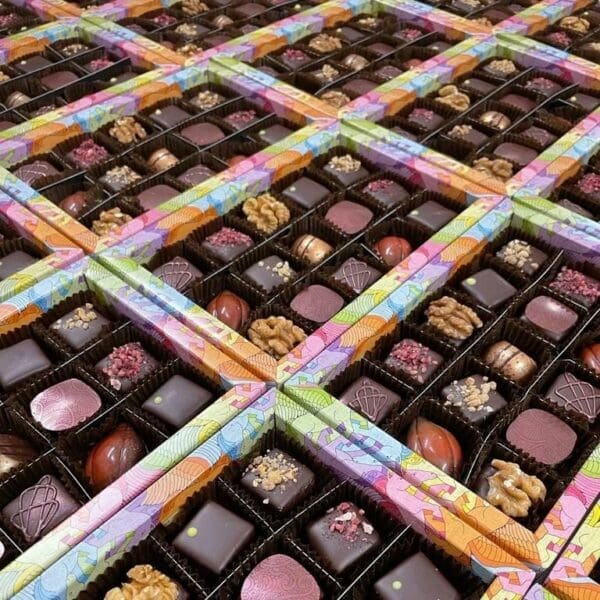 Perfect curries every time! Spice pots are perfectly blended spices that can be used to make simple and delicious indian food. Their curry spice kits make the the best gifts for foodies!
An artisan larder of delicious home made goodies. Their luxury hand stamped festive hampers are filled with your own personal choice of treats. Discover more at their website. Watch out for their shop in Haddington opening soon!
Give someone an unforgettable experience flying in a microlight. Fly over East Lothian's beautiful beaches and famous golf courses and see the world's largest gannet colony on the Bass Rock from a different perspective. With a choice of special presentation gift or electronic vouchers.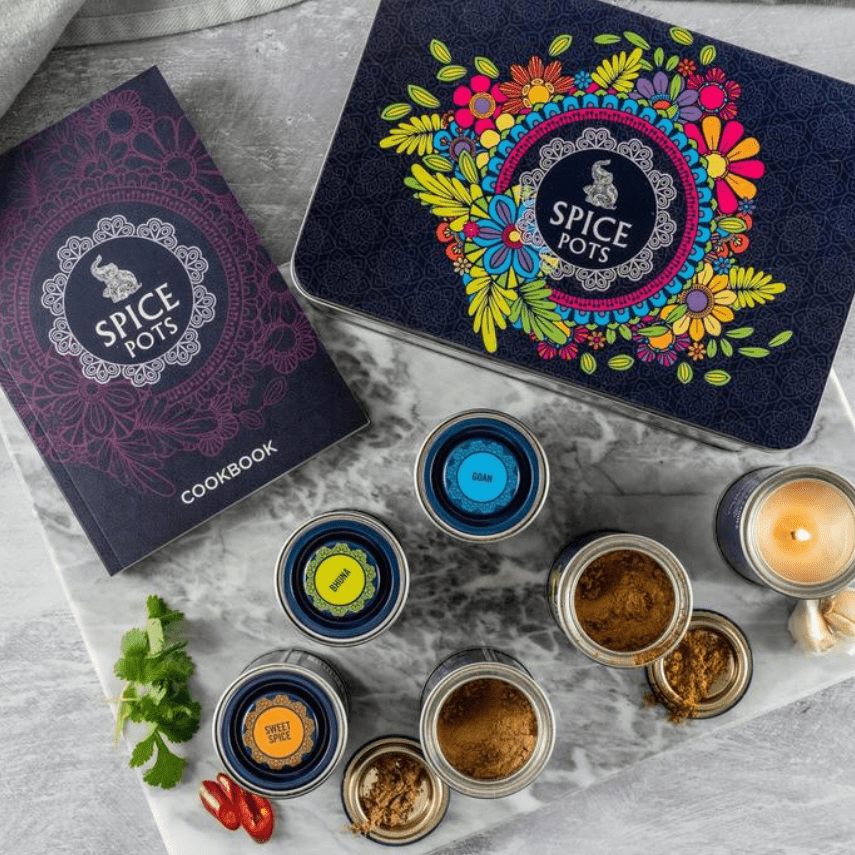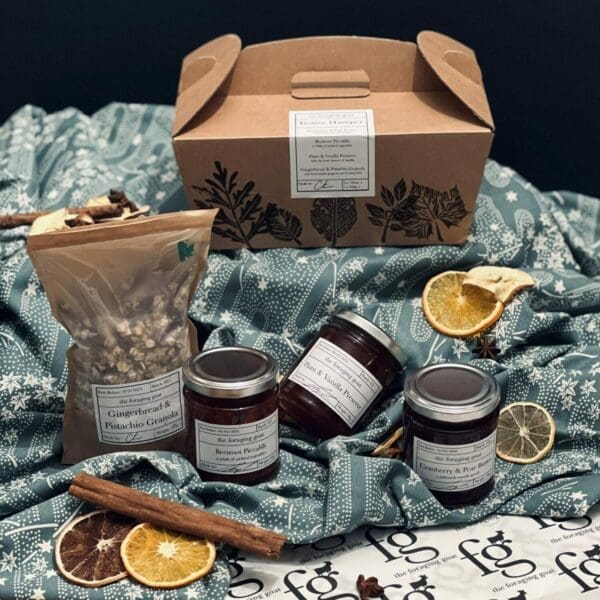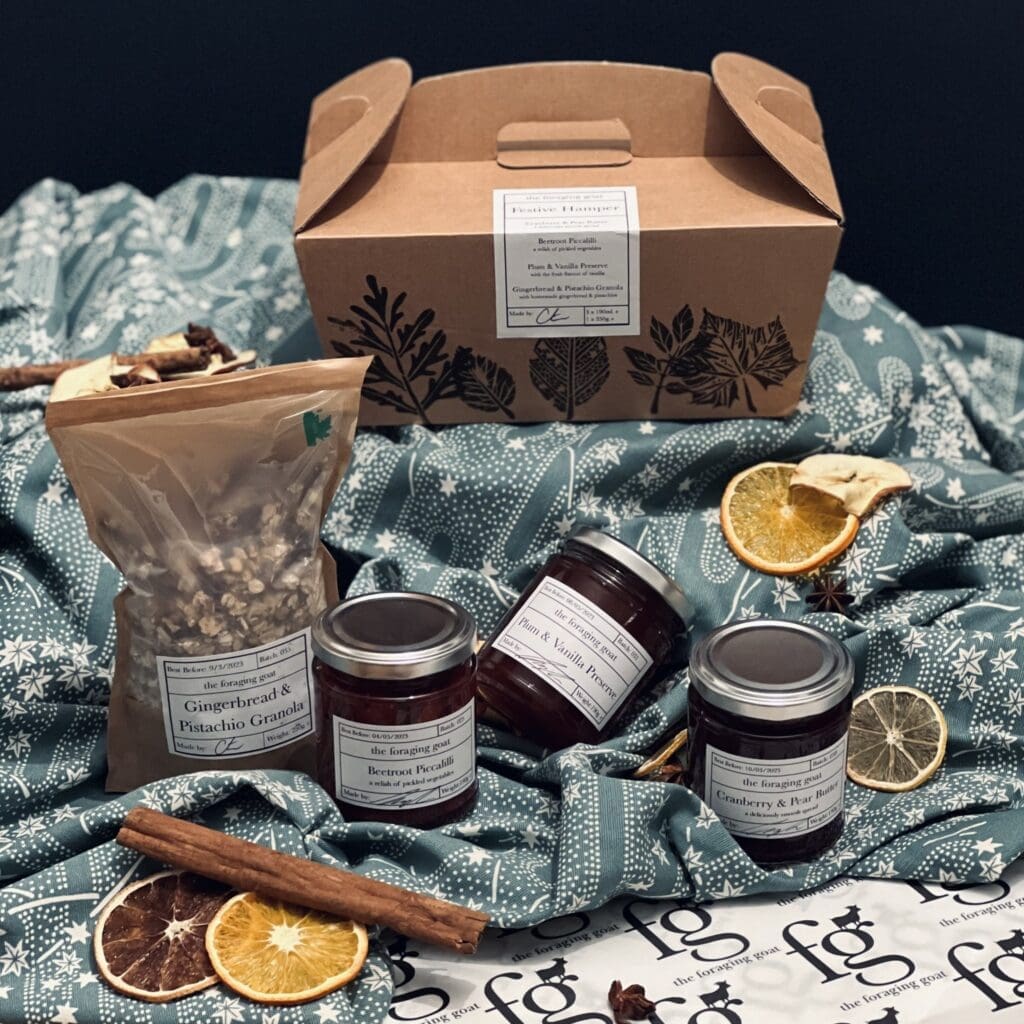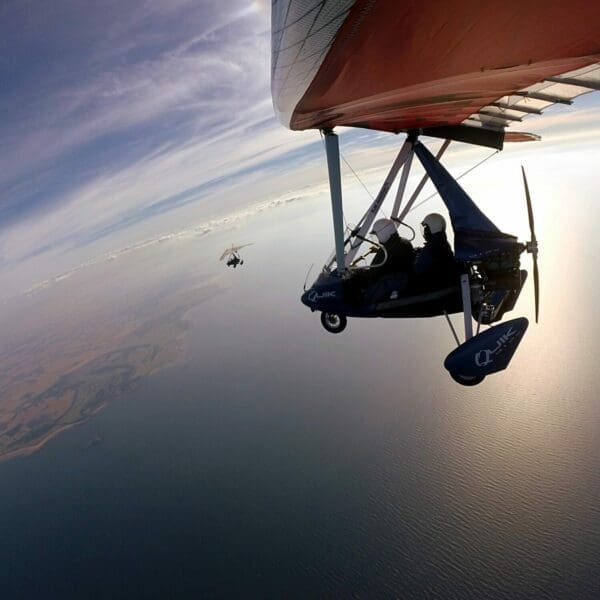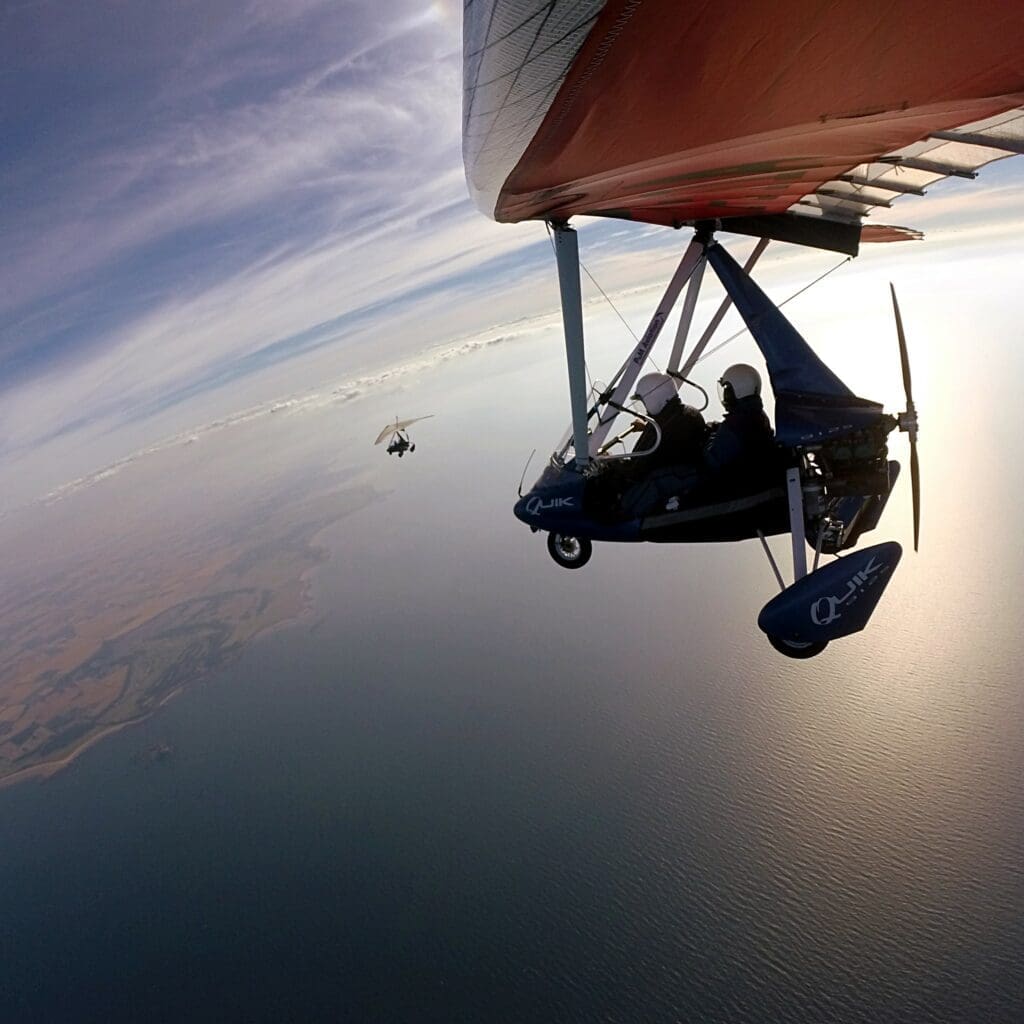 The cookery school gift cards make the ideal Christmas present for family, friends and partners. The cookery school offers a choice of classes for individuals and couples from preparing locally caught seafood, perfecting the art of traditional pastas and fillings to mastering delicious dishes to share as you enjoy quality time with your partner or creating stand out dishes to impress your friends at a dinner party.
The shop at Belhaven Brewery is stocked with some great Christmas ideas including branded merchandise, selection of beers and handmade accessories or order from their online shop or take a tasting tour to enjoy delicious ales and stouts.
Experience the outdoors on an E-Bike tour discovering East Lothian's varied and stunning landscape, coastline, hidden gems and delicious food and drink along with way. Gift a tour or e-bike hire voucher.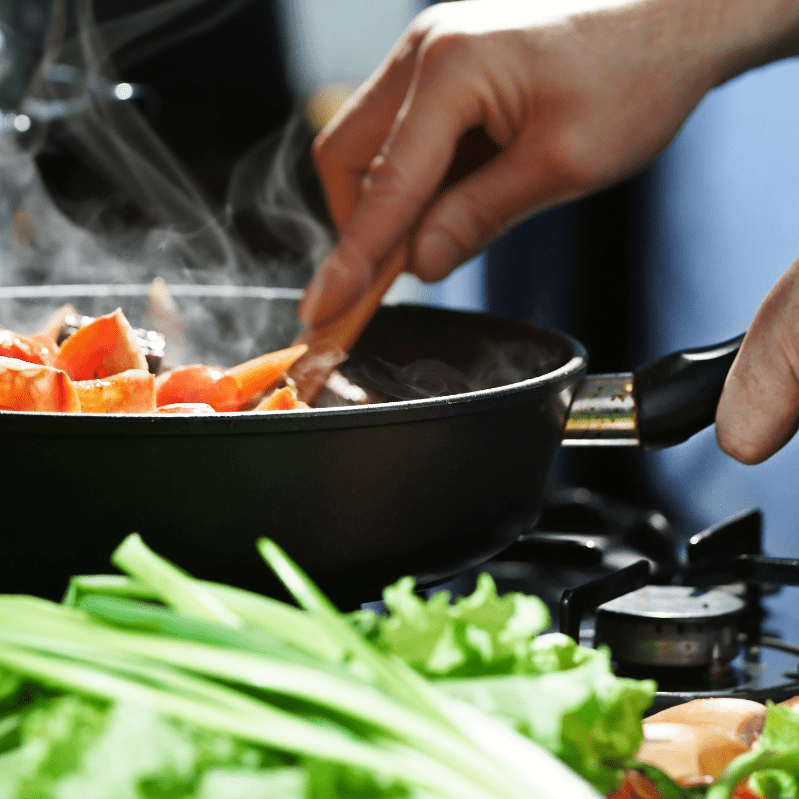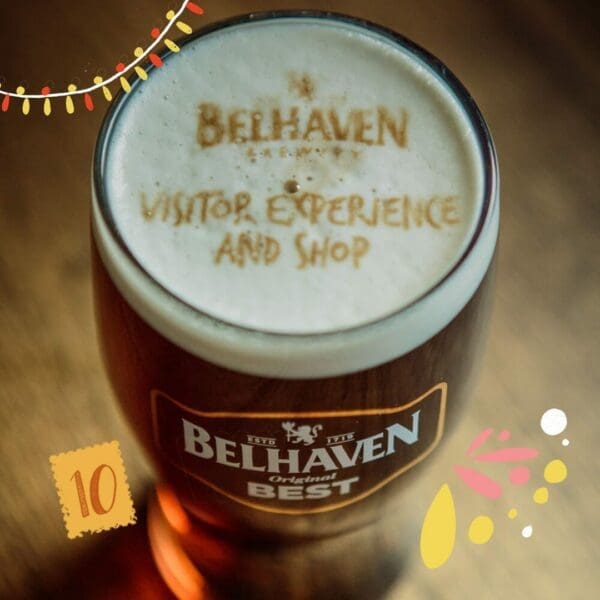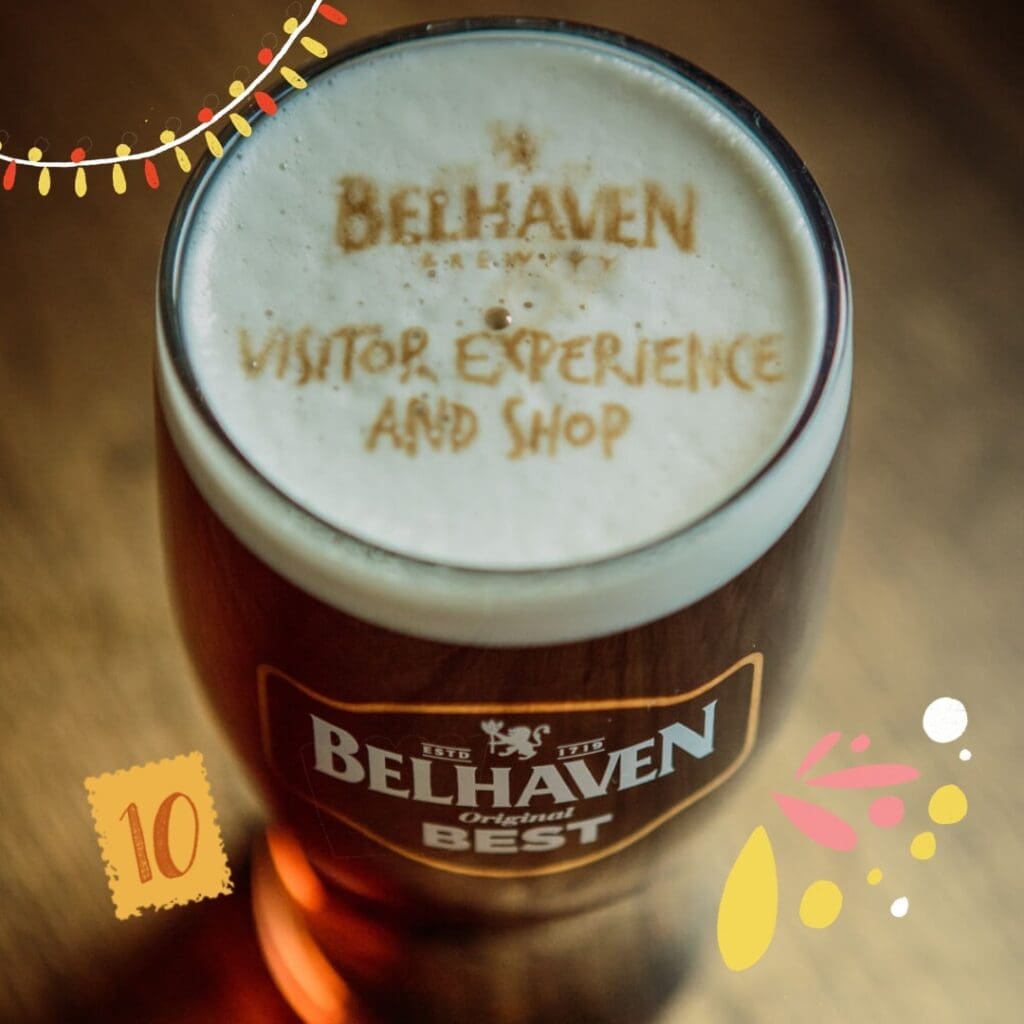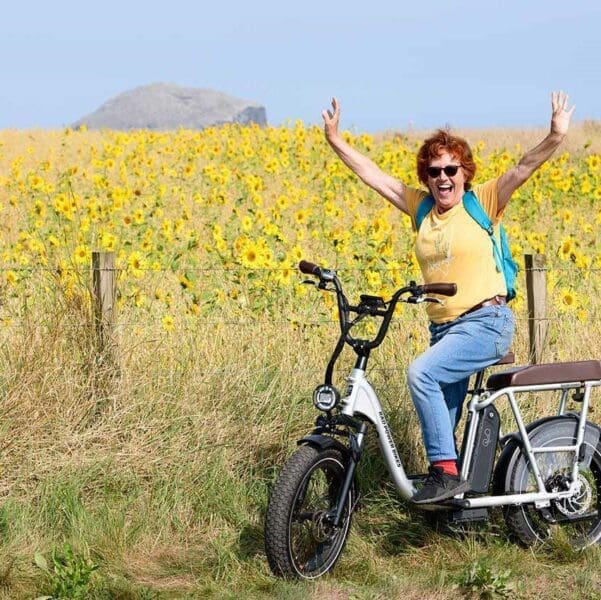 Scotland's original cider maker that creates a range of multi award winning ciders for every season using a blend of Scottish apples and fruit from their farm. Mulled wine, cider bumper boxes or if you're looking for something different, their cider liqueurs are just that!
The gift shop in the centre or online has a great range of marine themed, eco friendly festive gifts for all the family. From homewares, reusable bottles, travel coffee cups to toys, soaps, books and so much more...
Help protect the wildlife by gifting someone a wildlife adoption pack. Choose from a puffin, gannet or seal pup!
Norden is a gift shop in North Berwick which takes its concept inspiration from Nordic design and lifestyle promoting products created with New Scandinanvian Design and hand-picked by the owners. You can also order from their online store.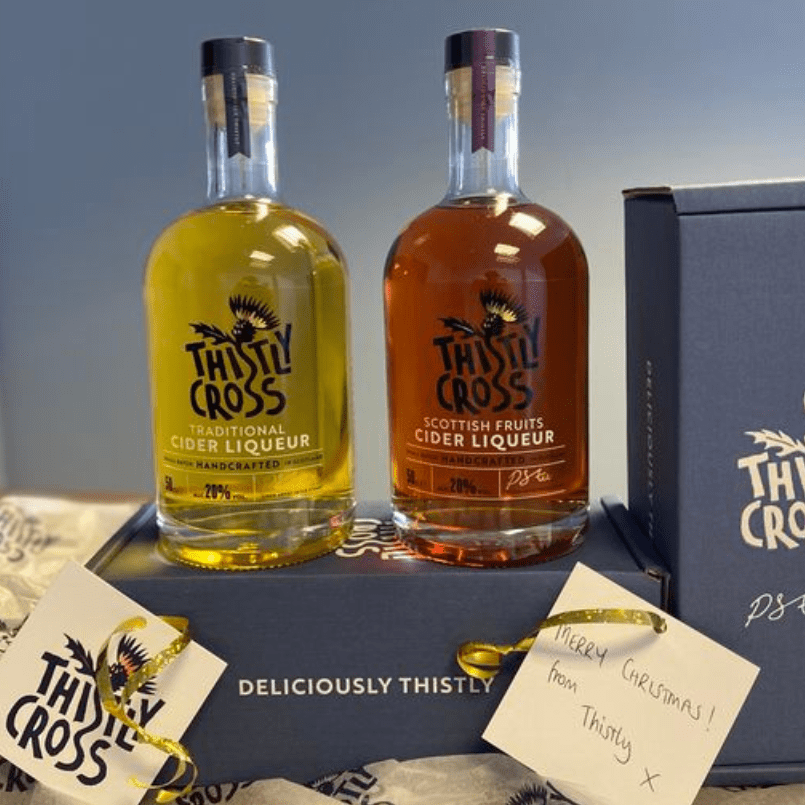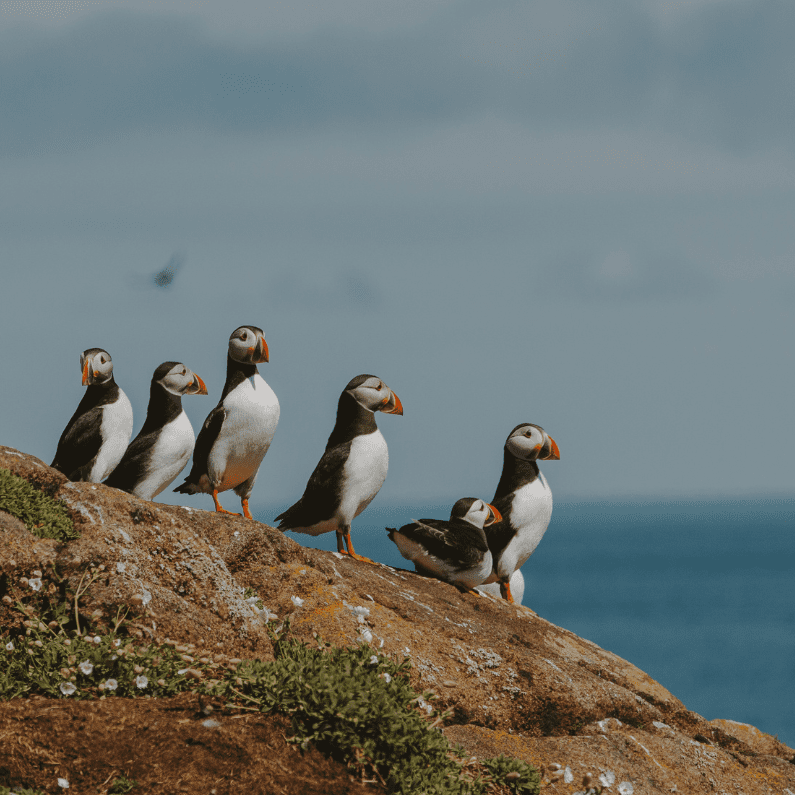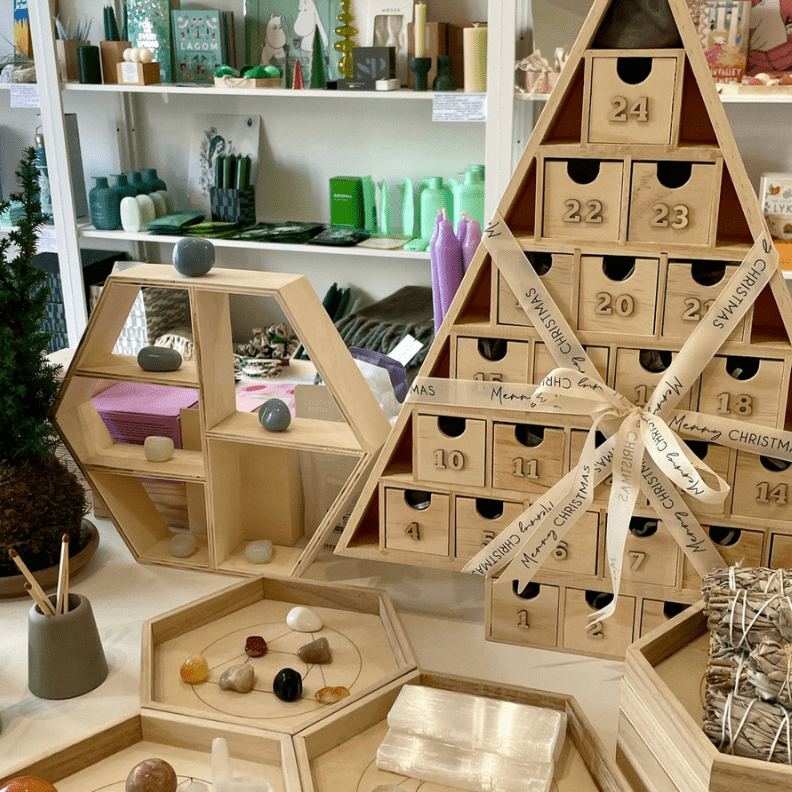 Hopipola Handwovens is the studio of handweaver and textile designer Kirsty Odds, based in Aberlady. She creates contemporary pieces of traditional looms.
The team at artisan producer Belhaven Smokehouse are driven by a love of fine Scottish seafood. Find their smokehouse and deli just off the A1 outside Dunbar.
NB Distillery in North Berwick is home to the World's Best London Dry Gin and offers a Ginspiration Tour with gin flight in its luxury tasting lounge.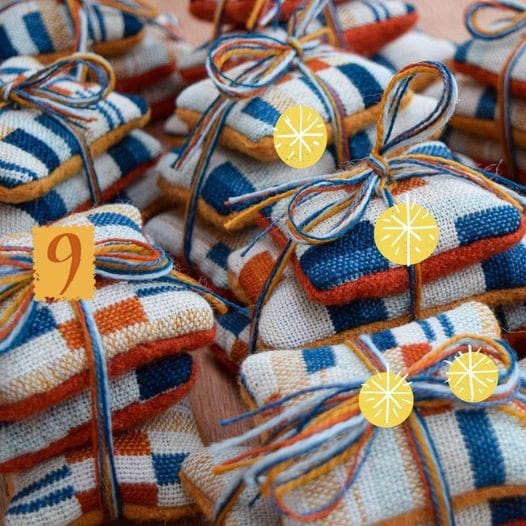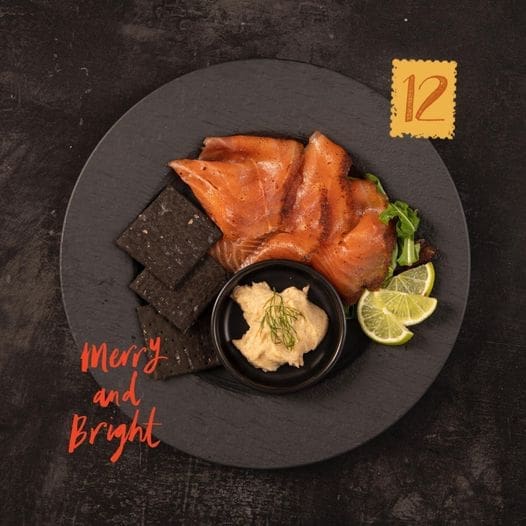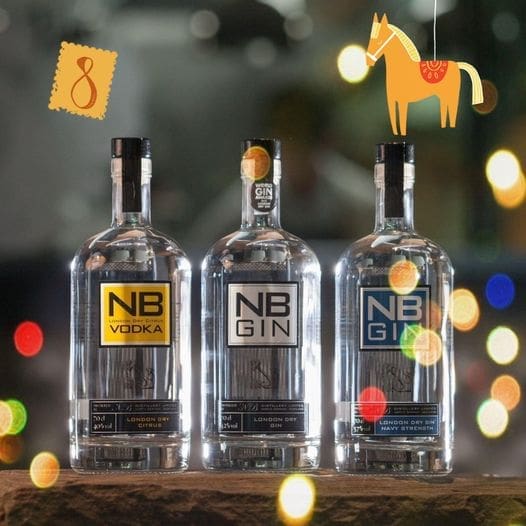 #loveeastlothian #shoplocal
The Saltire Festival is back for 2022 and there's a great programme of events to choose from – all held in East Lothian – the home of the Saltire flag.
Based around St Andrew's Day on 30th November, The Saltire Festival is an annual celebration, bringing you the very best of Scottish entertainment from traditional to modern music and from film screenings featuring Scottish stars of stage and screen to celebrations of Scotland's rich cuisine – and much more!
This year's festival kicks off on Monday 21st November and runs until Friday 2nd December, starting with the Saltire Raceday at Musselburgh Racecourse. On Wednesday 23rd November, there will be a screening of the film 'My Old School' at The Brunton starring the iconic Alan Cumming in the true tale of a grown man who passes himself off as a pupil at a Glasgow school. The Brunton also hosts music legends Barbara Dickson and Hue & Cry.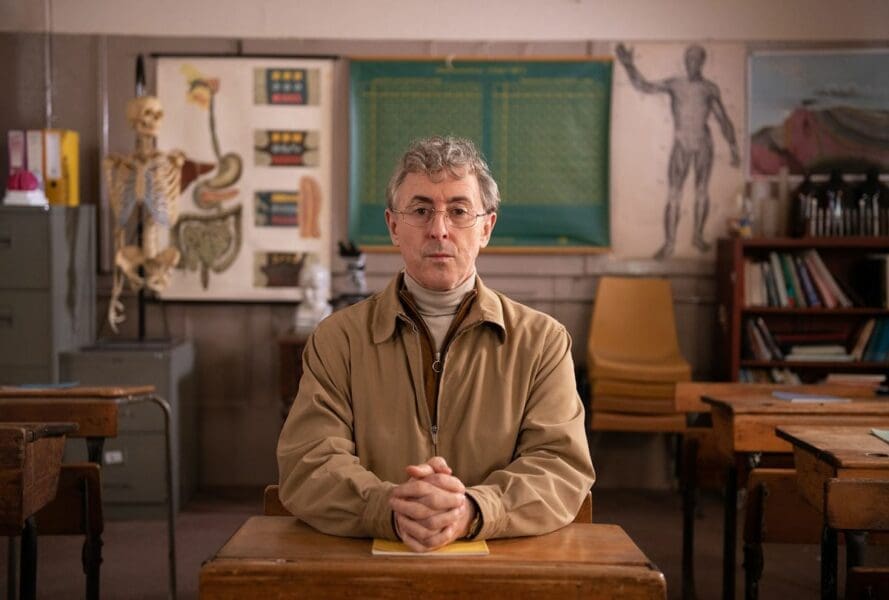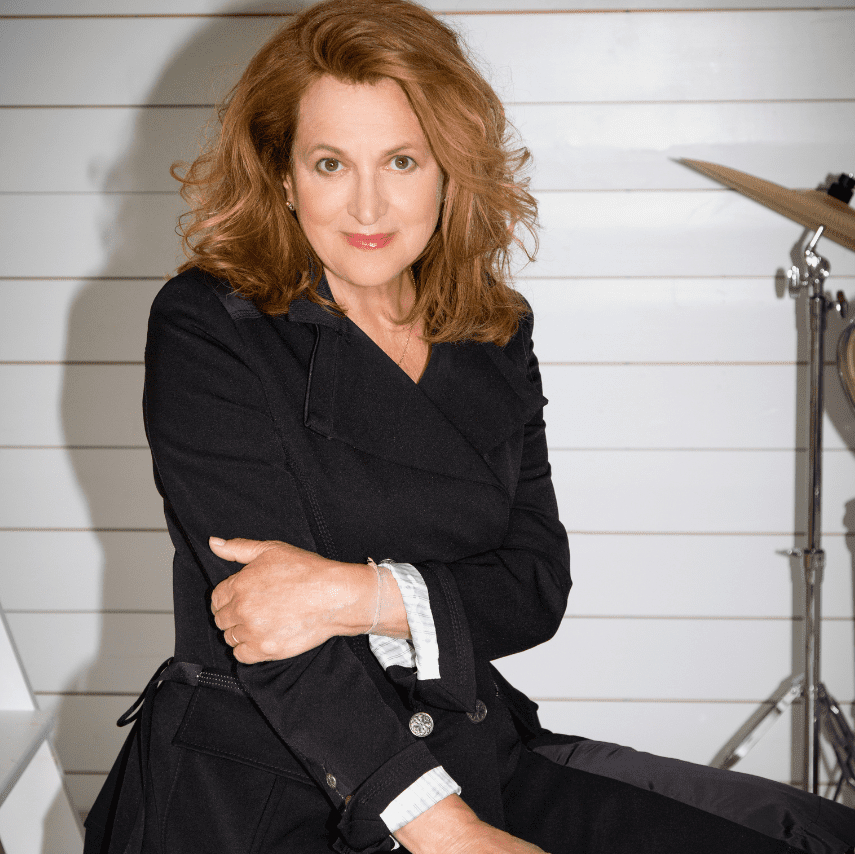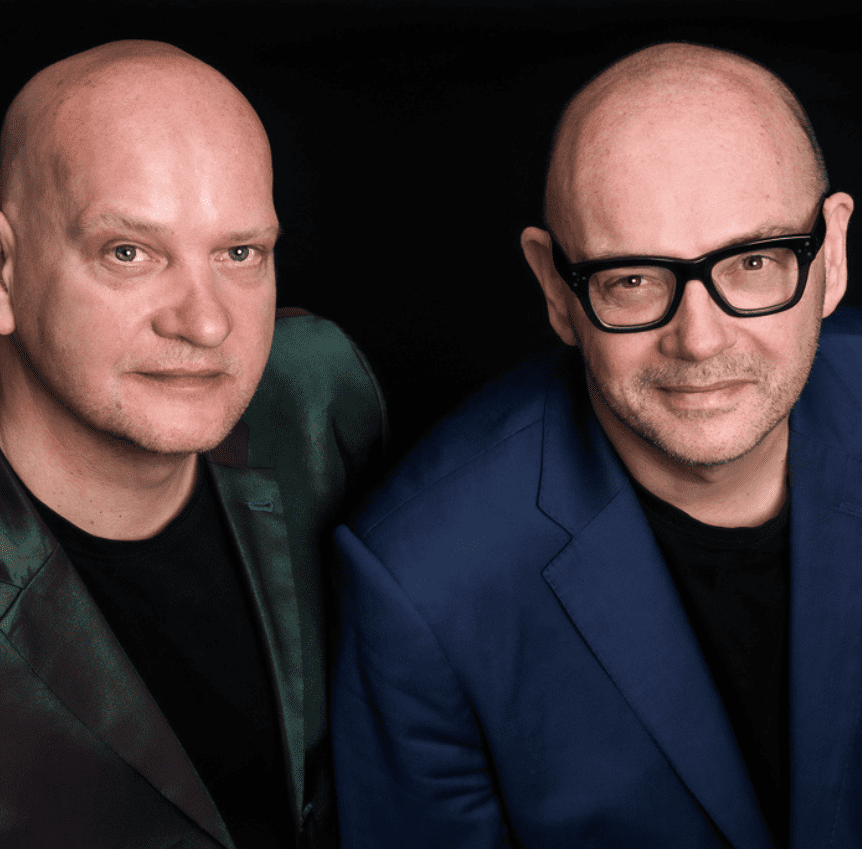 The programme features a Saltire Farmers' Market in Haddington where you can pick up some locally produced ingredients and conjure up your own St Andrew's Day feast! Those thinking ahead to the festive season should make sure to get along to the Victorian Christmas event at Prestonpans Town Hall. There will also be the traditional St Andrew's Day service in the Parish Church at the birthplace of the Saltire, Athelstaneford, on Sunday 27th November.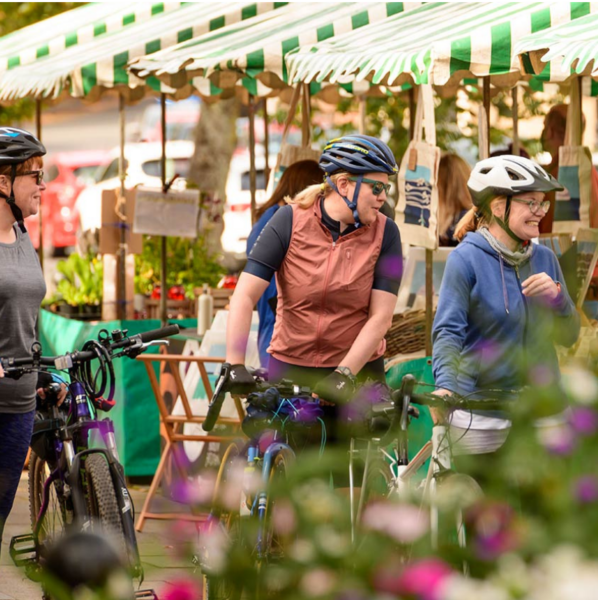 2022 is Scotland's Year of Stories and the Saltire Festival is the perfect opportunity to showcase events shining a spotlight on stories inspired by, written or created in Scotland. East Lothian has played a vital part in much of Scotland's history and continues to help shape modern Scotland today. A collaboration with the Edinburgh Book Festival brings an interactive storytelling event for families to The Brunton, which is also hosting a comic performance of some of Robert Burns' gothic poetry and the very tasty  'Stories and Scran' which is exactly what is says – readings from authors accompanied by delicious food!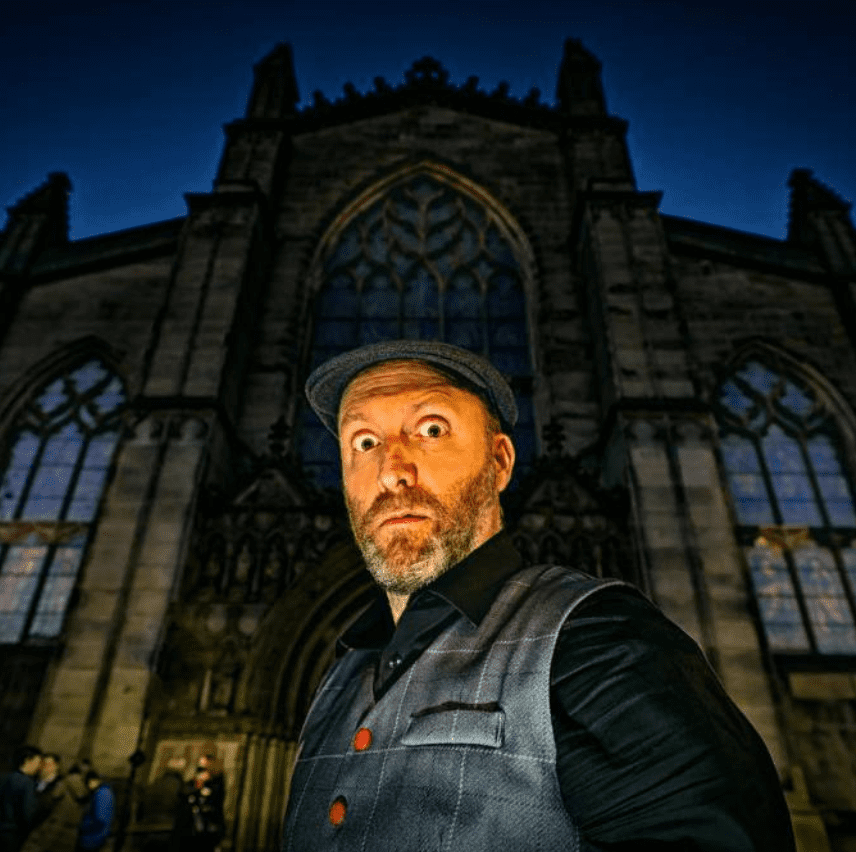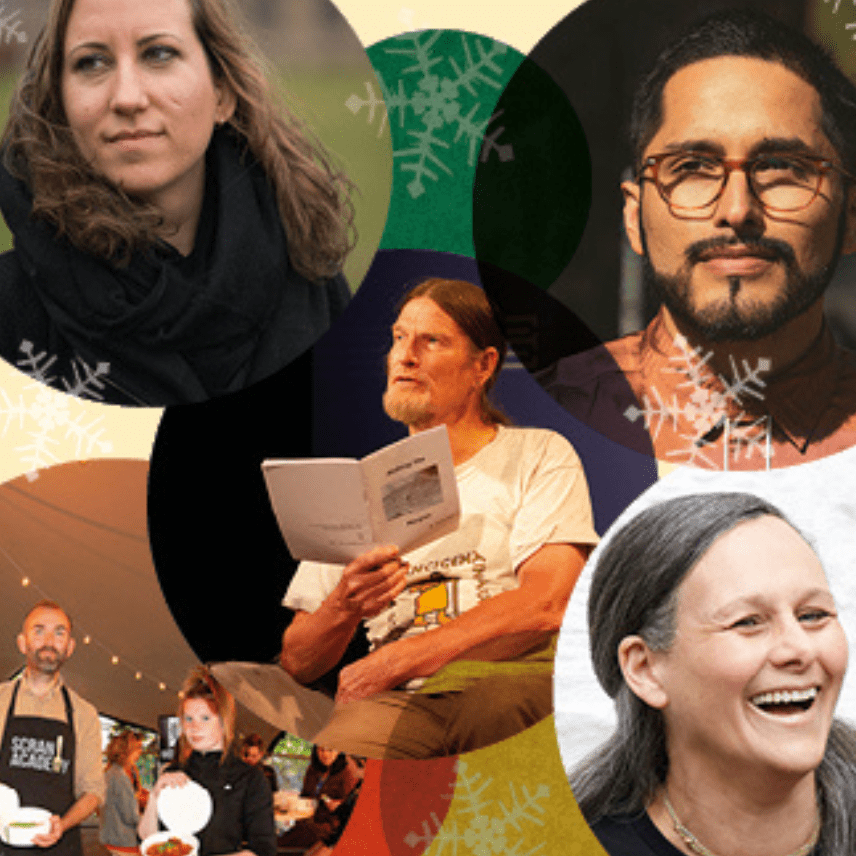 For more information about the Saltire Festival visit www.visiteastlothian.org/saltire-festival
Come rain or shine you can find a great outdoor space in East Lothian to enjoy a cool beer, cocktail, soft drink or a bite to eat al-fresco style. Tucked behind our restaurants and bars and in our hotel gardens, there are terraces and yards that have been transformed into lovely dining areas, perfect for some rewind and relaxation time.
We have hand-picked some of our top spots in East Lothian.
A welcoming family and country pub located right beside Belhaven Brewery, the oldest working brewery in Scotland. Serving great classic food and a range of drinks including cask beers and cocktails. The secluded garden has covered booths with heaters for those chilly nights. The pub was named dog-friendly pub of the year at Scottish Bar & Pub Awards 2020!
Situated in the centre of a charming village, this gastropub has an outside area with grill cooking a weekly special menu around classic Scottish dishes with a modern twist. There's no better place to relax and unwind after a long day sampling their range of malt whisky or Scottish gins.
Enjoy delicious drinks, food or afternoon tea in this charming landscaped outdoor garden space with fire pits and plenty of blankets at hand! This Michelin-rated pub is run by husband and wife team, Tom & Michaela Kitchin.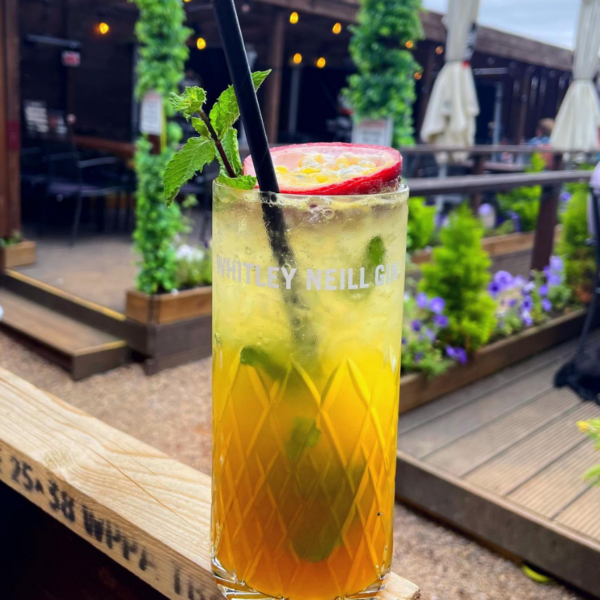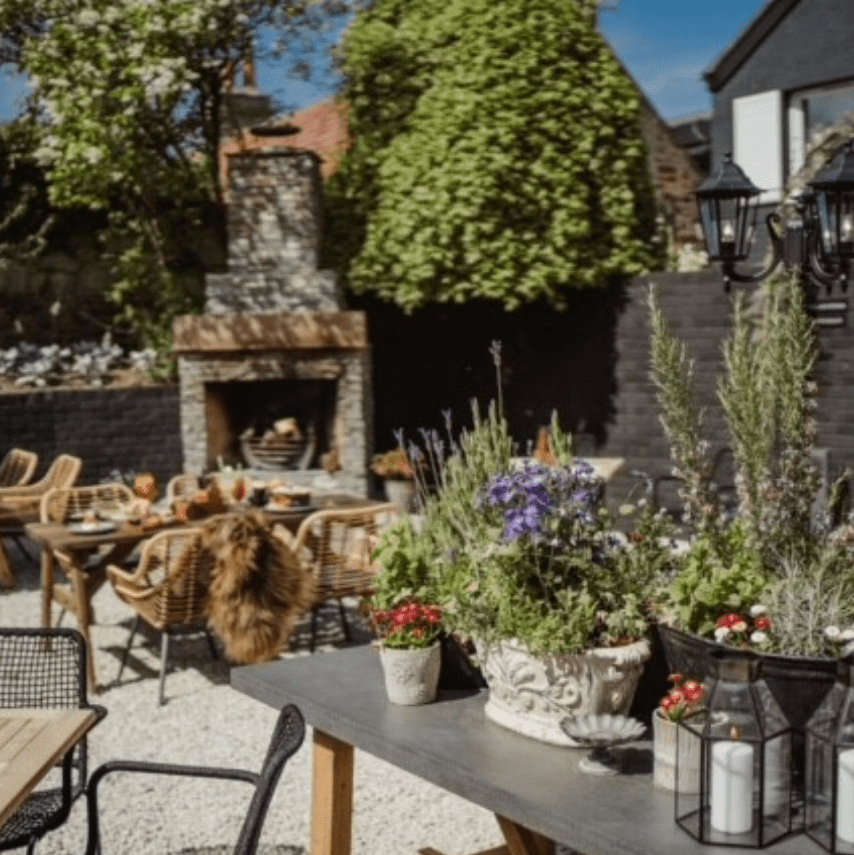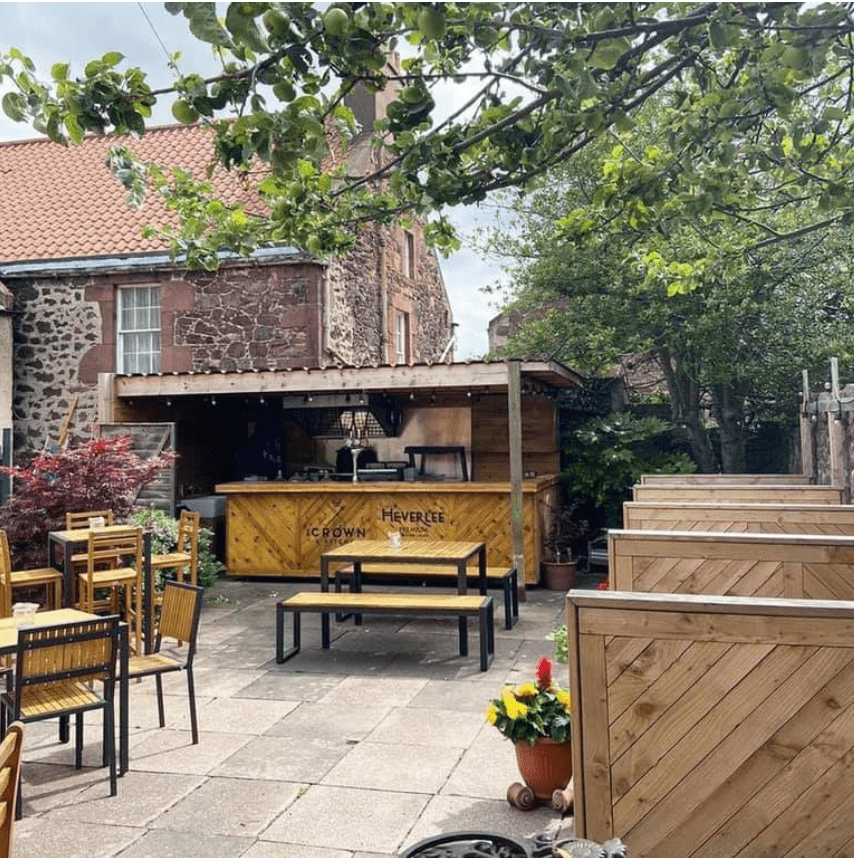 Soak up the atmosphere at Ducks Inn offering great food all prepared on the premises and a fine selection of wine, ales and whisky. The beer garden is at the front and back of the hotel where you can relax with a beer or eat from the menu after a long walk.
This award-winning bistro is located on the banks of the River Tyne right beside the historic Nungate Bridge. Sit back, relax and enjoy the glorious views and passing wildlife, which often includes swans. Offering menus for each season including classics, lighter plates, daily specials, sharing platters and a great range of ales and wines to sample.
No 12 Hotel & Bistro, North Berwick
Enjoy a beautiful meal or drink in this wonderful beer garden where they have creatively made use of shipping containers for their bar area. Due to its prime location in the centre of the town, it goes without saying that No 12 is very popular with groups of golfers, watersport enthusiasts, families and couples!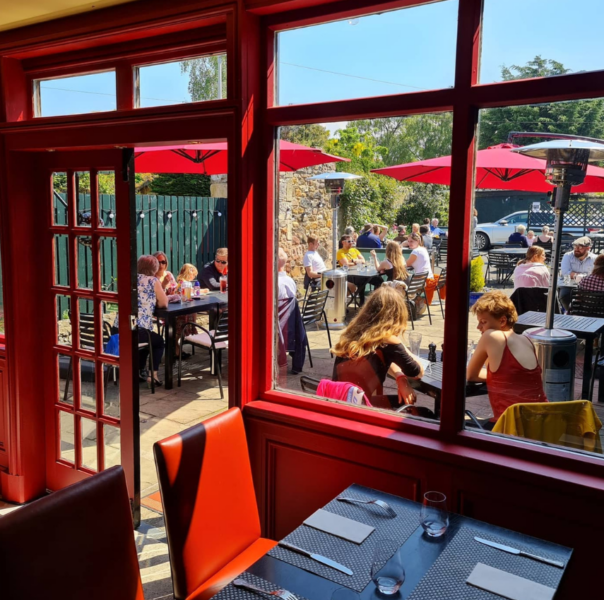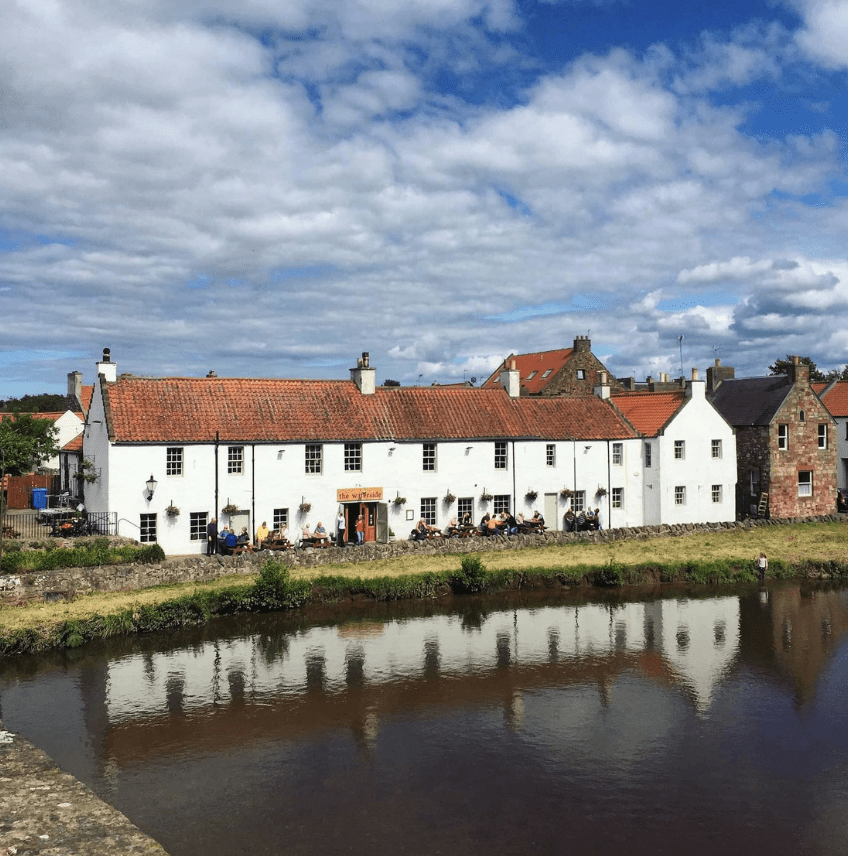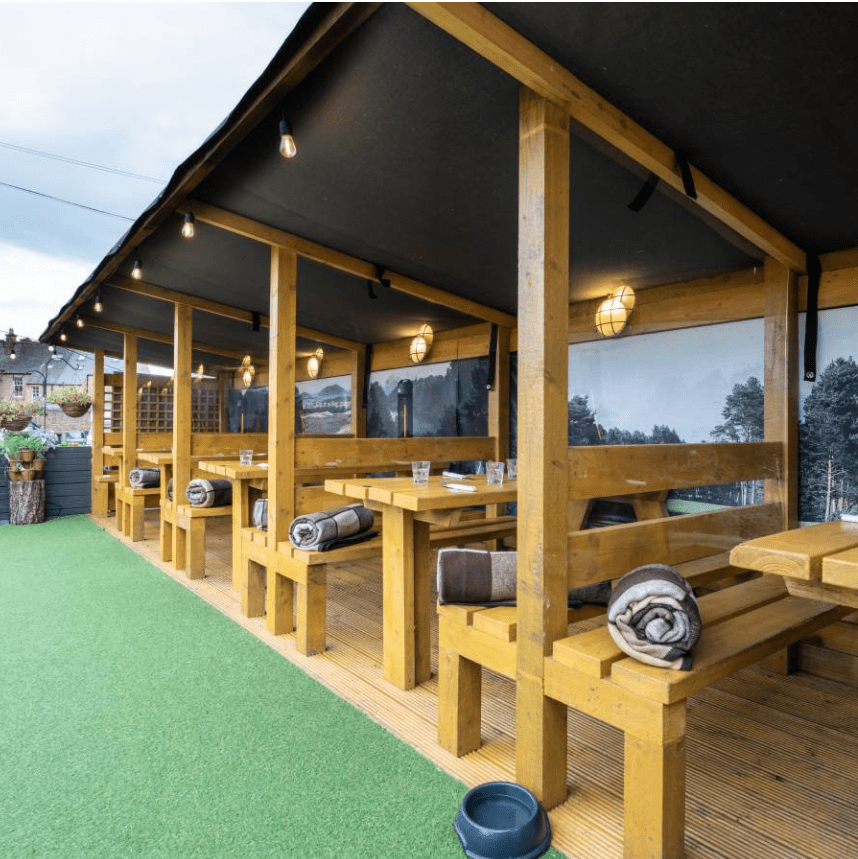 A traditional village pub which prides itself on creating a cosy and relaxing environment, which is perfect if you are looking to try out some of their locally sourced cuisine or nip in for a pint of real ale!
Station Yard, Dunbar
A lovely micropub with a sheltered beer garden and if it does get a wee bit chilly, their wood burning stove will keep you nice and cosy. It's dog friendly inside and out, so you can enjoy a beer with your furry friend from their range of craft beers and lagers such as Peelywally IPA, Barryswally APA, Tap's Aff and more!
The Linton Hotel & Steakhouse, East Linton
Sitting on the edge of the River Tyne, the large walled garden at the rear is the perfect pit stop for a meal or coffee with your friends. The Linton was Best Hotel Restaurant in the 2021 Food Awards Scotland.
In the centre of one of East Lothian's picturesque countryside villages is this lovely beer garden. Great ambience, fresh food and fine ales, extensive selection of gins and the finest wine are on offer.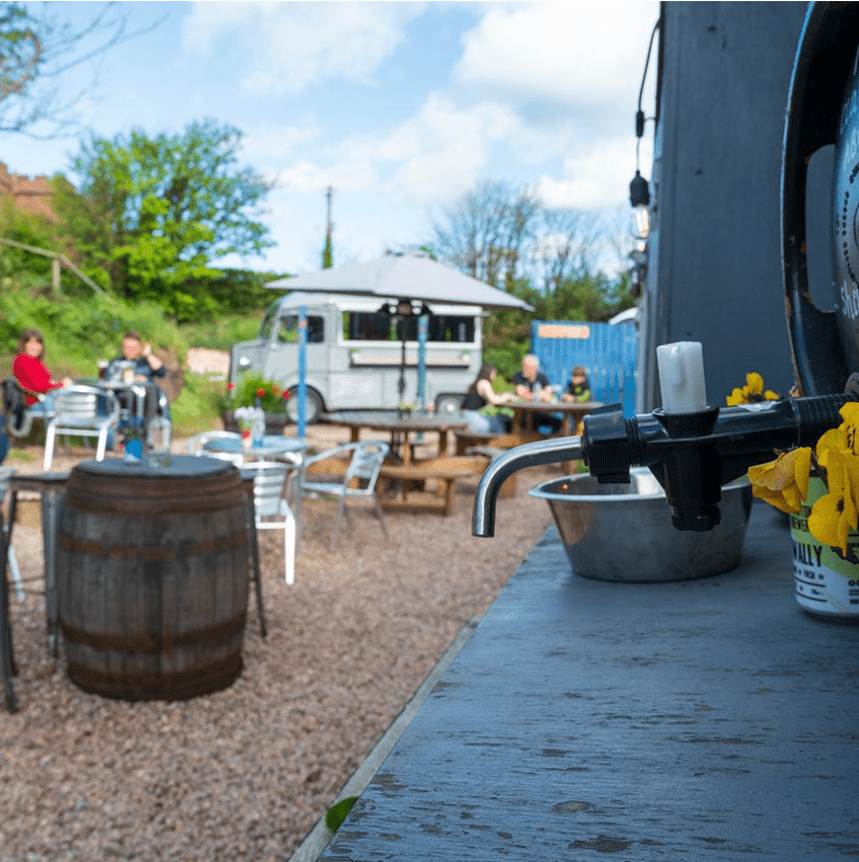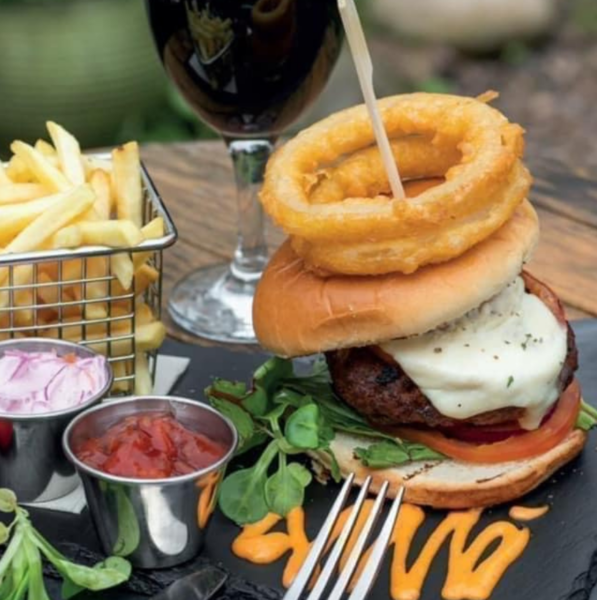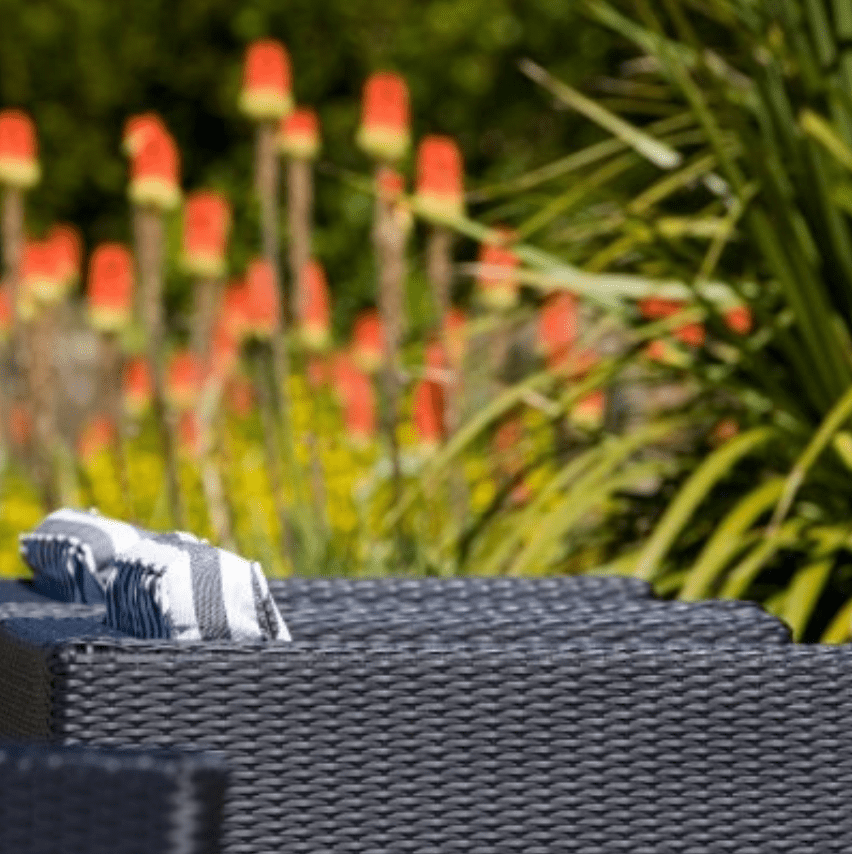 Please drink responsibly – visit Drink Aware
It really is a summer of golf in Scotland – The Home of Golf this year!
Our neighbours in Fife are hosting the 150th Open at the Old Course in St Andrews and here in East Lothian we have not one but two major tournaments.
The Genesis Scottish Open gets things going from 7th-10th July at The Renaissance Club. The best of the best are set to tee off for the third Rolex Series event of the DP World Tour season. Among the Major Champions, Rolex Series winners and World Number Ones battling it out for the trophy are Scottish Scheffler, Jon Rahm, Collin Morikawa, Justin Thomas, Cameron Smith, Patrick Cantlay, Viktor Hovland, Sam Burns and Matt Fitzpatrick.
For event information and tickets
Then from 4th-7th August, the iconic Muirfield, host of 16 Open Championship, hosts the AIG Women's Open. The top players from the women's game are set to tackle this famed links course. Anna Nordqvist aims to become the first player since Yani Tseng in 2011 to successfully defend the title. But she's up against some tough competition from the likes Georgia Hall, Leona Maguire, Nelly Korda, Jin-Yung Ko and Lydia Ko.
For event information and tickets
East Lothian is known as Scotland's Golf Coast and with 21 quality courses it has something for golfers of all ages and abilities from Championship, traditional and modern links courses to classic inland courses. There is a great history here and the courses are set in truly stunning locations. You will find courses designed by such legends as Old Tom Morris and James Braid. Scotland's Golf Course offers some super packages and deals on golf and accommodation. 
If you are coming to East Lothian for a golf event or to play, there is plenty to keep you entertained off the course!
There's the scenery for one thing. East Lothian stretches for over 40 miles of stunning coastline that includes rugged cliffs, golden sandy beaches and gentle rolling countryside. Towns and villages are steeped in history, with excellent places for food and drink, welcoming accommodation and independent shops.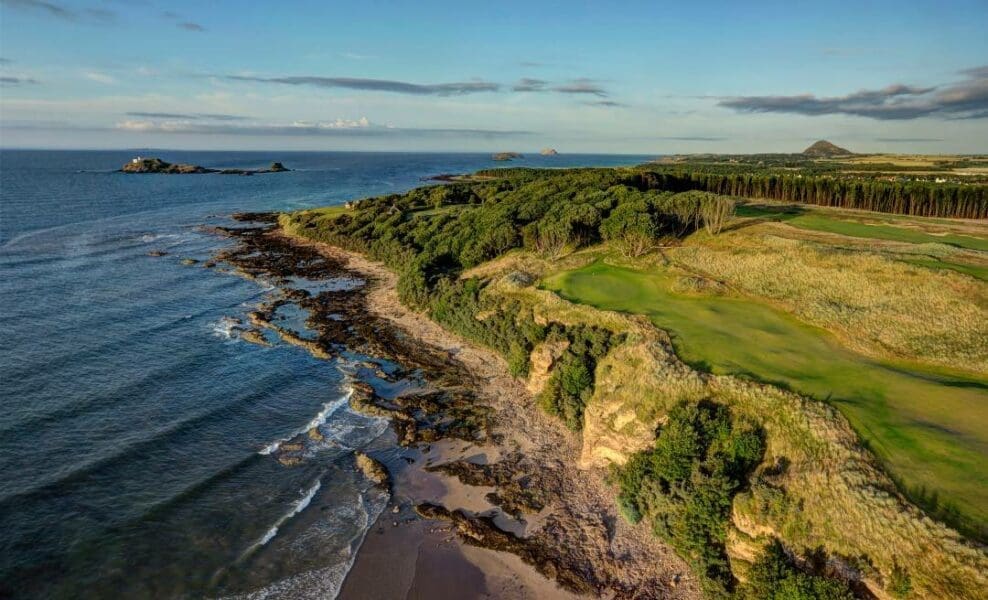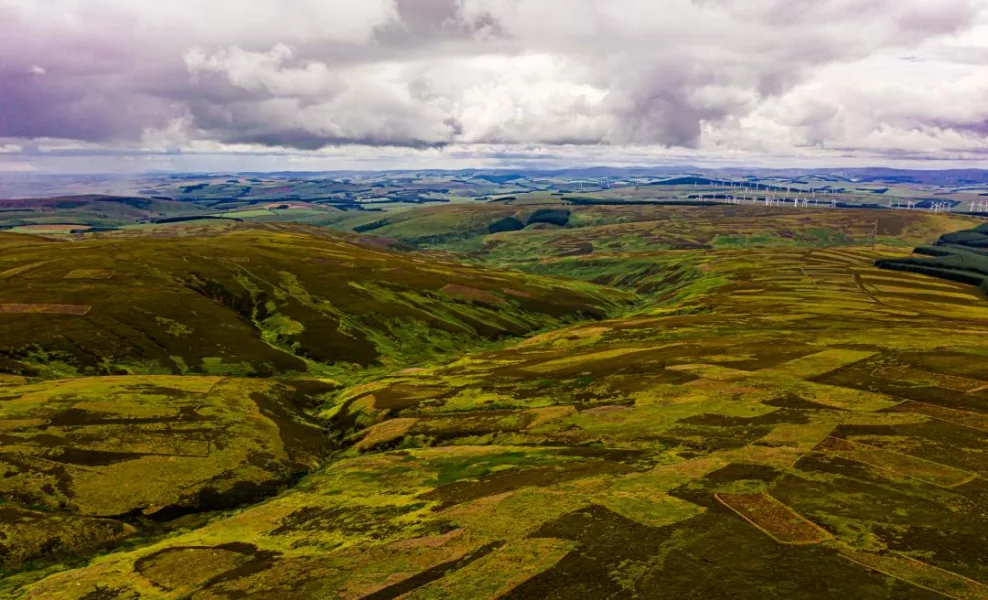 The Renaissance Club is within Archerfield Estate and The Walled Garden is well worth a visit for a bite to eat and to pick up some unique gifts.
Muirfield is just along Scotland's Golf Coast Road on the way to Gullane. We recommend a stroll around this picturesque place and a stop off at one of the restaurants and bars for locally sourced food and drinks. It's a bit of a golfer's dream location with no less than 4 golf courses lining the road. Gullane Bents is one of East Lothian's most popular beaches and if you have the time, a stroll along the dune backed sand is a must.
Head along the coast road to the east and you will find Dirleton. This quaint village is set around a village green which is overlooked by the impressive Dirleton Castle. There are some great places to eat and drink here too.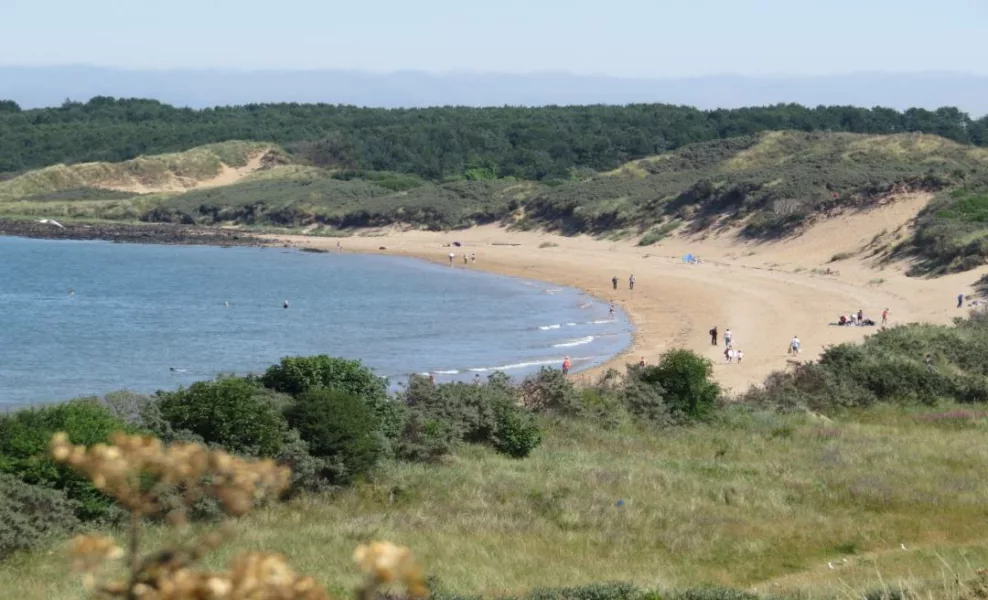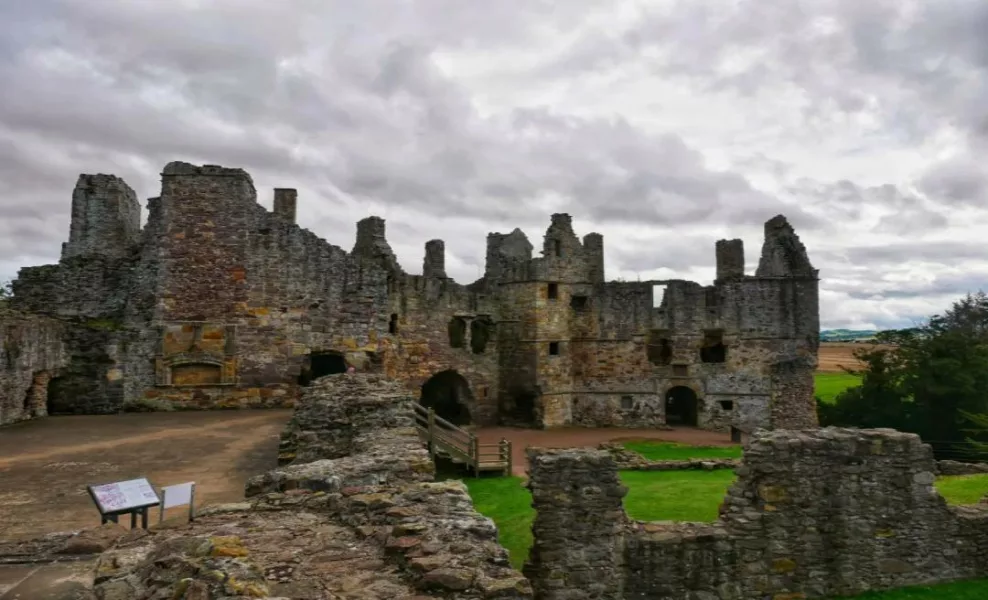 North Berwick is one of East Lothian's best loved towns and it's easy to see why! With 2 beaches, the magnificent Tantallon Castle set on a cliff top, 2 golf courses and the iconic Bass Rock it's easy to spend a while here.
No visit to Scotland is complete without a visit to a whisky distillery. Head inland and visit Glenkinchie - The Lowland Home of Johnnie Walker for a tour and a taste of The Edinburgh Malt.
 You can find everything you need to know about visiting East Lothian at Visit East Lothian and if you plan to visit the beaches be sure to download the Visit East Lothian App available at App Store and Google Play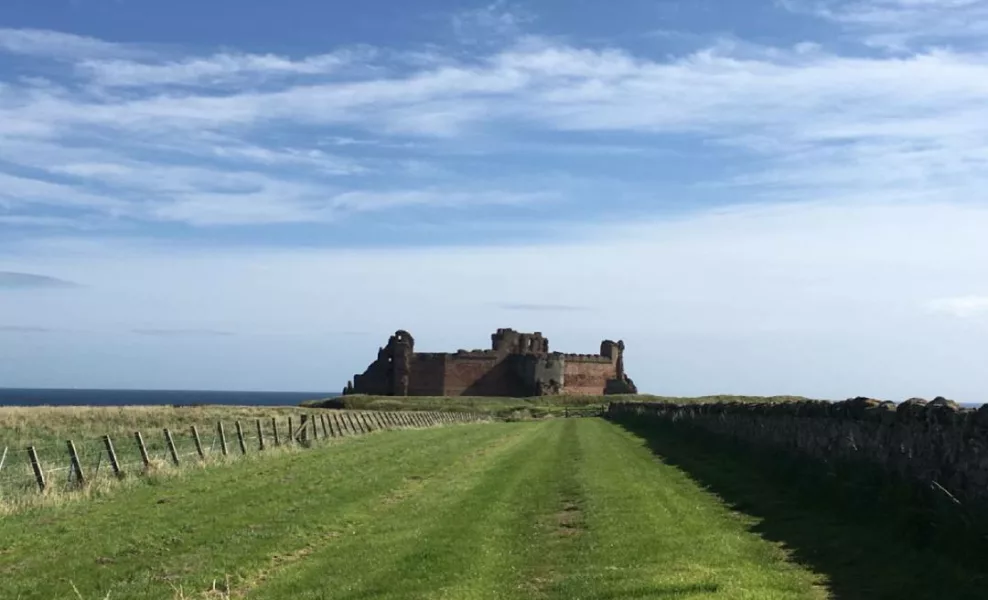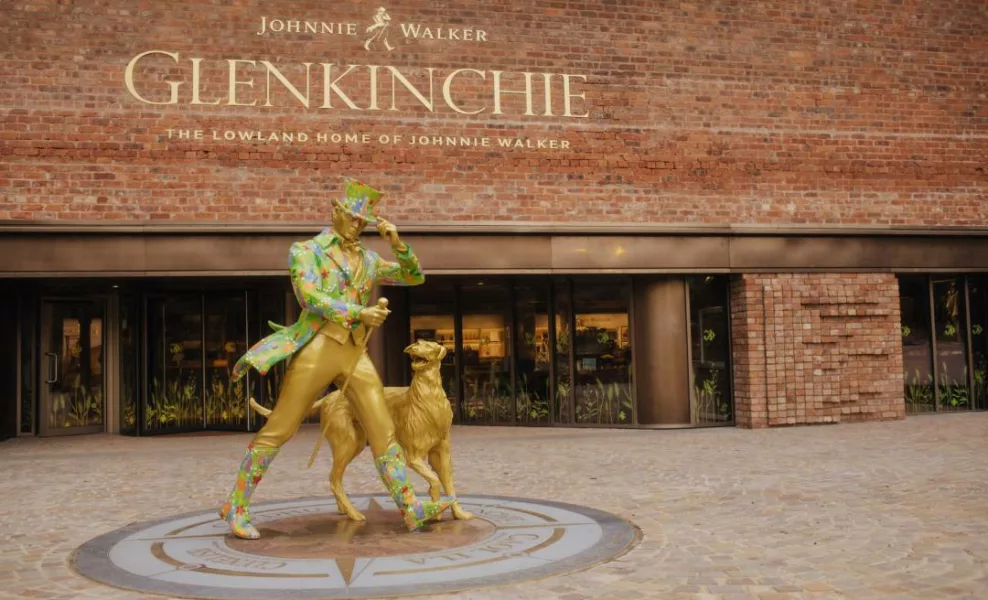 With many of us choosing to book staycations this year, we really wanted to visit somewhere new to us and East Lothian was definitely an area that we were both excited to explore.
We settled on booking a stay in North Berwick because we really wanted to get away from our usual life in the city and of course, enjoy some of that fresh sea air. But more than that, we are big fans of seafood, nature and history which are all things that North Berwick offers in abundance.
As we were driving into North Berwick, past all of the lovely golden fields and basking in the sunshine, we were both feeling very happy (and a little smug) in our choice to visit East Lothian, as we knew that those back home were not enjoying the same weather!
One of the first things I noticed as we got closer to the town, was the Bass Rock. It took me by surprise as I had no idea that it was so close to land, or that it was quite so imposing! I was impressed and equally taken aback.
Next, we passed Tantallon Castle, another standout location as it's seen perched on the cliffside.
As we carried on towards the town centre, we began to see rows of colourful houses, the water, and happy crowds of people filling the streets. You couldn't help but have a sense of excitement at what was to come.
We had definitely made the right choice.
We spent two days relaxing, wandering the beaches, shopping on the high street, sightseeing at the top tourist spots, visiting cafes and eating copious amounts of glorious food. You can read all about it in our other posts but below are some of my favourite things about our couples escape to East Lothian!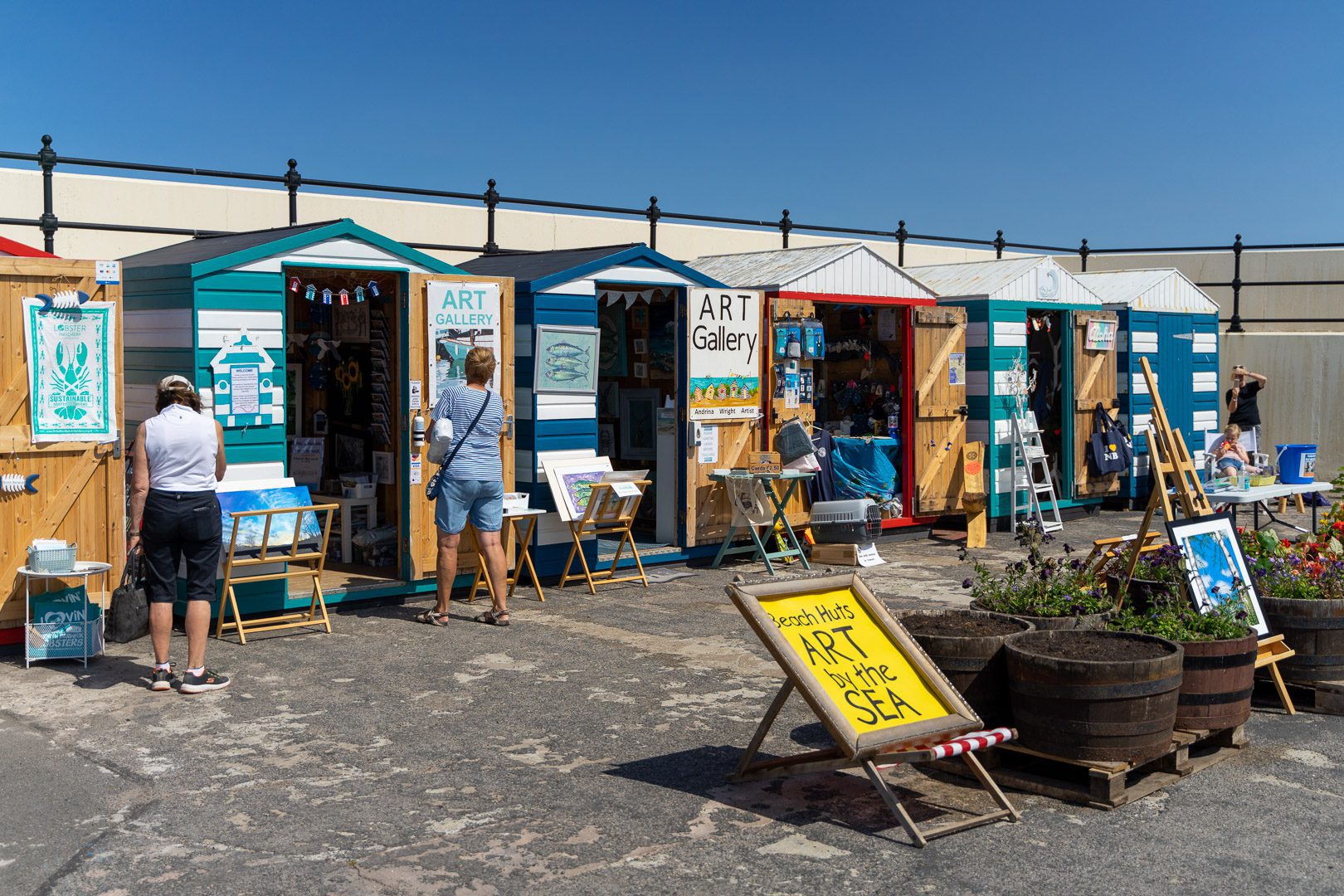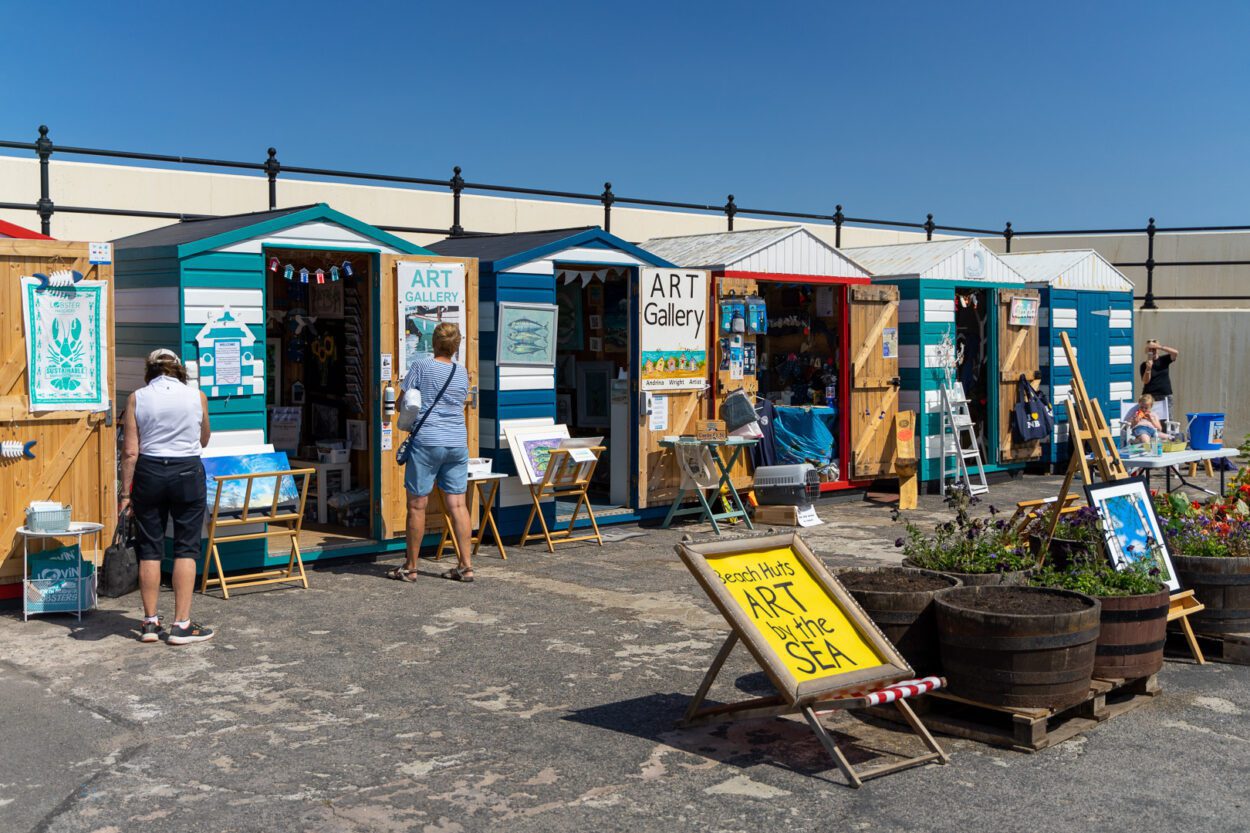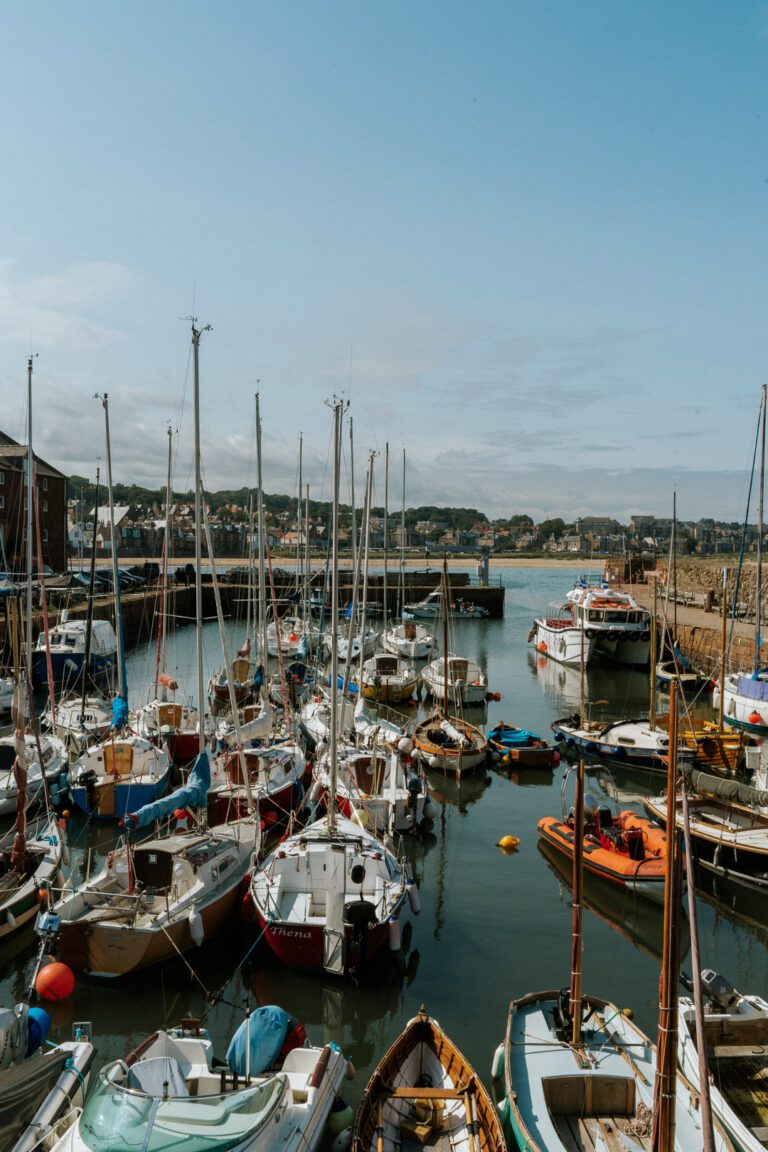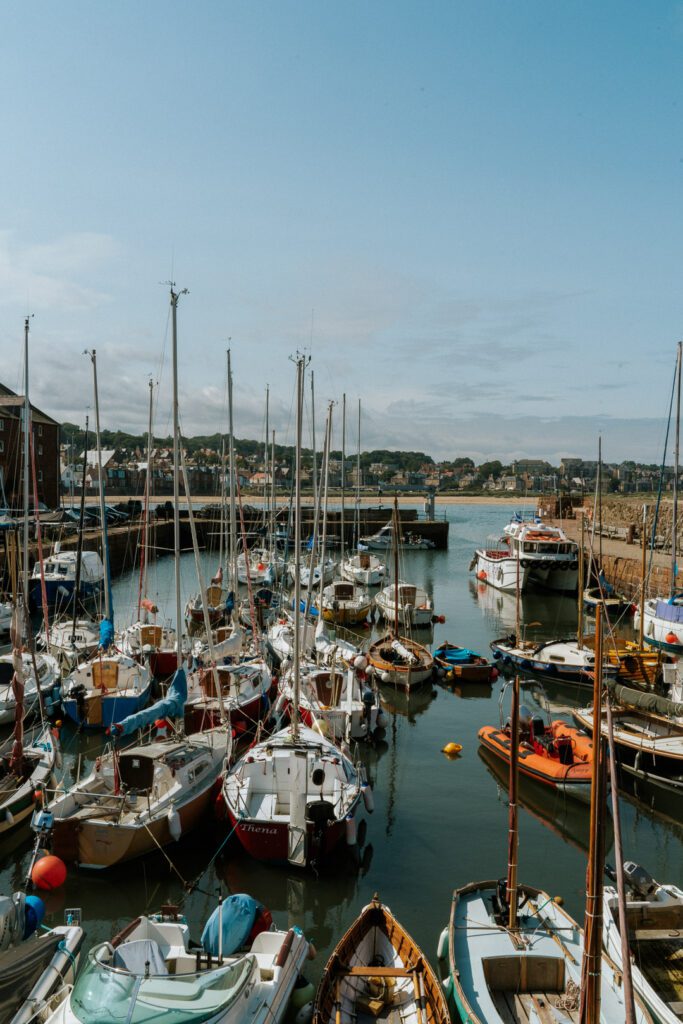 The Secret Cabin
When it came to booking our accommodation, there were so many fantastic options available.
Whether you wanted a hotel by the golf course, an apartment overlooking the water or a caravan for the family, there's something for everyone.
For us, we liked the idea of booking something totally different to our life at home and chose 'The Secret Cabin'. This is a self-catering home that has a fully equipped kitchen, shower room, wood fire and even a private garden. You can find 'The Secret Cabin' tucked away by Seacliff beach, which is around a 10-minute drive from North Berwick High Street.
Despite not knowing the area and it being somewhat hidden, 'The Secret Cabin' was surprisingly easy to find and upon entering, we couldn't believe how lovely it was. I feel very lucky to have stayed, it far exceeded our expectations and we couldn't have looked or wanted for anything more.
There were so many personal touches that added to our visit and definitely did not go unnoticed. Right down to the scones and jam that were waiting to welcome us.
Sadly, as we visited in the summer, we had no need for the woodfire, which felt like such a shame but I can imagine just how wonderful it is to visit over winter!
Seacliff Beach
As mentioned, our accommodation was near Seacliff beach, which we took a walk to in the evening.
This walk, which led us past fields of horses, took maybe 10 minutes. I will say that although you are walking on a road, it is quite steep in parts. If this is a concern, you can always drive to an accessible car park at the beachfront.
We enjoyed our walk and there were never-ending photo opportunities. We were awestruck by the views before us. And even more so when we reached the beach itself.
Part of the pleasure of visiting in the evening is that there were only a handful of other people on the beach with us. Some playing in the water and others walking their dogs.
We stood by the water, admiring Bass Rock ahead of us, and Tantallon Castle to the left of us.
Eventually, we wandered over the rocks (make sure to look out for the tiny harbour!) and took in more of the sights.
This was a wonderful time spent detaching from real life and feeling truly relaxed.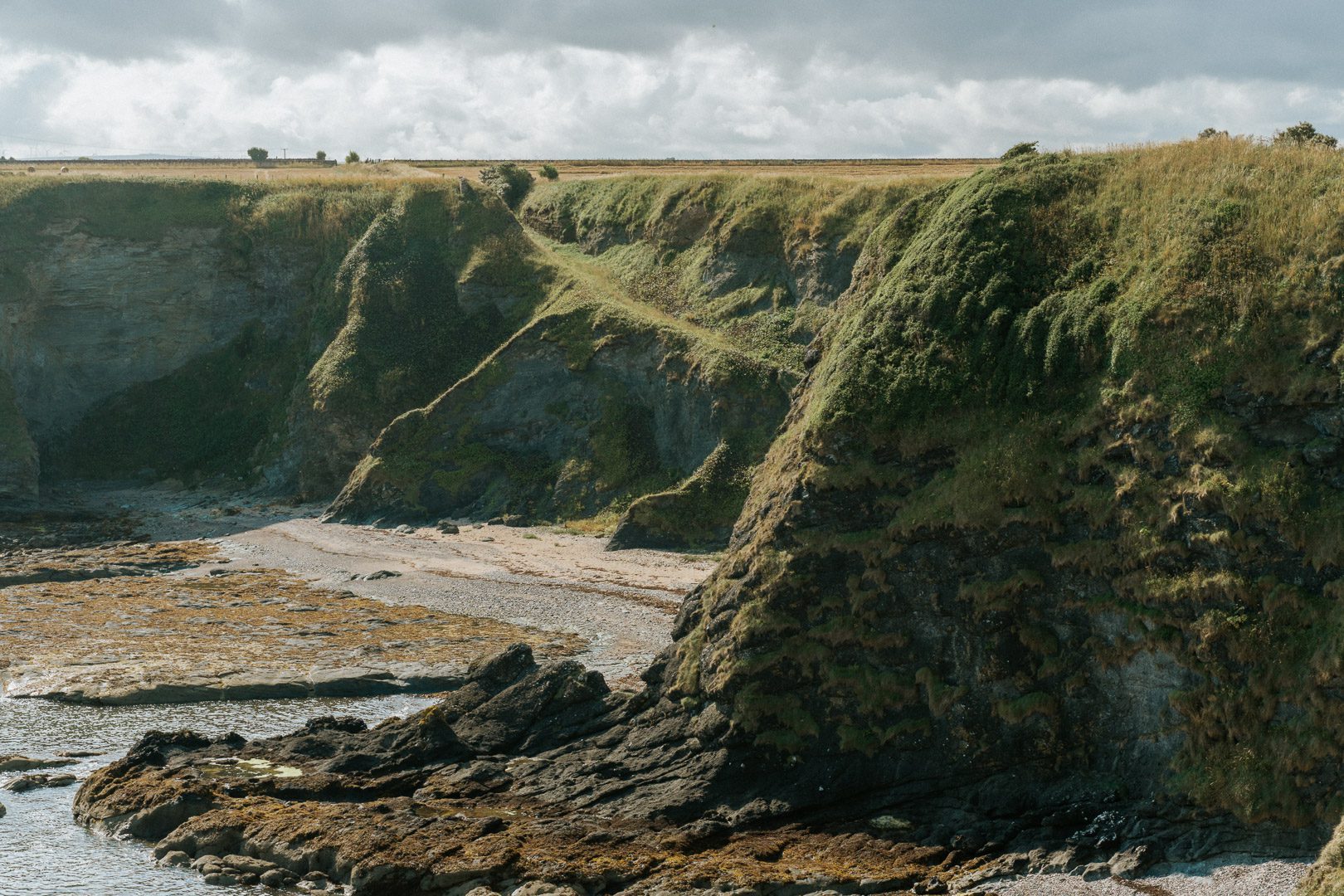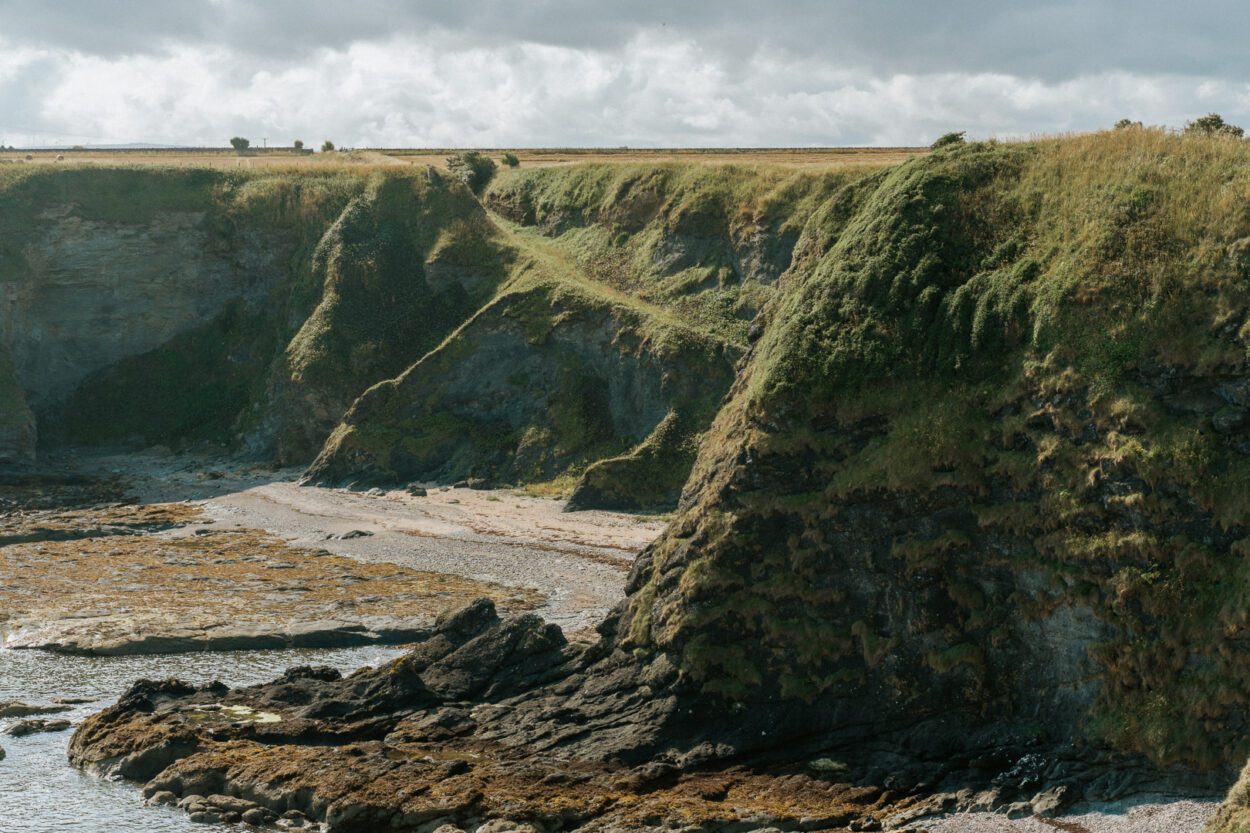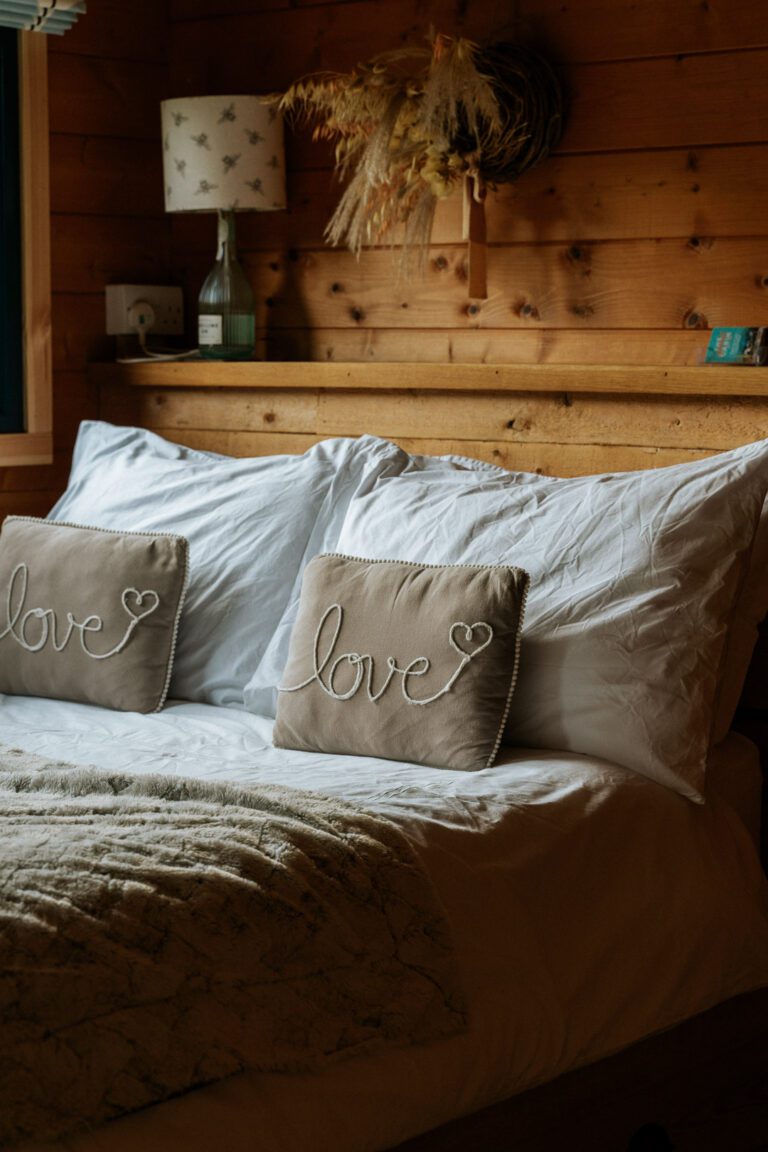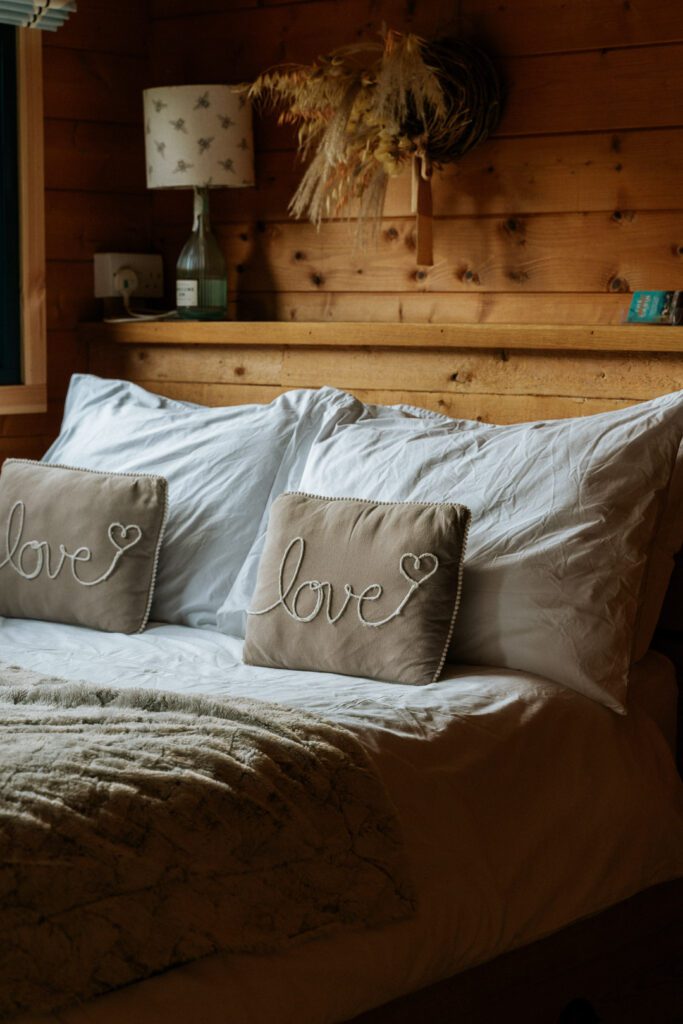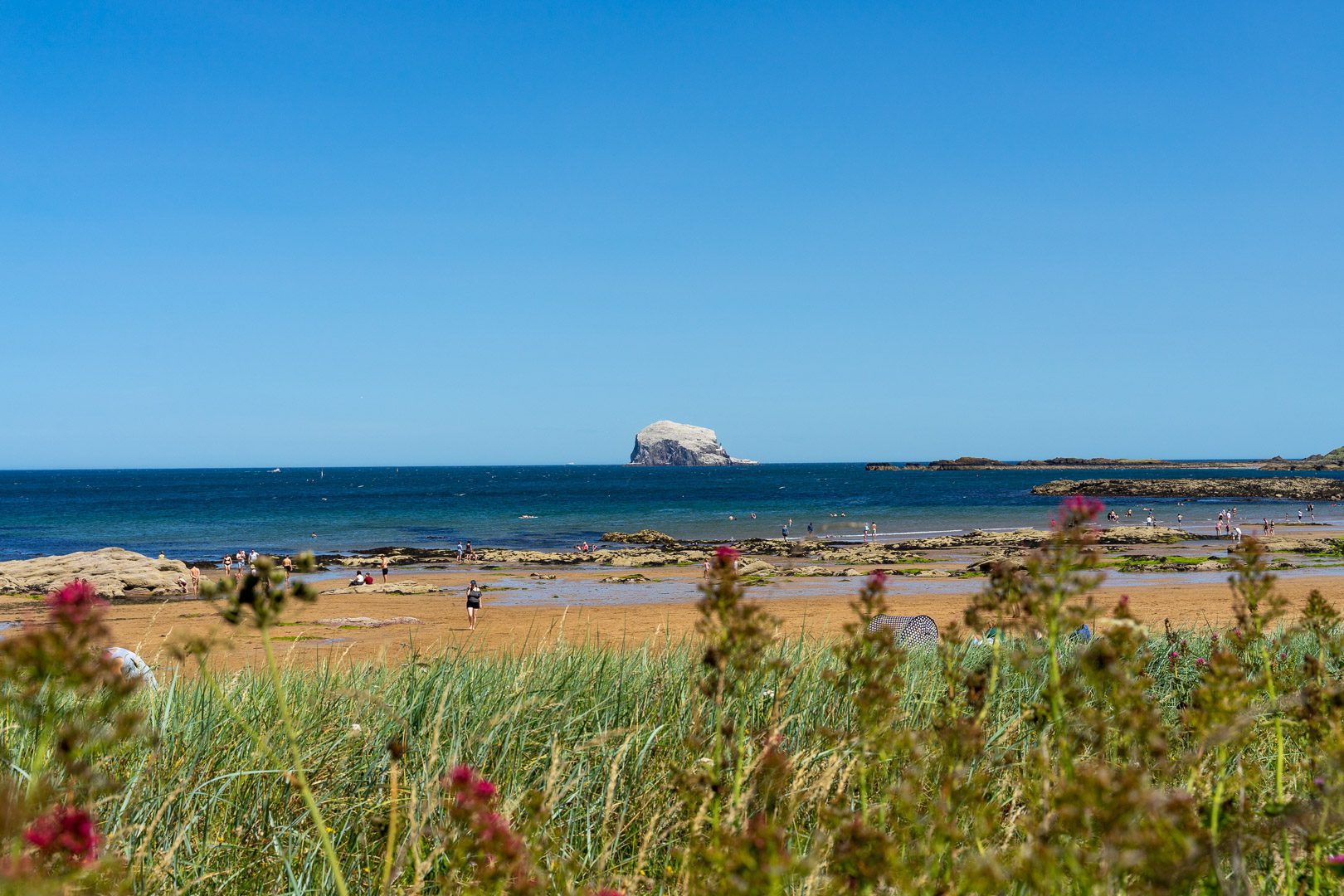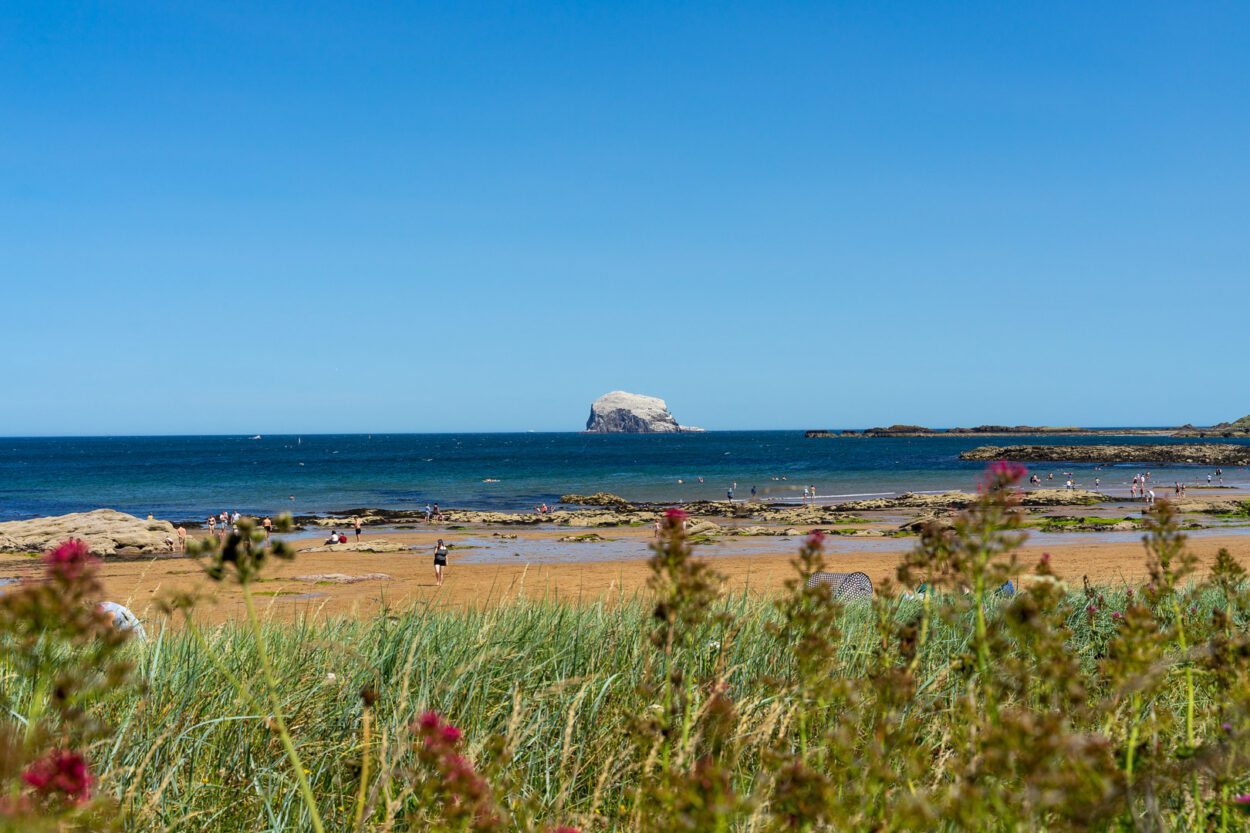 Haddington
Haddington is yet another picturesque, beautiful town (East Lothian is filled with them!) and we spent many hours walking around the streets whilst exploring the area.
We went to The Loft Cafe, where we received a delicious breakfast and we even sat outside where we got to enjoy more of the glorious sunshine. A rarity for Scotland!
From there, we walked around the town centre, visiting many of the local and charity shops. Sadly, we didn't find anything to buy on our visit but it's a great stop for some shopping.
Two of my favourite experiences from our time there were the walk around St Marys Pleasance Garden and a visit to Nungate Bridge. I loved the stonework and the town had a really lovely atmosphere.
As a personal love interest, there are some really beautiful buildings to be seen in this area and some of my favourite pictures of the entire trip were taken in Haddington.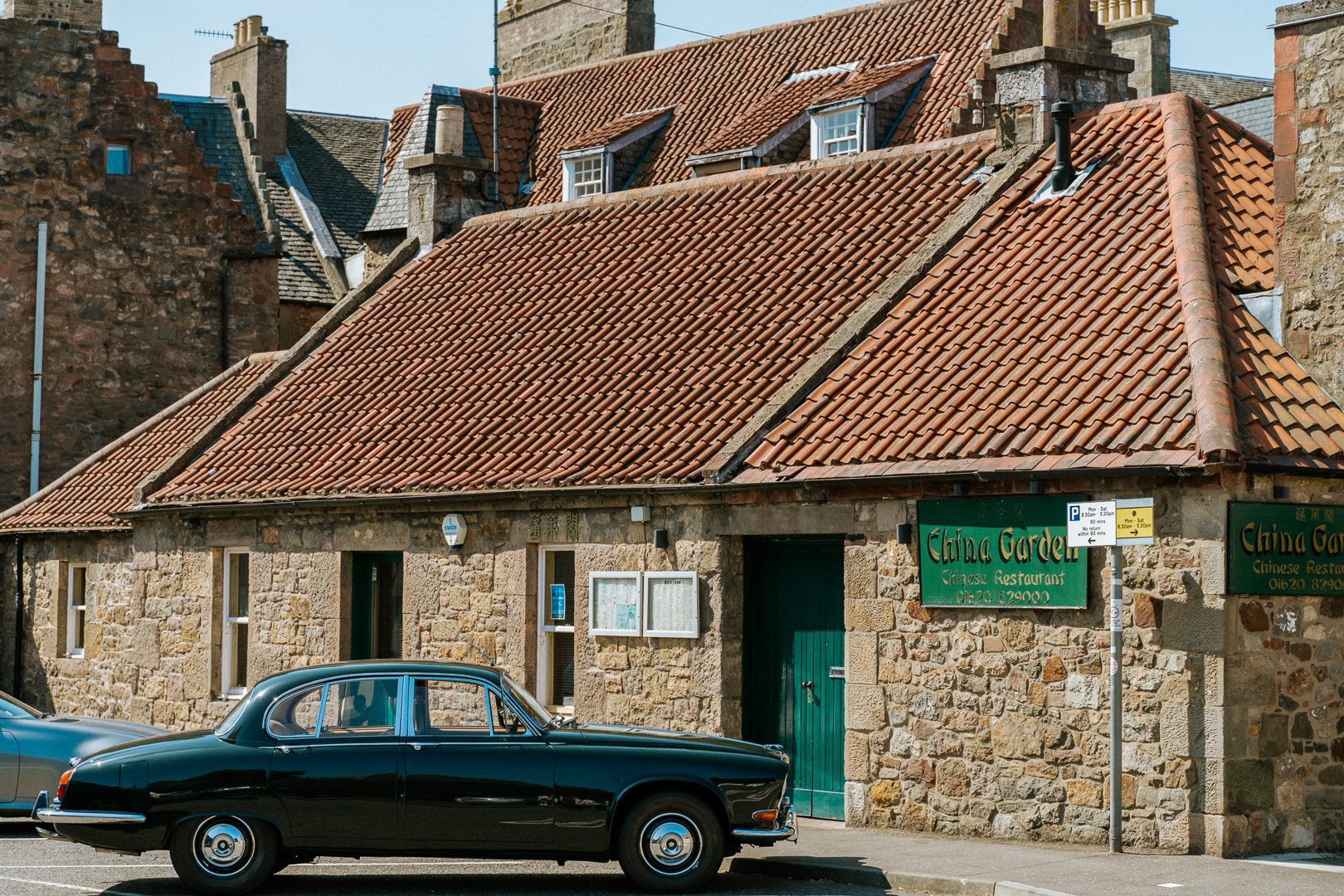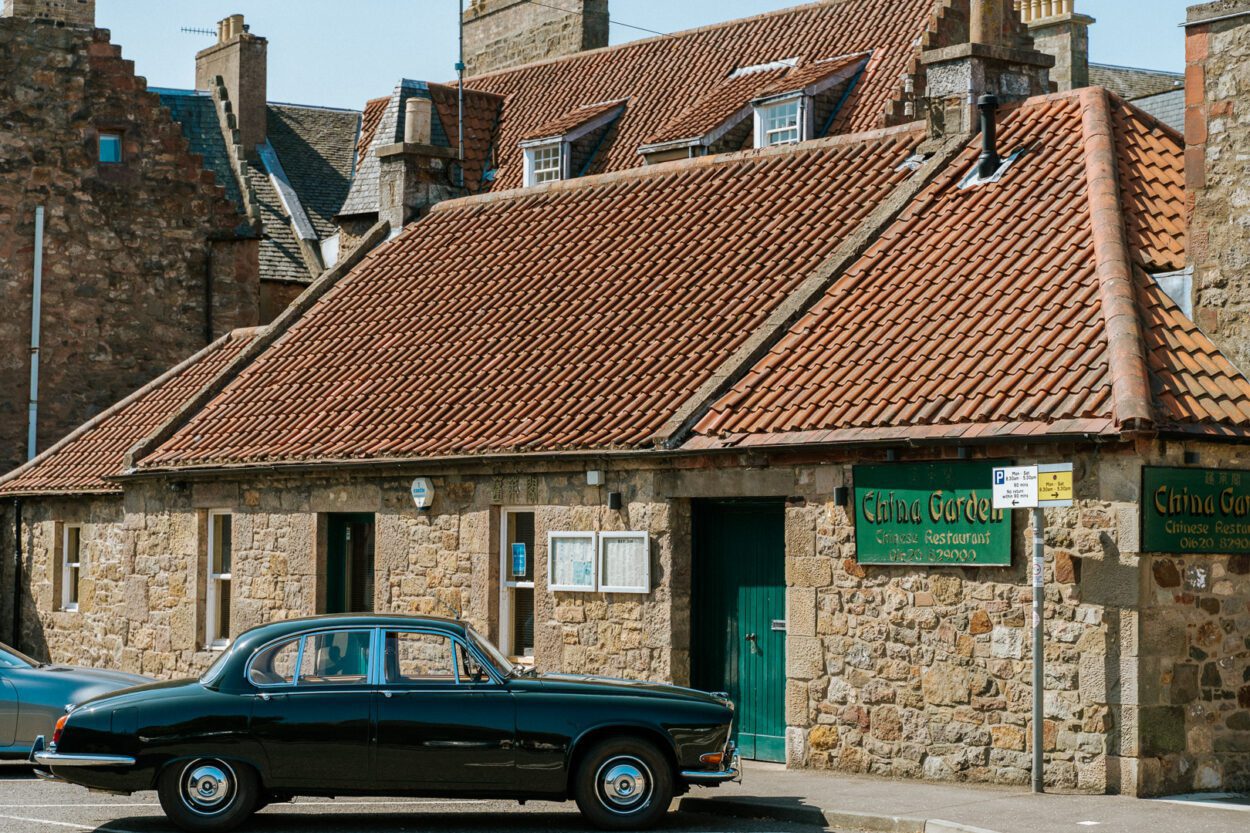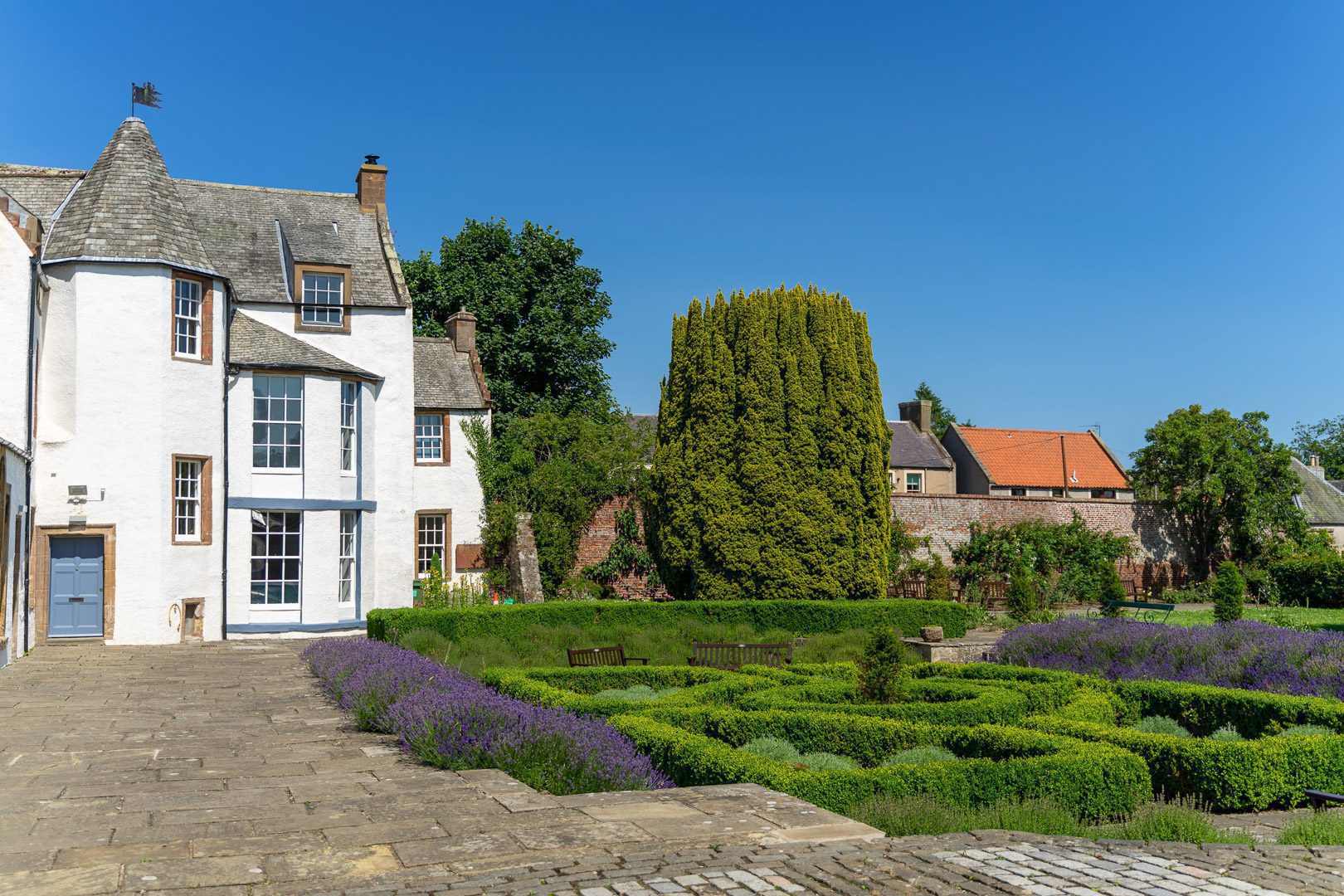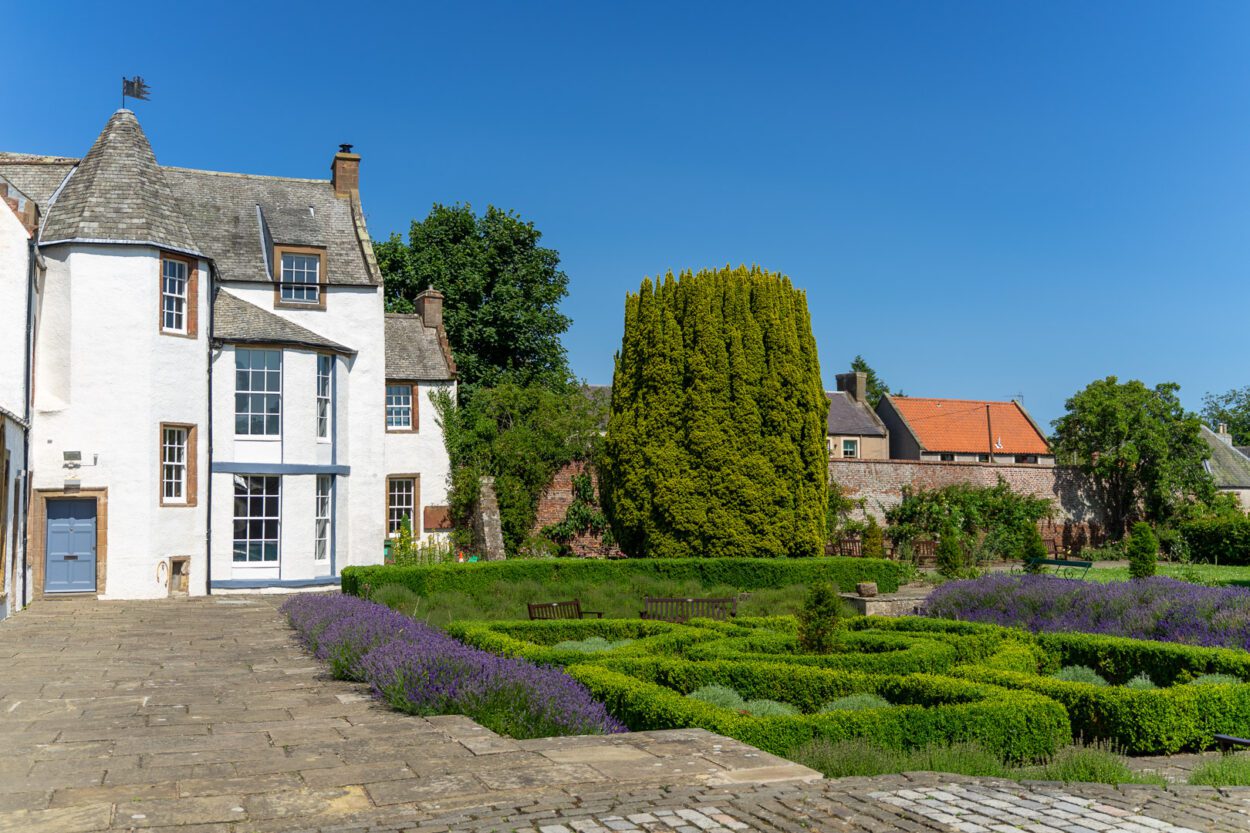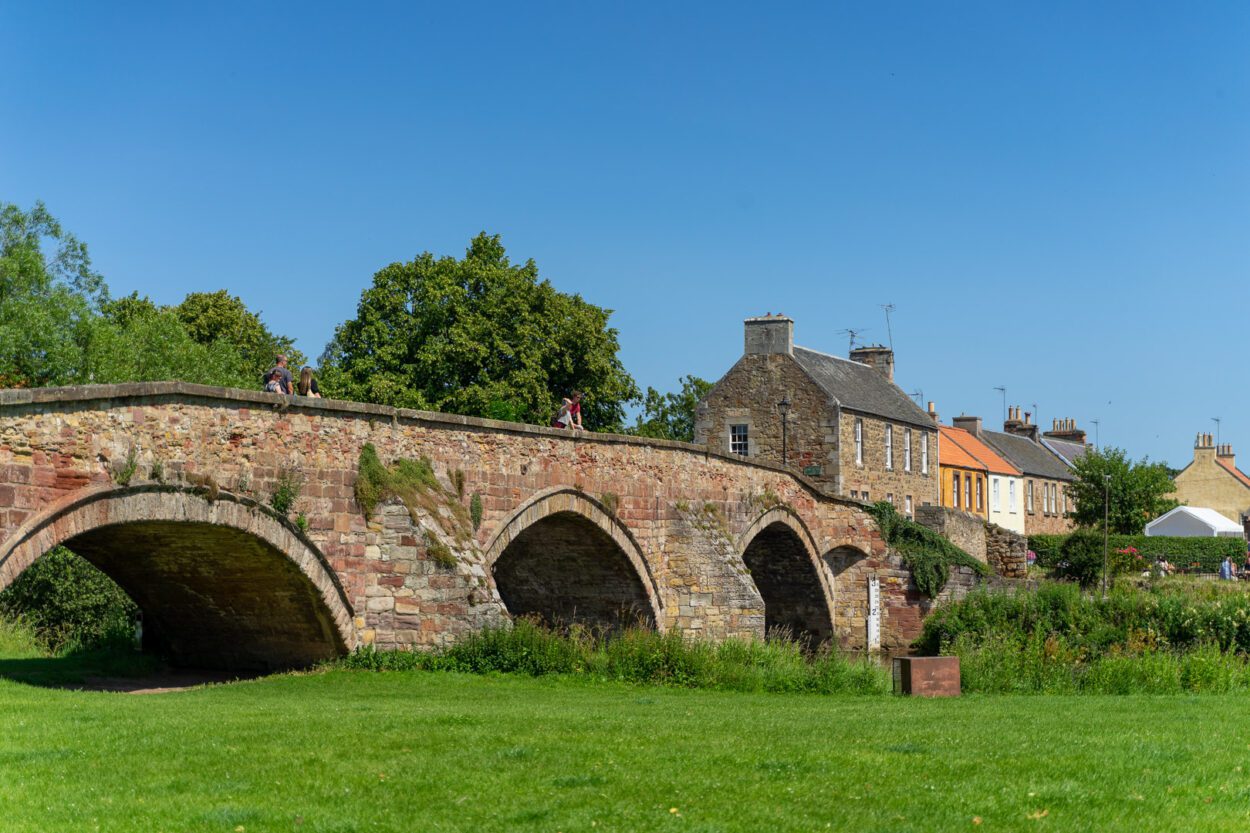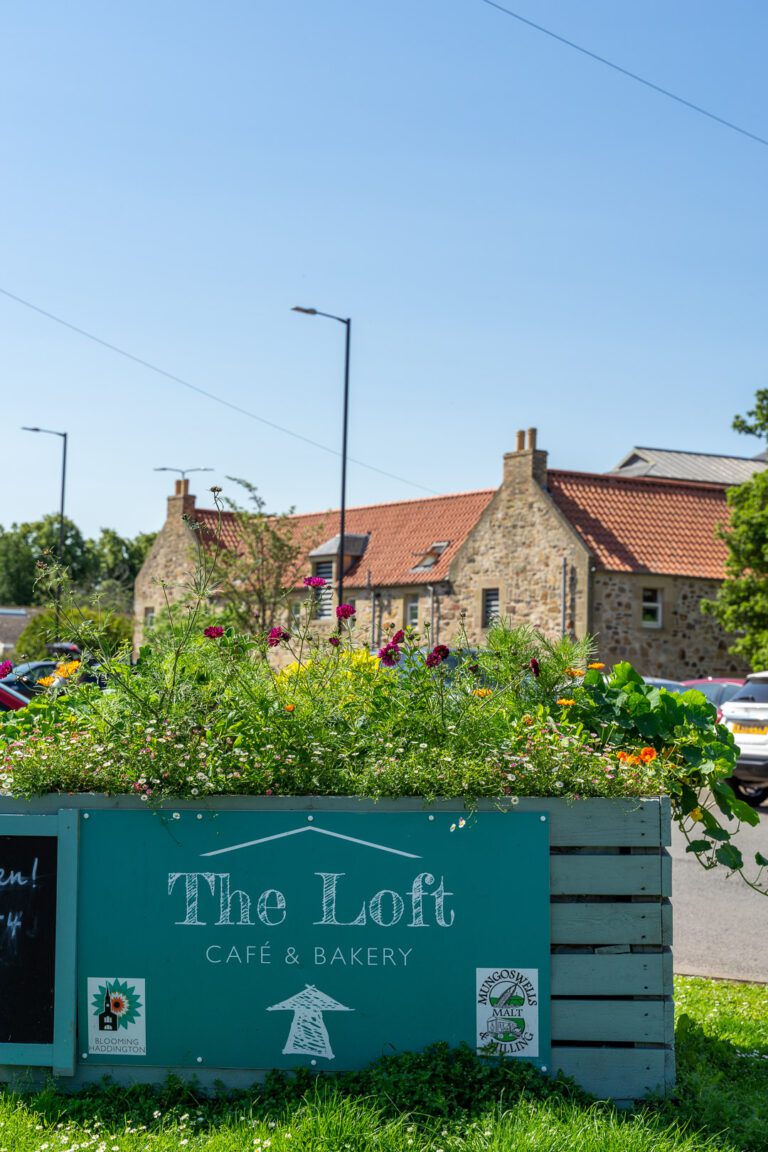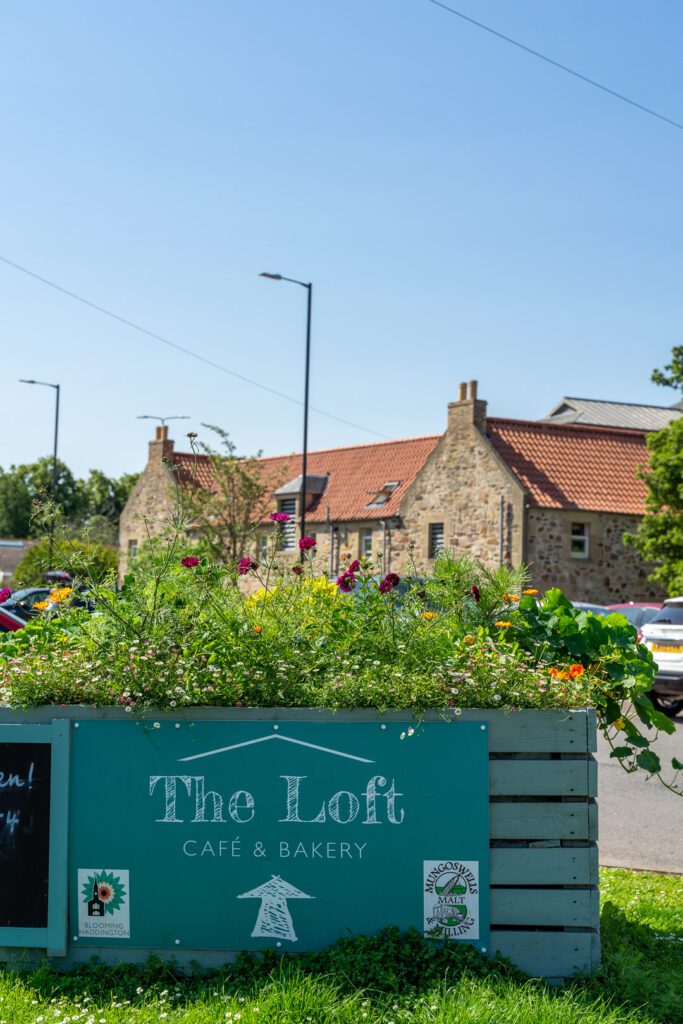 Museum of Flight
As with all couple escapes, I think we can agree that there is usually an element of compromise required. And agreeing to visit the National Museum of Flight was mine. Or so I thought.
Now, I love learning about history, wandering museums, having new adventures and I was more than happy to visit East Fortune, but I really didn't think that it would have much to offer me personally, as my knowledge of planes, undoubtedly, leaves a lot to be desired.
However, I loved it. From start to finish, I thoroughly enjoyed the visit and walk around the East Fortune Airfield and it was nice to see my partner having so much excitement and passion for something.
There are so many planes of all kinds to see, but of course, the Concorde was the main attraction. It is where we spent the majority of our time and I think there's always an element of fun in getting on a plane, even if you aren't going anywhere.
It may not have been at the top of my list of places to visit initially, but it's one that I would definitely recommend now that I have been.
We experienced so much of North Berwick in such a short space of time and had the most wonderful break away!
It may have been a short visit but we left East Lothian with so many great memories, and definitely, some things left to tick off the list!