East Lothian on Screen
East Lothian's rural scenery, golden beaches and historic buildings, combined with its logistical ease of access for production crews, have made it a popular choice for filming.
East Lothian has enjoyed a starring role in many movies and TV productions over the years, from period dramas to sci-fi and from ghost stories to children's TV. With 'setjetting' a growing trend and more and more film fans visiting the locations of their favourite movies, we have created a movie map highlighting East Lothian's top 15 film locations. Download East Lothian on the Screen and relive some of your favourite film and TV moments!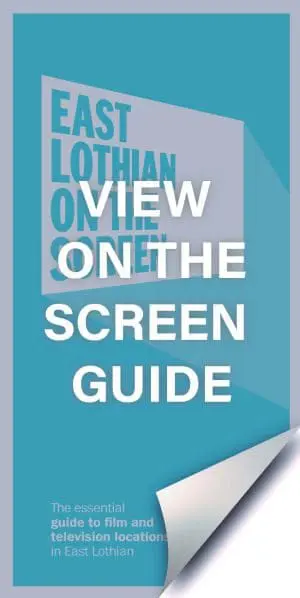 Mary Queen of Scots
© Universal Pictures
The Railway Man
© Lionsgate
Outlander is a major TV series starring Sam Heughan, Caitriona Balfe and Duncan Lacroix. The story follows Claire Randall who is mysteriously swept back in time from 1945 where she serves as a combat nurse, to 1743 where she is caught up in the Jacobite cause. Claire is forced to marry the dashing Scottish warrior Jamie Fraser and becomes torn between him and her husband from her previous life as she experiences this traumatic period of Scotland's history.
For all you Outlander fans, East Lothian has played host to many key locations in each series. Some memorable scenes were shot at Newhailes House & Gardens, Preston Mill, Gosford House, Ravenheugh Sands & The Mart Farm Shop & Café.
Film Location Map
Have a look at the location map which highlights many of the places around Scotland which feature in the series.
Battle of Prestonpans
The story of the Jacobites is a fascinating one.  The Jacobites were supporters of the exiled Stuart King James II and his descendants. They exerted influence in the 17th and 18th centuries especially in Scotland, Wales and Ireland. There were rebellions and battles culminating in the Forty-Five Rebellion when the charming Charles Edward Stuart, the Young Pretender, best known as Bonnie Prince Charlie, led the most dangerous uprising yet. He took Scotland and managed to reach Derby in England. He was forced to retreat to the Highlands where the Jacobite army was crushed by the Duke of Cumberland's forces at the Battle of Culloden. A pivotal battle in this story took place here in East Lothian at Prestonpans and this battle is one of the key scenes in Outlander. Find out more about the battle here Battle of Prestonpans and look out for the re-enactments which are well worth a visit.

Outlaw King is a 2018 Netflix film about Robert the Bruce starring Chris Pine. It was filmed in East Lothian at the stunning Seacliff Beach, near North Berwick. The film tells the story of Robert the Bruce who in 14th century Scotland claims the crown. He is declared 'outlaw' by the occupying English forces and leads a brutal uprising in an attempt to win Scottish independence from English rule. With a much smaller and less well-equipped army The Bruce used clever tactics and bravery to defeat the English under Edward II and after the Battle of Bannockburn in June 1314 re-established an independent Scottish monarchy.
Outlaw King Location Map
Have a look at the location map which details the places around Scotland where filming took place.
Mary Queen of Scots is a 2018 film starring Saoirse Ronan, Margot Robbie and Jack Lowden and tells the story of Mary Stuart's failed attempt to overthrow her cousin Queen Elizabeth I of England. This is a tale of two powerful women and of betrayal, rebellion, murder and intrigue which ends with Mary's imprisonment and execution. It was filmed at Seacliff Beach, near North Berwick. 
Mary Queen of Scots has many connections to East Lothian:
In 1567, James Hepburn, 4th Earl of Bothwell entertained Mary at Hailes Castle.
Dunbar Castle was ordered to be taken down stone by stone as a result of its connection with the Queen of Scots and the Earl of Bothwell.
You can see the Death Mask of Mary Queen of Scots at Lennoxlove, just outside Haddington.
It is claimed that Mary played on Musselburgh Links golf course in 1567.
View artefacts including a document signed by Mary Queen of Scots & King Henry (better known as Lord Darnley) and a grant of church land to the Burgh of Haddington with an almost perfect example of her great seal at the John Gray Centre in Haddington.
In 1567, on Carberry Hill, Mary Queen of Scots surrendered to the English confederate lords before being imprisoned. Follow the signposts to enjoy a walk around this special place, you can then work your way up the hill to the standing stone at the summit where you can see the commemorative Queen Mary's Mount. Download the Carberry Hill Map.