Discover the Charms of East Lothian Beyond the Greens
The return of the Genesis Scottish Open to The Renaissance Club in East Lothian is just around the corner! As the excitement builds in anticipation of world-class golf, we are taking some time to explore the 19th hole and all the charms you can discover beyond the greens. East Lothian has a rich history, pristine beaches, breath-taking nature and wildlife, charming towns and villages, tantalizing food and drink, and a wide array of outdoor adventures. Let us be your guide as we uncover the hidden gems and unforgettable experiences that make East Lothian a must for both golf enthusiasts and explorers seeking a warm and authentic Scottish destination.
The 19th hole: East Lothian's culinary scene is a feast for the senses. Sample the region's finest produce and indulge in exquisite dining experiences from family friendly restaurants or welcoming pubs, bars & cafes. Dine at The Bonnie Badger in Gullane, a Michelin-starred restaurant serving creative dishes crafted with locally sourced ingredients. For a taste of the sea, visit The Lobster Shack in North Berwick, known for its' freshly caught seafood and stunning coastal views.
Many of our golf courses offer their own clubhouse or bar where golfers can gather after their round such as Craigielaw Golf Club and Winterfield Golf Club whilst enjoying amazing views out across the course. Other places to dine nearby our golf courses are The Old Clubhouse, Gullane, The Dunmuir, Dunbar, The Golf Tavern, Haddington or Duck's Inn, Aberlady, a 2 AA Rosette dining experience where after a bite to eat you can try your hand at the bar stool challenge!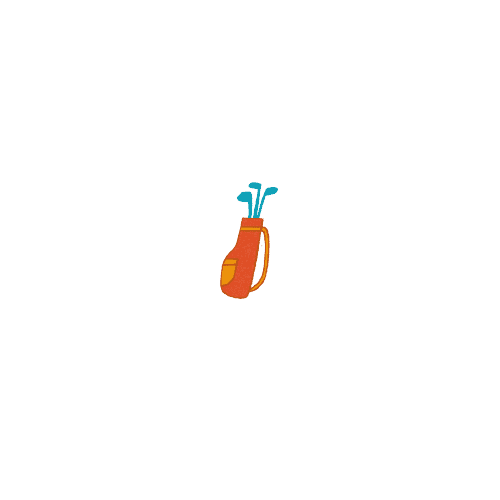 Stay and Play: East Lothian is rightly famous as Scotland's Golf Coast offering 21 golf courses from 18 golf clubs along 30 miles of stunning coastline between Musselburgh to the west and Dunbar to the east to suit golfers of all abilities. While you are attending the Genesis Scottish Open take the chance to book a round or two on some of the world's top courses. There is a wealth of accommodation in East Lothian catering for golfers – you can even book Stay and Play packages.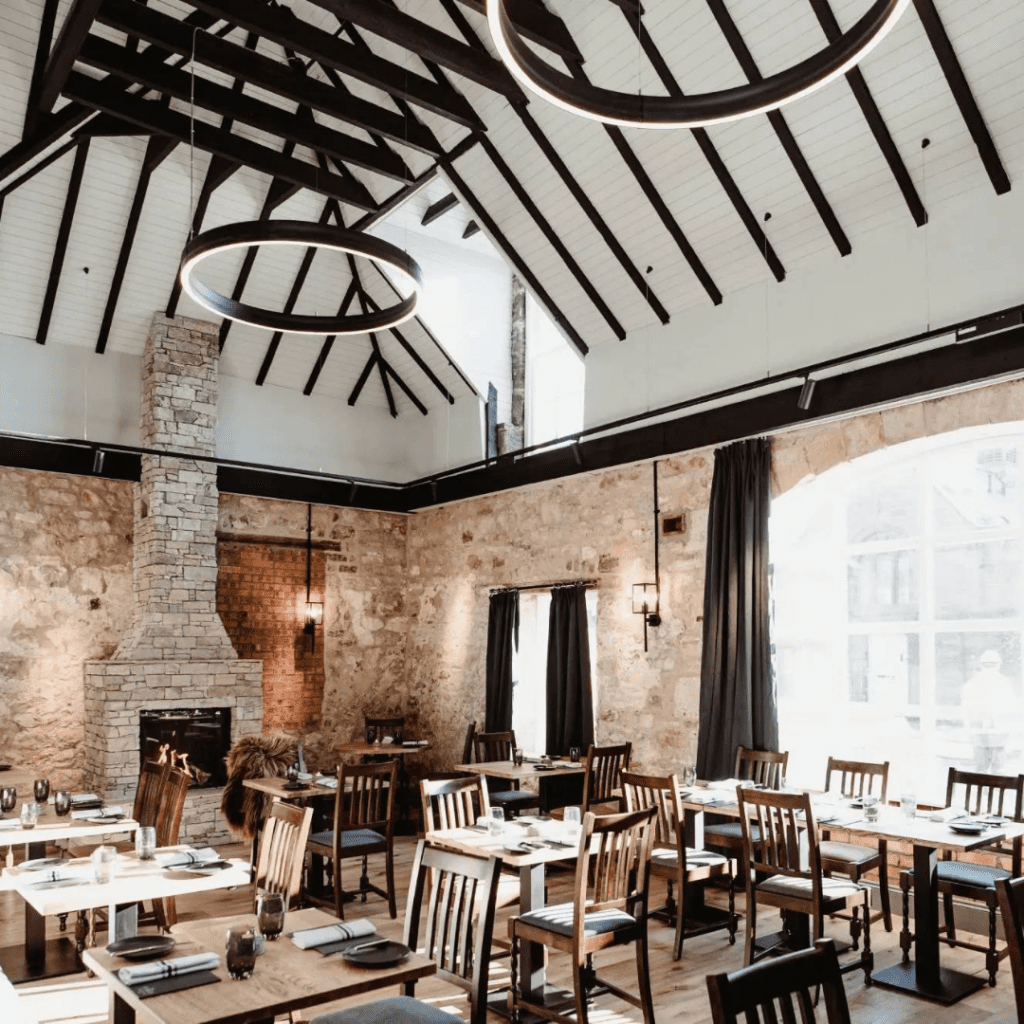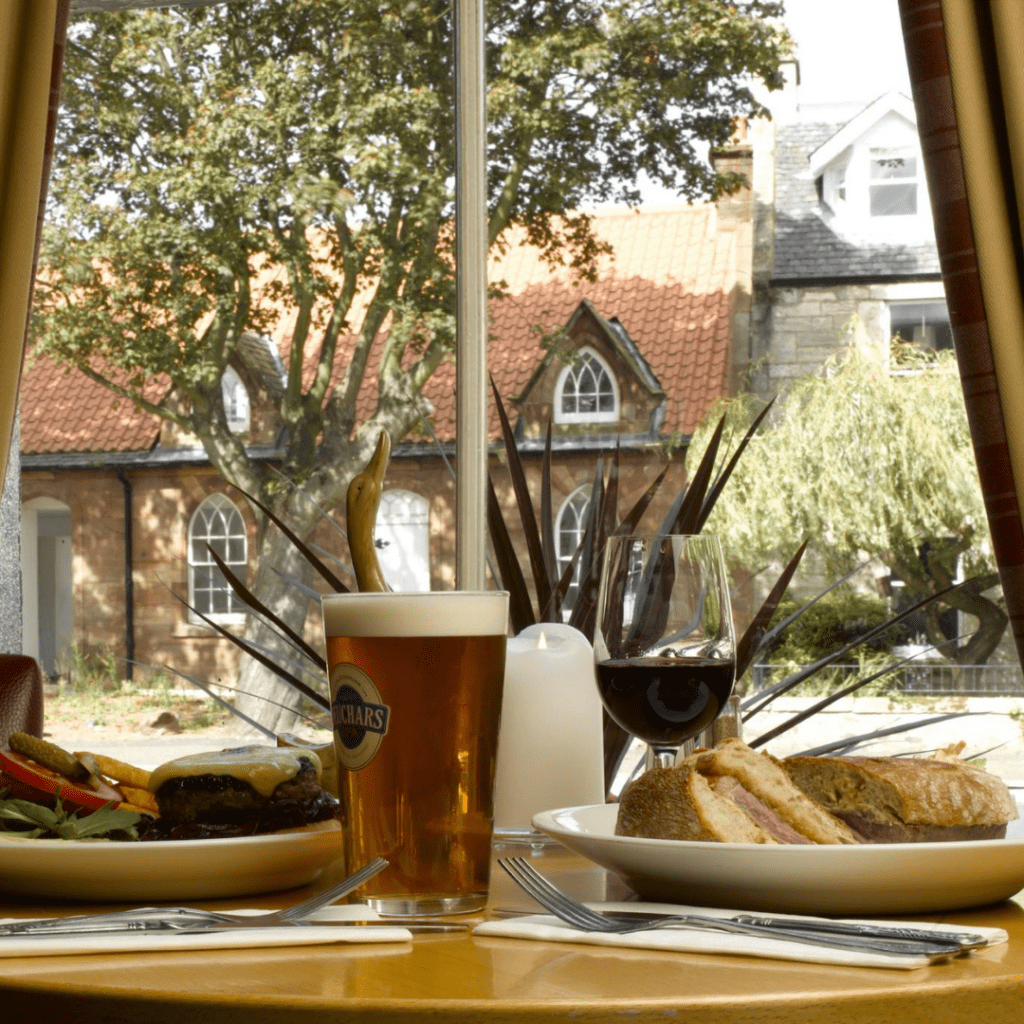 Culture and Heritage: Embark on a journey through time as you explore East Lothian's historical landmarks and magnificent castles. Visit the awe-inspiring Tantallon Castle or the majestic Dirleton Castle, both steeped in history and with enchanting gardens or grounds. Immerse yourself in the peaceful surroundings at Preston Mill which had a starring role in the TV series Outlander.
Serene Beaches: East Lothian boasts a coastline of stunning beaches. Head to picturesque spots like Gullane Bents, Yellowcraig Beach or Belhaven Bay where golden sands and pristine waters invite you to unwind, build sandcastles and take refreshing dips in the sea.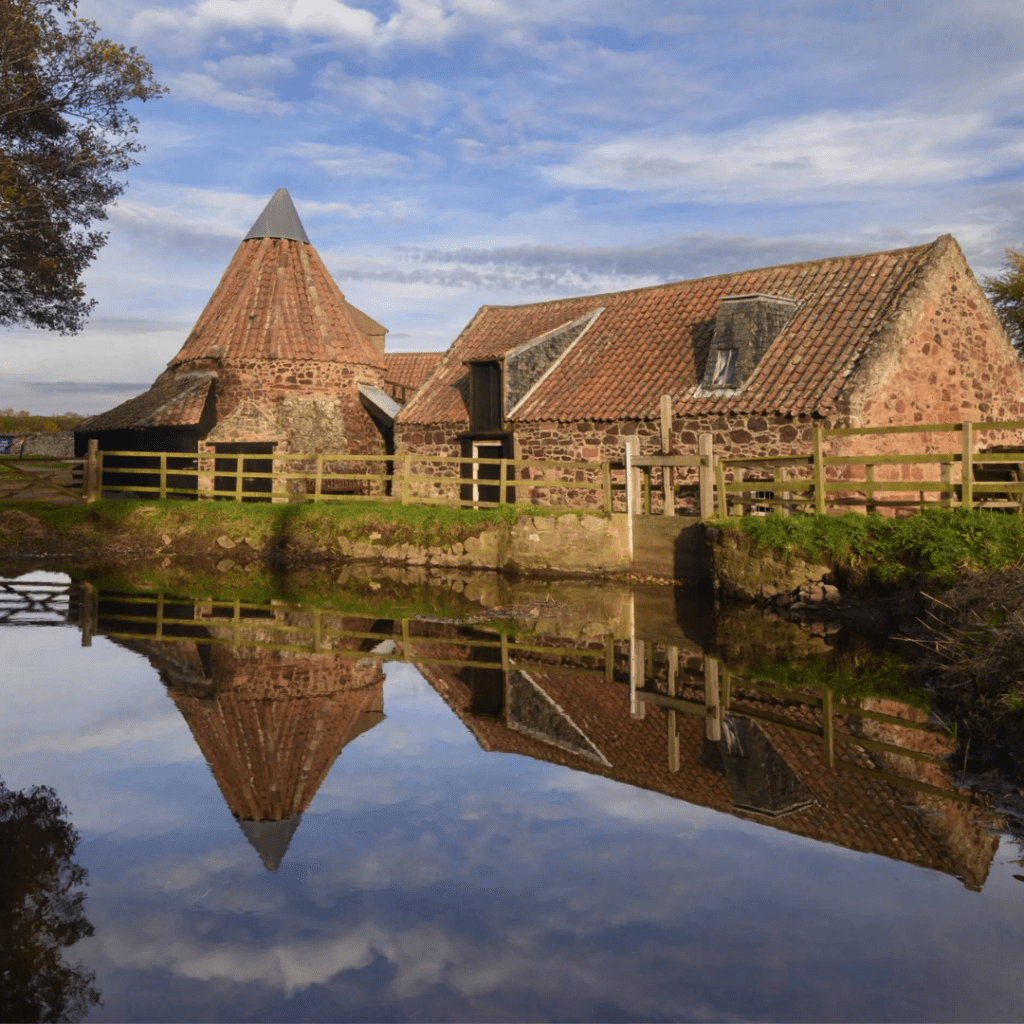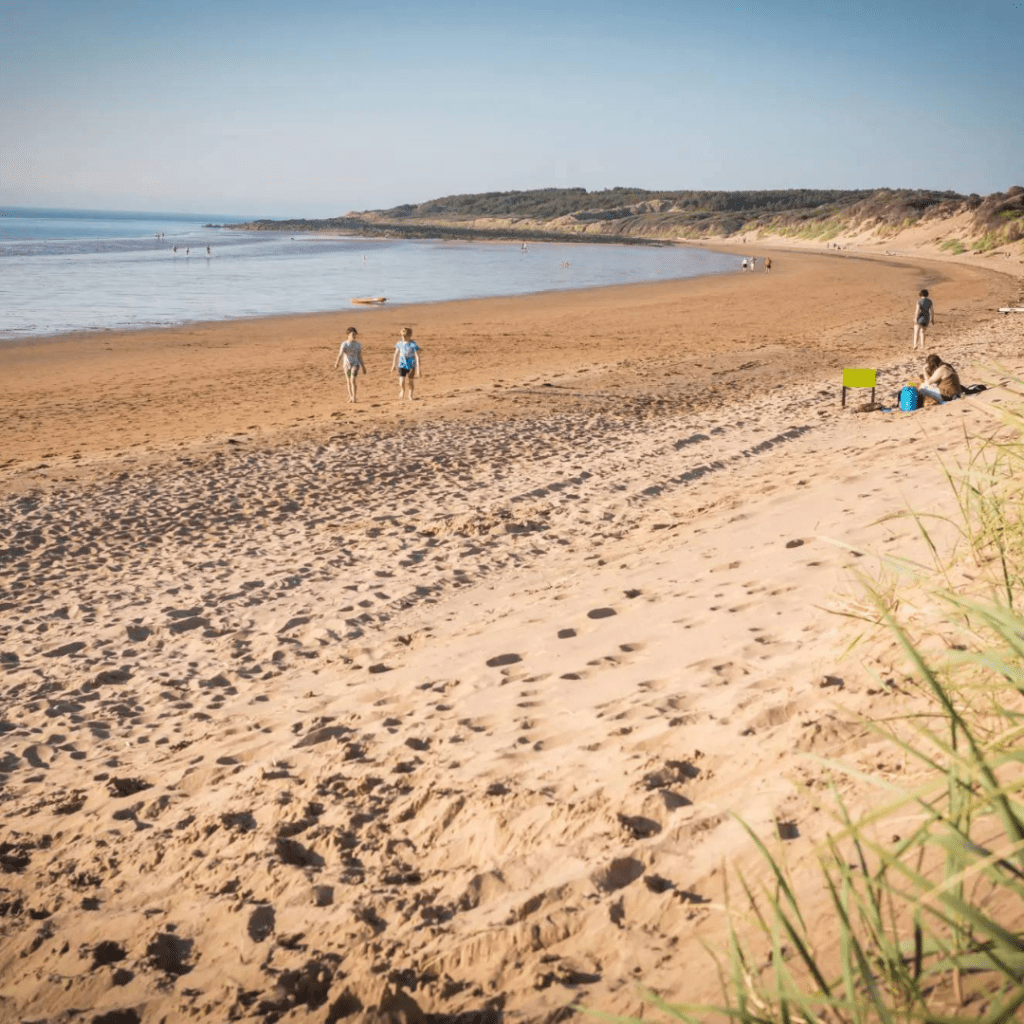 Cycling and Walking: East Lothian offers a wealth of opportunities for both cycling enthusiasts and avid walkers. Take time to relax and enjoy the region's natural beauty and embark on unforgettable journeys as you follow a range of trails through rolling landscapes. Pedal or walk along the John Muir Way where you can soak in panoramic coastal views and explore historic landmarks along the route or follow routes further inland to the Lammermuir Hills.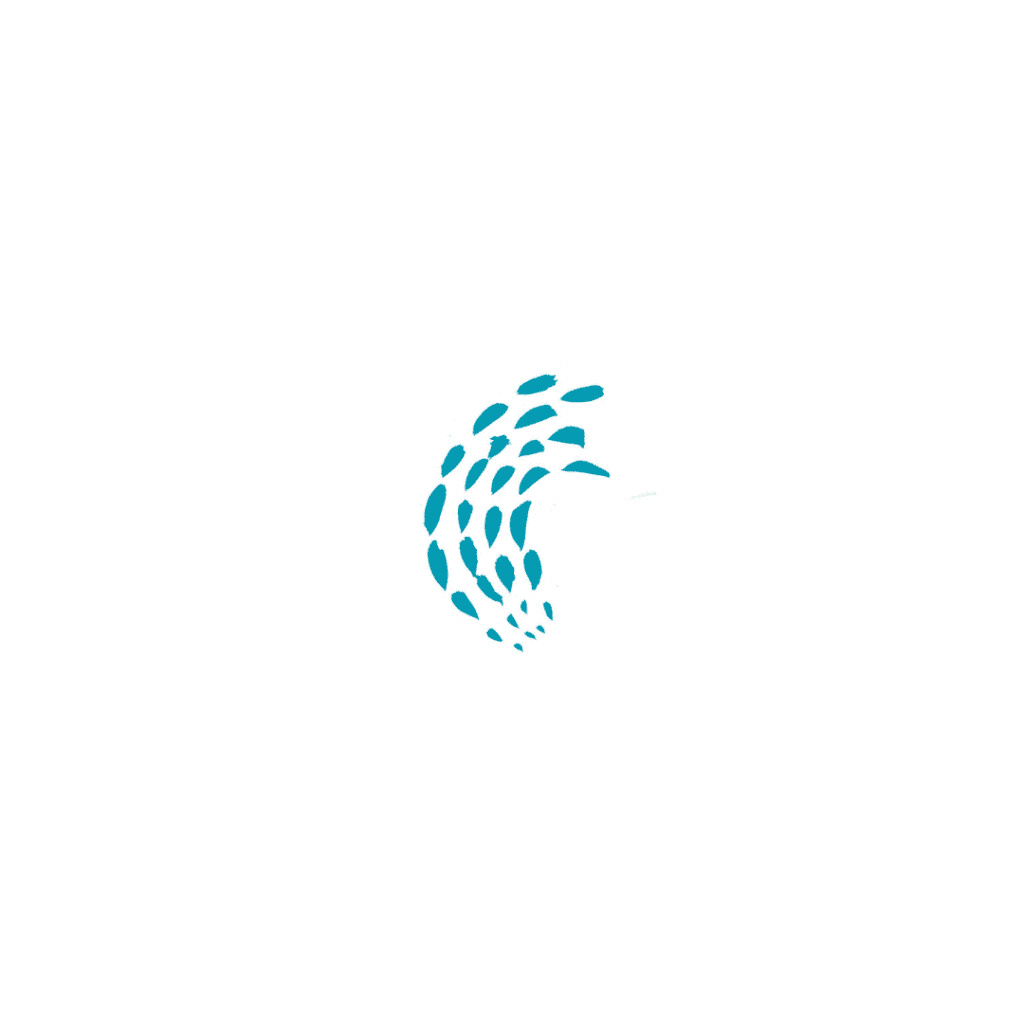 Outdoor Experiences: Our stunning coastline is a playground for watersports enthusiasts. Foxlake Adventures is the perfect place for outdoor fun! Strap on a wakeboard and glide across the water, test your balance and agility high above the ground on the Foxfalls rope course or take on the challenge with the new addition to the park, the giant floating Aqua Park. Coast 2 Coast invites you to catch some waves and experience the exhilaration of surfing whether you're a beginning or experienced surfer. Climb, jump, swim and explore the rugged East Lothian coastline with Ocean Vertical. Or try your hand at open water swimming, kayaking, paddleboarding or a spot of flying fishing at Whiteadder Sports Centre.
Nature and Wildlife: Set out on a wildlife adventure at the Scottish Seabird Centre in North Berwick, where you can take a guided boat trip around the islands of the Forth including the Bass Rock, the world's largest Northern gannet colony. Discover Aberlady Bay Nature Reserve, a haven for birdwatchers, where you can witness migratory birds in their natural habitat. Or take leisurely walks in John Muir Country Park and revel in the tranquility of woodlands, dunes, and grasslands.
Charming Towns and Villages: East Lothian is dotted with charming towns and villages, each with its unique character and attractions. Explore the historic town of Dunbar, birthplace of famous conservationist John Muir. Enjoy the traditional seaside town of North Berwick, where you can browse boutique shops, visit art galleries, and savour delicious seafood at the harbour.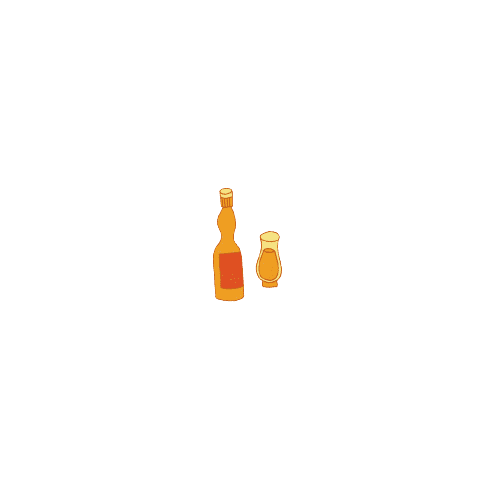 Distillery Tours: No visit to East Lothian would be complete without experiencing its renowned distilleries. Explore Glenkinchie Distillery, the lowland home of Johnnie Walker, and take a guided tour to learn about the whisky-making process and sample their exceptional Scotch whisky. Additionally, a visit to NB Distillery offers a chance to discover the craft behind their artisan gins and enjoy a tasting of their handcrafted spirits.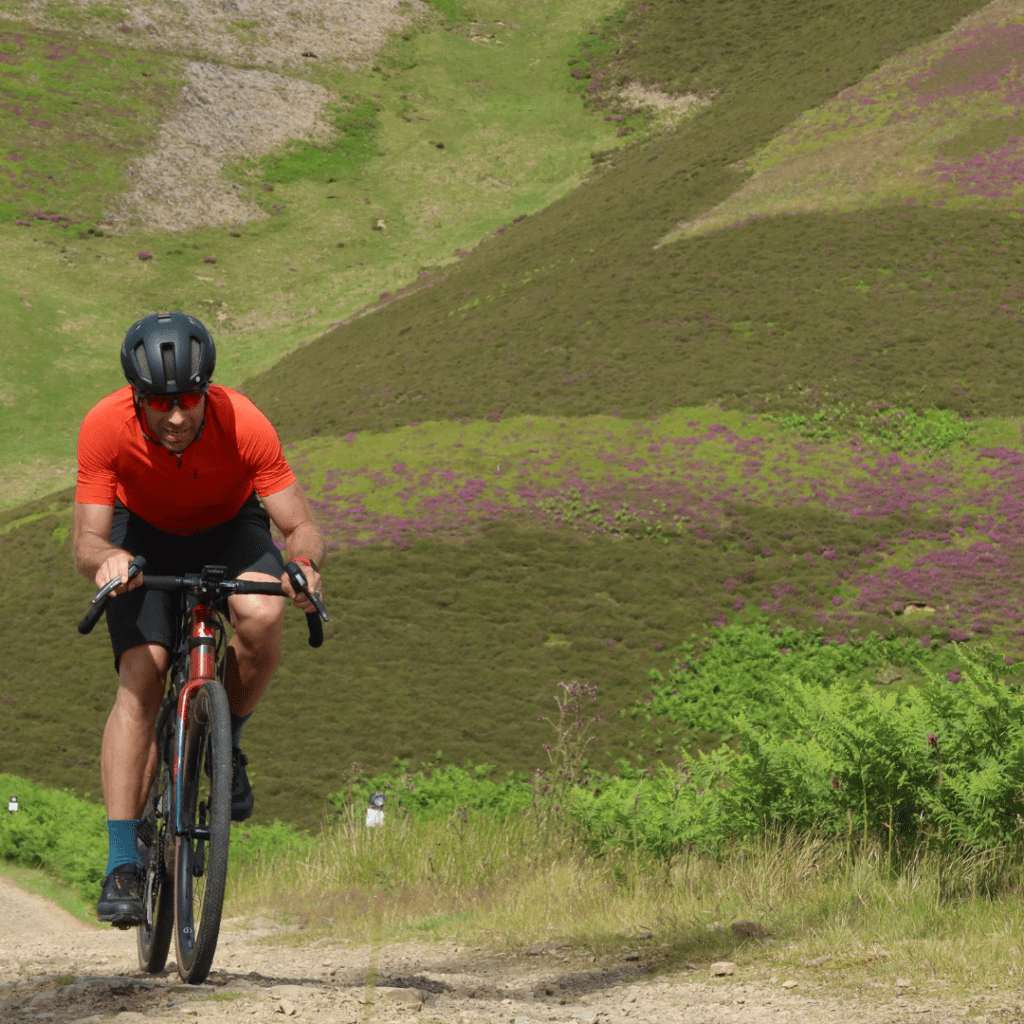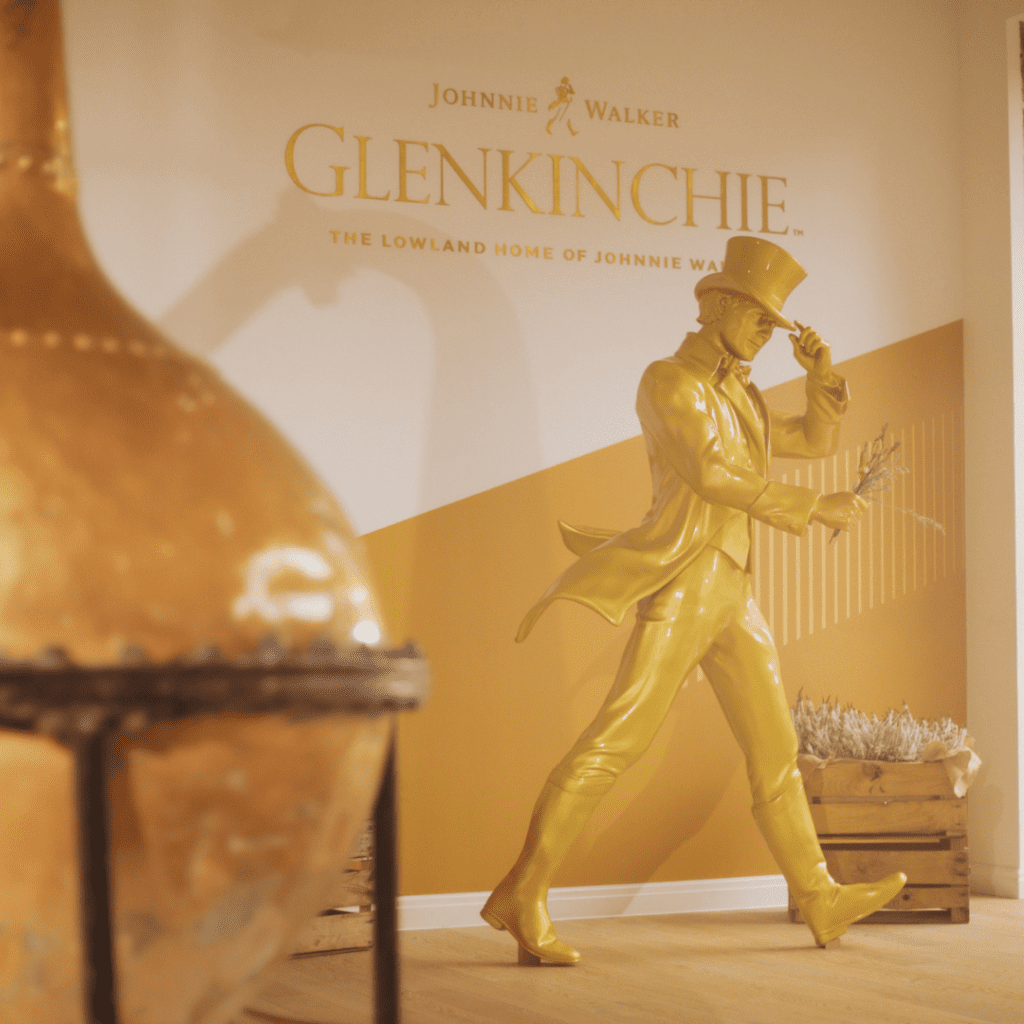 East Lothian promises a truly memorable experience. So, venture beyond the golf course and create lasting memories beyond the greens! For more information go to visiteastlothian.org.
Before you visit, download the free Visit East Lothian App where you can get up to date information on parking at East Lothian Council coastal car parks and much more to make the most of your visit to East Lothian. Download the App at the App Store or Google Play.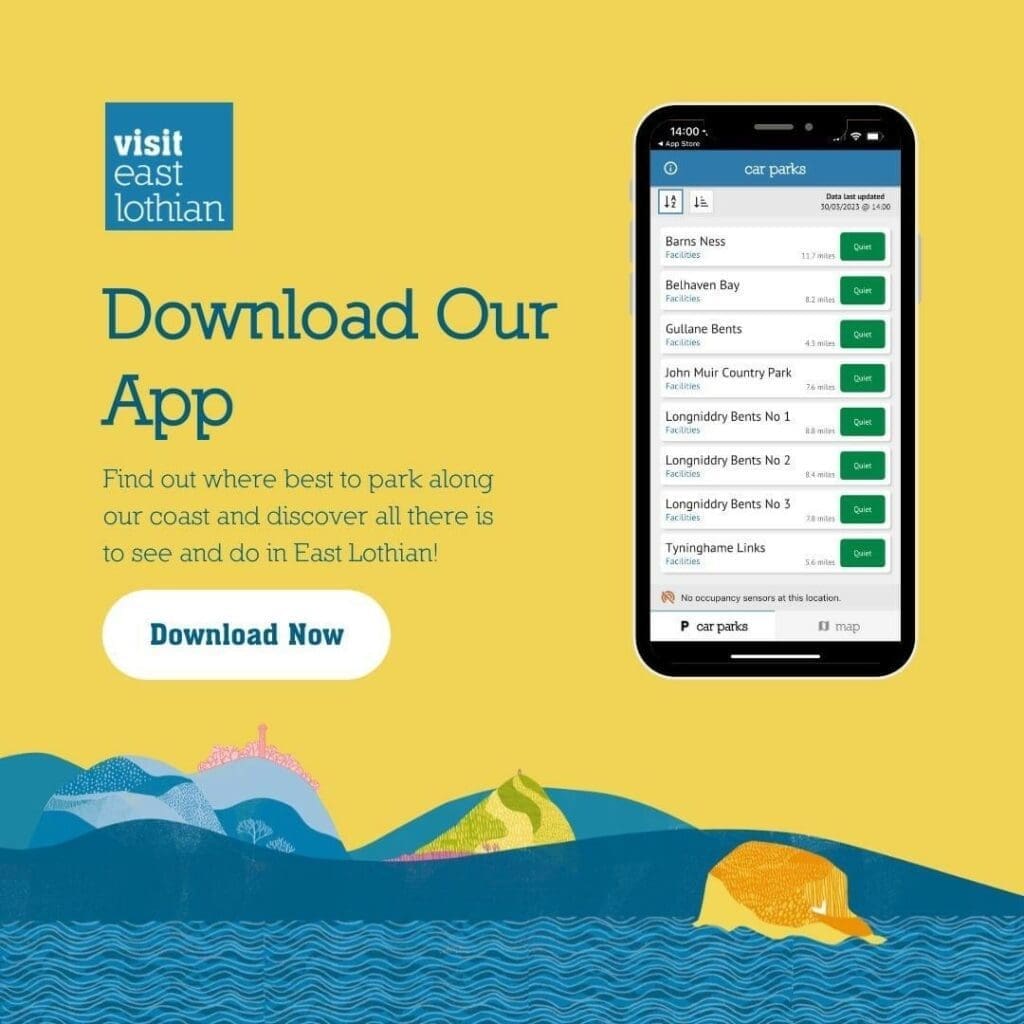 Information correct at time of publication!