The John Muir Way and More!
Looking after our health and wellbeing has come to the fore during the Covid-19 pandemic.  And as we strive to find open spaces and places where we can relax, take time to reflect and look after ourselves, it is encouraging to see new ideas for outdoor activities and exploration.
Dunbar in East Lothian is the start or end point of the John Muir Way, one of Scotland's Great Trails linking Helensburgh in the west with John Muir's birth place Dunbar in the east. 
The 134 mile route takes you on a journey through Scotland's central belt exploring a rich and varied landscape, history and heritage.  East Lothian is home to three sections covering 41.5 miles and taking in some of the country's most scenic coastline from Musselburgh to Dunbar.  
For 2021 and Scotland's Year of Coasts and Waters, East Lothian is pleased to partner with the John Muir Way to bring a range of coastal off route itinerary suggestions for those looking to explore further.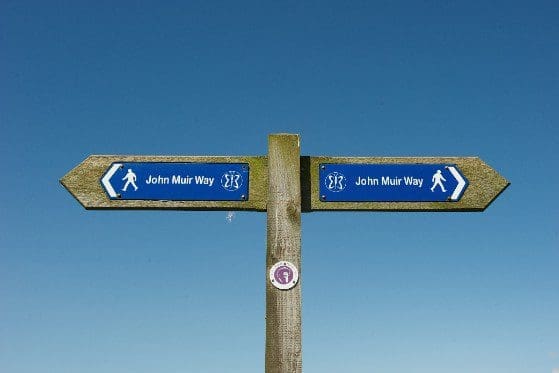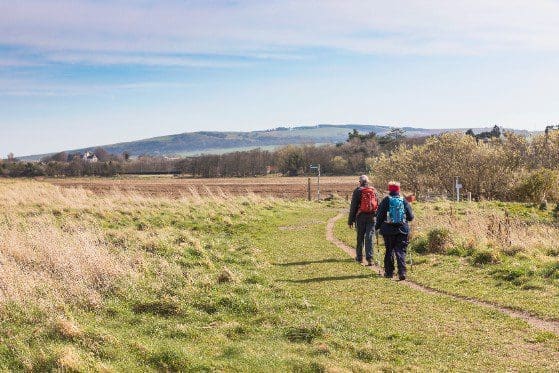 There are four walking routes and two cycling routes to try...
Walking routes:
Fisherrow to Port Seton - Just east of Scotland's capital city Edinburgh, lies Fisherrow Harbour in Musselburgh.  From here you can walk to the traditional fishing village of Port Seton, enjoying the rich birdlife as you go.
North Berwick Sandcastles - One of East Lothian's best loved seaside towns is North Berwick.  This route takes in sandcastles at the stunning Yellowcraig beach and an impressive Historic Environment Scotland castle with beautiful gardens at Dirleton.
North Berwick Law to Tantallon Castle - For amazing views you can't beat The Law in North Berwick and the vista from Tantallon Castle perched dramatically upon a cliff top.
Dunbar to East Linton - For some of the finest views on the whole route you need to walk the coast between Dunbar with its harbour, cliffs and miles of golden sand and the picturesque village of East Linton.
For more information on Walking In East Lothian
Cycling Routes:
Fisherrow to Aberlady - The Firth of Forth coastline from Musselburgh makes for a scenic cycle to Aberlady Bay nature reserve.
Dunbar to North Berwick - This loop takes you along quiet roads and sandy pathways covering East Lothian's most popular towns to visit. Cycling in East Lothian
For more information on Cycling in East Lothian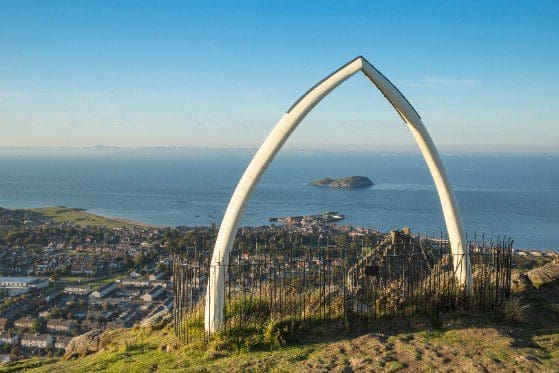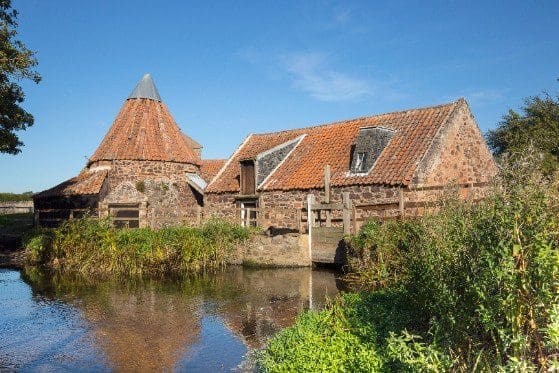 Speaking of the new itineraries, Elaine Carmichael spokesperson from Visit East Lothian, the region's destination marketing and management organisation, said: "As the birthplace of John Muir, East Lothian works closely with the partners on the john Muir Way and is particularly pleased with these new off route itinerary ideas.  We hope that they will inspire those who have already walked or cycled the route to explore further and enjoy East Lothian's great outdoors."
Gavin Morton, Marketing Development Officer for the Green Action Trust (the charity behind the John Muir Way) said, "It's been great to see the growth in popularity of the John Muir Way among walkers and cyclists taking on this coast to coast trail in recent years. Now, with the addition of 20 day trip ideas across the country, even more people can enjoy the landscapes, sights and sounds of central Scotland's great outdoors, whether it's a day spent exploring their local area, or a weekend trip further afield."
Visit here to plan your East Lothian John Muir Way micro adventure!