10 Mindful Things to do in East Lothian
Anna Neubert-Wood, WanderWomen Scotland Ltd talks about the mindful things to do in East Lothian to find your inner peace.
1. Walk barefoot at the beach. Barefoot walking is really good for you, not just does it slow you right down, helping you de-stress, but it's also free reflexology, it grounds you, and gives you a sense of freedom and adventure.
Try it here: any sandy beach in East Lothian will be perfect. We love Tyninghame Beach for it. Add a few rocks for the advanced barefoot experience.
2. Spend some time with a tree, and listen to the sounds around you, notice all the life around you - what do you notice? Can you spot any animals? Can you tell different birdsong apart? Whether you are standing or sitting with a tree, notice how unconditionally the tree has your back, how it supports you, how you can trust it with your weight, and how being around trees calms you.
Try it here: Blinkbonny Wood, Gifford Community Woodland are some of our favourites.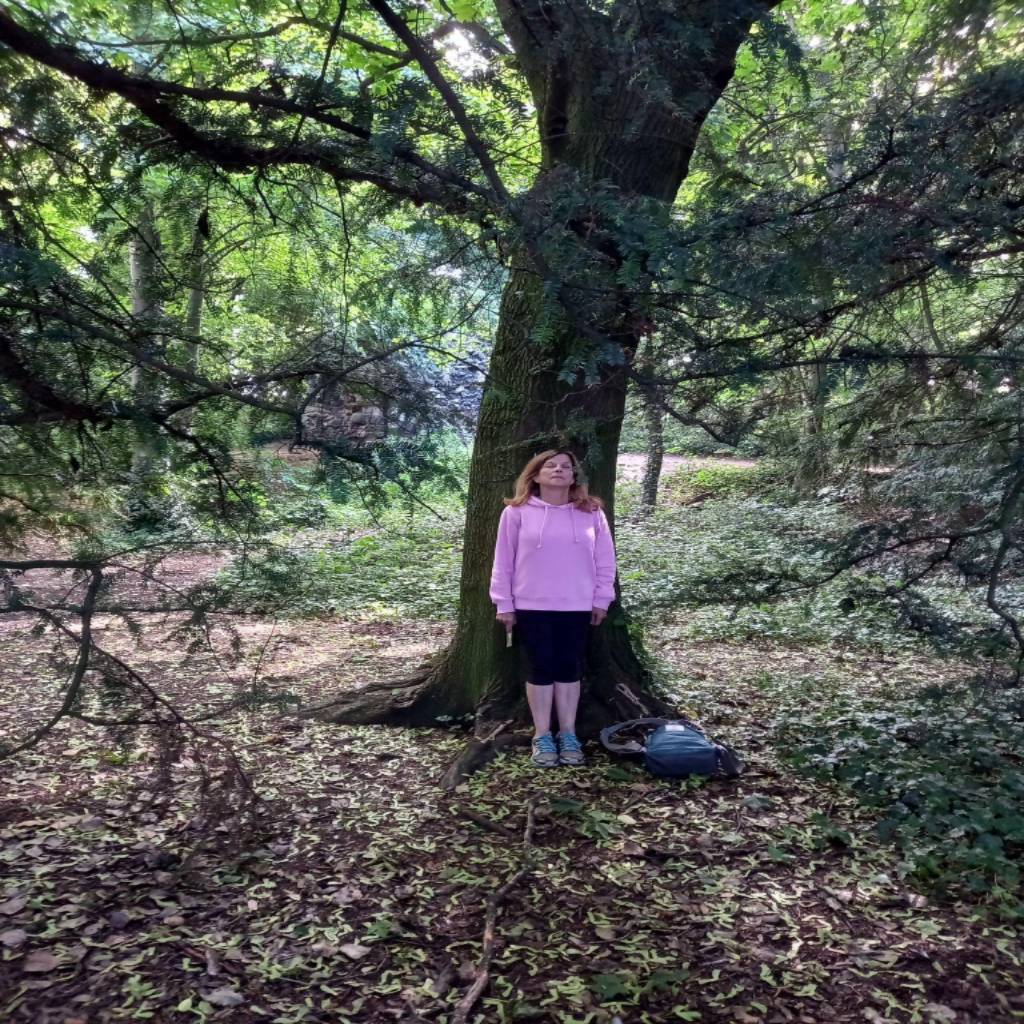 3. Search for sea treasures (sea glass or sea pottery), and build rock stacks. Finding flow in a playful activity, being present and finding joy in the simple things, is beautiful mindfulness. Once you slow down, you will be amazed at all the colours by your feet, shapes and sizes of washed up treasures. Building rock stacks requires a steady hand, balancing skills and a calm mind. Practice, practice, practice - how high can you stack your tower?
Try it here: Morrison's Haven and Prestonpans Beach.
4. Create some nature art. Wherever you might be on a walk, pick up things that catch your eye - colours, textures, shapes…those might be rocks, shells, feathers, sticks. Collect with a child-like mind. It will make you pay more attention to what's around you. Eventually, create something nice with it, whether it's a mandala, a face, a little landscape or anything else that makes you feel creative!
Try it here: Any walk in any East Lothian location will do - beach, woodland or hills!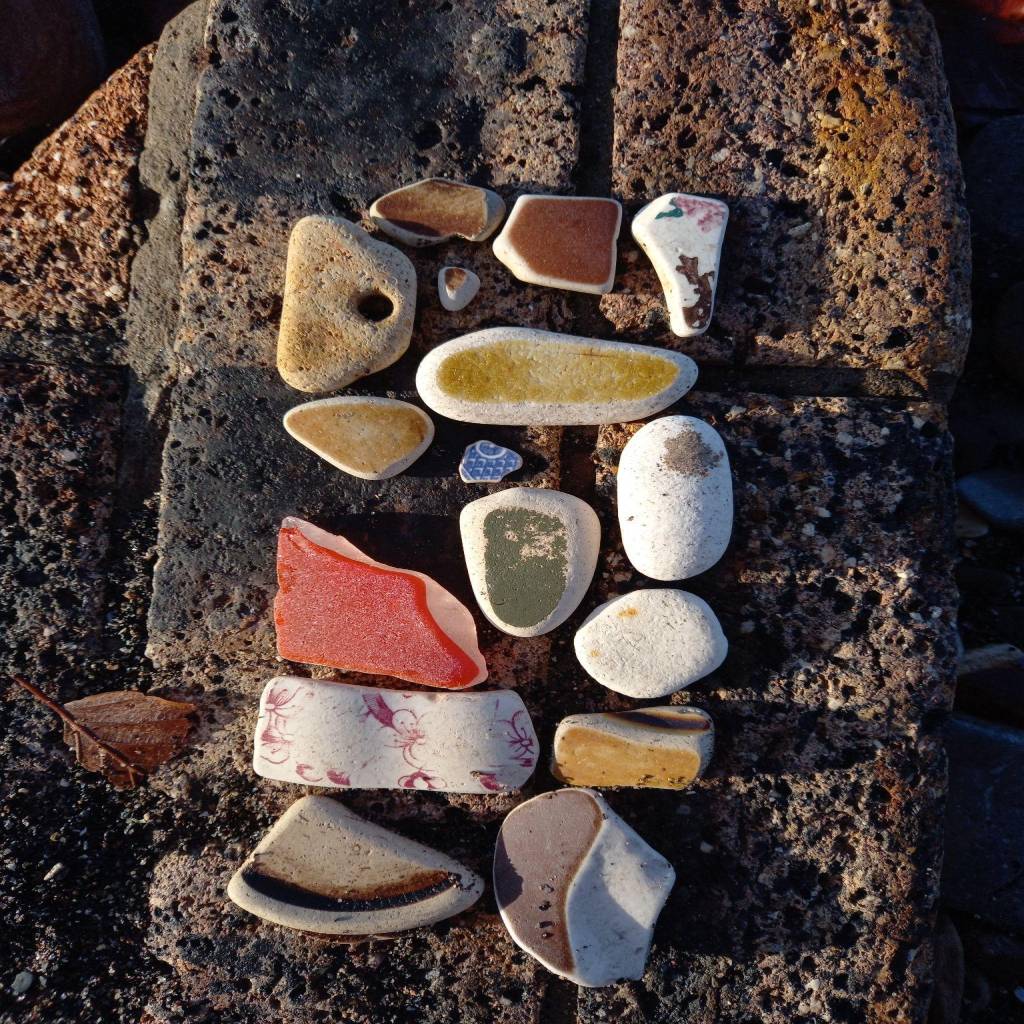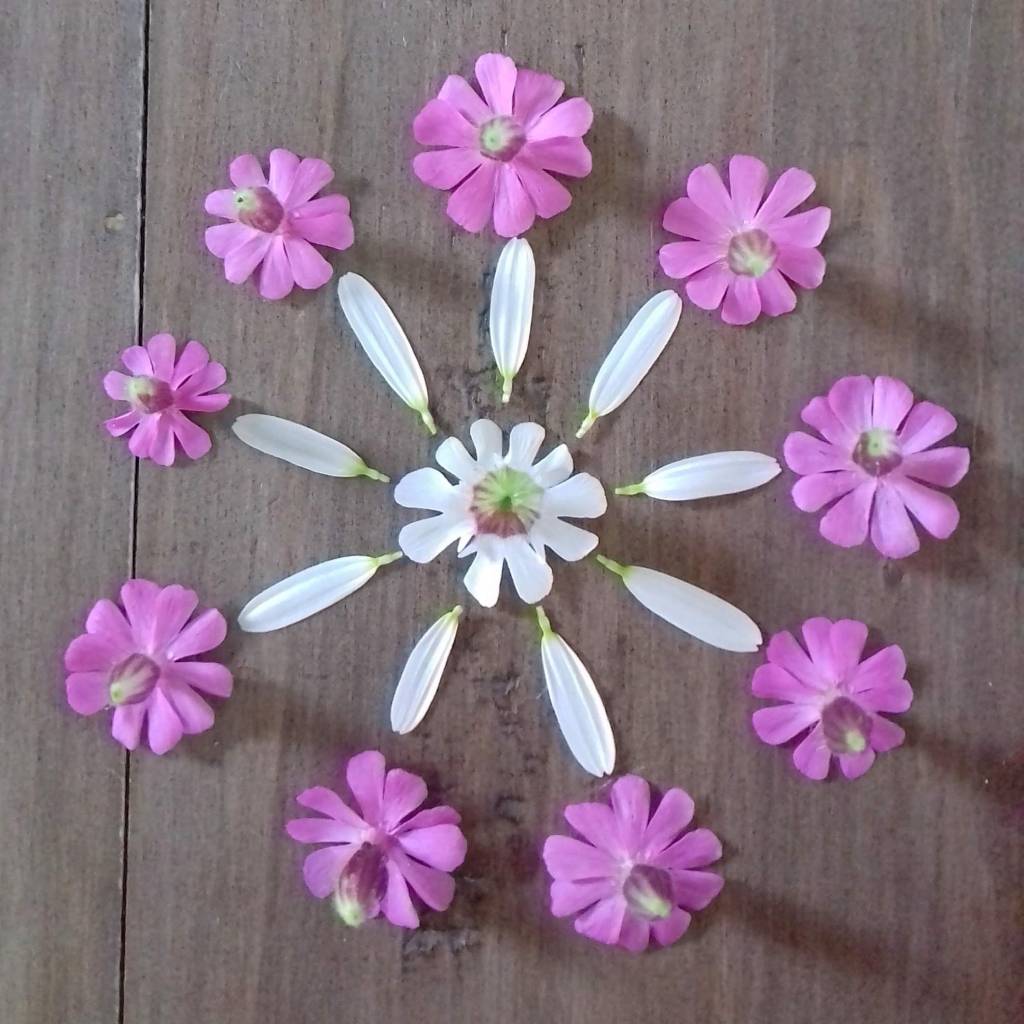 5. Sea meditation: Sit or stand facing the sea. Become aware of the space. The colours, the sounds. Focus your mind on the sound of the crashing waves and notice it for a while. Eventually try and synchronise your breathing with the rhythm of the waves. Breathing in with the incoming wave, breathe out with the crashing and the retreating of the wave. In and out. Nature makes you feel so good!
Try it here: Anywhere on East Lothian's beaches. The louder and powerful the waves, the better!
6. Skygaze. Take some time to lie down somewhere comfy - on the sandy beach or a grassy area. Relax. Watch the sky and the clouds, notice whether it's a still day with slow moving clouds, or whether it's wild and clouds shapeshift quickly. What shapes can you notice? What stories can you come up with? Become aware of the big space above you - are the clouds far away? Or are they quite low? Which way does the wind blow? Can you touch the sky? Be playful and enjoy!
Try it here: We like Yellowcraig Beach or the grassy plain behind the dunes for this!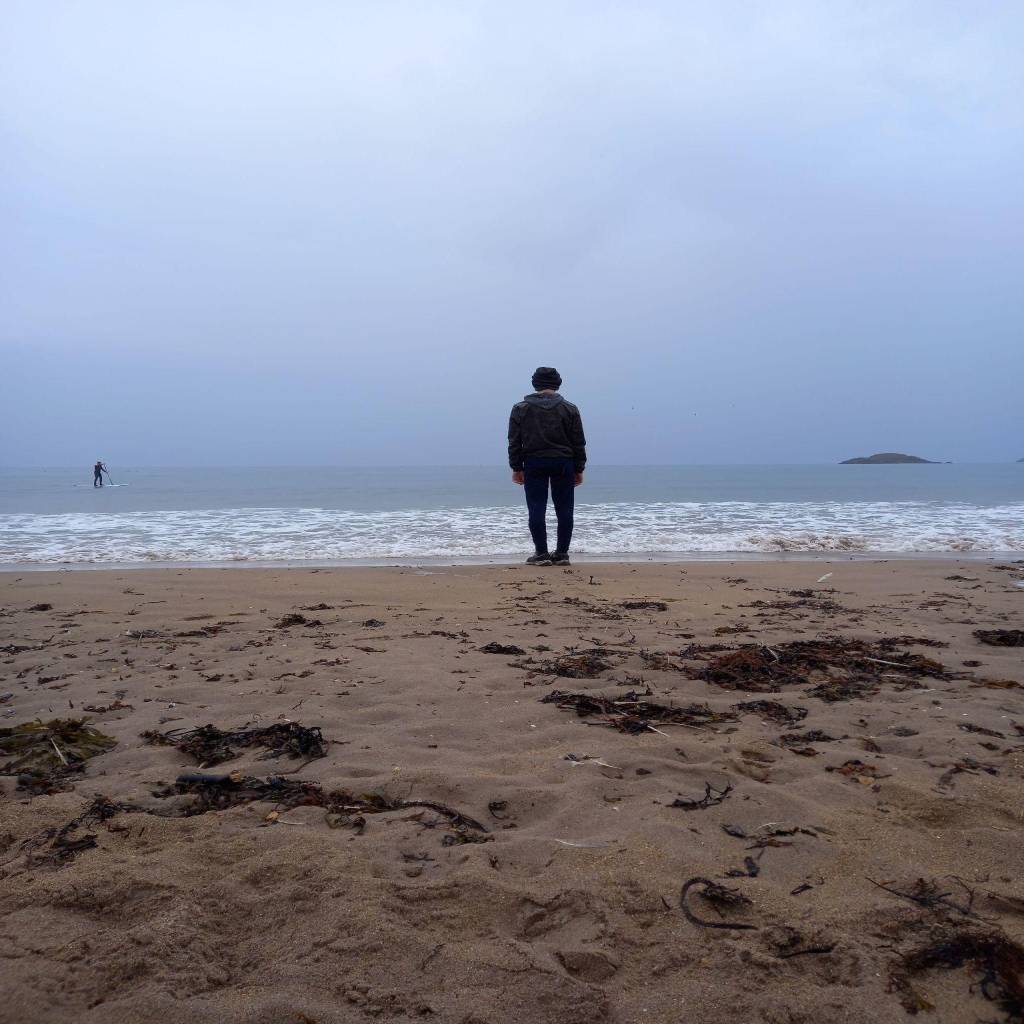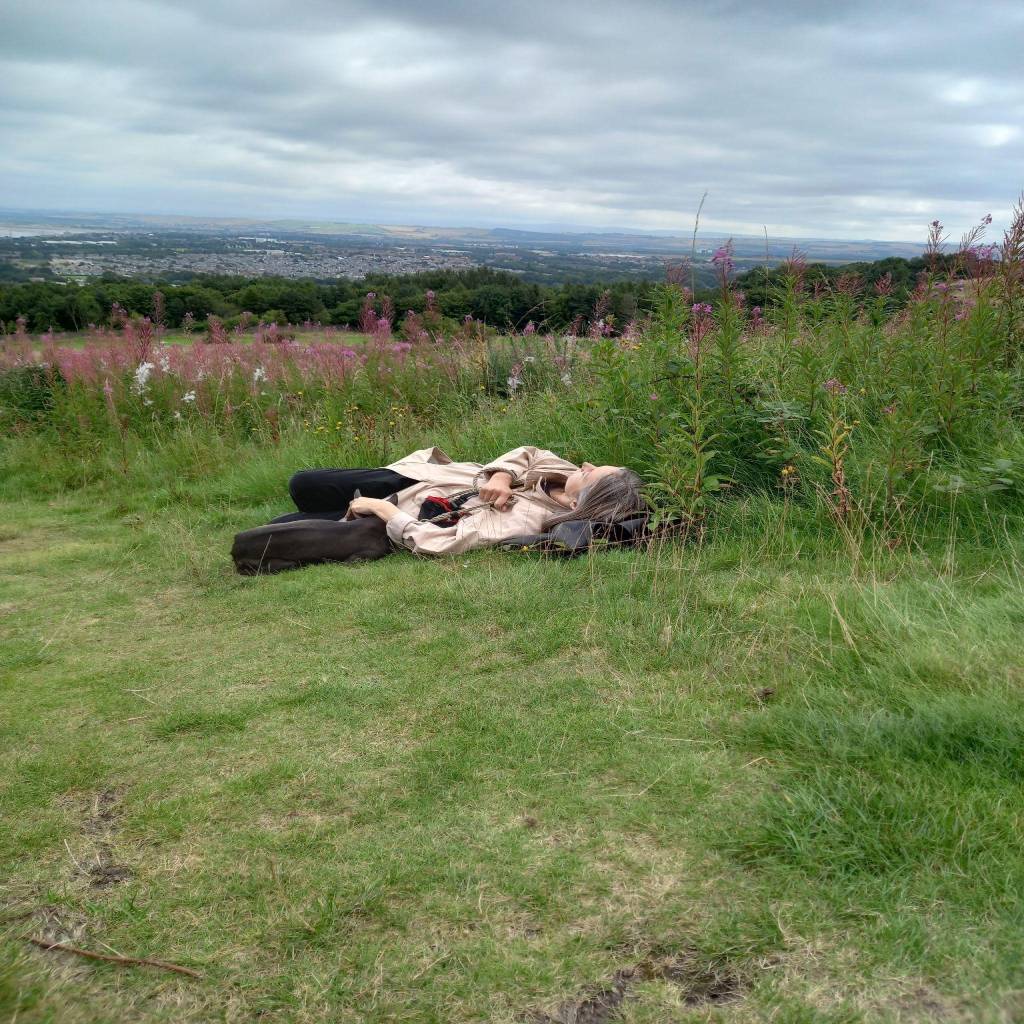 7. Climb a hill and feel on top of the world. Getting moving, getting the heart pumping makes you get in touch with your breath - it's so good for you to breathe deeply, using your whole lung capacity. Think about how shallow your breathing is in other life situations! They can do so much more for you! You are strong! Take in the beautiful views in this stunning piece of the world.
Try it here: Traprain Law & North Berwick Law, with some added wild horse fun!
8. Spend some time by a rock pool. Notice all the life that goes on in this little habitat. Isn't it fascinating? Notice the colours, movement and calm. Imagine what would change, once the tide comes in.
Try it here: At rocky parts of the coast, at low tide. For example at Longniddry Bents, East of North Berwick and Seacliff Beach.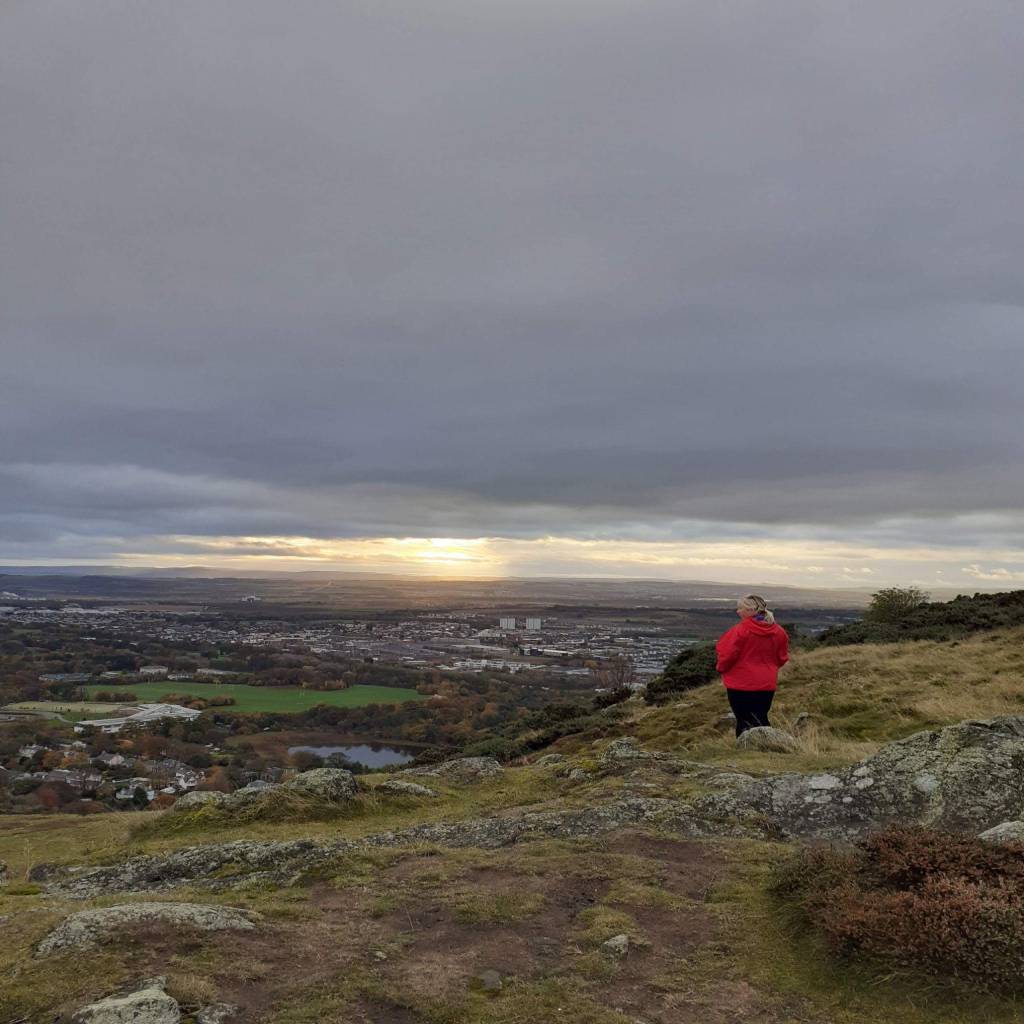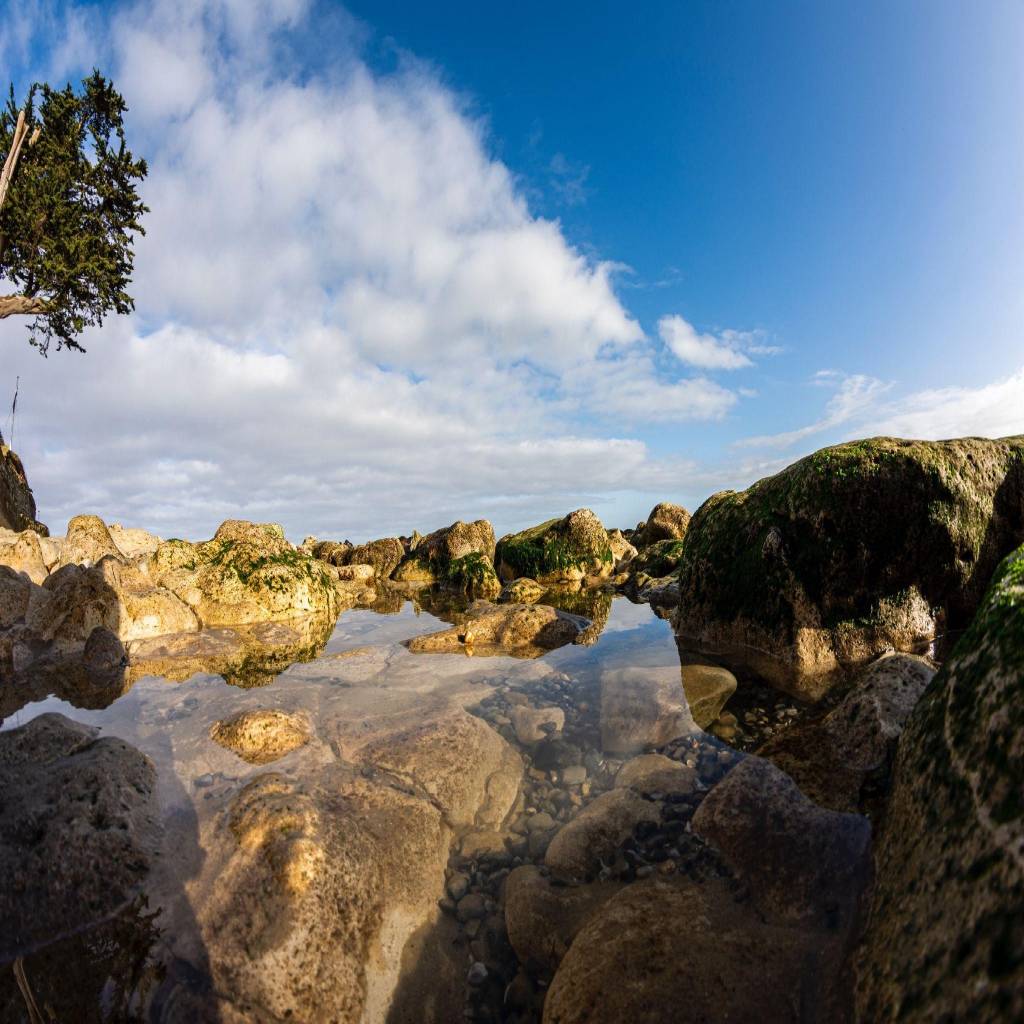 9. Make yourself a wild flower crown or pick some flowers to take home. Connecting with the plants and flowers makes you feel more connected to any place. Watch all the insects that love the plants, and be respectful to leave some for them to enjoy. Only take what you can use/what you need. Don't pick all the flowers from the same patch. Notice the scents, and think back to when you made flower crowns as a child. Did you use daisies or dandelions? Go and make one now. Or simply take some home to pop in a vase, to remind you of your special time outside.
Try it here: At field edges, by the side of paths. Anywhere in East Lothian. Once you pay attention you will see wildflowers and pretty weeds everywhere!
10. Forage some Seabuckthorn! Scotland's superfood is easy to spot - its orange berries can be found along many East Lothian beaches - Very distinctive, they are best to harvest in October and November. Because of it's thorny branches, bring secateurs and cut off a branch, which you then pop in the freezer overnight. The next morning you are able to get the berries off really easily. A handful thrown into a smoothie mix, or cooked down into a jam, you will benefit from all its antioxidants and vitamins. Raw, and on its own, it tastes very sour and tart, because of its high vitamin C content. Be healthy and feel good! Good fact - because it's not a native species, you can't over harvest Seabuckthorn. (with other foraging, you need to be more careful!)
Try it here: Most places near the beaches - Gullane Beach, Yellowcraig Beach, etc.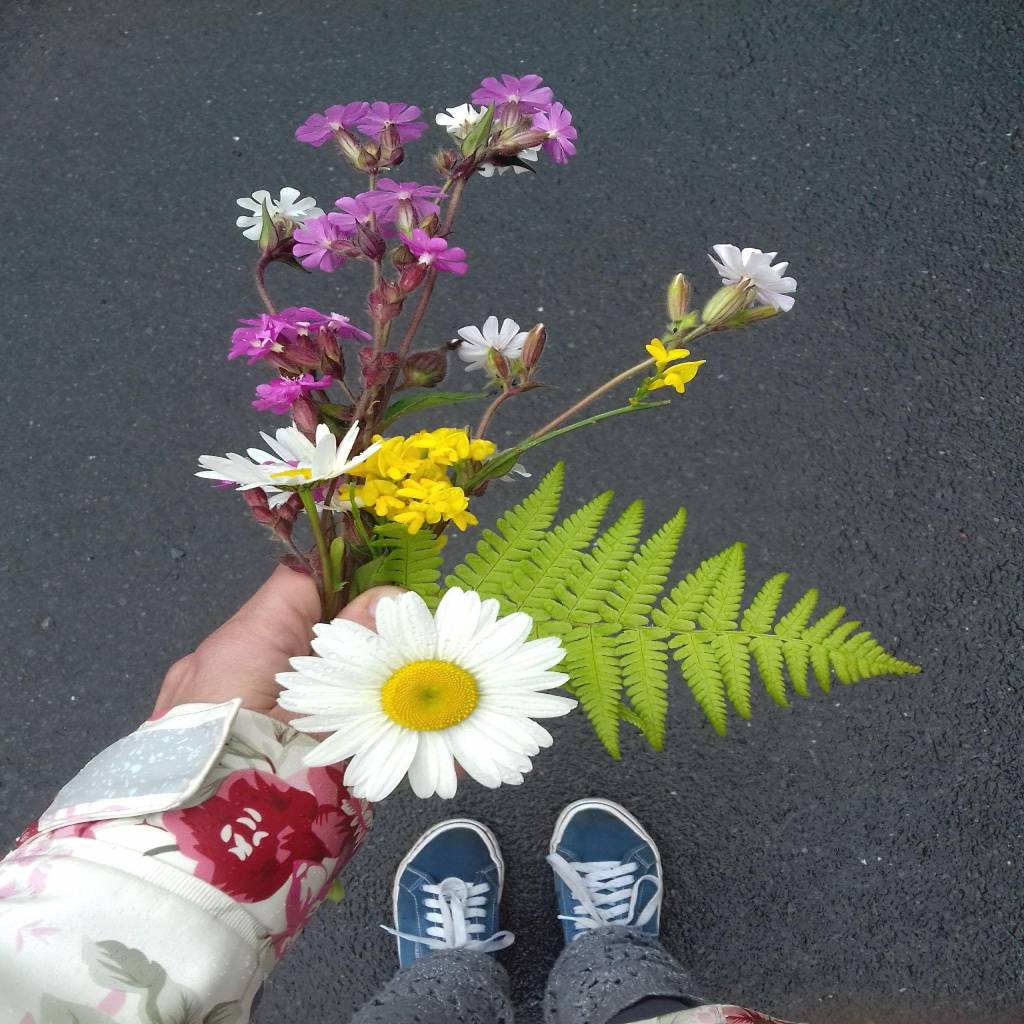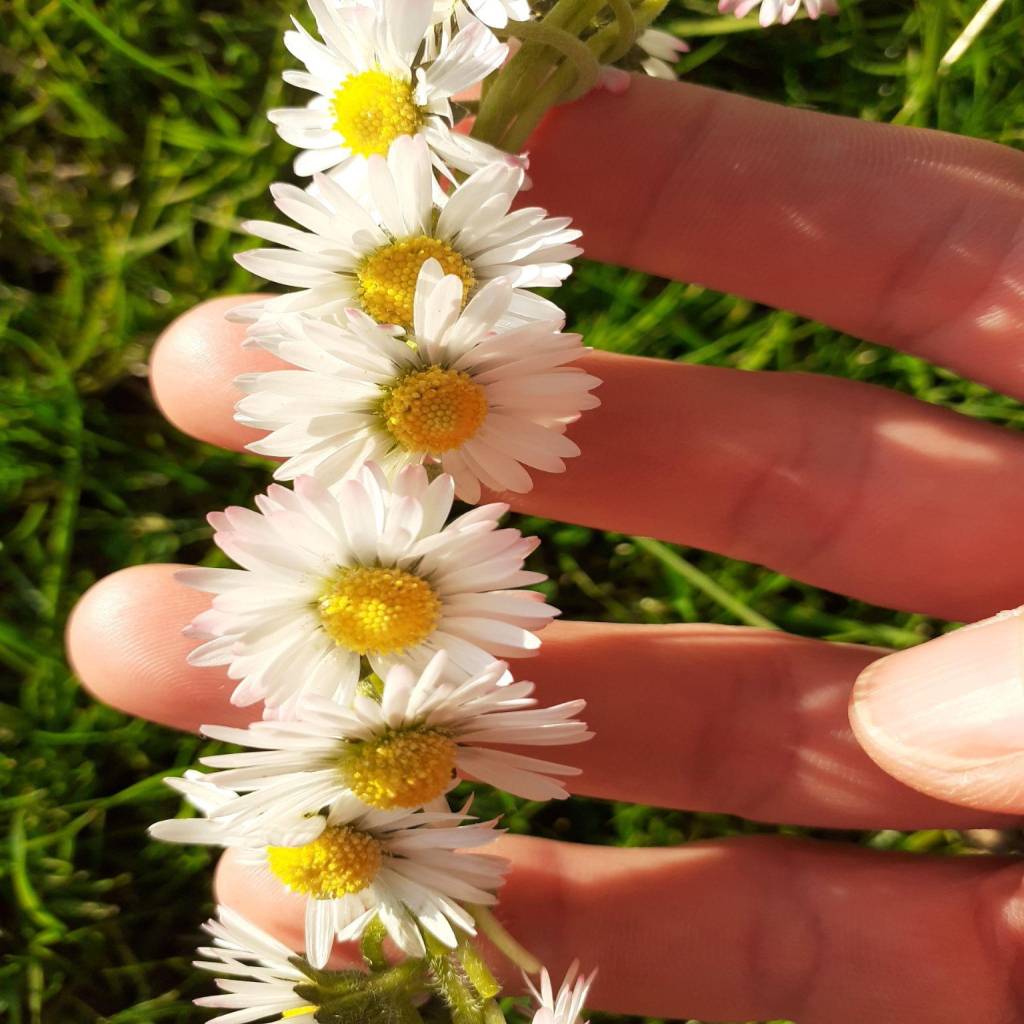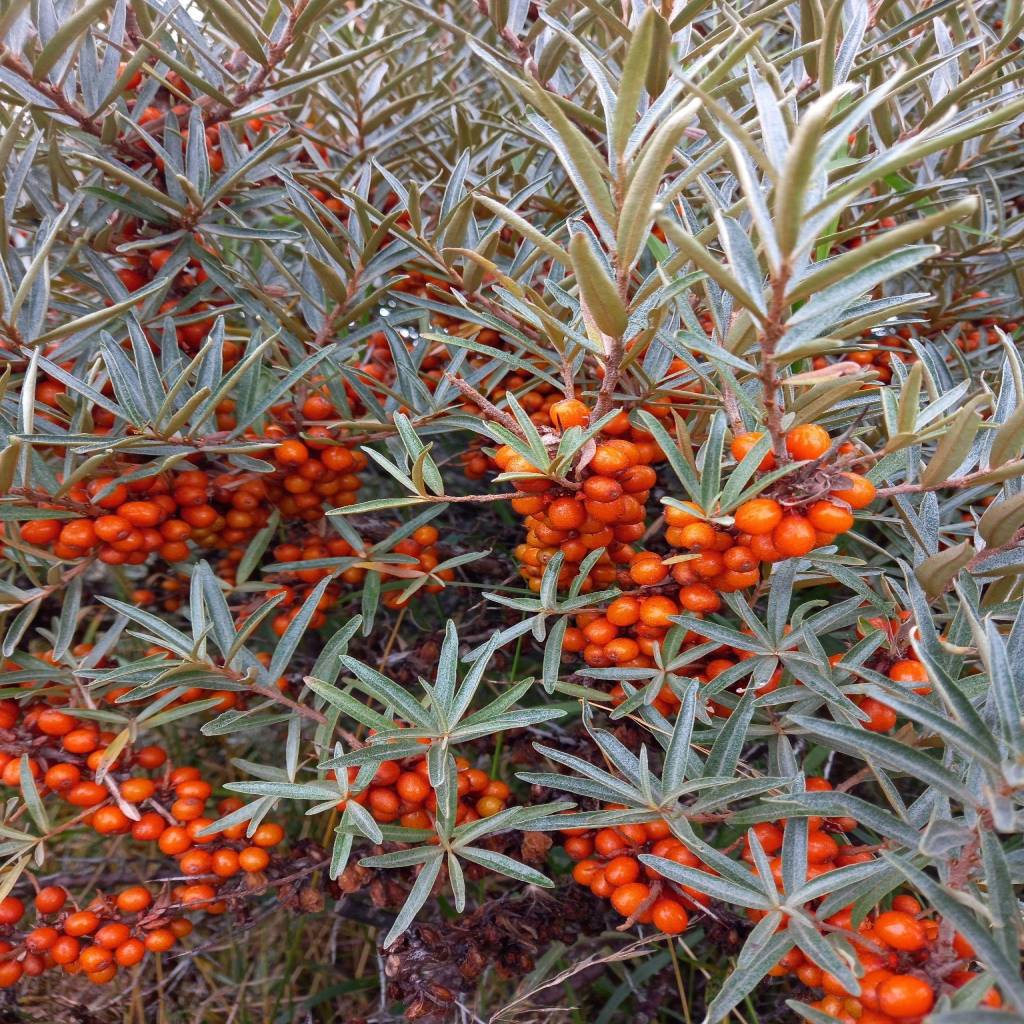 For more mindfulness and adventure, join WanderWomen's activities, with the added bonus of the company of small groups of like-hearted women and guidance and facilitation by Anna.
Find out more at www.wander-women.co.uk on Facebook Instagram and Twitter.
Book yourself onto some Selfcare & Nature Connection now! Currently there is a 50% discount on tickets up to £40, too - use the Discount Code "DaysOutinScotland50" to make the most of the discount!