John Muir Scotland's Pioneer
On 21st April 1838, East Lothian's most famous son John Muir was born in the town of Dunbar.  Muir became known the World over as a farmer, inventor, botanist, geologist, explorer, mountaineer, writer and pioneer of nature conservation.
His early formative years were spent in East Lothian, and it was there exploring the countryside and coastline that he developed a lifelong love of nature and the great outdoors. A love which would earn him the names 'John of the Mountains' and the 'Father of National Parks'.  
He left Scotland aged 11 with his family to start a new life in Wisconsin, America.   His introduction to Yosemite Valley, California, resulted in his campaign to preserve wilderness for wilderness' sake. This led to the establishment of the world's first national park system. Today he is remembered as a pioneer of the modern conservation movement.
John Muir Day
On 21st April, we remember John Muir who would have been 180 years old this year.  A range of celebrations are taking place across Scotland including some special events in his birthplace of East Lothian.  Look out for offers and activities at Newhailes House & Garden, Belhaven Bikes, Archerfield Walled Garden, John Muir Birthplace, East Links Family, East Lothian Museums, Historic Environment Scotland and Youth Enterprise Trust.  For more information visit here.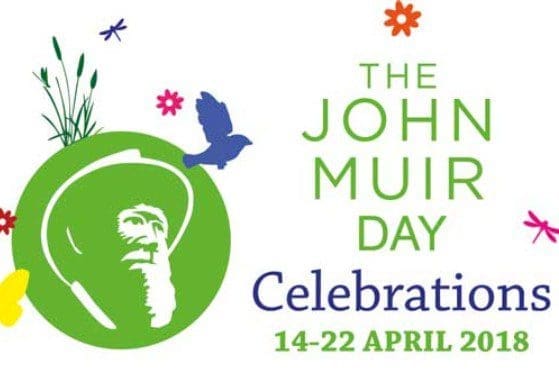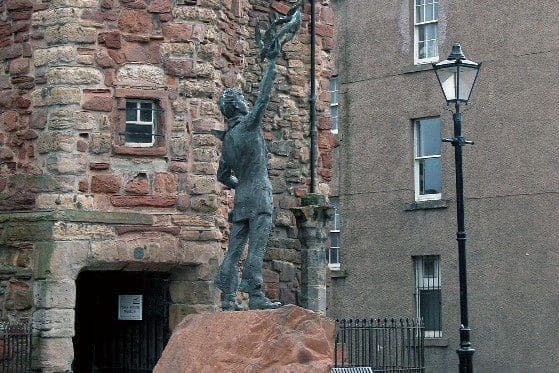 The John Muir Way
The John Muir Way was opened in 2014, to coincide with the centenary of his death. The 134-mile, long distance walking and cycling route starts in Helensburgh on Scotland's West Coast. This is where the young John Muir sailed off on a ship with his family, to begin a new life in America. From Helensburgh the route winds eastward, eventually passing through Edinburgh, before reaching East Lothian and ending fittingly in Dunbar.
If the thought of a long-distance walk makes your feet hurt, you could try one of the ten shorter sections of the route instead. The final 15-mile stretch runs from North Berwick to Dunbar. It passes through some stunning countryside and coastline, skirting by North Berwick Law, which can be climbed as an optional detour for those feeling particularly energetic. The walk to the summit is short and steep and the views are rewarding, so it's well worth a little extra effort to climb. For Outlander fans, there's the historic Preston Mill , where a certain Highlander called Jamie Fraser bathed in the river by the mill in a scene that's become a firm favourite with fans! The John Muir Way ends on Dunbar's High Street at the house where he was born, which is now a museum.  A must for anyone with an interest in Muir's life is a visit to his Birthplace Museum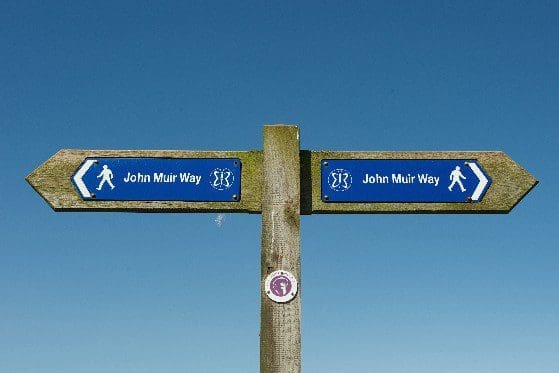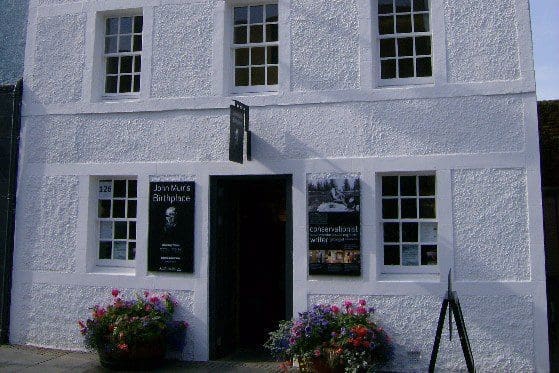 Dunbar today
Dunbar remains popular with visitors today. It's a vibrant harbour town with a good mix of tourist accommodation, shops, eateries and things to do. It's a town where the great outdoors lies directly on the doorstep in the form of rugged cliffs, beach and parkland. It's a wonderful place to enjoy a short break or day trip. Why not pay it a visit to get better acquainted with its most famous son and discover the wildlife, countryside and coastline that sparked his lifelong love of nature. You never know it may even ignite something in you too.