Wedding Venues in East Lothian: Create Your Scottish Celebration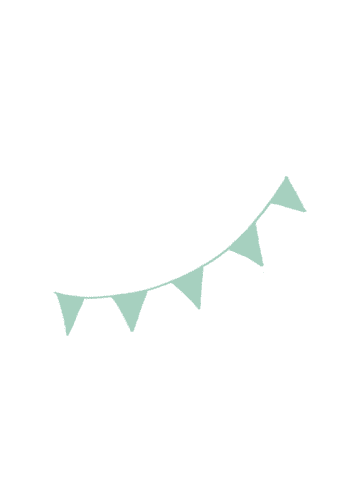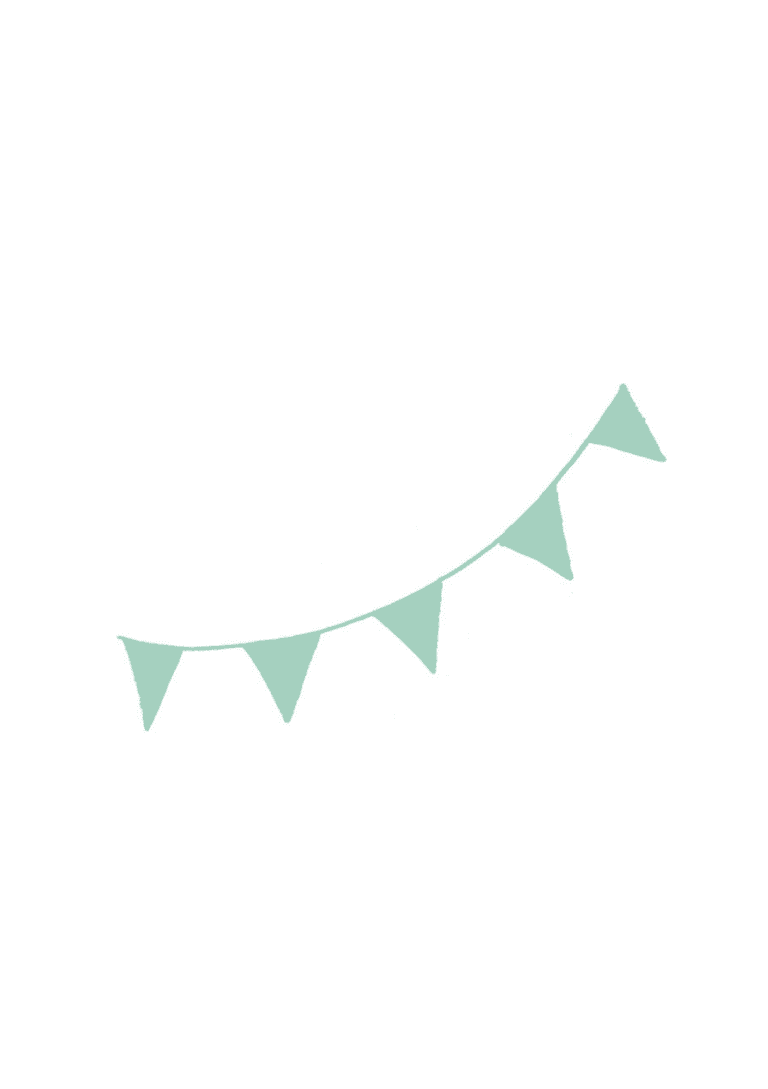 Fill your wedding day with unforgettable memories in one of Scotland's most picturesque regions.
Sink your feet into golden sand, dip your toes in the gently rolling waves, stand at a cliff top or view point – the options on our stunning coast and in our tranquil countryside are endless.
From stately homes and castles to exclusive use properties, marquees on the beach or something more unusual or quirky, East Lothian has a range of beautiful venues to choose from offering a truly magical backdrop for the perfect wedding.
Gosford House hosts a limited number of wedding receptions each year for an exclusive experience. The magnificent two-tier Marble Hall along with its exterior balconies with stunning views provide a jaw-dropping set for a wedding ceremony. The Dining Rom seats up to 100 guests, the adjoining Octagon Room a further 48 guests in equally wonderful surroundings. For bigger celebrations, a marquee can be erected on the rear lawn.
Available exclusively for special weddings and events, the 15,000 sqm Georgian Walled Gardens at Yester Estate make for a glorious backdrop to a wedding, accommodating from 25 to 1,000 plus guests.
Through a second set of gates, the smaller 'White Garden' can be found. A third of the size at 5,000 sqm and brimming in season with only white flowers. This romantic space can be used for a reception, guest 'glamping site' or a more intimate wedding setting.
Set within 140 acres of mixed landscape, including woodland, ponds and grassy meadows. The venue can host up to 150 guests and boasts incredible views across the fields to Tantallon Castle, the Bass Rock and North Berwick Law. Nine luxury lodges sleeping up to 53 people, and an award-winning spa, make this a first-class one-stop wedding shop.
Located in the heart of Musselburgh on the banks of the River Esk. With its 300 guest capacity and beautifully manicured gardens, Eskmills offers a fairy-light wedding vibe and the 19th century former mill has been restored to preserve its original charm and character while incorporating modern amenities for a comfortable and enjoyable experience.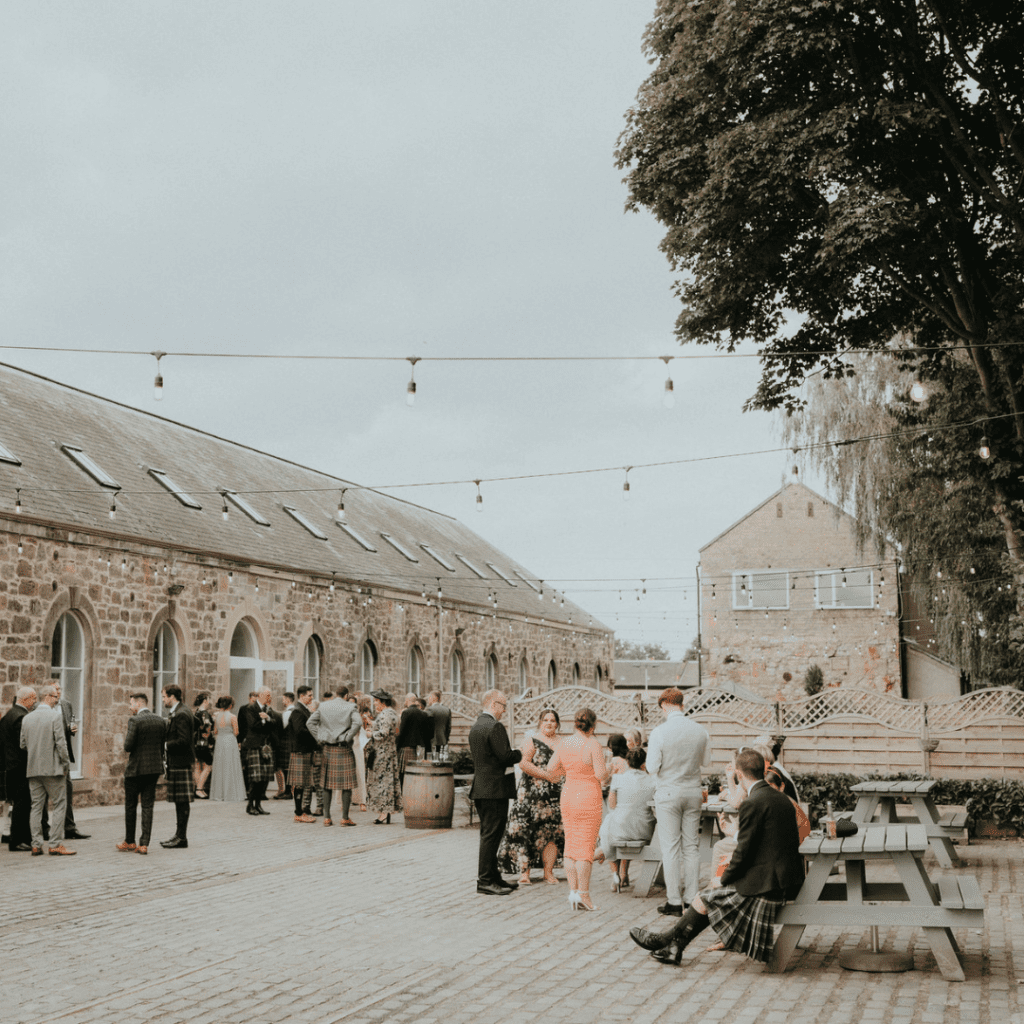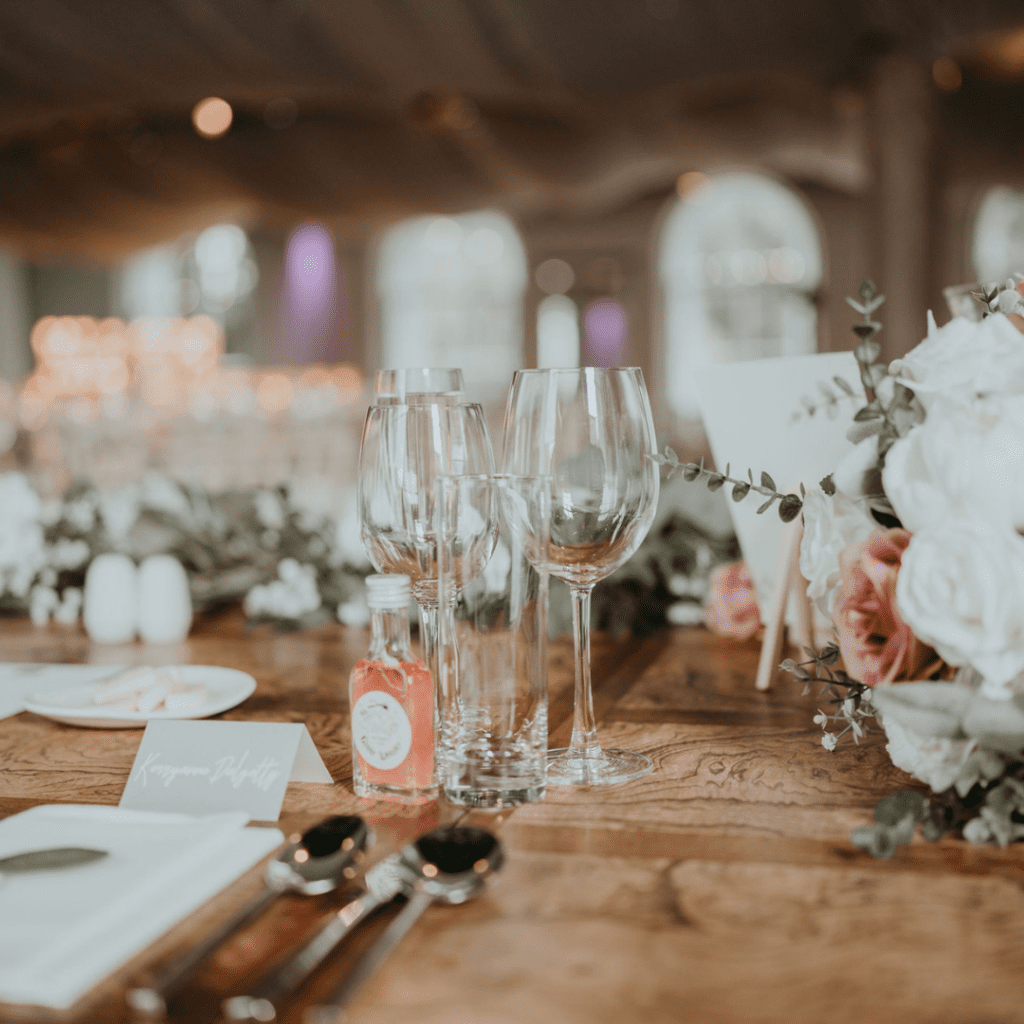 Located near Haddington, Colstoun House is Scotland's oldest family home. Set in ancient woodland and steeped in history, the venue can accommodate 150 guests for wedding receptions in the Coach House and 100 guests in the historic drawing room. Wedding ceremonies can be held all over the parkland and in the walled garden. The house has 10 uniquely named and decorated bedrooms providing accommodation for up to 20 guests.
Nestled by the woods on a coastal farm, fringed by the John Muir Country Park, this very special place is brimming with bohemian charm. The four tipis with rustic tables and benches can take up to 150 people, fairy lights and fire pits add to the ambience and the local alpacas bring the wow!
A former auction Mart building which one stood in the centre of the historic East Linton, this incredibly striking hexagonal timber building dates back to 1850 and is the last structure of its kind remaining in Scotland. Used as a film location in Outlander, The Mart is truly one-of-a-kind venue that can accommodate up to 100 people seated.
Perched on a stunning clifftop beside the woods, high above the beach, the cabin was built in the 1960s by the 12th Earl of Haddington to remind his beloved wife of her native Canada. The panoramic views over Ravensheugh Beach to the Bass Rock, Isle of May and Firth of Forth are sublime.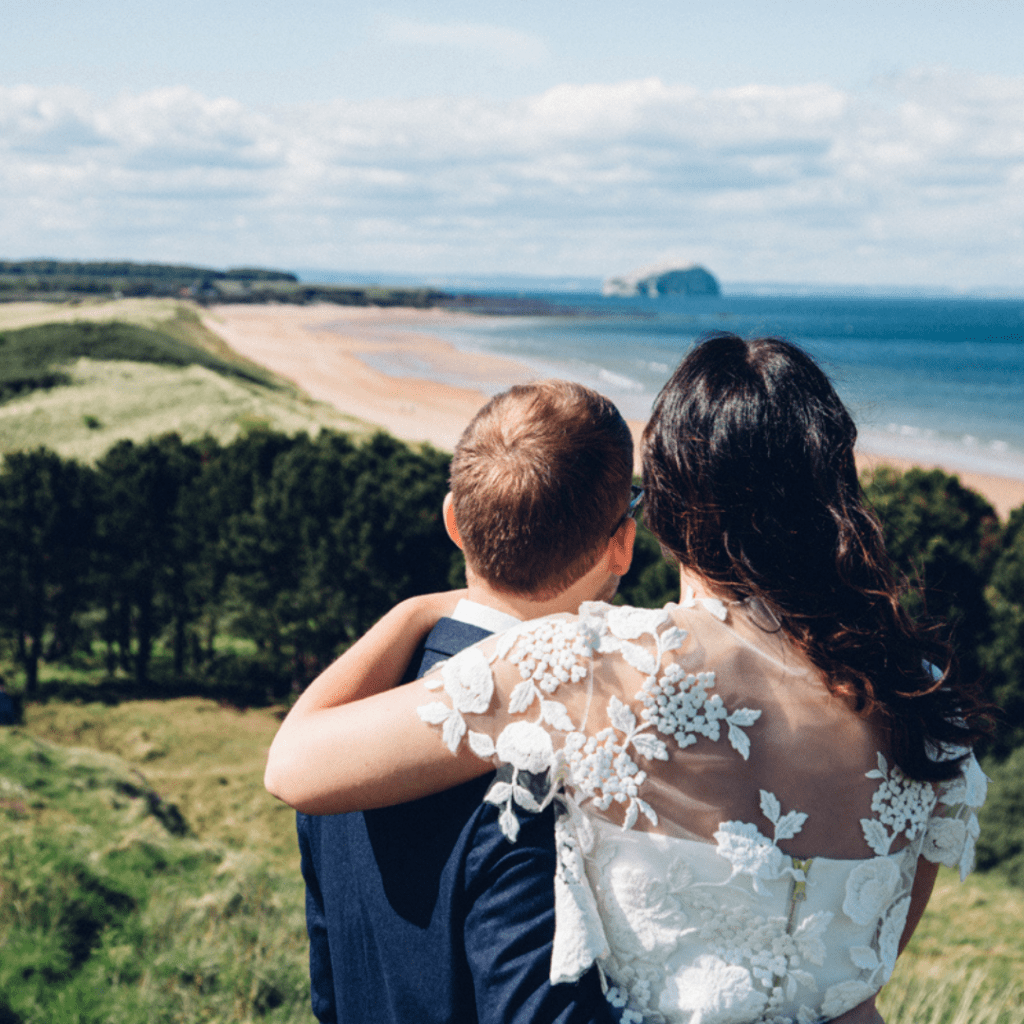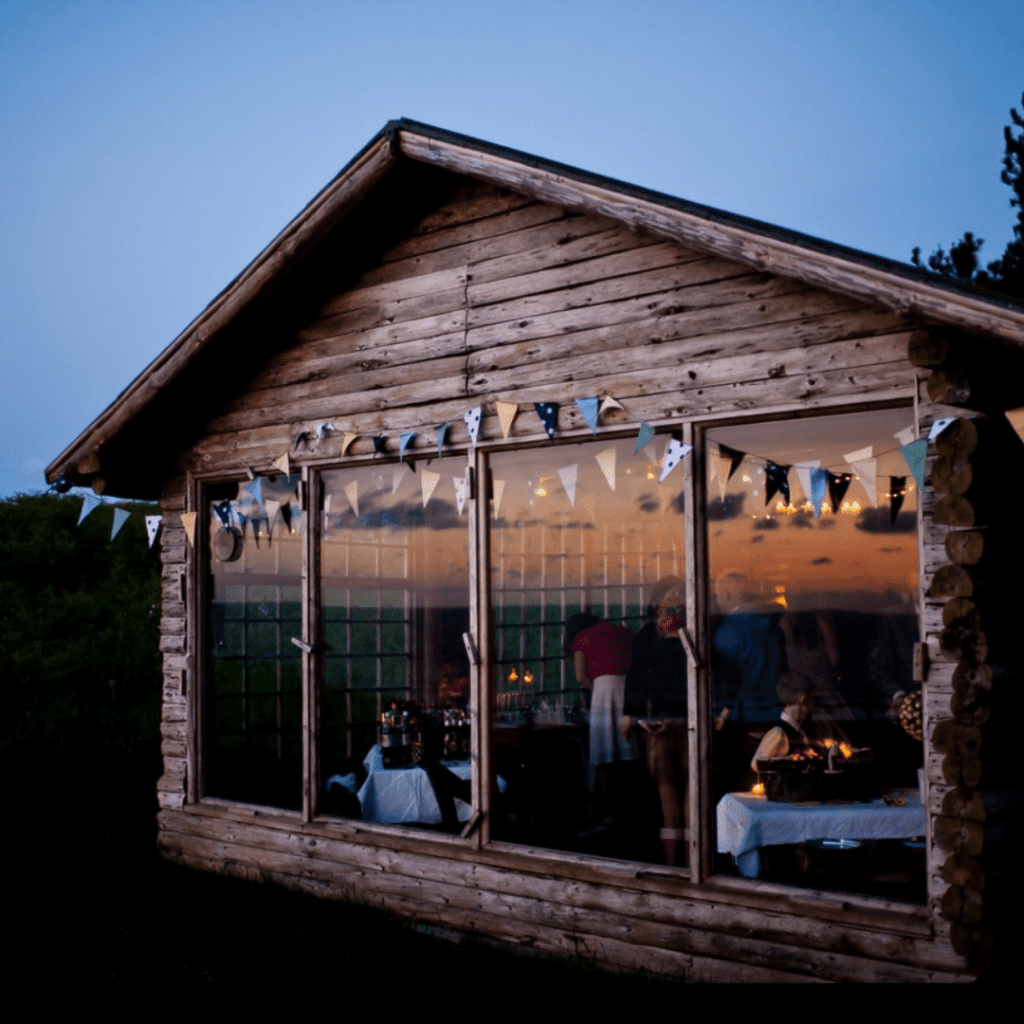 Situated on the road down to Dunbar's harbour, the Harbour Chapel is the oldest Wesleyan Chapel in Scotland dating back to 1764. Beautifully restored with a contemporary twist, the magnificent stained-glass windows originate from St. Giles Cathedral in Edinburgh. This truly unique and atmospheric space can hold up to 80 for a reception and 120 for evening celebrations.
The Seton Garden has been in the Bathgate family for five generations, originally a prosperous market garden, cultivating soft fruits and vegetables until recently establishing itself as an exclusive-use marquee venue. Located next to the stunning Seton Collegiate Church, this walled garden is a veritable black canvas when it comes to staging your big day.
The stunning 15th century Winton Castle is set within a rich, 2,500 acre woodland estate and has two special rooms for weddings; the magnificent Drawing Room overlooking Sir David's Loch and the stately Dining Room which both hold over 100 guests. Outdoor spaces include the beautiful manicured walled garden with its wisteria walkway and terraced estate gardens. There is also accommodation options.
A stunning 17th century Georgian mansion, Gilmerton House only takes on a limited number of weddings a year on an exclusive use basis to ensure the best experience for couples. The house boasts six distinctive reception rooms, ten bedrooms and an expanse of stunning gardens that can be adapted to suit any size of celebration.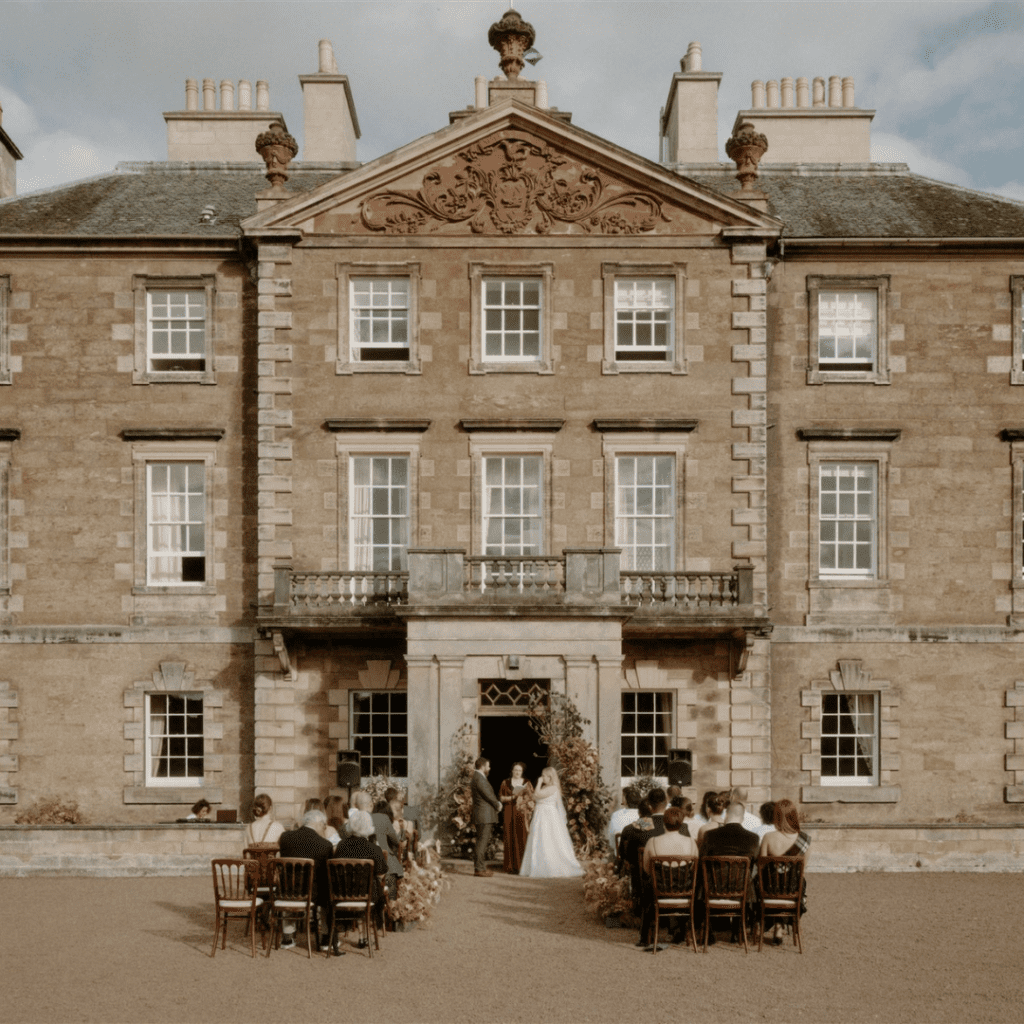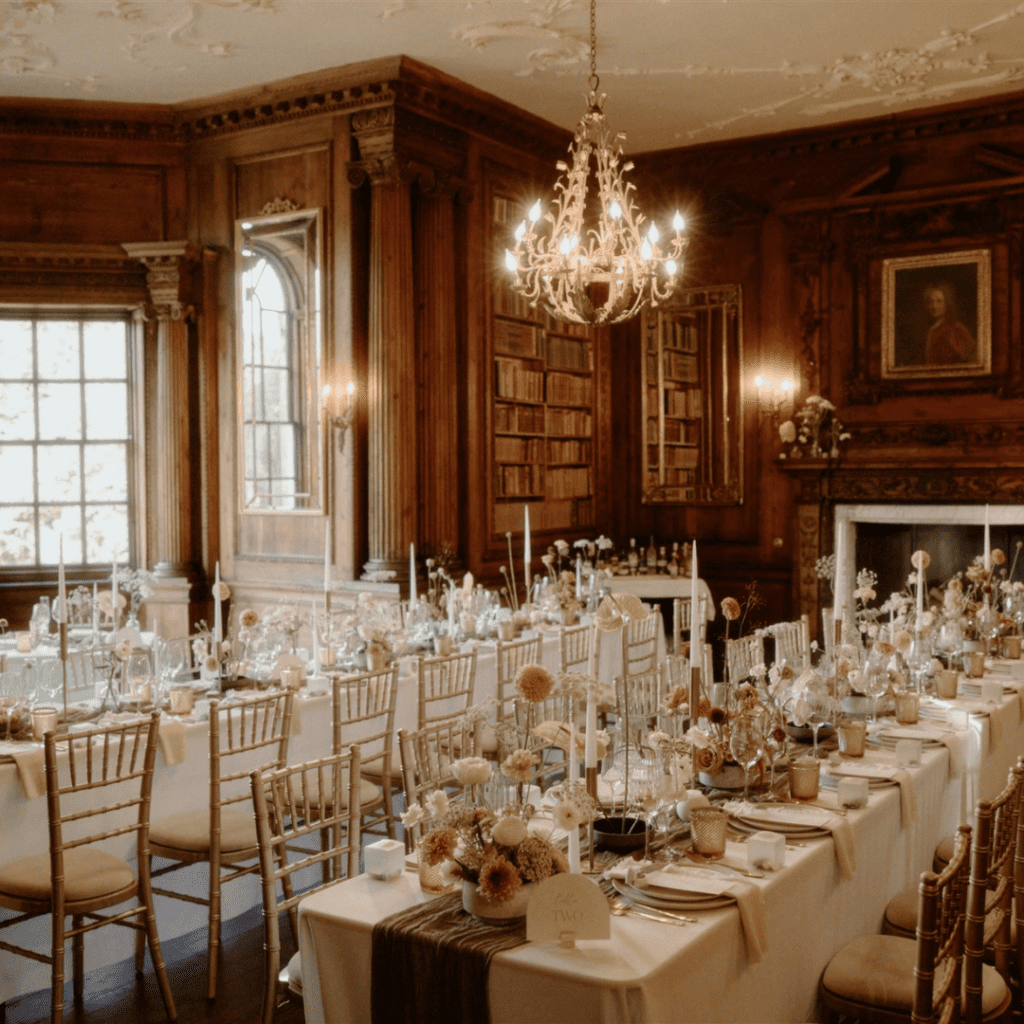 An historic 15th century gothic church sits at the heart of the beautifully landscaped Dunglass Estate, providing the perfect backdrop for an intimate ceremony, the other choice being the Stable Yard. Receptions for up to 100 are held in the luxurious Dunglass Pavilion and guest accommodation for 28 people includes the romantic treehouse.
Archerfield offers both the sumptuous stately home glamour of Archerfield House and the cool contemporary vibe of the Waterfront space, with overnight accommodation of up to 134 guests. So whether you're wanting a traditional fairytale, or the ultimate extravaganza with a coastal backdrop, Archerfield promises to be the luxury wedding venue you've been searching for.
Carberry Towner Mansion House and Estate is a luxury, award-winning exclusive-use wedding venue set in 40 acres of stunning estate grounds. Wedding spaces inside the private chapel, which seats up to 150 guests and is connected to the banqueting pavilion via a fragrant pergola walkway. The Champagne Terrace is glorious in the summer.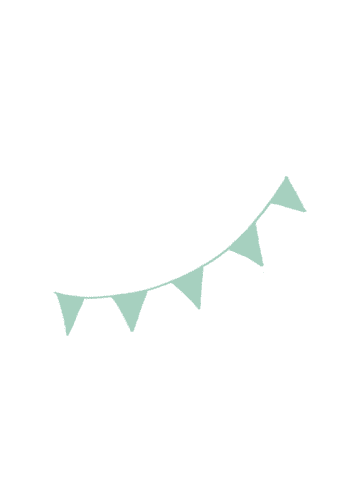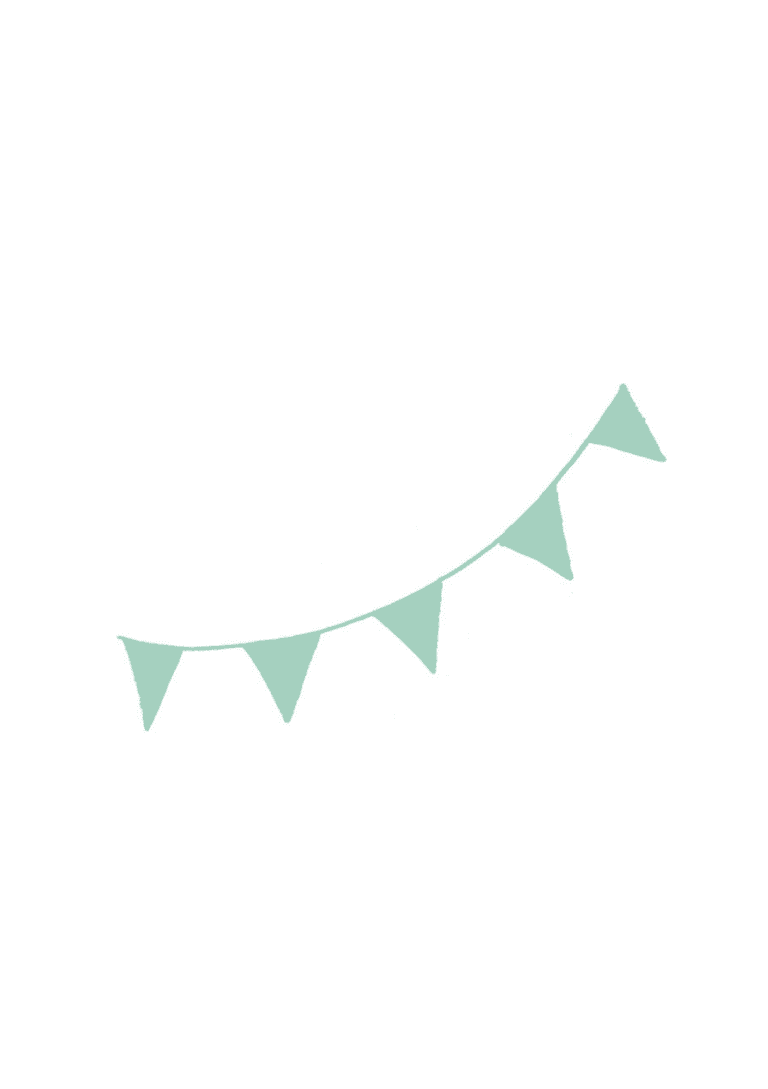 Information correct at the time of publication!