Town and people story – John Muir Dunbar
East Lothian's most famous son
On 21st April 1838, East Lothian's most famous son John Muir was born in the town of Dunbar. Muir became known the World over for his ground-breaking work as a writer, naturalist, conservationist, inventor, climber and campaigner. Although he spent most his life in America, his early formative years were spent in East Lothian, and it was there exploring the countryside and coastline that he developed a lifelong love of nature and the great outdoors. A love which would earn him the names 'John of the Mountains' and the 'Father of National Parks'.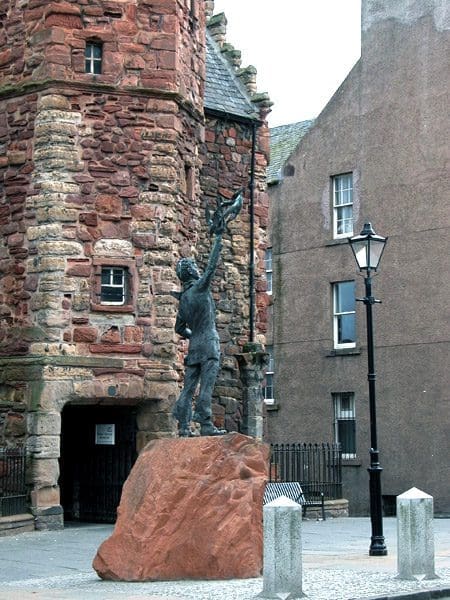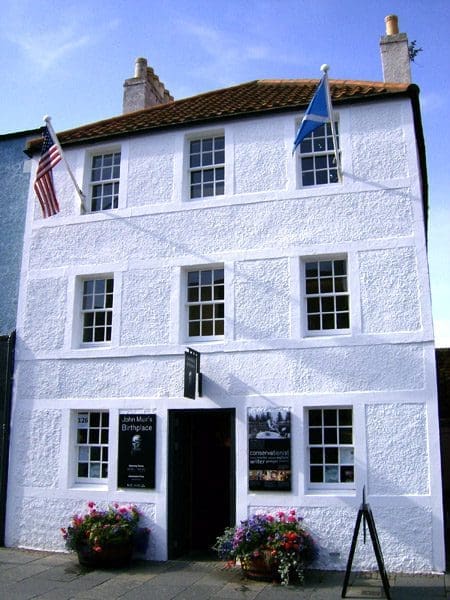 The John Muir Way
The John Muir Way was opened in 2014, to coincide with the centenary of his death. The 134-mile, long distance walking and cycling route starts in Helensburgh on Scotland's West Coast. This is where the young John Muir sailed off on a ship with his family, to begin a new life in America. From Helensburgh the route winds eastward, eventually passing through Edinburgh, before reaching East Lothian and ending fittingly in Dunbar.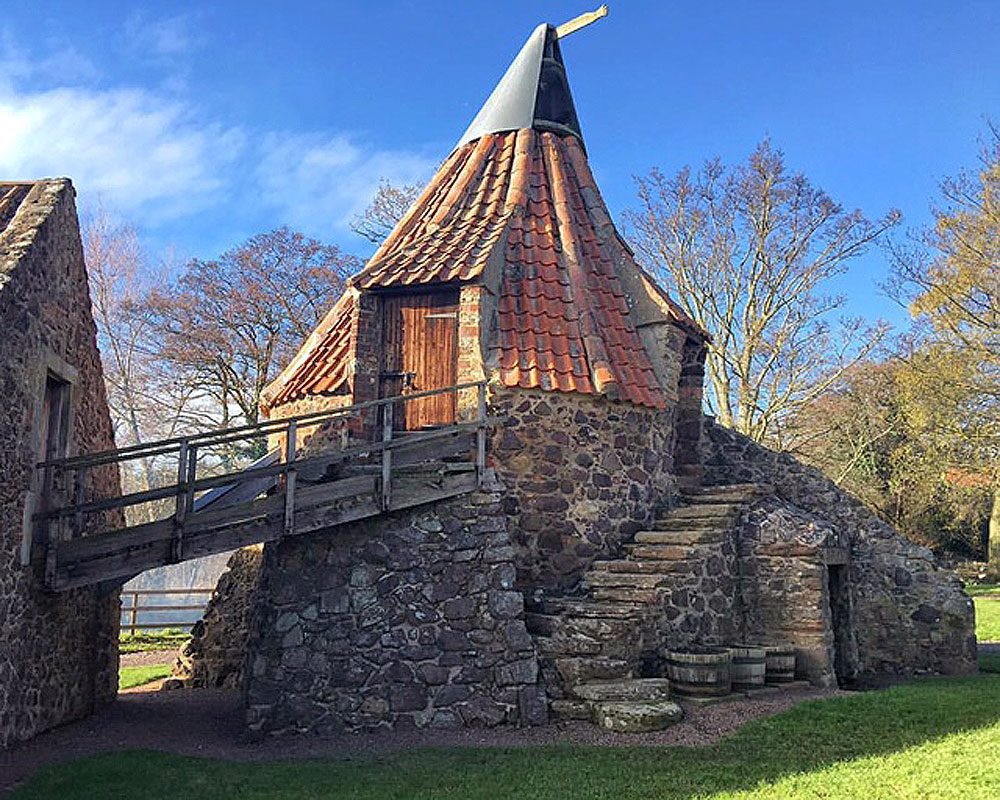 If the thought of a long-distance walk makes your feet hurt, you could try one of the ten shorter sections of the route instead. The final 15-mile stretch runs from North Berwick to Dunbar. It passes through some stunning countryside and coastline, skirting by North Berwick Law, which can be climbed as an optional detour for those feeling particularly energetic. The walk to the summit is short and steep and the views are rewarding, so it's well worth a little extra effort to climb. For Outlander fans, there's the historic Preston Mill, where a certain Highlander called Jamie Fraser bathed in the river by the mill in a scene that's become a firm favourite with fans! The John Muir Way ends on Dunbar's High Street at the house where he was born, which is now a museum.
John Muir's Dunbar
A must for anyone with an interest in Muir's life is a visit to his Birthplace Museum. The museum aims to keep his work alive and share his pioneering message so it's not forgotten.
In later life Muir, recounted tales of growing up in Dunbar and exploring rockpools by the sea or watching in awe as waves crashed angrily off the shore during storms. He frequently saw ships passing by with cargoes destined for far flung shores. His was a boyhood head filled with tales of pirates, smugglers and adventures at sea.
When he left his Scottish hometown by train in 1849 to begin his long journey to America, Dunbar had only been served by a rail link for 3 years. The arrival of the railway in town had been greeted with excitement and a huge banquet was held at the station house. When Muir returned to Dunbar in 1893 during a European tour he found the railway had brought about a big change to his hometown. It was now a popular destination for tourists and day-trippers, with visitors flocking there in droves to enjoy a break by the sea.
Dunbar today
Dunbar remains popular with visitors today. It's a vibrant harbour town with a good mix of tourist accommodation, shops, eateries and things to do. It's a town where the great outdoors lies directly on the doorstep in the form of rugged cliffs, beach and parkland. It's a wonderful place to enjoy a short break or day trip. Why not pay it a visit to get better acquainted with its most famous son and discover the wildlife, countryside and coastline that sparked his lifelong love of nature. You never know it may even ignite something in you too.