The Battlefields of East Lothian
The Battle of Pinkie (1547) Re-enactment Weekend
In our last blog, we featured the Lammermuir Festival which promises beautiful music in beautiful places.  In this blog, we're bringing you an entirely different sound - the clash of steel and the thunder of hooves.
On Saturday 16th September at 11am and Sunday 17th September at 5pm the Scottish Battlefields Trust will be re-enacting the Battle of Pinkie at Newhailes House in Musselburgh. 
Organisers promise that it's going to be the historical event of the year, and the most spectacular battle re-enactment yet.  It sounds like it'll be a brilliant day out for all the family, bringing history to life and making learning fun.You'll be able to wander through an authentic living history camp, getting a fascinating insight into what life was like in 1547.  
There'll be plenty of action too with live armoured combat displays, fierce battle re-enactments and cavalry charges.  Think you'd cut the mustard as an archer? Have a go and find out.  Thankfully your life won't depend on your archery skills, so only your pride will hurt if you miss.
Little ones will love the children's crafts and activities on offer, so no cries of "I'm bored" – for a while at least!
Unlike the original battle, tasty food and drink will be on sale so you needn't go hungry as you enjoy the event.
So, what was the Battle of Pinkie all about anyway?  Well, the battle was part of a conflict known as the Rough Wooing.  Henry VIII of England was intent on stopping Scotland's child queen, Mary Queen of Scots from taking a French husband.  Scotland enjoyed a friendly alliance with France, while England and France were sworn enemies.  Henry's aim was to have his own son, the future Edward VI betrothed to Mary.  After Henry's death in 1547 Edward's uncle the Duke of Somerset took on the role of rough wooer.    
On 10 September 1547, the armies of the Duke of Somerset and Scotland's Regent the Earl of Arran met on the banks of the River Esk near Musselburgh. The result was a crushing and bloody defeat for the Scots. It's estimated that between 6,000 and 15,000 Scots died that day and a further 2,000 were taken prisoner. History tells us that despite this crushing defeat the rough wooing failed.  The young queen was smuggled out of Scotland to France where she later married Francis, Dauphin of France.
Tickets for the battle re-enactments cost from £3 to £6 so snap yours up here before they're all gone.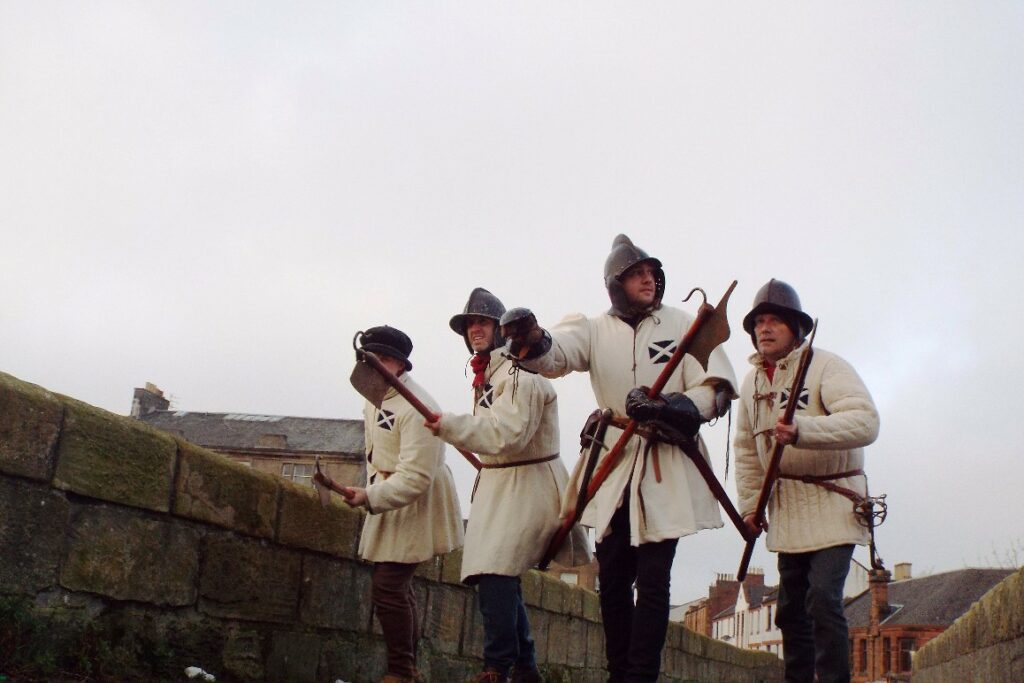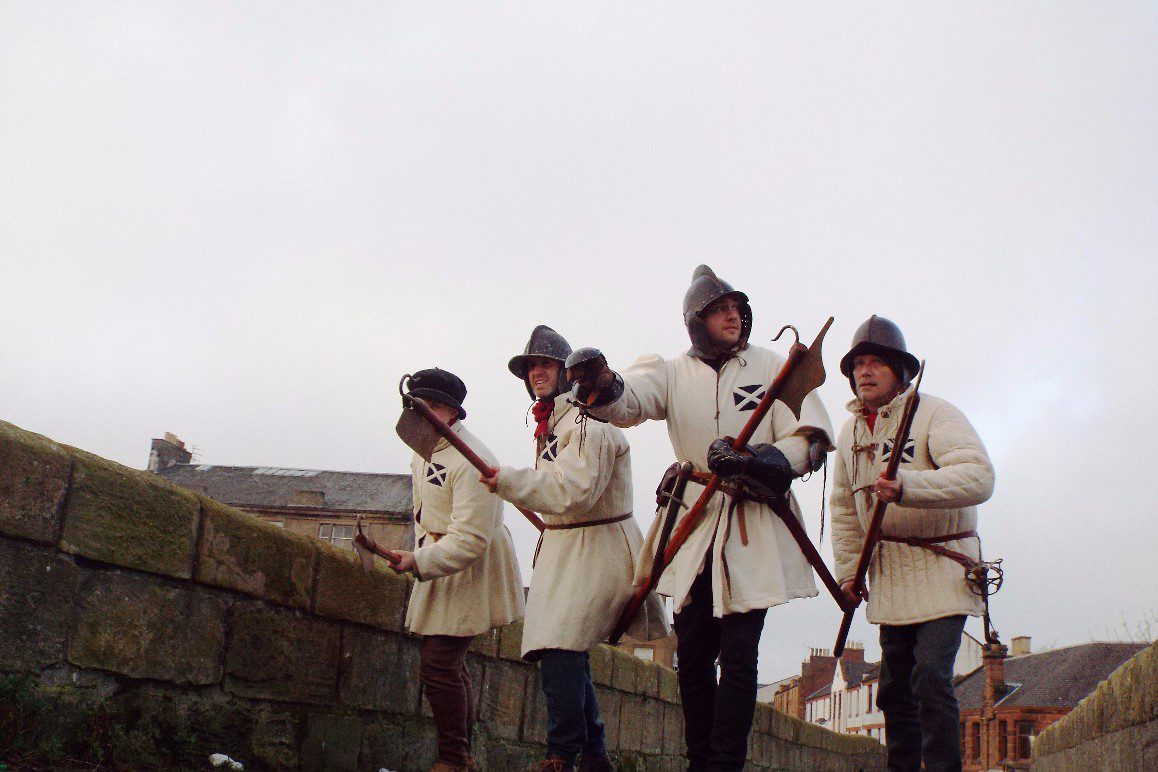 The Battle of Prestonpans
Musselburgh isn't the only place in East Lothian that can lay claim to a famous battlefield.  The battle of Prestonpans is well-known to history lovers and Outlander fans alike.  It's probably East Lothian's most famous battle having been immortalised in folk song, story and screen.
On 21st September 1745, thanks to intelligence from Robert Anderson a local farmers son, the Jacobite army led by Charles Edward Stuart (Bonnie Prince Charlie) pulled off a surprise and resounding victory against Sir John Cope's Hanoverian army in the first major conflict of the 1745 Jacobite Rising. 
Its' said the battle began at dawn with "war cries and with the bloodcurdling skirl of the pipes...."  In less than 15 minutes hundreds of government troops had been killed and many more had been taken prisoner – fewer than 100 Jacobite soldiers died at Prestonpans.
Today the battlefield is cared for by The Battle of Prestonpans Heritage Trust.  If you visit you'll find a cairn dedicated to the memory of the fallen, and on-site interpretation boards which bring the story of the battle to life and help you to picture what it must have been like in 1745 as the two opposing sides met with an air of anxious anticipation.  A visit to the battlefield is a must for history lovers, or those who want to follow in the footsteps of the victorious Jacobite army and the fictional Jamie Fraser.
East Lothian has other famous battlefields and a long, rich history just waiting for you to explore - so what are you waiting for?  Pay us a visit and find out more.