Spotlight on North Berwick
North Berwick is a pretty and bustling seaside town located in the heart of East Lothian.  Visitors are attracted by the town's beaches, golf courses and High Street packed with quality independent retailers, and great places to eat.  It's the perfect place to enjoy a spot of sailing, or fish and chips by the sea.  There's a varied mix of tourist accommodation available too, and there are plenty of things to see and do - from puffin spotting on the Firth of Forth to castle exploring on the fringes of town.
For nearly eight hundred years the town has thrived, evolving from a medieval trading and fishing port to a seaside holiday resort. Yet, evidence of human habitation on this site dates much further back than the 13th century - humans have occupied this prime spot for at least 2,000 years.
We regularly share the delights of North Berwick with you, so let's find out a little more about the town's intriguing past.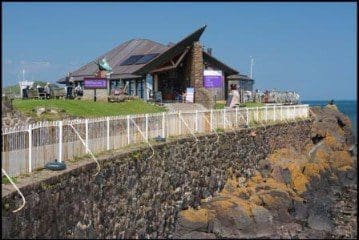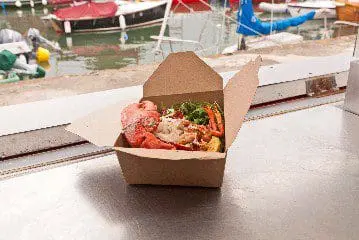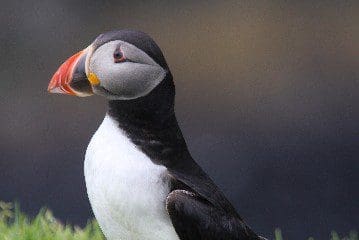 The North Berwick Witch Trials
Perhaps the most colourful and shameful chapter in North Berwick's past occurred between 1590 and 1592. It's hard to imagine today, but the belief in witchcraft was once prevalent throughout Scotland.
This North Berwick tale is no ordinary tale of witchcraft though, as this tale involves the king himself - King James VI of Scotland and I of England.  Instructed by the devil, the town's witches are said to have danced by the ruins of old St Andrew's Church in an attempt to conjure up a sea storm to kill the king and his new bride, who were returning to Scotland from Denmark.  There were accusations of grave robbing and the use of wax effigies to inflict harm.  What followed was Scotland's first mass witch trial.  Geillis Duncan (Outlander fans will recognise that name) was the first to be accused and under duress she implicated others and so on, and so forth the number of accused continued to grow.  In the end more than seventy people were implicated in the trails, which sparked a wave of other trials across Scotland.  'Witches' who were found guilty of high treason were executed, dying a barbaric and painful death which often involved burning.  
You'd never know, as you strolled through the town today that it could be hiding such a dark and terrible past.
North Berwick Law
As East Lothian is relatively flat, North Berwick's distinctive hill or law can be seen for miles around.  The volcanic plug that is North Berwick Law rises to a modest 613ft above sea, yet it has a formidable and mighty appearance.  The summit offers 360 degree, panoramic views.  It was those uninterrupted views that first attracted humans to the law.  An Iron Age fort once stood on the summit, affording the occupants a perfect lookout post. 
The fort disappeared and was replaced by a nunnery, yet a pair of watchful eyes continued to scan the surrounding countryside on the lookout for invaders. In 1544 those invaders came – the 'Auld Enemy' (English) were approaching North Berwick, and on the summit of North Berwick Law a warning beacon burned to raise the alarm.
The medieval nunnery came and went too, but the law still had several hundred years of defensive value left. Throughout the Napoleonic, First and Second World Wars it continued to be used as a lookout post.
Today, the lookout posts are no more than ruined shells and the threat of attack from land, sea and air has thankfully gone. North Berwick Law is now a lovely, peaceful, haven rich in flora and fauna. It's an enjoyable short hike which rewards with a spectacular view, and if you're really lucky you may get to meet the friendly Exmoor Ponies who now call the hill home.
We hope you've enjoyed this spotlight on North Berwick – an East Lothian gem.