Tee Off in East Lothian
If you asked a local what East Lothian was best known for, it's likely they'd mention beautiful beaches, unspoiled countryside, imposing medieval fortresses and golf.  
A long association with golf
East Lothian has more than 20 golf courses, stretching along a stunning 30-mile coastline.
The region has a long association with golf. In 1567 Mary Queen of Scots is rumoured to have played golf at Seton a few days after the death of her husband Lord Darnley. Her apparent lack of grief was frowned upon and seen as proof that she was complicit in Darley's murder.
One of Scotland's oldest courses can be found in East Lothian too. The Royal Musselburgh Golf Club is known to have existed on its current site since at least 1774. It's still going strong today, making it the second oldest course in Scotland after St Andrews Old Course.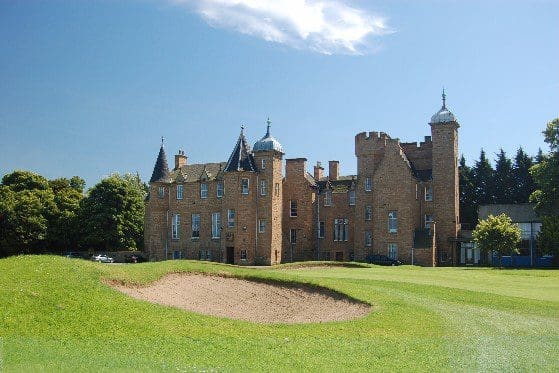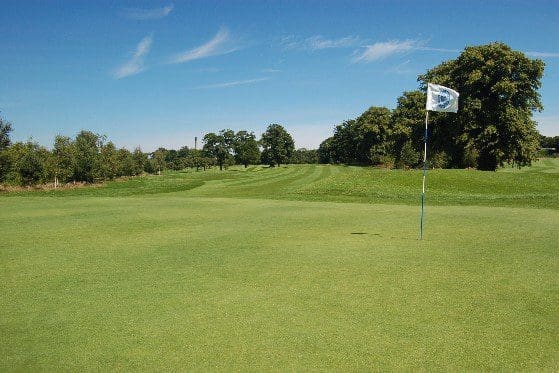 East Lothian's Golf school
Don't know an albatross from an eagle? Couldn't hit a cow with a banjo, let alone a tiny ball with a skinny, metal club? If this is you, fear not. In East Lothian we can teach you how to play golf, and bring you up to speed with the bird related jargon.
There are a number of very good golf school and coaches operating across the region including the following:
Paul Wardell is a PGA teaching professional based at North Berwick's West Links course. Paul works with golfers of all abilities, and is passionate about making golf fun to attract younger players to the game.
Eric Grandison Golf School is based at Craigielaw Golf Club in Aberlady. PGA professional Eric has gained valuable coaching experience working in Scotland and across Europe. He offers expert 'hands on' coaching at an individual and group level.
Short breaks for golf lovers
If you have a passion for golf then a golfing break will probably be right up your street. For obvious reasons East Lothian makes the perfect holiday destination if you can think of nothing better than eating, sleeping and breathing golf.
You'll find a number of tailored breaks available at Golf East Lothian. 'The South Links' package includes a taste of a la carte dining, while the 'Parkland, Links & Distillery in East Lothian' package includes a tour of East Lothian's very own whisky distillery, Glenkinchie.
With a tailored golfing holiday someone else deals with all of the time consuming planning, and all you have to do is turn up and play.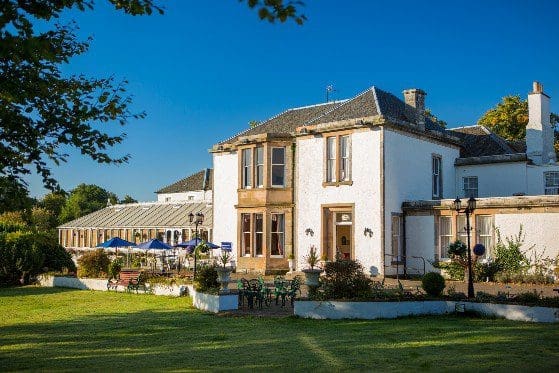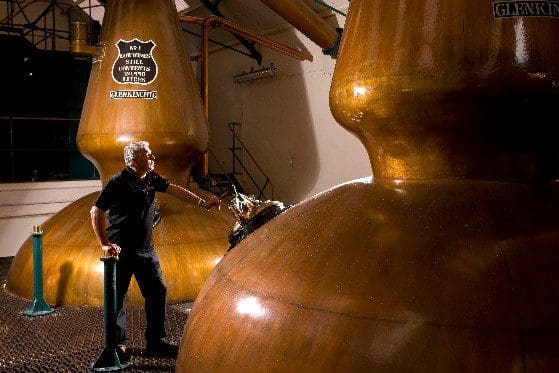 A spectator sport
Maybe you enjoy golf, but are more of a spectator than a player?
From 12th - 15th July 2018 the Scottish Open comes to Gullane, followed by the Ladies Scottish Open from 26th - 29th July. Both are likely to be popular events, and are the perfect way to watch some of the World's finest golfers in action.
For amateurs the Links Golf Cup East Lothian takes place from 19th - 23rd March 2018. Now in its 6th year, the 72 hole cup is played at Gullane 1 & 2, Kilspindie and North Berwick.
The 19th hole!
With golf so entrenched in East Lothian life, it's hardly a surprise that there are a number of golf themed bars and eateries in the region.
Once you've played 18 holes you can retreat to the bar, enjoy some good food and beer, and tell tall tales about that hole in one you only just missed!
Here are some local golf themed bars and restaurants you may like:
Established in 1890 The Old Clubhouse is conveniently located close to Gullane's courses. This bar/restaurant is popular with golfers, locals and tourists alike.
Also in Gullane, the Golf Inn offers golf aficionados the opportunity to eat, sleep and stay. It's perfect for a post round pint, bite to eat or even a DIY golf break.
The Golf Tavern is a traditional bar located in the popular market town of Haddington. It also offers accommodation, making it another great base for a DIY golfing trip.
We hope you've enjoyed this whistle-stop tour of golf in East Lothian. If you have a passion for golf, isn't it time you paid us a visit to play a few rounds on some of Scotland's finest courses?