From hill to sea - exploring East Lothian's natural landscapes
East Lothian is a great place to live, work, visit and explore.  Recent times have given us more reason to stay local and explore what's on our doorstep.  Our county has much on offer whether it's for a short staycation, or if you've chosen to spend your holidays in Scotland.  One of the big draws is the connection to our landscapes, the geology and people that shape these and the wildlife we can experience.  Although we may be entering the final few weeks of summer, these landscapes continue to inspire and reveal seasonal changes as autumn creeps up on us.  
The East Lothian landscape is framed by a backdrop of the undulating Lammermuir hills that are made of rocks from the floor of an ocean that has long since disappeared.  Currently cloaked in their purple heather-cladding, there are many routes that can be taken to explore the area.  The most famous is arguably the Herring Road which was used by fishwives carrying huge creels of herring from Dunbar harbour to the markets in Lauder.
Whilst the Lammermuir hills paint the backdrop for our landscape, the Firth of Forth is the open vista onto our coastal beaches, skerries and islands.  Nestled between these are rich, native woodlands clinging to the steep sides of rivers that flow out to the sea - my favourites include Woodhall Dean and Brock Wood both Scottish Wildlife Trust sites - and there's fertile farmland that provides lots of tasty local produce for us.  Each of our local towns and villages including Dunbar, Haddington, North Berwick, Prestonpans  and Musselburgh offers a distinctive gateway to both a historic past and thriving future.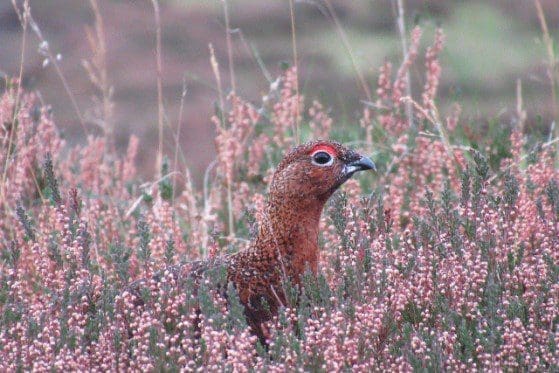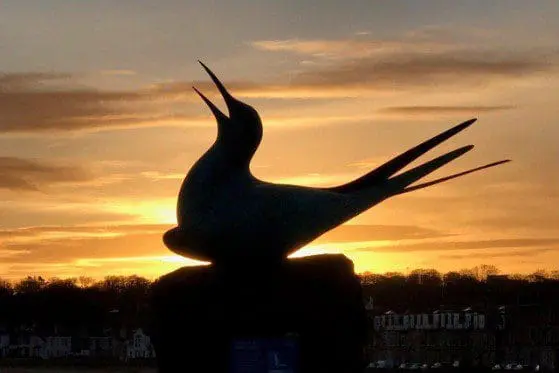 The East Lothian landscape has been shaped through millions of years of geological time.  Our towns are starting to bustle again but it remains easy to find quieter spots to explore too.  Whilst doing so, you might reflect on the fact that these reveal a far more disturbed period of fire and explosions as volcanoes erupted and thick magma pushed through the earth's surface to create distinctive landmarks such North Berwick Law, the Bass Rock and Traprain Law.  Almost everywhere you go in East Lothian you will see these protruding from the landscape, a reminder of a far more explosive past.  Climb them and you will be rewarded with 360-degree, panoramic views over the County and across to Fife. On a clear day anyway!  These areas also have interesting iron age and wartime histories to delve into.
Modern conservationists are calling for a 'rewilding' of our landscapes.  In this context, East Lothian is rightly proud of its historic association with John Muir, the great naturalist and father of national parks, who was born in Dunbar in 1838.  Although Muir immigrated to the United States at a young age (11 years old) he is said to have retained a strong bond with his birthplace.  A great way to find out more about his life is to visit the John Muir Birthplace, whether you are in the town for a day trip or are completing the 136 mile long John Muir Way which stretches from Helensburgh on the West coast to Dunbar.  You can of course just potter along shorter stretches of The Way between our coastal towns and stop for some light refreshment along the way.  A more recent addition to the John Muir homage is the 5m high Dunbear, which was created by the renowned artist Andy Scott.  It's well worth a stroll from the town centre to see the imposing Bear.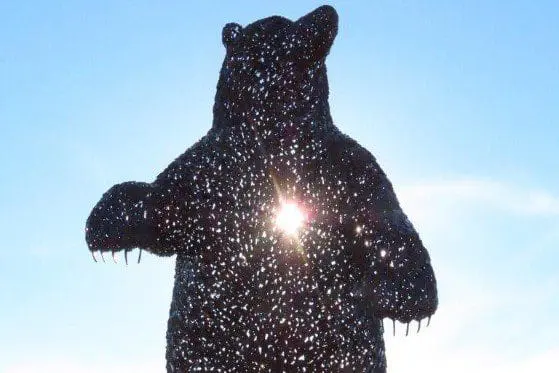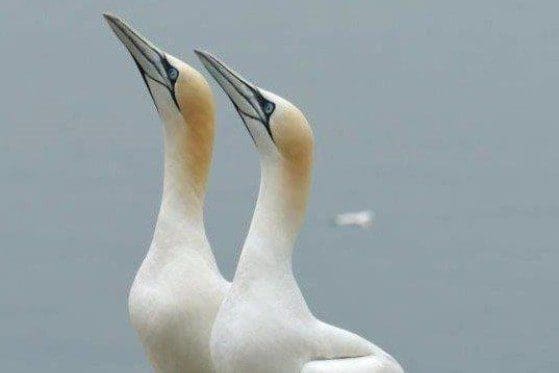 There are many inspiring quotes attributed to John Muir.  One that sticks with me is "In every walk with nature one receives far more than he seeks".   East Lothian provides plenty of year-round natural wonders to enjoy.  Being based at the Scottish Seabird Centre, it is perhaps inevitable that I am drawn to our varied coastline and islands such as Fidra, Craigleith, The Lamb and the Bass Rock.  In the summer these are home to internationally renowned seabird colonies including the world's largest Northern gannet colony on the Bass Rock.  You can enjoy the sight, sound (and smell!) of 150,000 Northern gannets by taking a wildlife boat trip from the Scottish Seabird Centre or viewing them from the remotely operated cameras within the Centre.  The gannets and their young (gugas) will hang around until at least late October, before they set out on their long journey south to winter in rich feeding grounds off West Africa.  Other seabirds, such as puffins and the black legged kittiwakes have already started leaving their summer nesting sites for a winter at sea and will not return until next Spring. 
Although the seasons will be changing soon there's still much to explore along our seashore with ample opportunity for rock pooling, bird watching and looking out for seals – the harbour and grey.  Grey seals will start to have their pups, coated in a white fur, in late October to early November and a safe way to view them is from the Centre's remote cameras out to the Isle of May National Nature Reserve.  You can find out more about the wildlife above and below the waves in the Scottish Seabird Centre's recently refurbished Discovery Experience where story boards, interactive games, animations and the remote cameras can all be explored.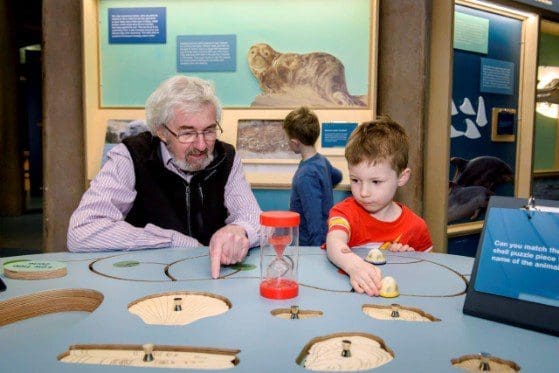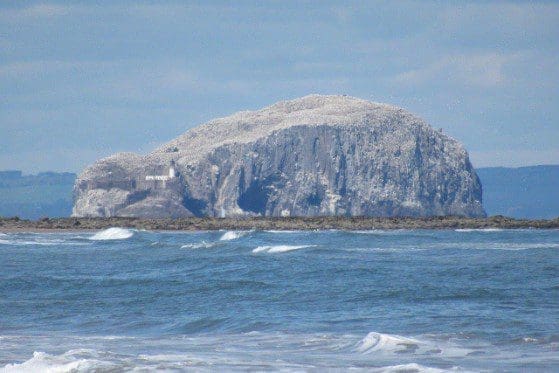 I hope that you will take the opportunity to explore our small corner of Scotland. I'm sure you won't be disappointed, whatever the weather, by the variety in our landscapes, wildlife and history.   
Remember to plan ahead, follow current guidance, know before you go and #loveeastlothian.
Images courtesy of the Scottish Seabird Centre.