My Favourite Outdoor Spots
East Lothian is such an undiscovered area of Scotland. Home to one of the fastest growing puffin colonies in Scotland and with miles of stunning coastline it's a diverse and beautiful area. It is also home to one of the best bakeries I have ever stepped foot in!
Let's start with food, because it's always the best bet!  I can't go any further without mentioning the mecca of pastries, and location of the most incredible hybrid baking- Bostock Bakery.  We stopped in here twice, and almost cleaned them out of Cruffins (a muffin croissant hybrid) both times.  I have never in my life loved a pastry as much as I did eating these!
A lovely spot to sit out in the sunshine is Tyninghame Smithy. The most picture perfect courtyard tearoom nestled in the quaint village of Tyninghame near Dunbar. It's the perfect pit stop for cyclists, walkers and road trippers. Serving coffee, tea and homemade cakes.
The food highlight of the trip was undoubtedly Hector's Artisan Pizza. A vegan heaven and with the most amazing pizzas made right in front of you it was through the roof! It is a lovely little industrial style restaurant, and to top it all off it's totally dog friendly! You'd never know it only opened last year (amidst the height of Covid). The staff were incredibly friendly and helpful, and the dogs got a lot of attention which they were very pleased about!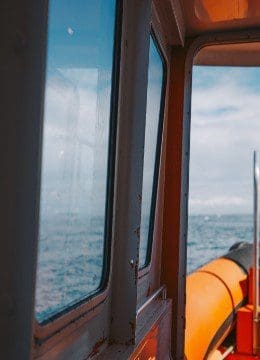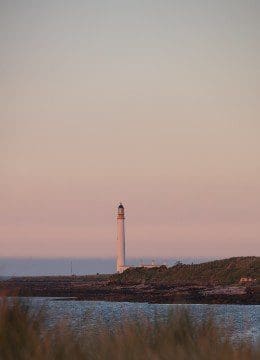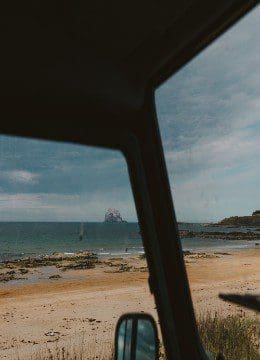 My favourite place to catch a sunset is undoubtedly Barns Ness lighthouse with a beautiful stretch of beach, that is often overlooked in favour of the more popular locations such as Gullane. Of course the emptiness of this stunning spot only adds to the charm of the place. The dogs were able to run wild as the sun set behind us; lighting up the lighthouse with some beautiful pastel colours.
No visit to East Lothian is complete without a trip to the Bass Rock, and to the stunning Isle of May which is absolutely crammed with puffins, and come the summer pufflings (baby puffins!!). If seeing puffins is at the top of your UK bucket list, then this is an essential activity; watching the puffins hopping around and fishing is a must see if you can! The Bass Rock itself is home to one of the largest colonies of gannets in the UK; it is a sight to behold and almost unbelievable to witness, especially close up. If you don't fancy a boat trip, the Bass Rock is a striking and iconic sight, even from the shores of East Lothian.
Preston Mill is like stepping back in time.  Hidden at the back of the village of East Linton, it is a popular spot for dog walkers and has a beautiful wildflower meadow behind the mill itself.  Photo tip;  head through the five bar gate and turn right.  Here you can walk down to a little shore and get a lovely reflection shot of the mill.  If you are still hungry, head across the road to Smeaton Garden Centre for a cup of tea and a potter around the lovely gardens.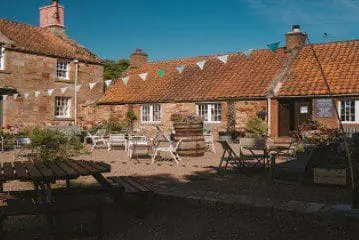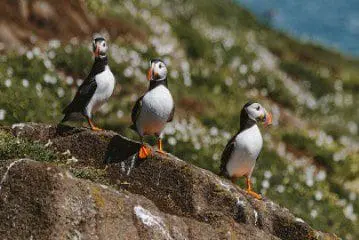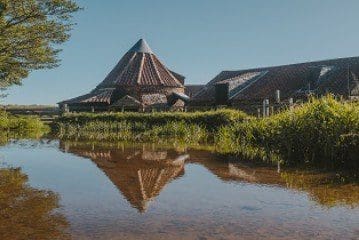 There are so many amazing spots in East Lothian, it's almost impossible to list them all; but the above are my personal favourites.
Get outside and explore #eastlothian there's plenty here to whet your appetite! #loveeastlothian responsibly #RespectProtectEnjoy