Christmas Shopping in East Lothian
With festive ads on TV, and shops all decked out like Santa's grotto it's hard to ignore the fact that Christmas is fast approaching.  These days, many people buy their Christmas gifts online, and with most of us leading hectic lives it's easy to understand why.  It's wonderful being able to shop effortlessly from the comfort of your armchair, but it's also nice to support your local retailers, especially at Christmas time.
And while there's no denying that online shopping is pretty much stress-free, the same could be said about Christmas shopping in East Lothian.  Unlike in the busy city centres, there are no thronging crowds of harassed shoppers to battle through in East Lothian's towns and villages.  Also, if you ditch the mouse you have the benefit of knowing exactly what you're buying.  You'll find lots of lovely, little shops here, selling a range of items which we know your friends and family would be delighted to find under their tree on Christmas morning.
There's also a great incentive to shop here, as East Lothian's 2017 'Shop Local' campaign has now kicked-off on a high street near you.  There are prizes to be won too – spend just £20 or more at any of these local retailers up until 24th December, and you'll be eligible to win a share of £2,000 worth of shop local vouchers.  Now, that's not an incentive you'll find online.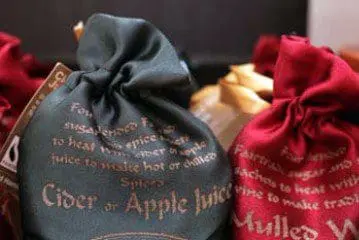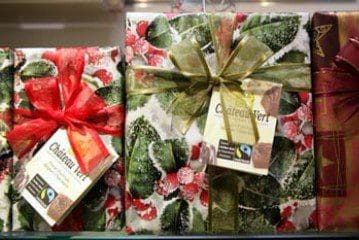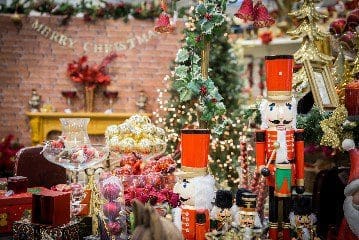 What can I buy in East Lothian?
Let's take a peep at what you can buy here:
Gifts for Jewellery lovers
Always a popular gift at Christmas, jewellery has been finding its way into Christmas stockings for decades.  
At Westgate Galleries in North Berwick you'll find beautiful jewellery, including pieces from well-known Orkney designer Sheila Fleet.  
Gifts for Foodies
We've let you in on this little secret before, but we'll share it again just in case you've forgotten.  East Lothian is a foodie's paradise.  And what better gift for that foodie in your life than something to get their taste buds tingling? 
At Archerfield Walled Garden the aim is to become a mecca for foodies.  We'd say they're well on the way to achieving that aim, with their shop stocking a mouth-watering selection of food related gifts.  So, if you know someone who'd wax lyrical about locally produced honey, chutney, chocolate and jam, make sure you pay Archerfield a visit soon.  
Gifts for exercise addicts
After the annual Christmas eating binge, we're all exercise addicts for a couple of weeks at least, but for some it's a year-round passion.  Luckily there are gifts aplenty to be found for the joggers, footballers and all-round sport addicts in your lives.
With Gullane set to host the 2018 Scottish Open, a gift from the Gullane Pro Shop will put a smile on the face of your golf obsessed loved ones on Christmas morning.  They have a wide range of gifts on offer, and if the golf fanatic in your life hits more divots than eagles, maybe they'd appreciate some golf lessons from Santa this year?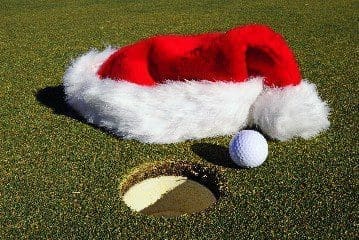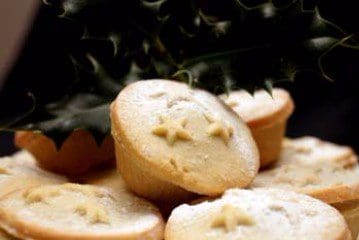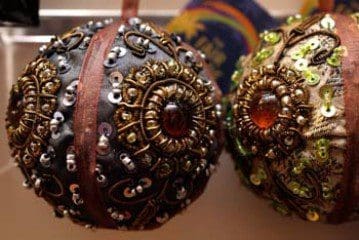 Don't forget the doggies and moggies
Christmas is for everyone, and as pets are very much part of the family you'll probably want to show them just how much you love them with a well-chosen gift.
Dunbar Pet Food is a family run business in Dunbar.  As well as tasty treats for beloved pets, they stock a good range of pet gifts.  
So, why not pop in and pick Fido up a nice new harness for walks on the beach, or how about some cat nip to make Felix go wild – that'll give the whole family something to laugh at on Christmas day!  
There are so many other wonderful, local retailers we could have showcased here today but unfortunately, we can't fit them all into this short blog.  You'll also find shops selling beauty products and treatments, arts & crafts items, flowers, household knick-knacks, clothing and much, much more.
And while we're not suggesting you buy all your Christmas shopping locally, we'd love if you considered buying at least some if it from the fabulous shops you'll find in East Lothian.  You'll be absolutely delighted by the range, and quality of the gifts that you'll find here.