Best Drinks to Celebrate Christmas & New Year
Sláinte from East Lothian
East Lothian is Scotland's Food & Drink County and what a great selection of drinks we have to ensure you entertain in style this festive season!  Here are some of our Visit East Lothian favourites.  Make the perfect cocktail or enjoy on their own with these fruity liqueurs and mixers.
Aelder is a wild elderberry elixir that is distinctive and versatile.  Handcrafted in small batches, elderberries are infused with wild Scottish herbs and botanicals, before blending with a young whisky and a touch of spice.  Make the perfect champagne cocktail just add 12.5ml Aelder to a flute and top up with fizz.
Fraiser is a uniquely Scottish drink blending the flavours of premium Scottish Whisky with wild strawberries.  Try adding equal amounts of Bourbon and Fraiser to orange bitters & Gomme syrup for a twist on the Old Fashioned.
For a traditional winter spiced treat, Gullane Glogg is the ideal mixer with a combination of orange infused with spices.  Make a delicious mulled wine, ready to serve in minutes.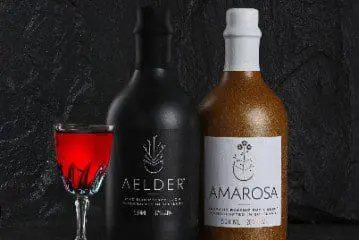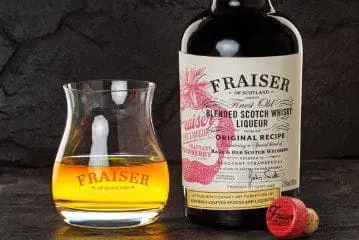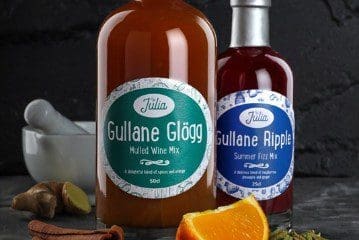 NB Distillery makes one of our favourite gins but did you know they also make citrus vodka and golden rum?  NB Citrus Vodka is dry and smooth try adding 2/3 part pomegranate juice, 1/3 triple sec, a dash of lime juice & orange zest to 1 1/3 parts vodka.  NB Full Bodied Rum has intense fruit notes.  Try it neat or with a small splash of water to open up the flavour!
Fidra small batch gin is infused with botanicals including sea buckthorn, elderflower, rosehip and lemon thyme handpicked locally.  Makes the perfect G&T!
Thistly Cross is a well-established East Lothian cider maker and if you're a fan make sure you try the Winter Thistle, but be warned this a limited edition with only 600 bottles available, so you better be fast!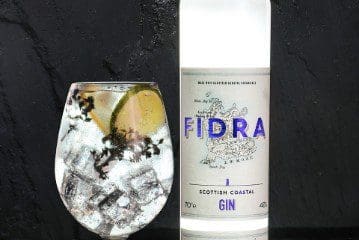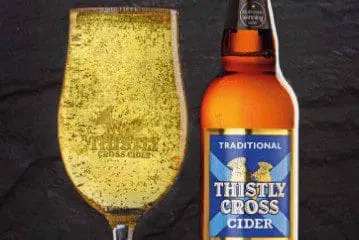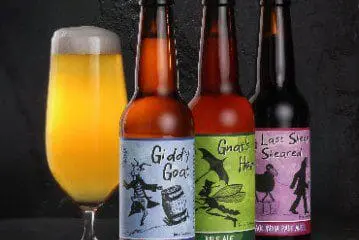 East Lothian is not short on handcrafted beers - from the tradition of Belhaven Brewery to the new kid on the block Winton Brewery, there's a style to suit all tastes.  Here's a snapshot.
Winton Brewery is producing IPA, APA and fruity and sour beers in their Pencaitland brewery and we just love the names – Oh Ya Bassa, Peelywally, Bruce Juice & Barry Swally.
Hurly Burly's bottle conditioned real ales are all made using East Lothian base malts in their Musselburgh brewhouse.  They are also in the running for our favourite beer names - Gnat's Hop, Giddy Goat, Hare of the Dog, Last Sheep Sheared & Blimey.
Belhaven Brewery celebrated it's 300th birthday this year and from that day to this, still brews famous beers using only the finest local barley and hops.  It's best known for prhttps://visiteastlothian.org/business/archerfield-house/oducing Scotland's Best-Loved Best!
Knops Beer is located on the Archerfield Estate as part of the Walled Garden visitor experience.  They produce a range of beers that reflect the diversity of existing styles and experiment with new possibilities from pale ales to lager.
It wouldn't be Scotland without a dram of the 'Water of Life' and of course we highly recommend Glenkinchie the Edinburgh Malt.  Enjoy straight up or with splash of water!
Of course, you'll want the perfect end to your festive feast and we have two award winning tea & coffee merchants that will ensure you do just that.
Brodies with over 150 years' experience in the art of roasting coffee and blending tea, no matter what your preference, you're sure to find something from their range.  Brodies have trusted fair trade relationships across the world and are always discovering fresh and exciting flavours.
Steampunk has fast become a North Berwick institution roasting only fully traceable and responsibly source coffees.  Green beans are sourced at their seasonal best so the coffee on sale is always changing.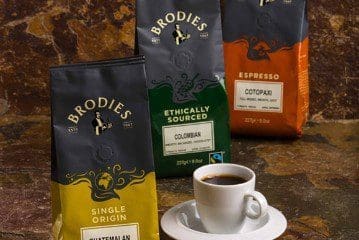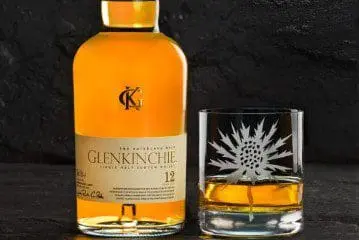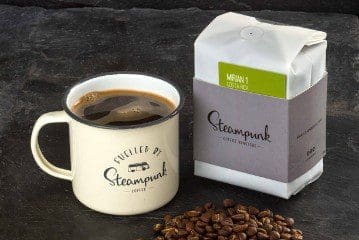 From all of us at Visit East Lothian we wish you a Merry Christmas and a Happy New Year - please drink responsibly.