6 Great Dog Friendly Walks in East Lothian
East Lothian has some fantastic walks – whether you fancy a bit of an uphill climb for amazing views or prefer something a little bit flatter – we have plenty of ideas to help you keep fit and active as you enjoy your outdoor exercise.  Oh and we should say, don't forget that these walks are suitable for your dog's daily exercise too!
Yellowcraig Beach
East Lothian is not known as Edinburgh's Coast & Countryside for nothing and we certainly do have some of the country's finest beaches.  Yellowcraig makes for the perfect beach walk with your dog combining forest, dunes and a seemingly endless stretch of wide open golden sand.  Enjoy spectacular views of the 1885 lighthouse on the island of Fidra – the inspiration for Robert Louis Stevenson's Treasure Island.
North Berwick to Tantallon Castle
North Berwick is a charming traditional seaside town with super beaches for leisurely strolls.  However, a scenic 10km walk takes you to the majestic Tantallon Castle perched upon the cliff tops and back to the town.  This walk offers stunning views of North Berwick, the Bass Rock, coastline and the castle.  For more information.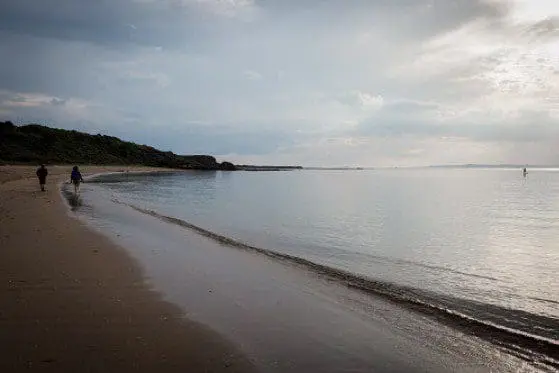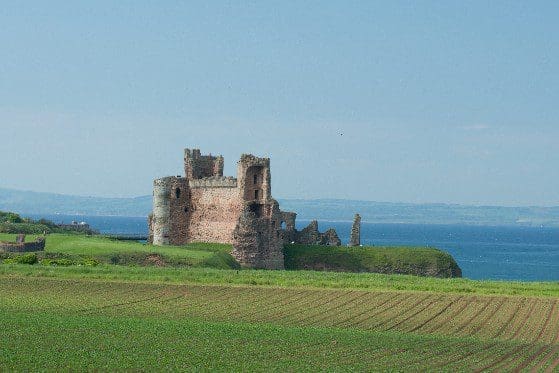 Longniddry Railway Walk 
Quieter than the popular coastal areas, walkers can head inland by following the peaceful path along the old railway line.   The walk begins at Longniddry train station car park and goes all the way to Haddington (6.6km one way).  This may be too far to tackle if you are doing a return journey - so you might want to pick a spot to stop and double back!  This flat and well-kept path is also great for cycling – and for wildlife spotting.  Redhouse Castle, a 15th century tower house and Hopetoun Monument built in 1824 on top of Byres Hill can also be seen on your walk.  For more information.
Gosford Estate
Gosford Estate grounds are open for walkers to explore at their leisure (permit required).  They were created as gardens for the estate's residents and contain forests, lakes and follies including an ice house, mausoleum and boat and bath house.  Paths are marked and you can choose from the Ponds or Dowdy Walks.
Gosford House, built in the late 18th century by the 7th Earl of Wemyss, is an impressive neo-classical mansion.  You can book tours of the house and grounds privately as well as on public open days.
Dogs are welcome as long as they are kept on a leash.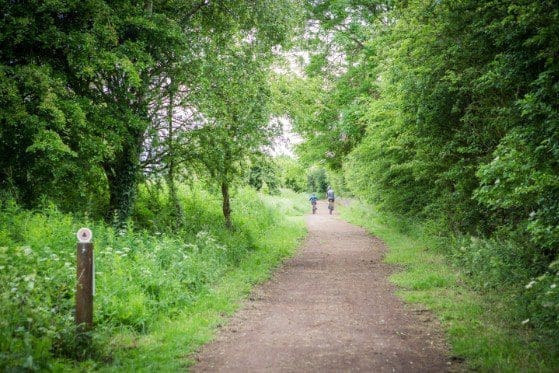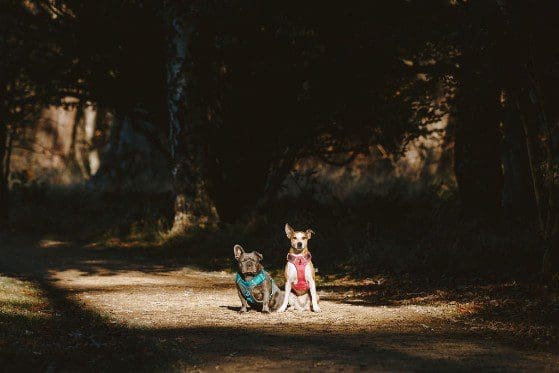 Traprain Law
Traprain Law is the site of the famous Roman silver hoard.  A steep but short (2km) climb takes you to the top for breath-taking views of the surrounding countryside.  While the silver has long gone today you can see the wild ponies who call the Law home.  Dogs should be kept on a leash.
Pressmennan Wood
Situated near Stenton just outside Dunbar, Pressmennan Wood is ideal for families with dogs and has a selection of walks to choose from.  A wonderful mature woodland with a lake is home to a variety of wildlife as well as magical creatures!  Children will love looking out for the tiny hidden doors to the houses of the mythical 'Glingbobs' and 'Tooflits'.  A walk around the lake is about 4kms.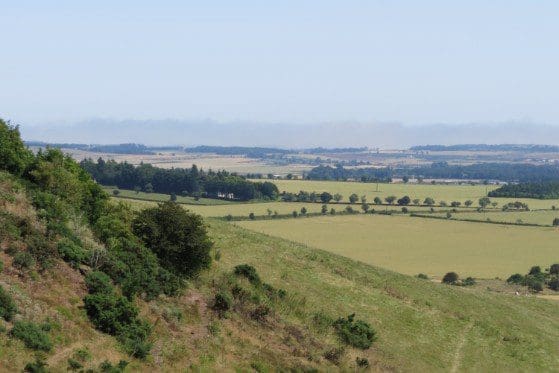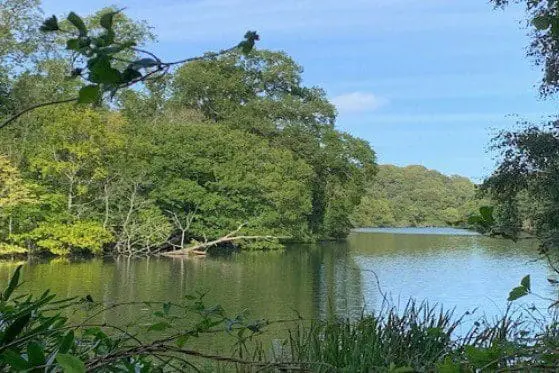 Please follow the Outdoor Access Code at all times to ensure that you, your dog and others have a safe and enjoyable experience.
Remember to follow the Scottish Government's current Covid-19 guidance and #staysafe #loveeastlothian