Robert Burns & East Lothian
The Burns Family East Lothian Connections
This Burns Night (25th January), as we enjoy celebrating our national Bard, we also celebrate his connections with East Lothian. While we cannot be sure if the man himself visited East Lothian, the family connections are still strong. His brother Gilbert set up home here together with his mother Agnes and sister Annabella.
Gilbert Burns was Rabbie's younger brother. The brothers worked together as tenant farmers and Gilbert helped with Rabbie's book sales. Shortly after Rabbie's death in 1796, Gilbert and his large family moved to Morham in East Lothian. Gilbert first worked as estate manager to Captain John Dunlop and then as factor to the Lennoxlove Estate. The family took up residence at Grant's Brae on the Haddington to Bolton road. The house has long gone but today you can visit a monument to Agnes near the location. The inscription on 'Burns's Mother's Well' reads, "Drink of the pure crystals and not only be ye succoured but also refreshed in the mind. Agnes Broun, 1732 - 1820. To the mortal and immortal memory and in noble tribute to her, who not only gave a son to Scotland but to the whole world and whose own doctrines he preached to humanity that we might learn."
Gilbert, Agnes and Annabella are buried in Bolton Parish Kirkyard. You can see the tombstone erected in memory of the family in the graveyard. There is also a Burns monument on the Haddington to Bolton road and a nearby well dedicated to Agnes Broun.
As is often the case, Burn's mother had a strong influence on him. Agnes learned songs, ballads and stories from her grandmother and passed them on to her children. While she had basic reading skills she did not learn how to write!
You can find out more about the Burns family connections to East Lothian and Burns Supper clubs here in the archives at the John Gray Centre.  And if you are in any doubt as to the legacy of Rabbie Burns, check out this interactive Burns supper global map from the University of Glasgow Interactive Map of Burns Suppers.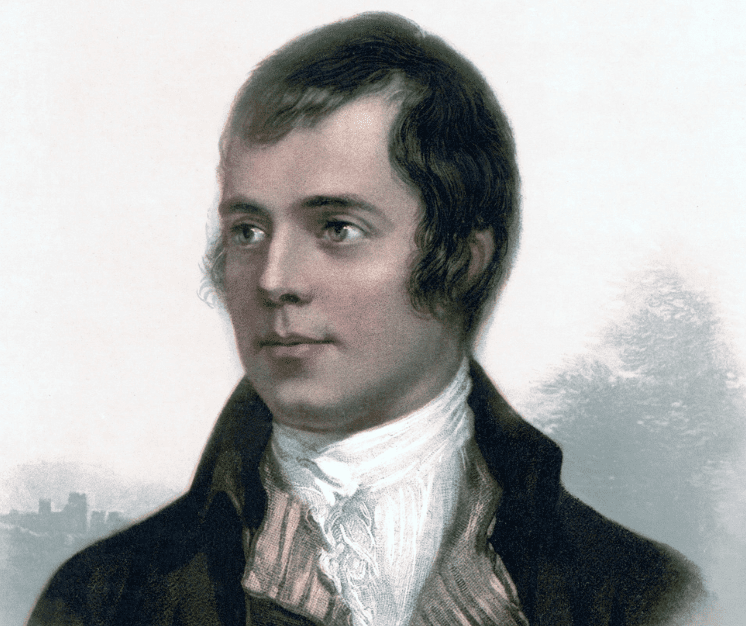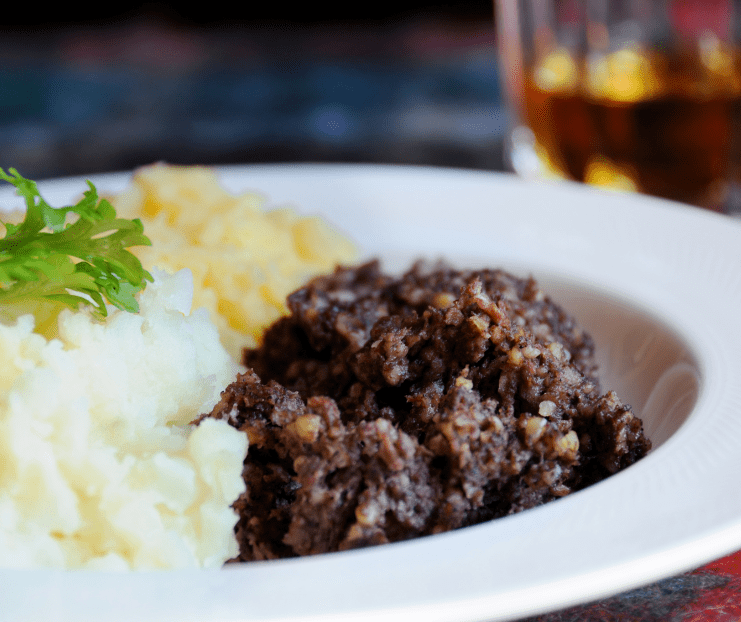 Burns Events
Celebrate and discover traditions and history in East Lothian with these forthcoming events:-
Wednesday 25th January - Burns Supper at The Lawn, Marine Hotel, North Berwick, 7pm. Expect a warm Scottish welcome, traditional Burns Supper with piper, Address to a Haggis and Glenkinchie whiskies.
Saturday 28th January - Burn's Night at the Mercat Grill, Whitecraig, 7pm. A superb evening is lined up with a full Burn's Supper, lovingly created by their talented chef from fine, local produce and a few drams!
Cook up The Perfect Burns Supper
It's haggis catching season, if you've not been fortunate enough to bag one for yourself this year don't worry, here in East Lothian we can help!
With Burns Night just around the corner, why not stock up on some essential foodie delights to celebrate.
East Lothian's Findlay's awarding winning haggis is made from an old recipe using only the finest ingredients, seasoning and oatmeal.  They also make gluten free, wild venison, vegetarian and Asian haggis to celebrate at home in style.
If you fancy a three course feast, The Brand Family Burns Night Meal for 2 has everything you need – starter, main and a pudding!
Jo's Kitchen at The Mart, East Linton has created a delicious family Burns menu bursting with those traditional Scottish flavours. You can enjoy it as feast for 2, for the whole family or why not make a dinner party of it?
You could really push the boat out and round off your meal with cheese and oatcakes.  The Cheese Lady offers a fine selection to choose from.
Traditionally, your Burns Supper would be washed down with a wee dram and we would recommend East Lothian's Glenkinchie, the Edinburgh malt (a key component of Johnnie Walker Whiskies).  Or you could be a bit daring and shake things up with a Thistly Mac, Thistly Cross Cider's twist on the famous Whisky Mac and the perfect accompaniment!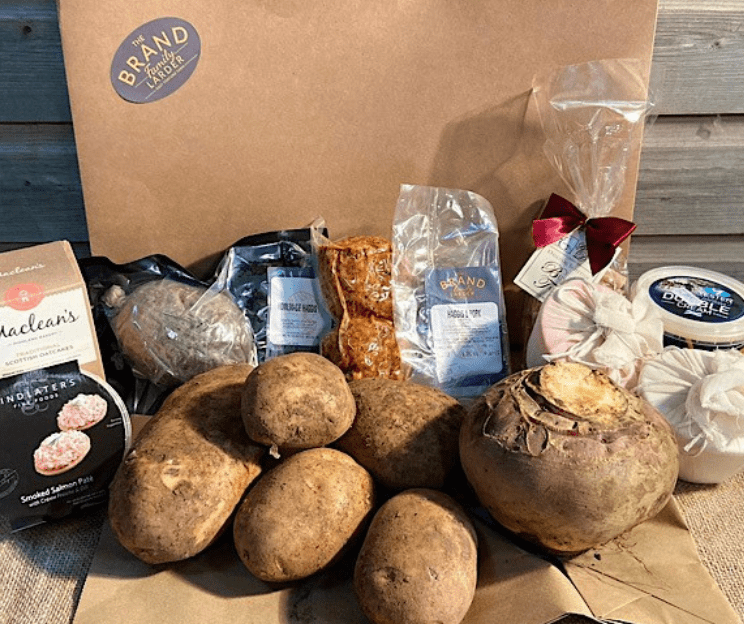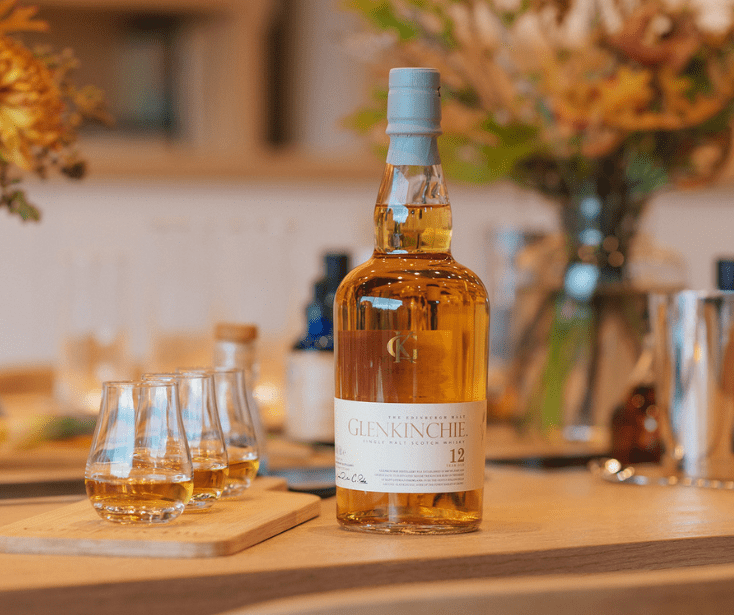 Happy Burns Day from East Lothian!
Some hae meat an canna eat,
And some wad eat that want it;
But we hae meat, and we can eat,
Sae let the Lord be thankit.
                                                                          Selkirk Grace