Looking after our health and wellbeing has come to the fore during the Covid-19 pandemic.  And as we strive to find open spaces and places where we can relax, take time to reflect and look after ourselves, it is encouraging to see new ideas for outdoor activities and exploration.
Dunbar in East Lothian is the start or end point of the John Muir Way, one of Scotland's Great Trails linking Helensburgh in the west with John Muir's birth place Dunbar in the east. 
The 134 mile route takes you on a journey through Scotland's central belt exploring a rich and varied landscape, history and heritage.  East Lothian is home to three sections covering 41.5 miles and taking in some of the country's most scenic coastline from Musselburgh to Dunbar.  
For 2021 and Scotland's Year of Coasts and Waters, East Lothian is pleased to partner with the John Muir Way to bring a range of coastal off route itinerary suggestions for those looking to explore further.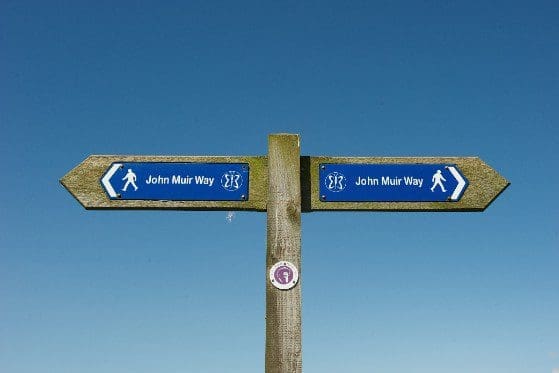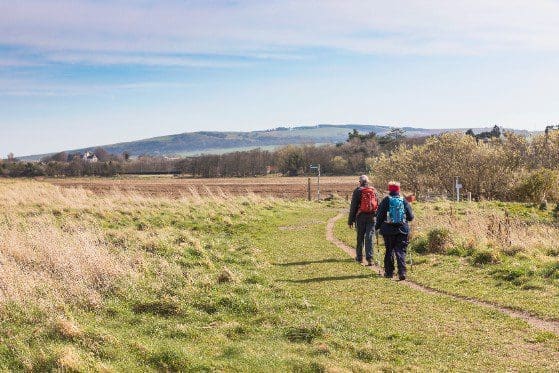 There are four walking routes and two cycling routes to try...
Walking routes:
Fisherrow to Port Seton - Just east of Scotland's capital city Edinburgh, lies Fisherrow Harbour in Musselburgh.  From here you can walk to the traditional fishing village of Port Seton, enjoying the rich birdlife as you go.
North Berwick Sandcastles - One of East Lothian's best loved seaside towns is North Berwick.  This route takes in sandcastles at the stunning Yellowcraig beach and an impressive Historic Environment Scotland castle with beautiful gardens at Dirleton.
North Berwick Law to Tantallon Castle - For amazing views you can't beat The Law in North Berwick and the vista from Tantallon Castle perched dramatically upon a cliff top.
Dunbar to East Linton - For some of the finest views on the whole route you need to walk the coast between Dunbar with its harbour, cliffs and miles of golden sand and the picturesque village of East Linton.
For more information on Walking In East Lothian
Cycling Routes:
Fisherrow to Aberlady - The Firth of Forth coastline from Musselburgh makes for a scenic cycle to Aberlady Bay nature reserve.
Dunbar to North Berwick - This loop takes you along quiet roads and sandy pathways covering East Lothian's most popular towns to visit. Cycling in East Lothian
For more information on Cycling in East Lothian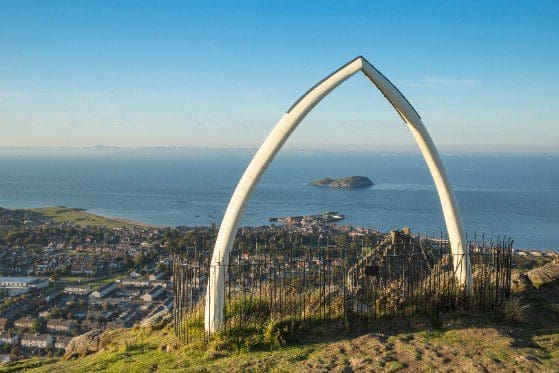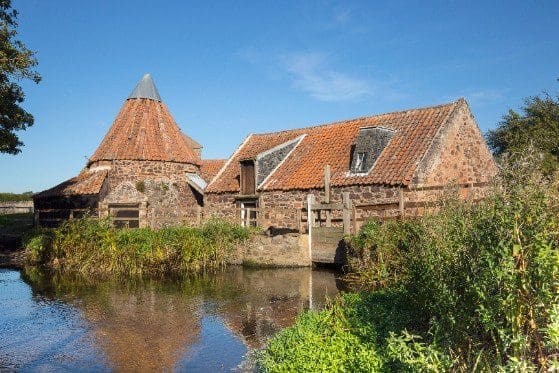 Speaking of the new itineraries, Elaine Carmichael spokesperson from Visit East Lothian, the region's destination marketing and management organisation, said: "As the birthplace of John Muir, East Lothian works closely with the partners on the john Muir Way and is particularly pleased with these new off route itinerary ideas.  We hope that they will inspire those who have already walked or cycled the route to explore further and enjoy East Lothian's great outdoors."
Gavin Morton, Marketing Development Officer for the Green Action Trust (the charity behind the John Muir Way) said, "It's been great to see the growth in popularity of the John Muir Way among walkers and cyclists taking on this coast to coast trail in recent years. Now, with the addition of 20 day trip ideas across the country, even more people can enjoy the landscapes, sights and sounds of central Scotland's great outdoors, whether it's a day spent exploring their local area, or a weekend trip further afield."
Visit here to plan your East Lothian John Muir Way micro adventure!
Who doesn't love a takeaway?  East Lothian has plenty to choose from and some of our cafes and restaurants are offering this service too while eating indoors has not been possible.  Here's a few to whet your appetite!
The Rocks, Dunbar
The Rocks is an award-winning restaurant known for its locally sourced dishes such as freshly caught seafood and prime beef.  On Friday, Saturday and Sunday you can enjoy takeaway hot drinks, pies and sweet treats from The Courtyard.  You can also pre-order your chef-prepared heat at home Sunday roast – so no need to miss out!
Number 7, Haddington
If you want a sumptuous 3 course meal then you should have a look at Number 7's menus which feature hearty home cooked favourites such as macaroni and cheese, steak pie, curry, rice pudding and crumble.  Pre order for delivery or collection.  
No. 12 Hotel & Bistro, North Berwick
A well-loved family run hotel & bistro, No 12 is serving takeaways from their garden bar.  Perfect for picking up hot & cold drinks, breakfast rolls, panini's, wraps, cakes and scones.  They also serve the heavenly Luca's ice cream!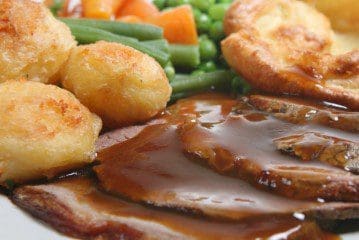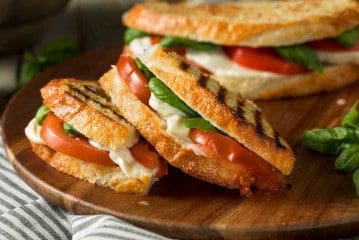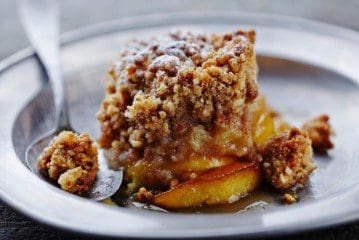 Cadell's Cafe, Cockenzie
Located in Cockenzie House, a 17th century mansion now home to artists' studios and gift shops, Cadell's is operating a coffee house in the garden.  This is just the perfect spot for your coffee and cake fix.  Available Sunday – Wednesday.
Giancarlo's Italian, Tranent
Satisfy your longing for pizza and pasta from Giancarlo's!   Their take away menu has old favourites and new flavour combinations of delicious restaurant standard food to enjoy at home.  Why not add a thirst quenching frozen cocktail?  Order online for pick up or delivery.
East Coast, Musselburgh
Continuing the Crolla family tradition of serving some of the best fish and chips around, East Coast are open for take away and click and collect Thursday – Sunday.  Choose from a selection of traditional foods battered, beer battered and panko bread crumbed.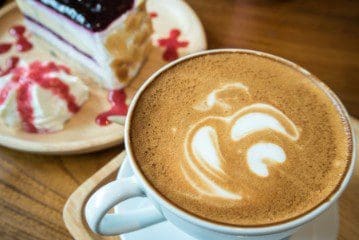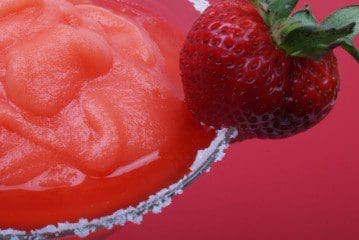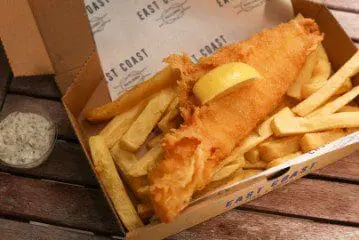 So there you have it just a few suggestions for you to enjoy some great East Lothian cooking at home or outdoors.  
Please keep checking our social channels for updates on our hospitality businesses opening up in the coming weeks. 
Meanwhile #staysafe and #loveeastlothian
East Lothian has some fantastic walks – whether you fancy a bit of an uphill climb for amazing views or prefer something a little bit flatter – we have plenty of ideas to help you keep fit and active as you enjoy your outdoor exercise.  Oh and we should say, don't forget that these walks are suitable for your dog's daily exercise too!
Yellowcraig Beach
East Lothian is not known as Edinburgh's Coast & Countryside for nothing and we certainly do have some of the country's finest beaches.  Yellowcraig makes for the perfect beach walk with your dog combining forest, dunes and a seemingly endless stretch of wide open golden sand.  Enjoy spectacular views of the 1885 lighthouse on the island of Fidra – the inspiration for Robert Louis Stevenson's Treasure Island.
North Berwick to Tantallon Castle
North Berwick is a charming traditional seaside town with super beaches for leisurely strolls.  However, a scenic 10km walk takes you to the majestic Tantallon Castle perched upon the cliff tops and back to the town.  This walk offers stunning views of North Berwick, the Bass Rock, coastline and the castle.  For more information.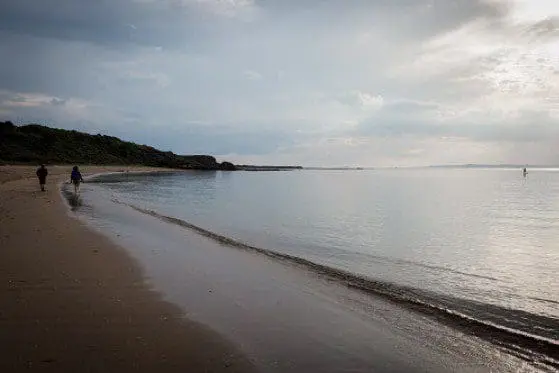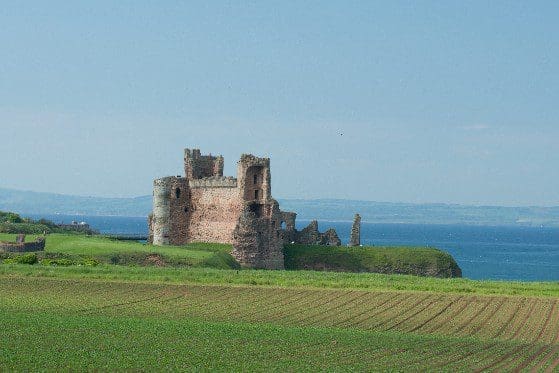 Longniddry Railway Walk 
Quieter than the popular coastal areas, walkers can head inland by following the peaceful path along the old railway line.   The walk begins at Longniddry train station car park and goes all the way to Haddington (6.6km one way).  This may be too far to tackle if you are doing a return journey - so you might want to pick a spot to stop and double back!  This flat and well-kept path is also great for cycling – and for wildlife spotting.  Redhouse Castle, a 15th century tower house and Hopetoun Monument built in 1824 on top of Byres Hill can also be seen on your walk.  For more information.
Gosford Estate
Gosford Estate grounds are open for walkers to explore at their leisure (permit required).  They were created as gardens for the estate's residents and contain forests, lakes and follies including an ice house, mausoleum and boat and bath house.  Paths are marked and you can choose from the Ponds or Dowdy Walks.
Gosford House, built in the late 18th century by the 7th Earl of Wemyss, is an impressive neo-classical mansion.  You can book tours of the house and grounds privately as well as on public open days.
Dogs are welcome as long as they are kept on a leash.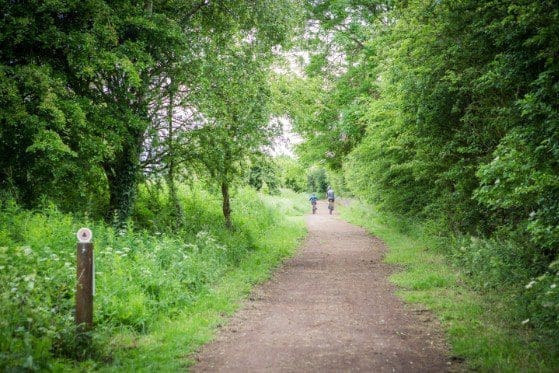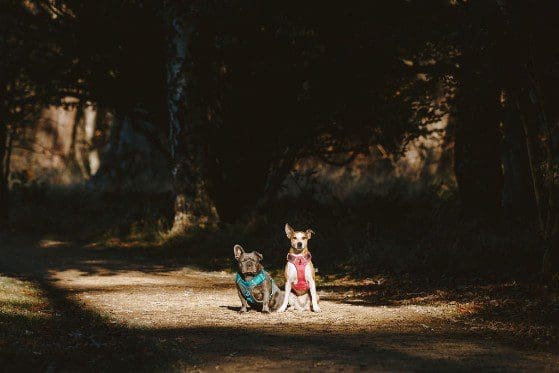 Traprain Law
Traprain Law is the site of the famous Roman silver hoard.  A steep but short (2km) climb takes you to the top for breath-taking views of the surrounding countryside.  While the silver has long gone today you can see the wild ponies who call the Law home.  Dogs should be kept on a leash.
Pressmennan Wood
Situated near Stenton just outside Dunbar, Pressmennan Wood is ideal for families with dogs and has a selection of walks to choose from.  A wonderful mature woodland with a lake is home to a variety of wildlife as well as magical creatures!  Children will love looking out for the tiny hidden doors to the houses of the mythical 'Glingbobs' and 'Tooflits'.  A walk around the lake is about 4kms.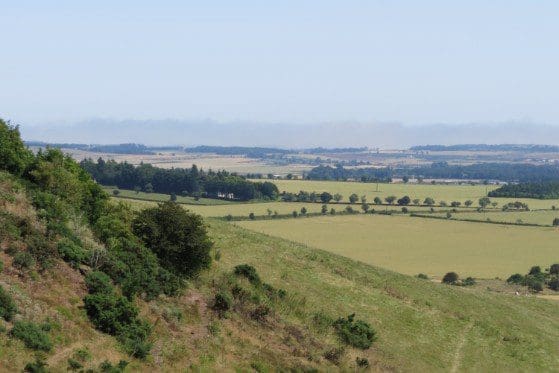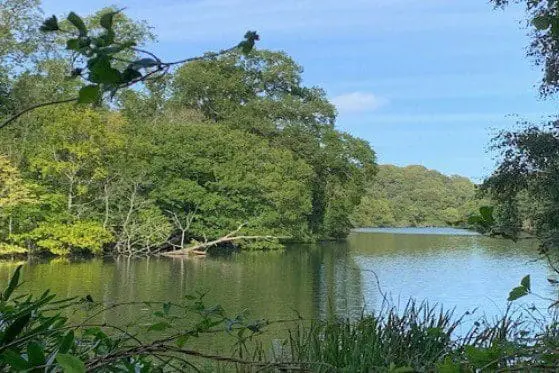 Please follow the Outdoor Access Code at all times to ensure that you, your dog and others have a safe and enjoyable experience.
Remember to follow the Scottish Government's current Covid-19 guidance and #staysafe #loveeastlothian
East Lothian is full of a wide variety of exciting things to do if you just know where to look!  From outdoor adventures to delicious places to eat, plus plenty of independent shops to browse, and inspiring museums, it really does have a bit of everything.
We love exploring our local area and we're always coming across new things to see and do, with active pursuits often featuring highly on our list but with some cultural and historic experiences thrown in too.
Originally we discovered East Lothian as a couple and found plenty to keep us entertained, and now as a young family, we're often looking for active pursuits to wear the little one out as well as being very keen on great food and learning about the rich history of East Lothian.
Since we're often sharing our favourite things to do and places to explore with visitors from near and far, we thought we'd share them with you too!
Foxlake Adventures - Dunbar
Foxlake is all about outdoor adventure and pushing your limits.
The star attraction is a low ropes course that runs over water, and will challenge you to put aside any fear and just go for it!  You don't wear a harness as you cross over various obstacles on three different routes to the zipline tower, instead you'll just fall in, swim to the side and begin again.
We had the best experience with a group of friends celebrating a birthday there.  It's the perfect place for both big and little kids!
On the adjacent lake, they also have wakeboarding and "Ringo", which is a large inflatable that's attached to a wire and tears up and down the lake as you hold on and try not to fall in.
In the nearby trees, you can traverse the ZipTrail, a zipline course that reaches up to 30ft above the ground, and there are even off-road Segway experiences too.
Most of these activities are for ages 6 or 8 plus, but there's a small children's playground and a cafe serving delicious home-cooked food and from where you can watch the activities if you're there with little ones too.
All in all a great day out!
Glenkinchie Distillery - Pencaitland
Scotland is full of whisky distilleries, and so, of course, one can be found in East Lothian too!
Known as the "Lowland Home of Johnnie Walker", the newly renovated Glenkinchie Distillery makes for a lovely day out.  Upon approaching, you walk through the fragrant gardens and can read the story of Glenkinchie on boards as you go along, before being welcomed into the elegant reception area and shop.
From here, you can take an excellent tour of the distillery and learn more about the Edinburgh Malt and how it became part of Johnnie Walker's legendary whisky.  Followed up by tastings of course!
Or head upstairs to the stylish restaurant and bar that overlooks the gardens.  You can grab a coffee or sample one of their platters full of locally sourced ingredients like smoked salmon, cheese, and homemade oatcakes.
Belhaven Bikes - Dunbar
Belhaven Bikes in Dunbar are primarily an independent shop offering all sorts of bicycle paraphernalia, as well as scooters, clothing, and plenty of accessories. They will also do repairs on everything from bicycles to wheelchairs!
However, they also offer bicycle rentals, including the ability to be dropped off at the start of the John Muir Way.  The John Muir Way is a coast to coast walking and cycling route that runs from Helensburgh in the west to John Muir's birthplace at Dunbar in the east.
If you don't want to go quite so far then you can take a peddle around the harbour at Dunbar and to Lochend Woods, or just take in a small part of the nearby part of the John Muir Way and John Muir Country Park.
The Go East Lothian Trail is also a family-friendly cycling route between Dunbar and North Berwick, exploring some of the beautiful scenery along the John Muir Way.
Belhaven Bikes provide cycling maps alongside rentals and have an abundance of information about routes in the area and what's best for the conditions when you want to go.
It's a great day out and they have children's seats available so you can take little ones too!  The area around Dunbar is a beautiful stretch of Scotland to explore and by bike means you get to enjoy it at your own pace.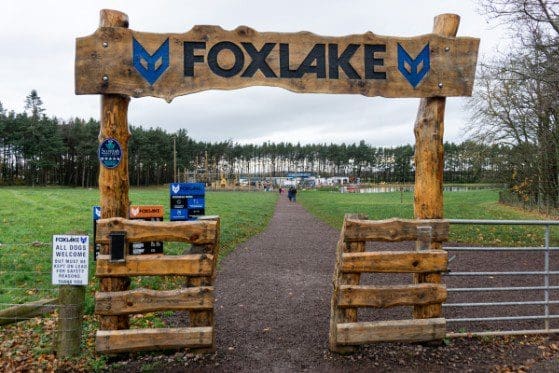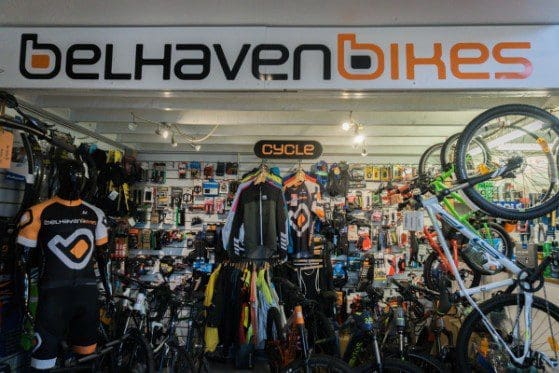 The Brunton - Musselburgh
The Brunton is a thriving performing arts venue in Musselburgh that opened in 1971 and is still going strong.  They offer all sorts of entertainment including theatre, music, film screenings, children's shows, comedy and dance performances.
There's always something new happening, and they usually have events that are related to what's going on throughout the year too, like shows celebrating St Andrew's Day and Christmas pantomimes.
The Bistro at The Brunton is open throughout the day for brunch, lunch, coffee, and cake, and in the evening for meals as well, with special pre-theatre menus for some shows.
It's always worth checking to see what's happening when you're in the area!
East Lothian Walks
If you want some more outdoor active adventures, then East Lothian is the perfect place.  Known for its coastlines but also rural farming land dotted with various woods and forests, East Lothian has plenty of walking routes to explore and it's so easy to get to from Edinburgh. 
Carberry Hill
The woodlands around Carberry near Musselburgh make for a lovely walk, but they also hold historical significance for Scotland.  Carberry Hill was the site of the Battle of Carberry, which ended with Mary Queen of Scots dismounting her horse and surrendering on 15 June 1567.  There's a commemorative stone marking the event that you will find if you head towards the top of the hill.
Pressmennan Woods
A beautiful wooded area with a network of pathways and home to Pressmennan Lake.  There's lots of wildlife to be spotted and you may even be lucky enough to see an otter or a deer.  One path is especially fun for families, with sculptures in the trees and small doors that mark the homes of 'Glingbobs' and 'Tootflits'.   Our little one loved it!
Pencaitland Railway Walk
This is a shared cycle and walking route that runs along the former railway line.  It's a one-way track with car parks at both ends, one near Carberry Hill and the other near Saltoun Forest.  You can just walk part of it and return if you wish of course!  There are some information boards along the way that tell you about the history of the railway that began in 1867 and ran until 1965.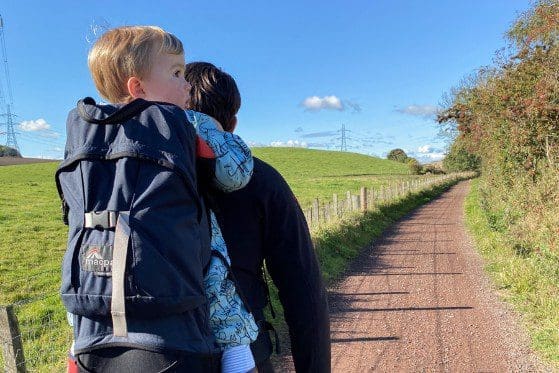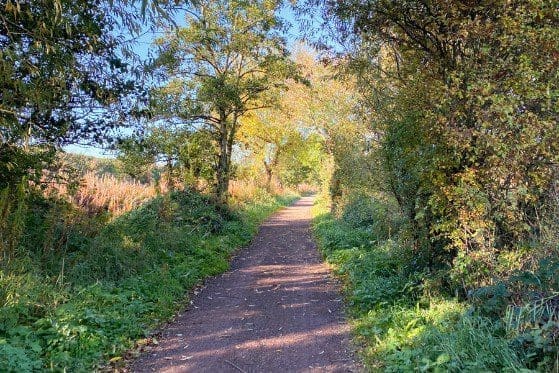 National Museum of Flight - East Fortune
We really can't stress how much we love visiting the National Museum of Flight, so it's amazing that it's right on our doorstep!  It's located on the best-preserved WWII airfield in the UK at East Fortune, although its history stretches back to WWI as well.
Easily the most exciting exhibit for us is the Concorde Experience, where you can see one of the 17 remaining Concordes up close, as well as learn a lot more about this impressive feat of engineering.  You're able to go onto the plane itself and see right into the cockpit, and imagine what it might have been like to be one of those who made the transatlantic journey from Paris or London to New York in under 3 hours.
However, there's plenty of other exhibitions of interest as well.  Our two-year-old is a little plane obsessed, so he loved being surrounded by so many of one of his favourite things!  It's hard to imagine actually flying in some of the tiny planes in the Civil Aviation Hangar, and the development of the aircraft in the Military Aviation Hangar is impressive.
With several planes dotted across the airfield outside as well and a cafe offering plenty of refreshment options you can easily spend a day exploring and learning from the knowledgeable staff.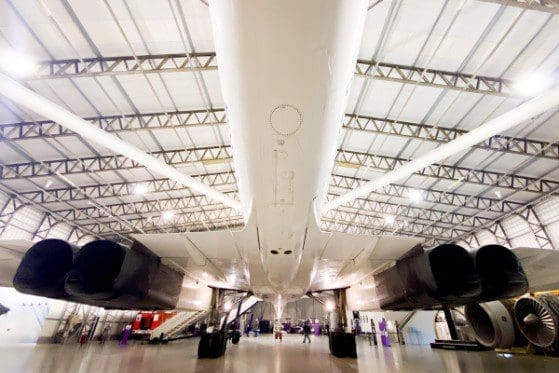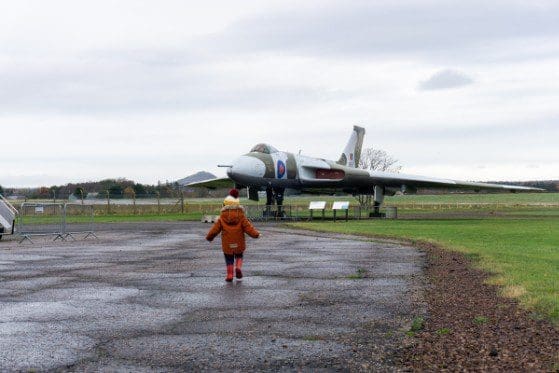 John Gray Centre - Haddington
Haddington is a lovely Scottish market town full of lots of independent shops and great places to eat, and it's well worth popping into the John Gray Centre while you're there too.
The John Gray Centre in Haddington aims to bring together information about the history of East Lothian, archaeology, archives, and other museum exhibits, alongside the local library.
The museum is FREE which is fantastic and offers both permanent and temporary exhibits.  Right now they have one about Discovering Ancient Egypt.  You can also join in with their archaeology events that take place throughout the year, including local digs and surveys.
East Lothian Beaches
East Lothian enjoys over 40 miles of coastline, and arguably some of the best beaches in Scotland.  Certainly the best close to the country's capital.  There are so many we haven't even come close to exploring them all, although we're certainly working on it!
These are a few of our favourites:
Gullane Bents
Backed by towering sand dunes, Gullane beach is a popular spot for sunbathing and swimming.  It's an ideal beach for families with a large expanse of sand and generally calmer waters.
Milsey Bay - North Berwick
Located right in the town itself, and sporting a small pond built into rocks that holds the seawater when the tide is out, it's not hard to see why this is a very popular beach on a sunny day!  
You can easily pop into North Berwick and grab an ice cream from Alandas Gelateria, or a fish supper from North Berwick Fry, and then enjoy it back on the beach.
Seacliff
This beautiful beach has featured in both the Outlaw King and Mary Queen of Scots films, and is a great spot to explore the rock pools at either end of the beach, as well as for the views of Tantallon Castle.  A good beach for any weather!
Whitesands
Living up to its namesake with lovely white sand, this crescent beach is framed by a rocky shoreline and grasslands where there's plenty of room for picnics. Although we have had to resort to a picnic in the car thanks to the Scottish weather!
And special mention also goes to the Bridge to Nowhere, also known as Belhaven Bridge.  At high tide, it is completely surrounded by the sea and looks as though it's a bridge in the ocean with no purpose.  However, at low tide, there is a stream running underneath and the bridge allows you to cross over to visit the beach beyond.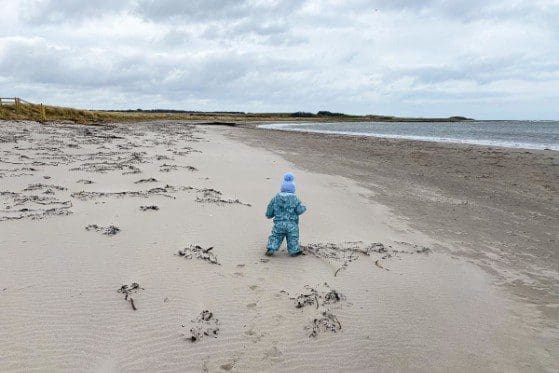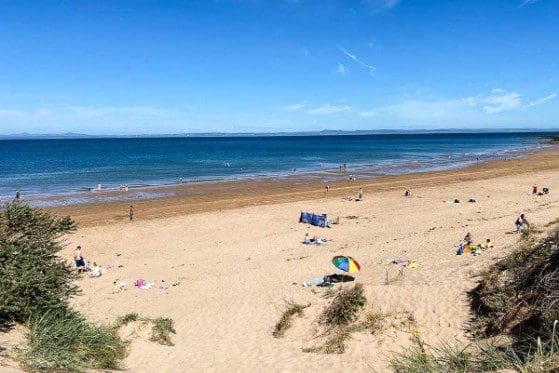 John Muir Birthplace - Dunbar
John Muir may be famous throughout North America as the "Father of the National Parks" and his quotes about nature, like "The mountains are calling and I must go", are known worldwide.
But less well known are his humble beginnings in Dunbar, where he was born in 1838 and went to school, before moving to America at age 11.
He went on to become an inventor, author, geologist, and environmental campaigner, amongst other pursuits.  But he even said himself that his love of all things wild began when he was a boy in Scotland.
You can now learn more about his life in his place of birth, which has been transformed into a free museum (although donations are welcome of course).
The museum has three floors of interactive and family-friendly displays, is fully accessible and it also has a nature-themed museum shop that includes locally made and recycled items.
Flag Heritage Centre - Home of the Saltire
Did you know the Saltire flag is the oldest in Europe and even the Commonwealth, and that it first appeared in East Lothian?
At the battle at Athelstaneford in East Lothian in AD 832, King Angus was fighting against the Saxons when he feared defeat, and while leading prayers he saw a white cloud formation in the sky, of the saltire against a blue backdrop.  He recalled the legend of St Andrew who is said to have asked to be crucified on a diagonal cross and vowed that if they won he would make St Andrew the patron saint of Scotland.  And behold, the Scots won and St Andrew and the Saltire became synonymous with Scotland.
Now near the famed battle site, you can visit a doocot (a small building formerly used to house pigeons or doves) that has been transformed into a heritage centre for the Saltire flag.  It contains an audio-visual dramatisation of the above story, and you can also view the battlefield from there too.
East Links Family Park
We love visiting East Links Family Park!  It's the perfect spot for our animal and train obsessed little one since you can journey on a train around the whole park and see all of the animals within. Not to mention the go-karts, trampolines, mini diggers and tractors, crazy golf, and fortress complete with slides to explore.
It's so good to have a family-friendly adventure park like this in East Lothian, and we like to spend a day there, having lunch at one of the many picnic tables available too.
As you can see, East Lothian has an eclectic range of things to do for all sorts of different interests!  The outdoor opportunities are endless, and there are plenty of cultural and historic experiences to be found too.  So what are you going to do in East Lothian first?  
Always follow current guidelines, check specific arrangements and opening times with businesses, know before you go and #loveeastlothian.